The second generation 2023 Honda Breeze : the "sixth" generation CR-V with modified looks, is preparing for its market debut. However, they are repeated within the SUVs, and the technology is also the same for both models. The SUV called Breeze ,appeared in the Honda range in 2019, it is intended only for China and the model was not created from scratch – the car was built on the basis of the previous generation CR-V, although it still has its own design Has. The fact is that the global crossover for the Middle Kingdom is produced locally by the Dongfeng Honda joint venture, while GAC Honda is responsible for the release of the "exclusive" SUV.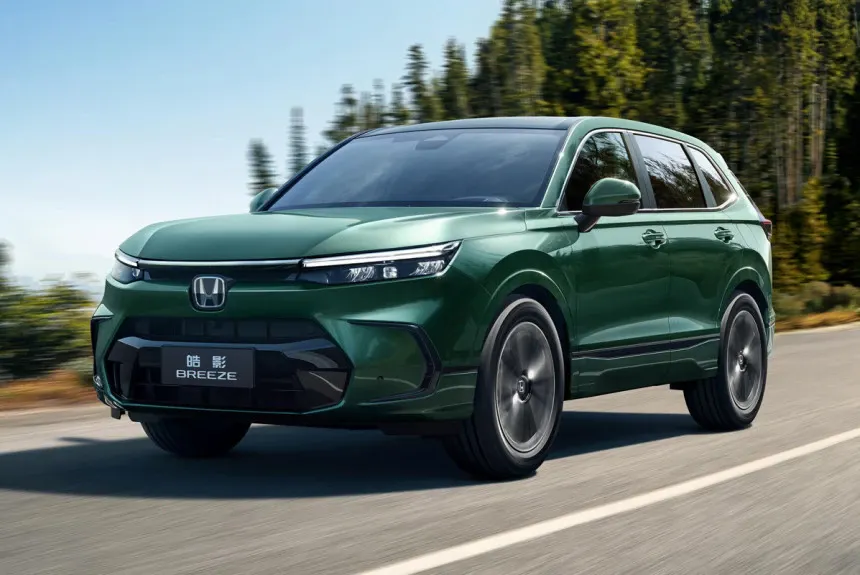 2023 Honda Breeze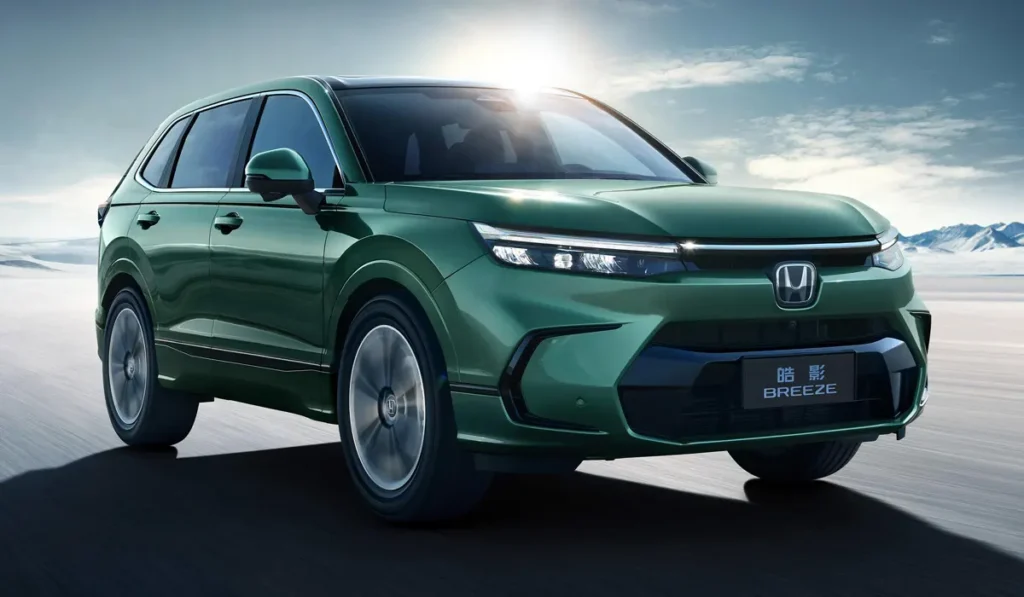 The new sixth generation Honda CR-V Cross is now available in China, and now the new Breeze is also being introduced (for the GAC Honda model, this is the second generation accordingly). Breeze still has an original appearance – the SUV received a different grille, headlights, bumper and tailgate. In addition, the taillights (they also have a different shape) do not have additional vertical sections. The length of the Honda Breeze still exceeds the original CR-V – 4716 vs. 4703mm (in Chinese specs). But the wheelbase of the cars is the same – 2701 mm. For comparison, the dimensions of the previous Breeze: length – 4634 mm, wheelbase – 2661mm.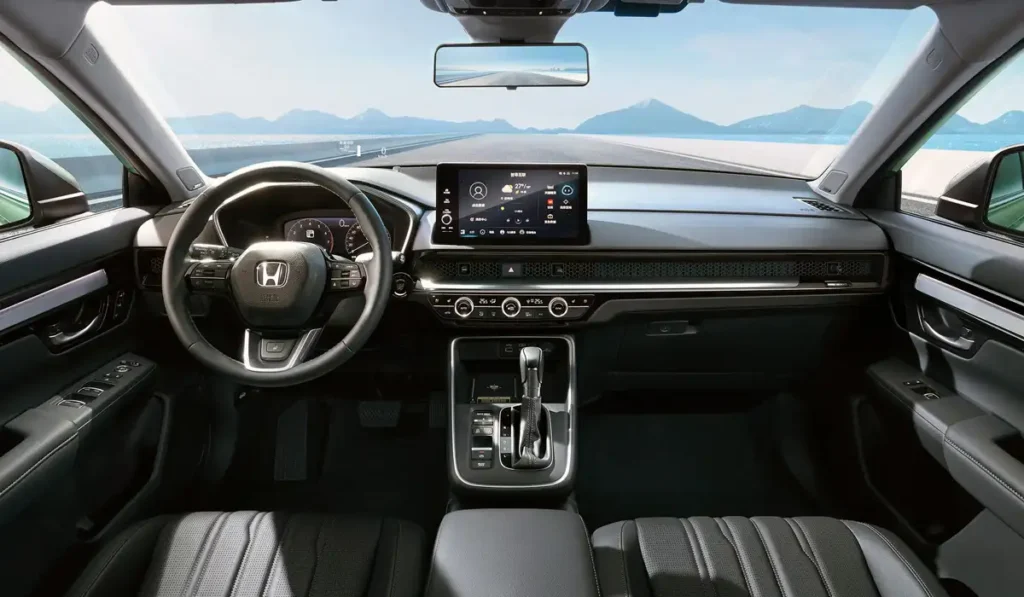 Inside, the GAC Honda SUV literally copied the CR-V, sharing the same front panel, steering wheel, center tunnel, virtual instrument cluster, climate control unit with washers, and a multimedia system with a separate protruding screen. They even kept the mesh strip that hides the air baffles. The model is also promised a range of Honda Sensing 360 safety systems, including adaptive cruise control, automatic braking systems, lane keeping and more.
Powertrain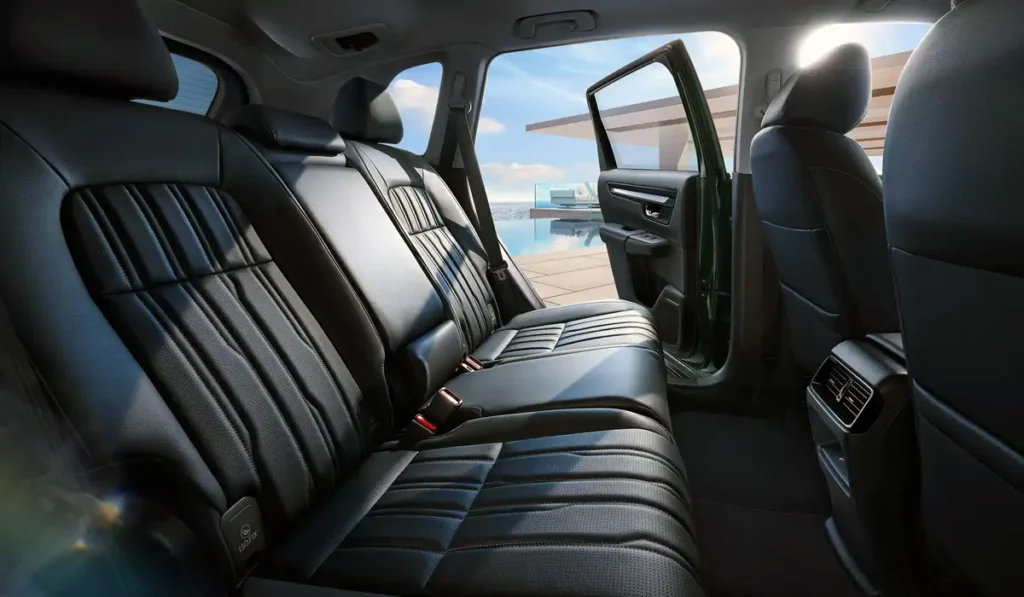 In China, both are crossovers Available with five or seven-seater interior (the new American Honda CR-V does not have a three-row version, by the way). At the first stage, the new Honda Breeze will be offered with the old 1.5 petrol turbocharged four-cylinder with a capacity of 193 hp (although now the engine has a different index – L15CK instead of L15BT). The local CR-V has a similar turbocharged engine (however, the index is different again – L15BZ) and is paired with a CVT: Breeze will obviously also be equipped with a CVT.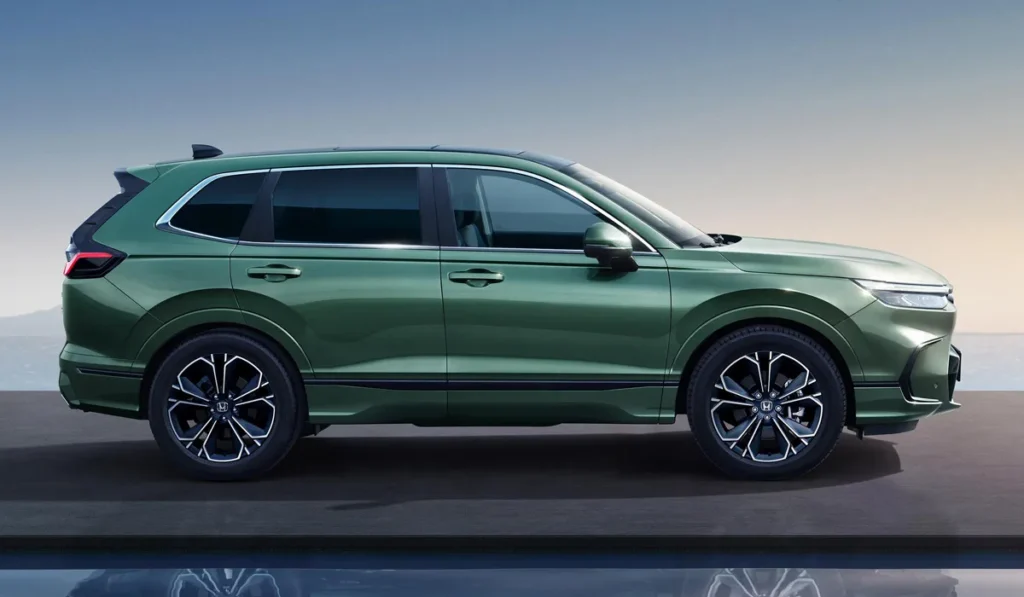 Later, Breeze will have a "straight-through" hybrid version, as well as a PHEV option with grid charging capability (hybrids will have a two-liter "aspirated" installation, according to preliminary data). ).The new generation Honda Breeze will go on sale before the end of December, prices have not yet been announced. The "sixth" generation CR-V in China starts at $26,700 today.