The new Honda City Hatchback stands out with its sporty, elegant exterior and Spacious interior Launched for the first time within, the world in Thailand.
The City hatchback dimension measures 4,345mm long, 1,748mm wide and 1,488mm tall making it 204mm shorter long than the City sedan.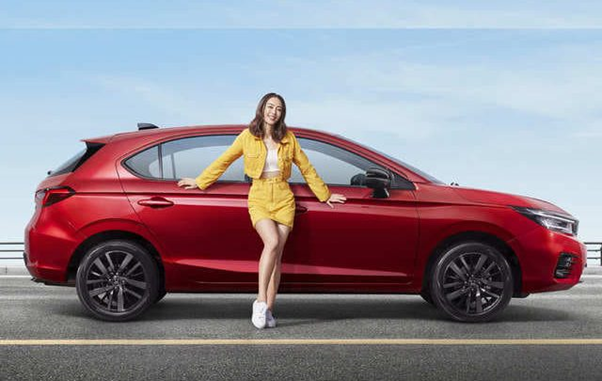 They have designed the new City Hatchback under the concept of "Energetic Hatchback" with continuous sharp lines around the vehicle. Reflecting a sportier, more agile in the style of hatchback. Comes with headlights with LED daytime driving lights, LED taillights attached to the trunk lid. Shark fin antenna and 16-inch sporty design alloy wheels (RS only) and 15-inch alloy wheels (SV and S + models).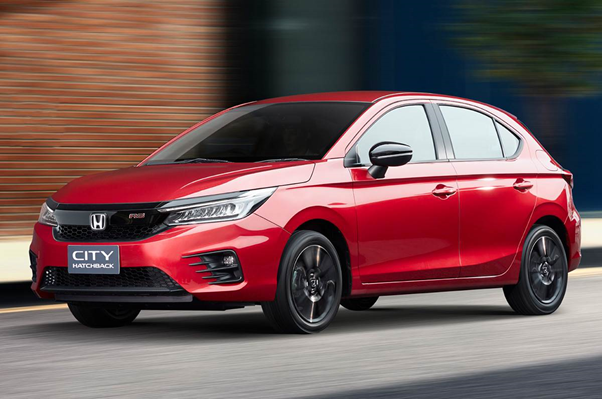 Honda city Hatchback Interior
They design the interior design of the Honda City Hatchback under the concept of "Ambitious Beauty", emphasizing modern simplicity and refinement in every detail.
Coupled with excellent usability Supplemented by the use of horizontal lines To help increase the sense of openness and comfort in driving Decorative material for the console in a Piano Black and soft-touch surface material. Gives a premium feel The cabin is large spacious and comfortable. On the inside, this hatchback shares the same interior as the sedan sibling.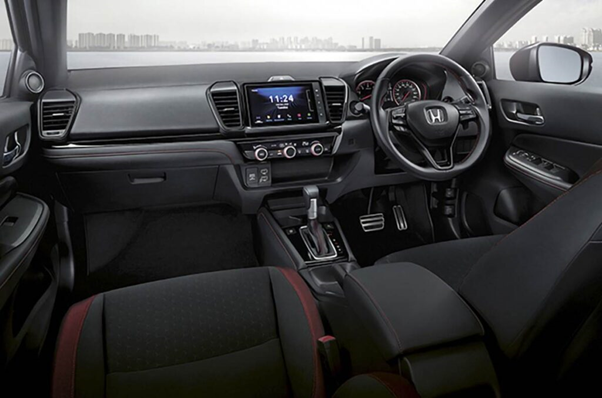 The hatchback gets Honda's innovative rear seats that can split 60:40, fold down to increase boot space, fold up to increase vertical space and sit flush with the front seats to create a bed.
powertrain
The Honda city Hatchback still uses the same power as the City Turbo model, the 1.0-liter TURBO 3-cylinder engine. Maximum power of 122 horsepower at 5,500 rpm response instantly with maximum torque of 173 Nm at 2,000 – 4,500 rpm. Combined with a Continuously Variable Ratio Automatic Transmission (CVT) system provides excellent acceleration and fuel economy up to 23. 3 km / l.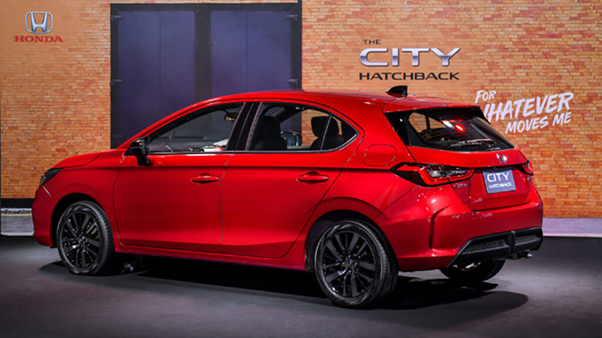 The Honda City Hatchback is equipped with Honda CONNECT connectivity technology for communication between the driver and the vehicle. Work through a mobile application Let you and the car communicate with each other at your fingertips.
The new City Hatchback at Honda showrooms nationwide From January 7, 2021 onwards.