Nissan's Middle East division unveiled the new SUV "Xterra" for the first time in the world. The car name "Xterra", which was sold in North America until 2015, will be revived.The new 2021 nissan Xterra will be an SUV located between the x-trail and the "Pathfinder" (overseas exclusive model) in the company's SUV lineup as of 2020 . The body size is 4900 mm in length x 1865 mm in width x 1865 mm in height. The wheelbase is 2850mm, which is the same length as the "Tera" that Nissan sells in Southeast Asia.
2021 Nissan Xterra
The front design is a newly designed large V-motion grill and led The type of headlights create a strong look. The LED type is also used for the tail lamp. Looking at the interior, a 9-inch touch display located in the center of the instrument panel was arranged. This display is compatible with "NISSAN CONNECT" and can be linked with smartphones via Apple CarPlay or Android Auto. An 11-inch rear monitor with an HDMI input terminal is also available, and the car is equipped with a USB Type-C charging port as well as a USB Type-A. The seat layout is 2 + 3 + 2 for 7 people, and the 2nd row seats can be split into 6: 4 and the 3rd row seats can be split into 5: 5. The luggage compartment length when both the 2nd and 3rd row seats are folded down is 1643mm, which boasts a vast space.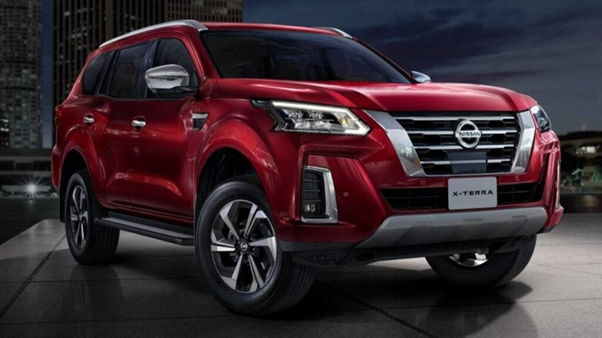 The new 2021 nissan xterra engine installed is a 2.5-liter in-line 4-cylinder gasoline engine with a maximum output of 165hp (about 167 horsepower) and a maximum torque of 241Nm, and the transmission uses a 7-speed AT. The body is designed with a rudder frame structure, and a 4WD system that can switch between Auto / 4H / 4LO modes is installed (2WD specifications also exist), and the high level of rough road running performance required for SUVs is sufficiently secured.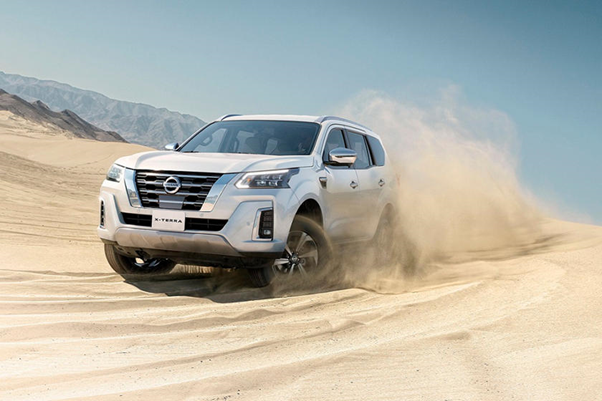 The approach angle is 32.3 degrees and the departure angle is 26.6 degrees. It is also equipped with hill start assist that prevents retreat on an uphill and hill descent control that maintains a constant speed on steep slopes, providing performance that allows safe driving in any environment. Various advanced functions such as an intelligent rearview mirror, an intelligent around view monitor, and an intelligent emergency brake (collision damage mitigation brake) are also available. The new Xterra is available in three grades, "SE", "Titanium" and "Platinum". "SE" and "Titanium" are available in two specifications, 2WD and 4WD, and "Platinum" is available only in 4WD specifications.