Subaru unveiled a new 2023 Forester XT-special Edition  to commemorate the 50th anniversary of all-wheel-drive Subaru models. The Forester XT-Edition made its debut in Japan, with subtle styling cues and adventure-friendly equipment.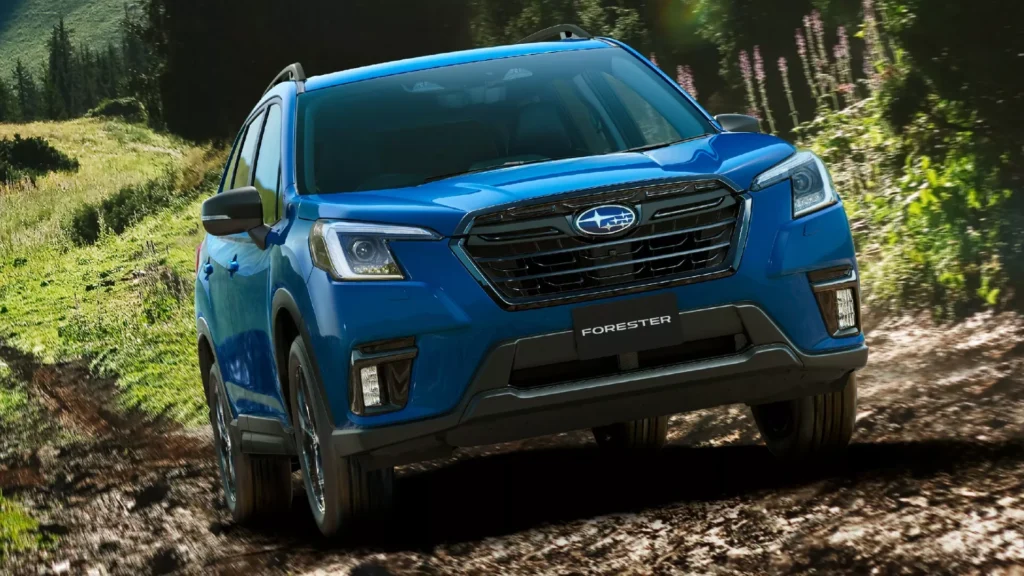 2023 Subaru Forester XT-Edition
The XT-Edition is based on the Sport trim of the Subaru Forester in Japan. It is visually distinguished by the exterior shade Geyser Blue, which is offered for the first time in Japan and is derived from the North American spec model. Subaru offers white, grey, and black colour options to prospective buyers who do not like blue. All of them are combined with dark-finished 18-inch aluminium wheels and black accents all around the bodywork (grille, mirrors, bumpers, spoiler, roof rails, etc.).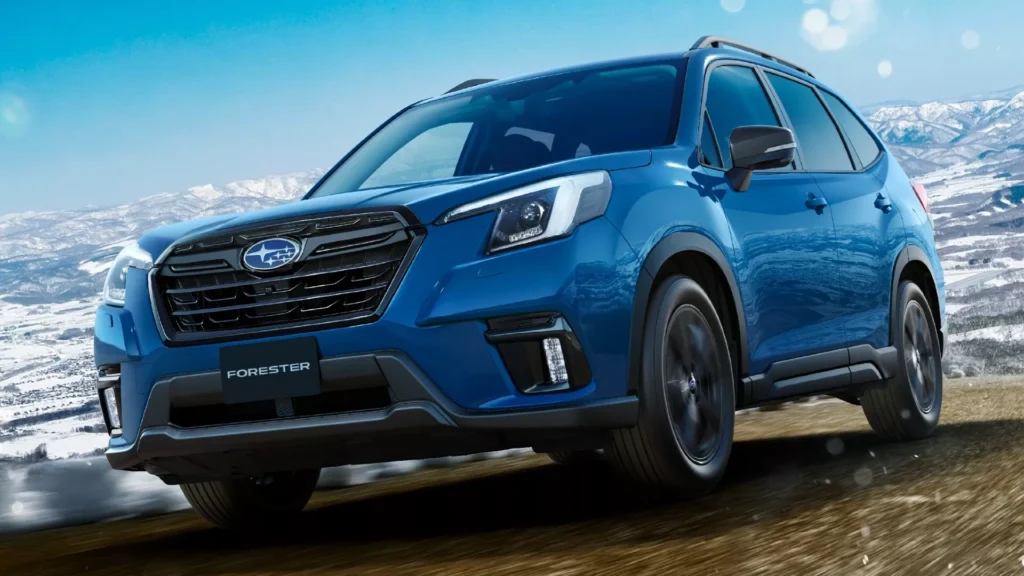 Water-repellent fabric / synthetic leather upholstery for the seats with silver contrasting stitching, aluminum-style inserts on the centre tunnel, and blaze gun metallic accents on the dashboard distinguish the dark-themed interior. The interior lights have been upgraded to LEDs, and the cargo area has a practical water-repellent floor cover to allow you to transport gear such as snowboards, mountain boots, or skis without making a mess.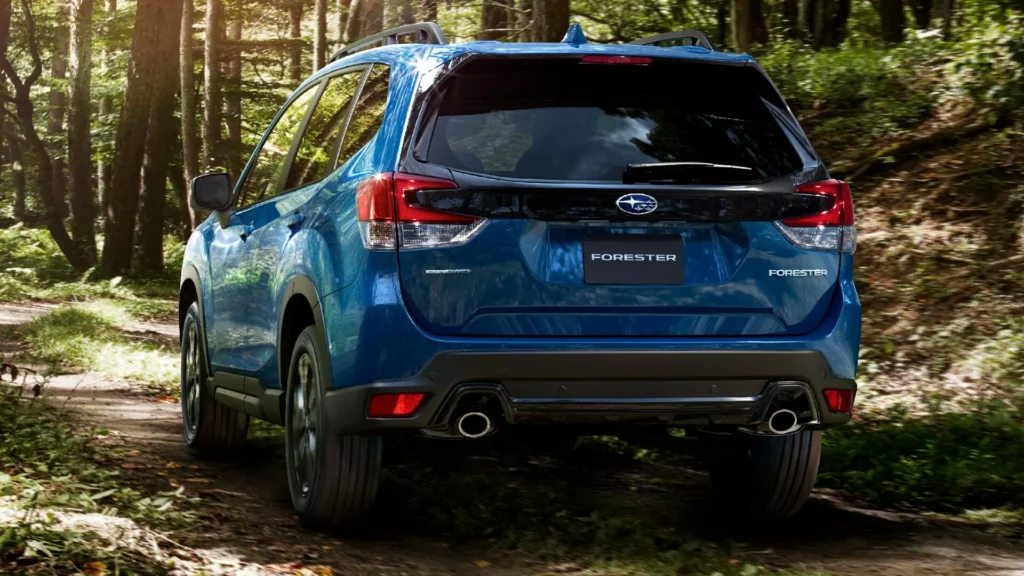 Unexpectedly, the XT-Edition lacks an infotainment system, instead opting for a black plastic cover and a small storage shelf in place of the central touchscreen found in more expensive trims like the STI Sport. Subaru, at the very least, added the EyeSight Safety Plus ADAS package and the digital mirror to the standard equipment list.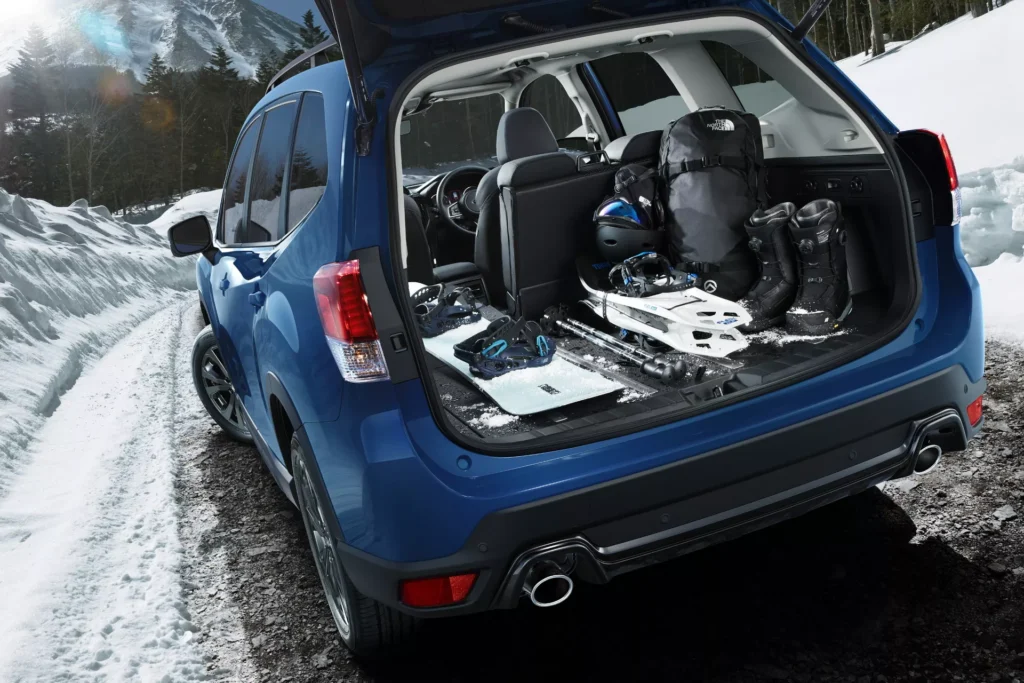 2023 Subaru Forester XT-Edition Powertrain
Under the hood, the 1.8-liter four-cylinder petrol engine produces 175 horsepower and 300 Newton-meters of torque. The CVT gearbox and Subaru's Symmetrical All Wheel Drive system send power to all four wheels.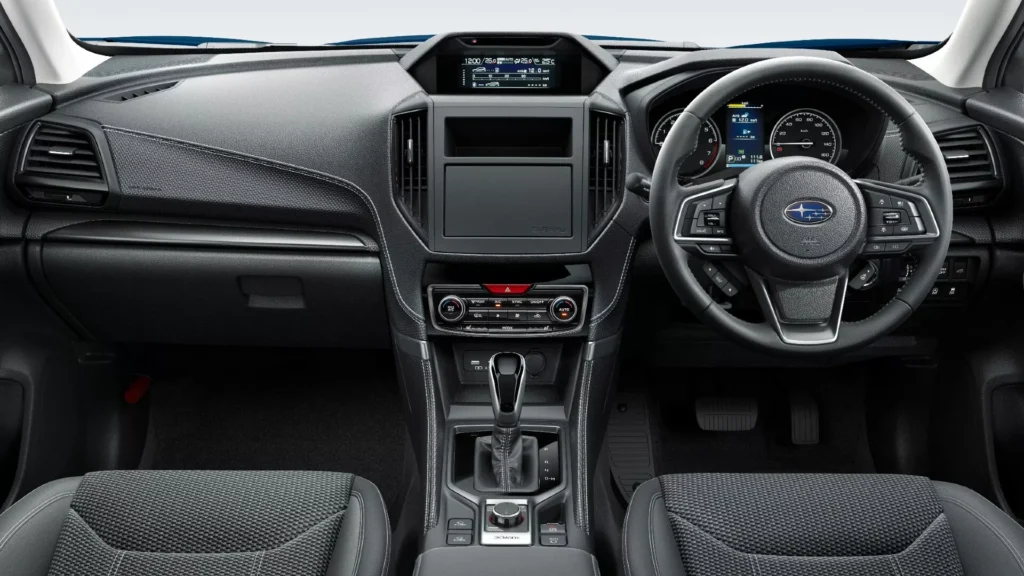 The Subaru Forester XT-Edition is already on the market in Japan, with prices starting at 3,355,000 yen . The electric tailgate is the only option, which adds $55,000 to the price of the SUV.