After a lengthy teaser campaign that stretched out for almost 15 months, Mercedes-Benz has unveiled the innovative Vision EQXX electric sedan. It is positioned as the most efficient model in the line of the German brand.
Mercedes-Benz Vision EQXX Concept EV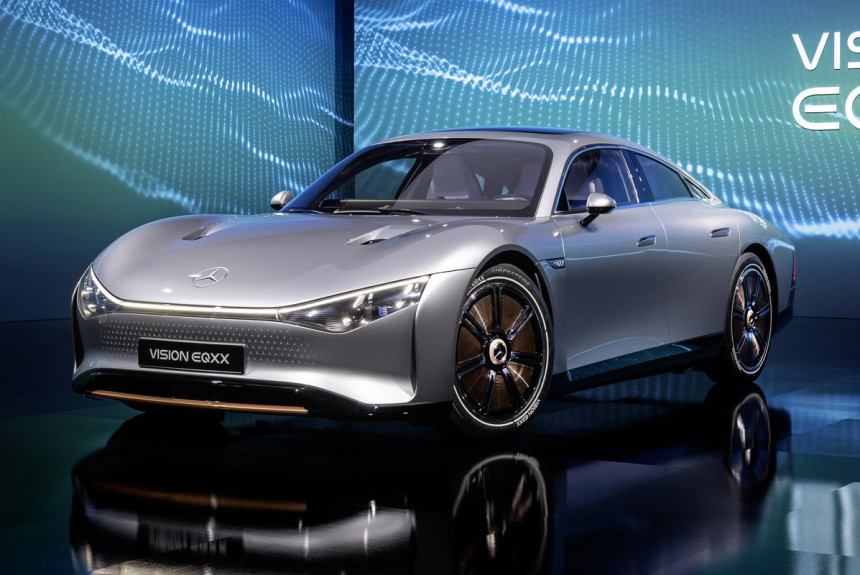 The Car debuted as a concept, and the serial version of the electric car is going to be presented in 2024. The company noted that this is not just a prototype, but a running version, which they plan to use for demonstration races, in order to demonstrate an impressive power reserve of 1000 km.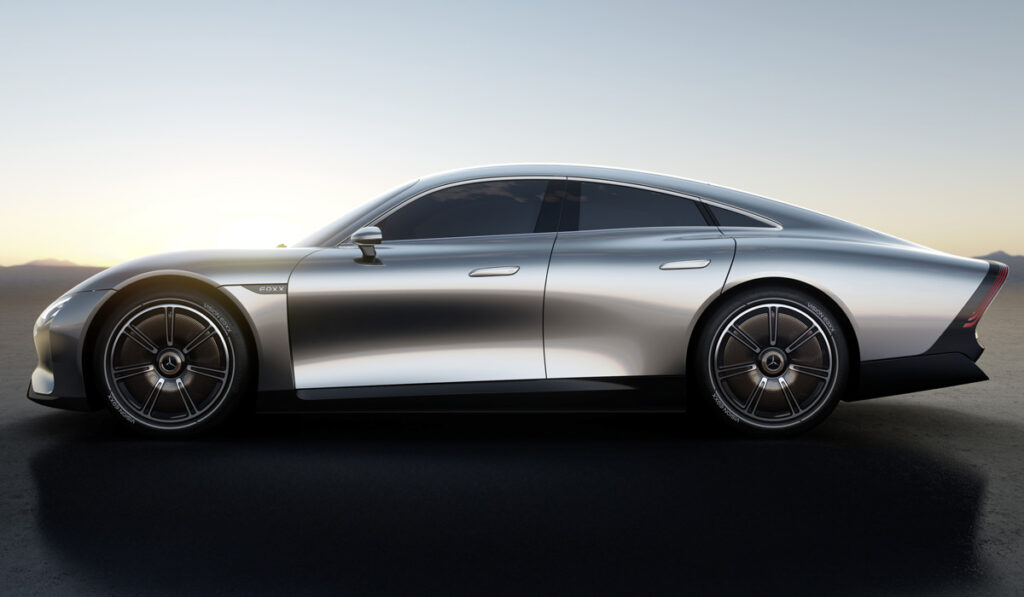 EQXX is highly efficient in energy saving. The model received a light streamlined body and improved battery packs. The electric car is based on the MMA platform with a rear motor. In length, the novelty reaches 4630 mm with a wheelbase of 2800 mm. The drag coefficient is 0.17, which is 30% less than that of the Tesla Model 3.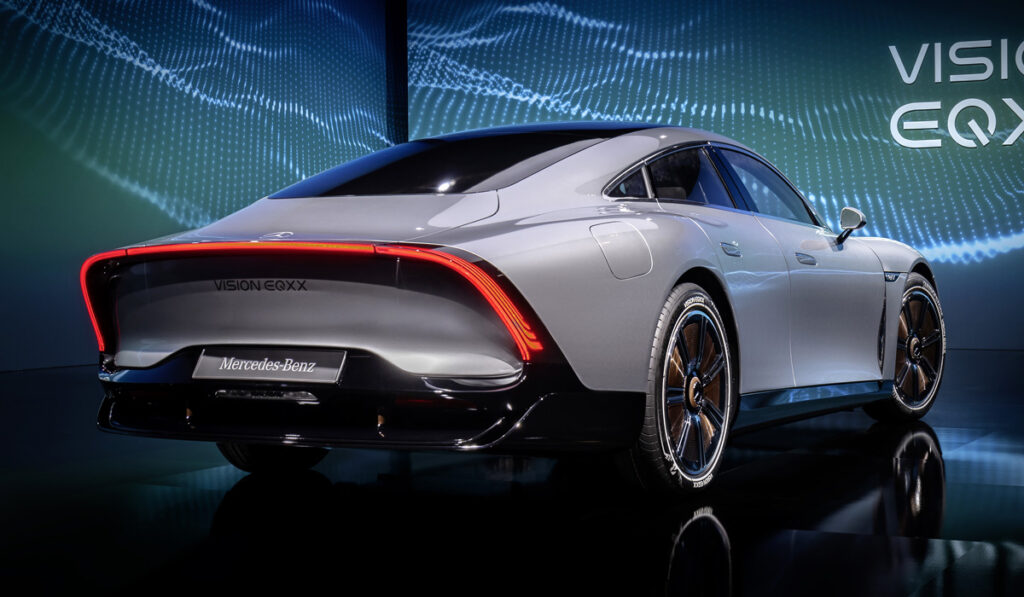 Many factors have helped to achieve this performance indicator. Starting from the mass of an electric vehicle of 1750 kg and ending with the use of various composite materials in the construction of the concept. Also, do not forget about a number of aerodynamic solutions that have been implemented on the new product. These include a closed air intake in the front bumper, retractable door handles, optimized rear-view mirrors and 20-inch magnesium wheels wrapped in special tires.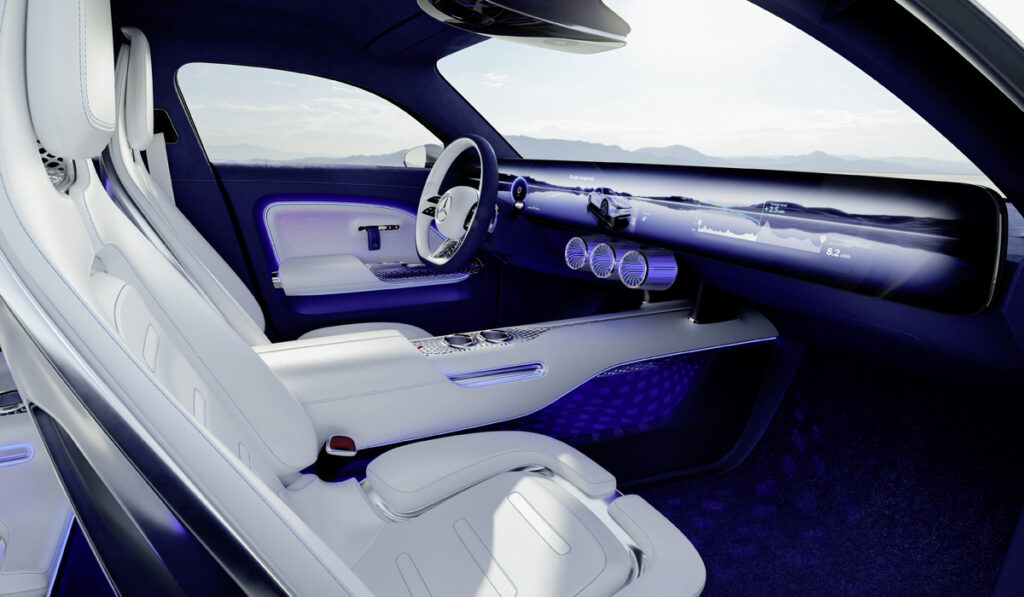 The Vision EQXX is powered by a single electric motor located on the rear axle with a capacity of 204 hp. The acceleration time and maximum speed of the model have not yet been disclosed by the manufacturer. The power reserve is provided by a 100 kWh battery. The 117 solar cells installed on the roof will add another 25 kilometers per day.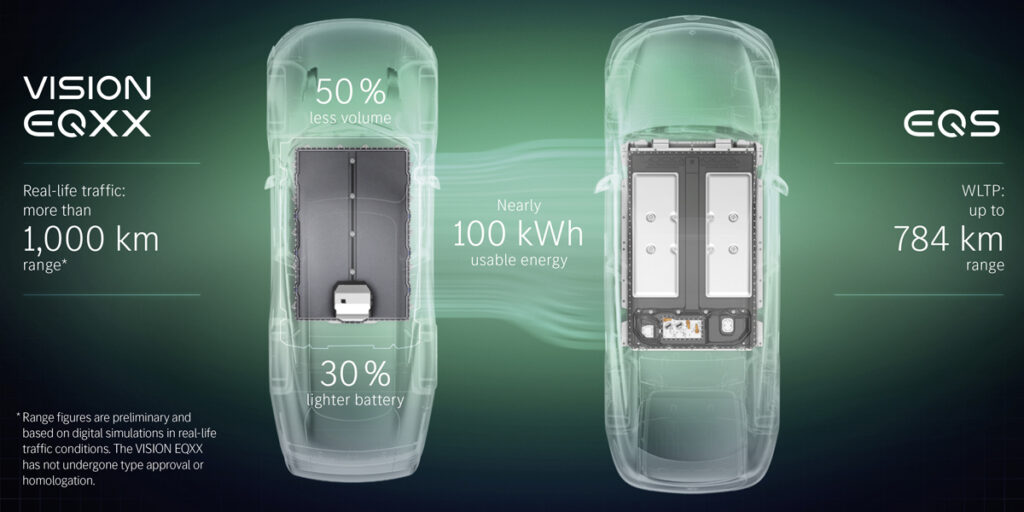 The salon of the innovative model looks no less stylish and is designed for four people. Central to it is the massive 47.5-inch touchscreen display. It combines a digital instrument cluster, multimedia system and a navigator. The decoration is made from environmentally friendly materials and fabrics obtained from recycled plastics and other waste.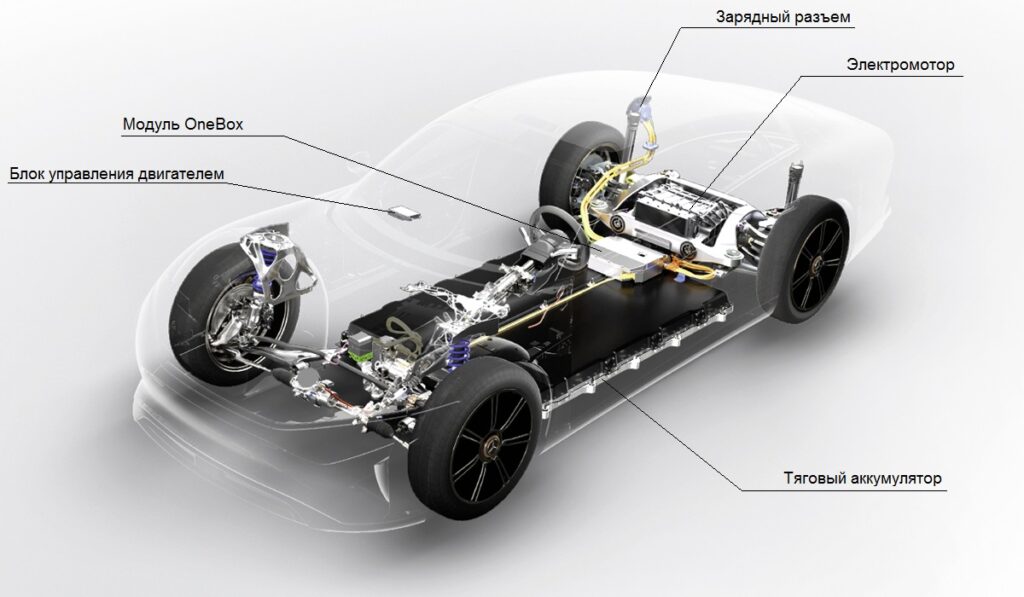 According to the company, in the second half of 2022 they plan to bring serial prototypes of the car to road tests. The commercial version will be almost identical to the concept, but it will receive a different name. The electric car is expected to join the EQ family.