Tokyo Auto Salon is one of the major car display events in Japan and lasts from January 14 to 16, 2020. Participating in the event, Daihatsu will bring to the exhibition 4 concept models, all based on its latest models including 2 Rocky models and 2 Atrai models.
Daihatsu Rocky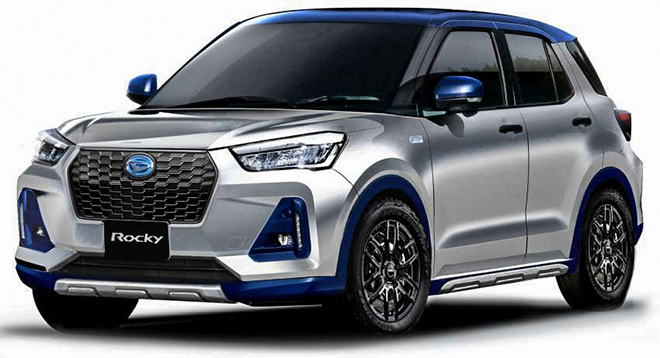 Daihatsu Rocky will have 2 concept versions on display at the exhibition, including Premium Version and Crossfield Version. The Premium Version is billed as a "great premium compact SUV fit for the city". The car is painted in sparkling silver and blue accents such as the hood, door mirrors, front fog light surrounds and even the body panels. Accompanying the colorful appearance are black wheels and Toyo Open Country terrain tires.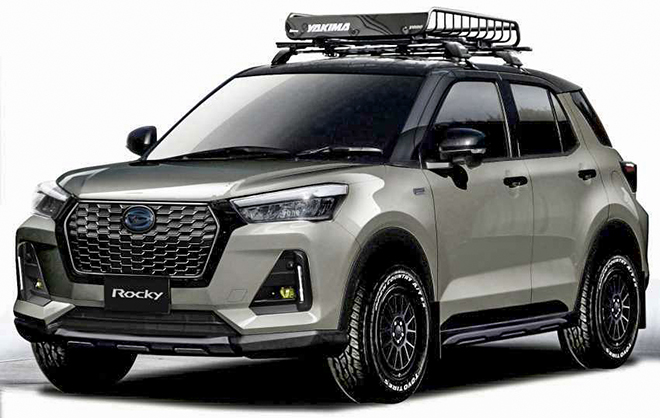 The Crossfield Version also has a silver appearance, but adds black patches on the grille border. The company added to the exterior aesthetics of the car with a roof rack, yellow fog lights, larger fenders and tires with white lettering. The vehicle height is raised, bearing bold off-road character,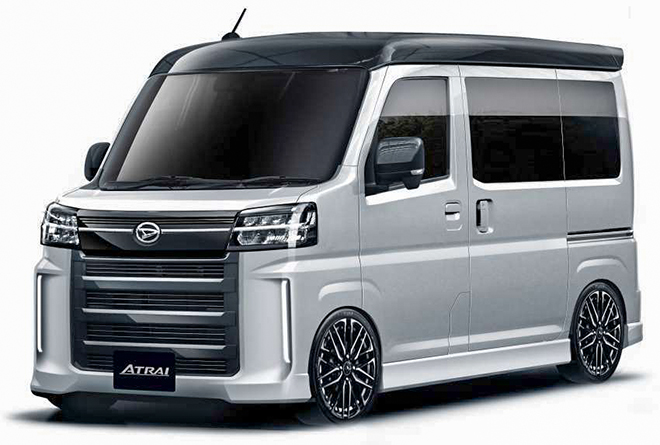 Both versions are developed on the basis of Daihatsu Rocky e-Smart Hybrid series. That is, underneath the aggressive appearance will still be the e-Smart Hybrid engine, which combines an electric motor with a capacity of 106 horsepower and maximum torque of 170 Nm, and a 3-cylinder engine, capacity 1.2L, for a capacity of 82 horsepower and maximum torque of 105 Nm from. Thanks to that, the car has extremely low fuel consumption, only 3.5 liters / 100km.
Daihatsu also brings 2 concept versions of the Atrai line, the Atrai Premium Version and the Atrai Deck Van Camper Version. In particular, one version has a square design like a kei-ca, the other is suitable for travel and camping believers.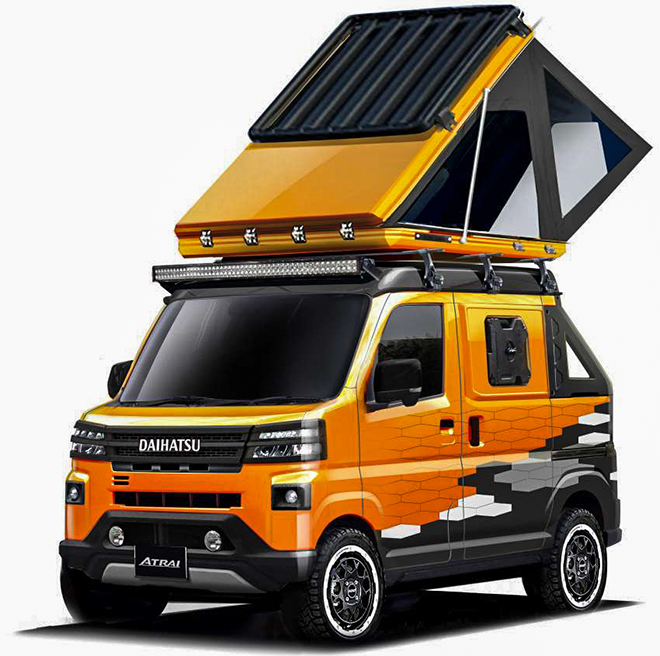 The Daihatsu Rocky is considered the twin brother of Toyota Raize, currently distributed in Vietnam. The appearance is similar to the Toyota Raize but Daihatsu Rocky looks sportier with the characteristic honeycomb grille. In addition, the vehicle dimensions are almost identical to the Toyota Raize.
Toyota Raize has been launched in the Vietnamese market, joining the small CUV segment for dynamic young customers, first-time car buyers or a tall but compact car on the street. However, because the price is quite affordable, from 527 million VND, Raize is currently in a shortage of goods.