The coming year 2022, under the sign of the tiger, brought interesting news from the world of large representatives of the feline family from MAN Truck . This is the appearance on the market of the MAN TGE minibus in the Individual Lion S version, developed and implemented at the MAN Individual production site in Poland.
MAN TGE minibus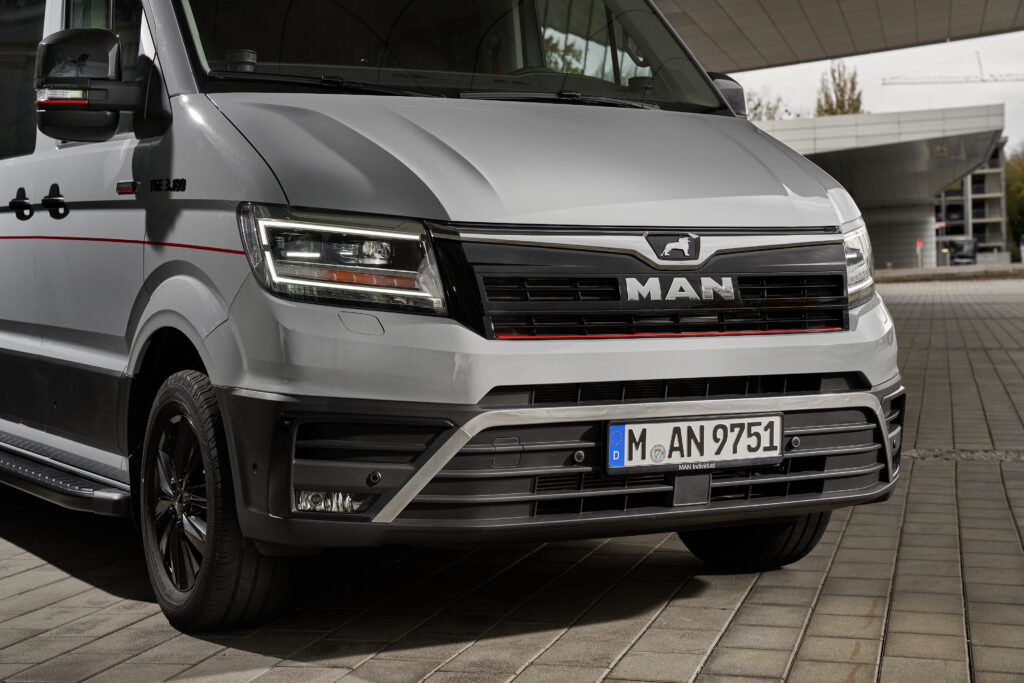 As a result, unobtrusive sports design notes appeared in the restrained appearance of the MAN TGE car. This is indicated by the red elements under the radiator grille, on the sides of the body and on the exterior mirror housings.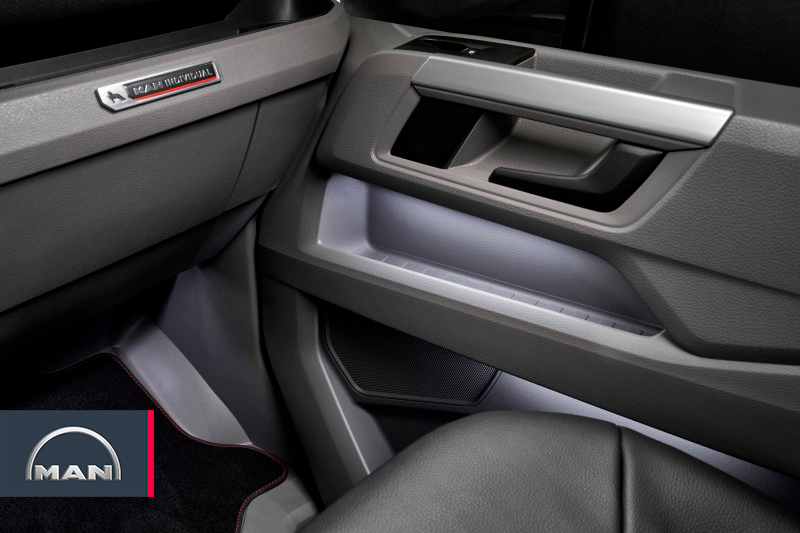 Externally, the car looks visually wider thanks to additional footrests on the sills, which also make it easier to get in and out.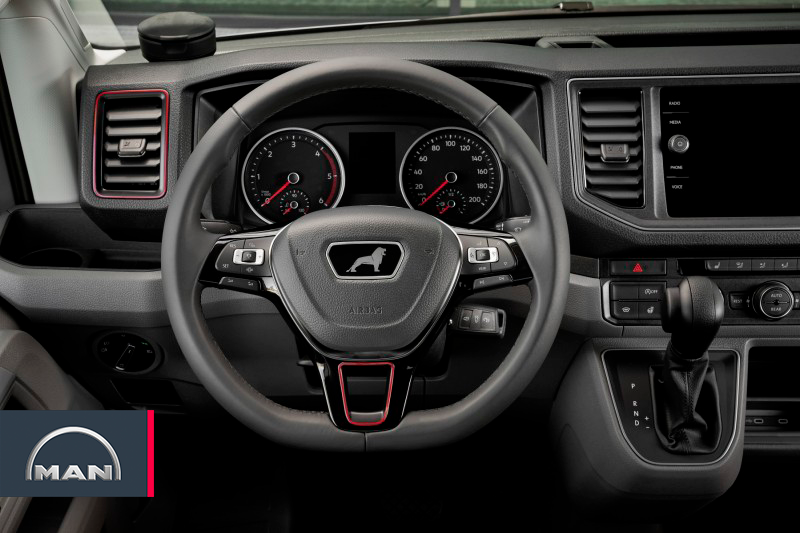 On their sidewalls, as well as on the front doors, "individual" nameplates flaunt. And, of course, what kind of "outfit" without the appropriate "shoes" – on black alloy wheels.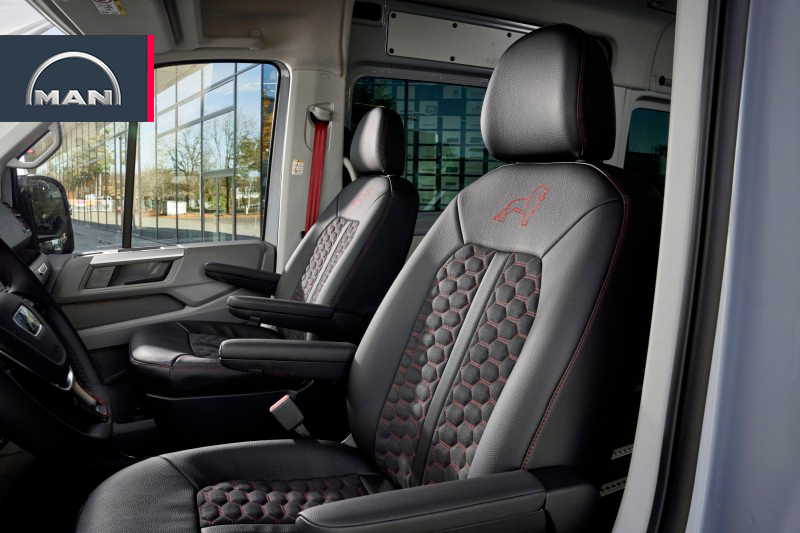 I would especially like to note the interior. Here you can also see red elements – on the steering wheel and ventilation deflectors. In addition, luxurious leather armchairs are installed in the front, decorated with scarlet stitching and an embroidered emblem of the "king of beasts". The soft illumination of the storage racks and pockets in the front doors gives a special comfort.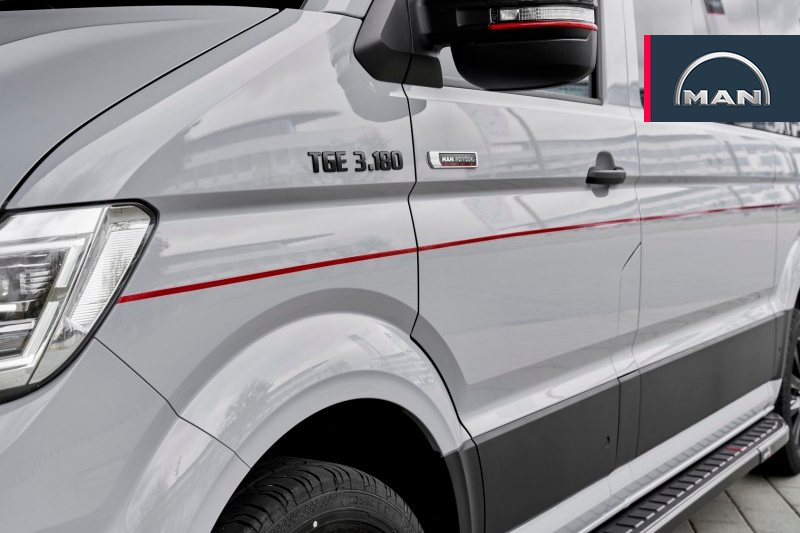 The "Individual Lion" is driven by the most powerful engine offered for MAN TGE – a two-liter turbodiesel, developing 177 hp. With. and 410 Nm of maximum torque. An automatic transmission works in tandem with him.