Chevrolet unveiled the Silverado electric pickup at CES 2022 Consumer Electronics Show in Las Vegas. The novelty (2024 Chevy Silverado EV) was named the most important at this event. The manufacturer positions it as a competitor to the Ford F-150 Lightning .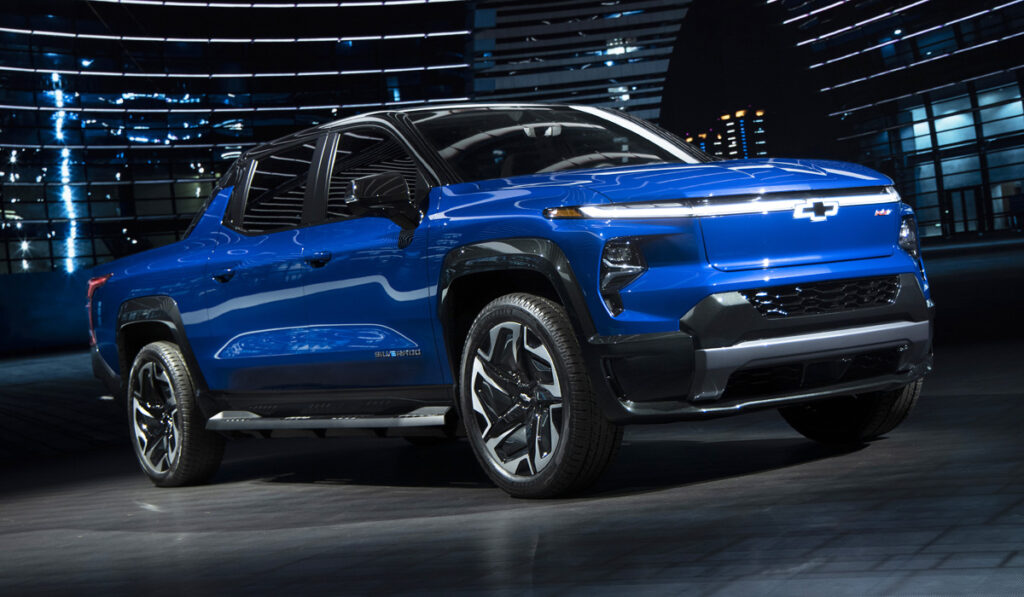 2024 Chevy Silverado EV
Despite the fact that the novelty was named like a fuel pickup, it has nothing to do with it. The EV is based on the Ultium platform and is essentially a facelifted and simplified GMC Hummer EV. It does not have a traditional frame, but the supporting element is a frame. Also, the truck boasts an independent suspension and full-steering chassis.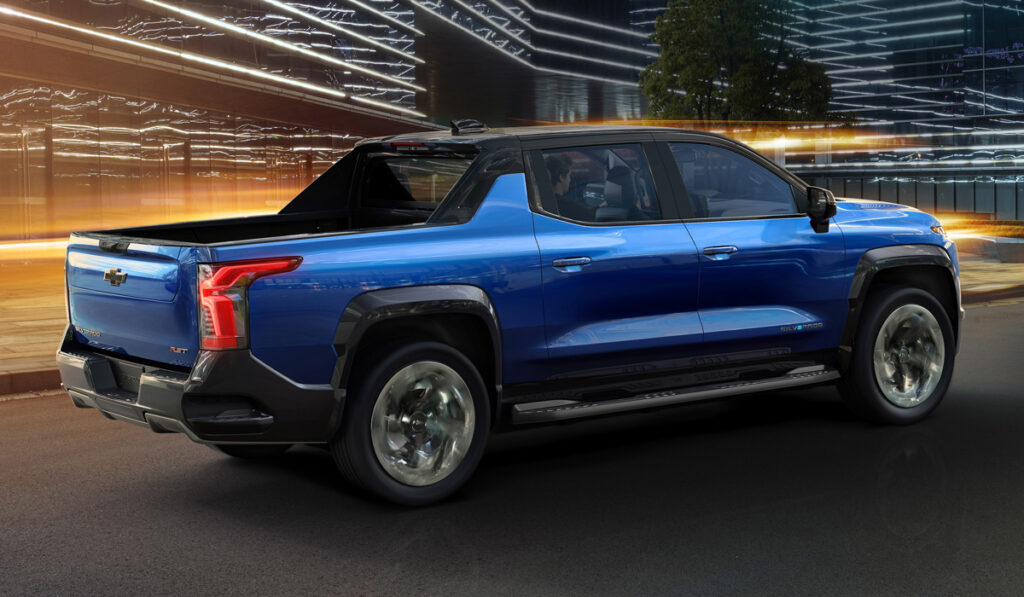 The exterior of the new electric car differs from traditional pickups. Its design is softer, with flowing lines and short overhangs. The Silverado EV has a closed grille, narrow LED headlights, custom tail lights, massive bumpers, 24-inch wheels and a plastic body kit. It is expected that the new product will have one of the lowest drag coefficients of any production full-size pickup truck.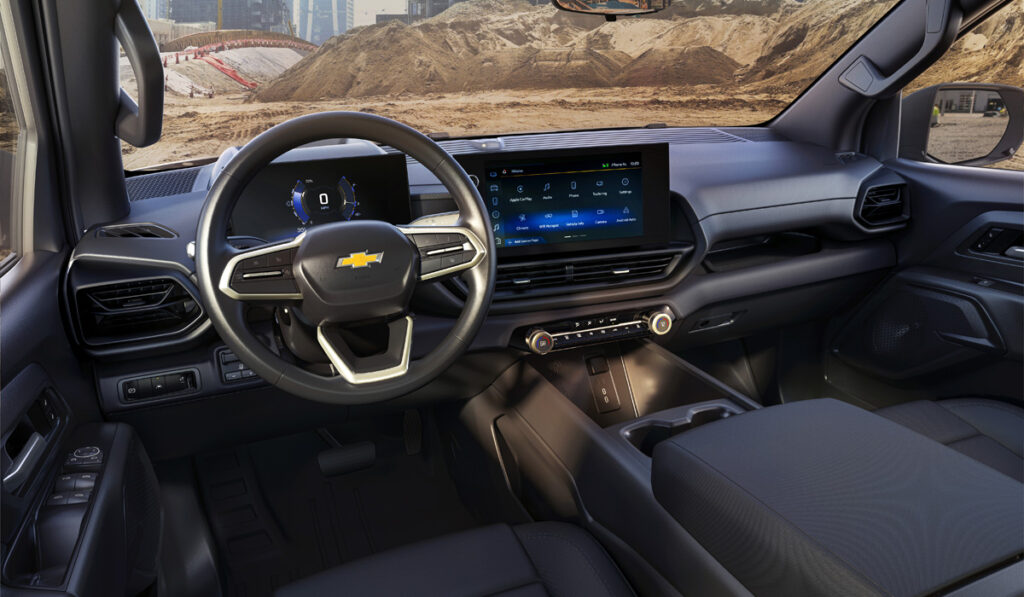 The cargo platform is voluminous. Its length is 1803 mm. If you order the Multi-Flex Midgate partition between the cab and the platform, then the pickup can carry items up to 3302 mm long. The interior equipment includes an 11-inch digital instrument cluster, a 17-inch multimedia system, a head-up display, a flat-bottomed steering wheel, climate control system and two-tone leather seats with red inserts, which are equipped with a heating function.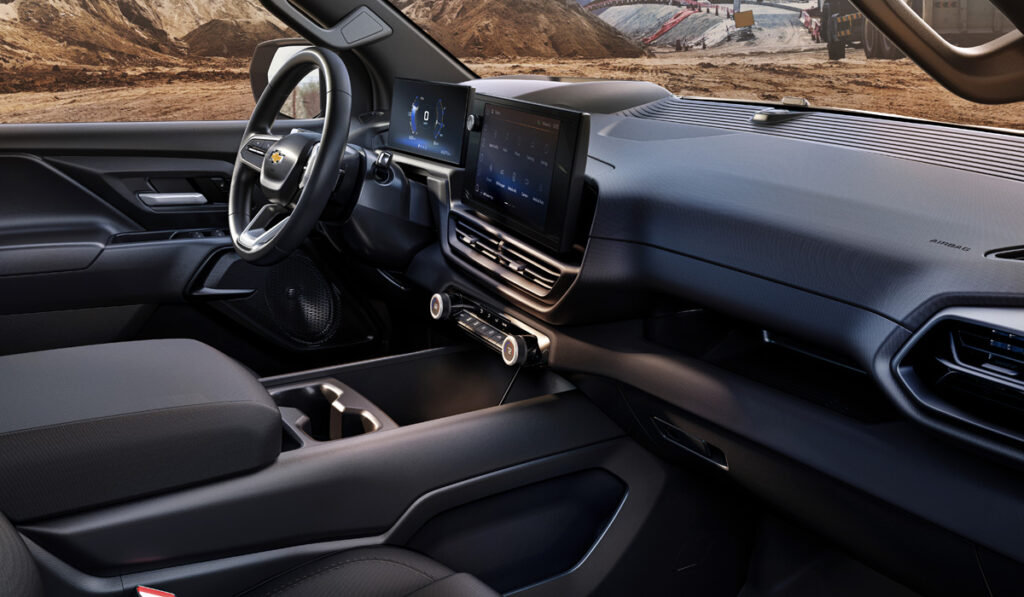 The Silverado EV will hit the market in several versions. The basic one is the WT, which is equipped with two electric motors (one on each axle) with a total output of 510 hp. and 817 Nm of torque. In the more prestigious RST version, this unit will produce 673 hp. and 1057 Nm. An off-road version of the Trail Boss is also available. Its characteristics have not yet been disclosed.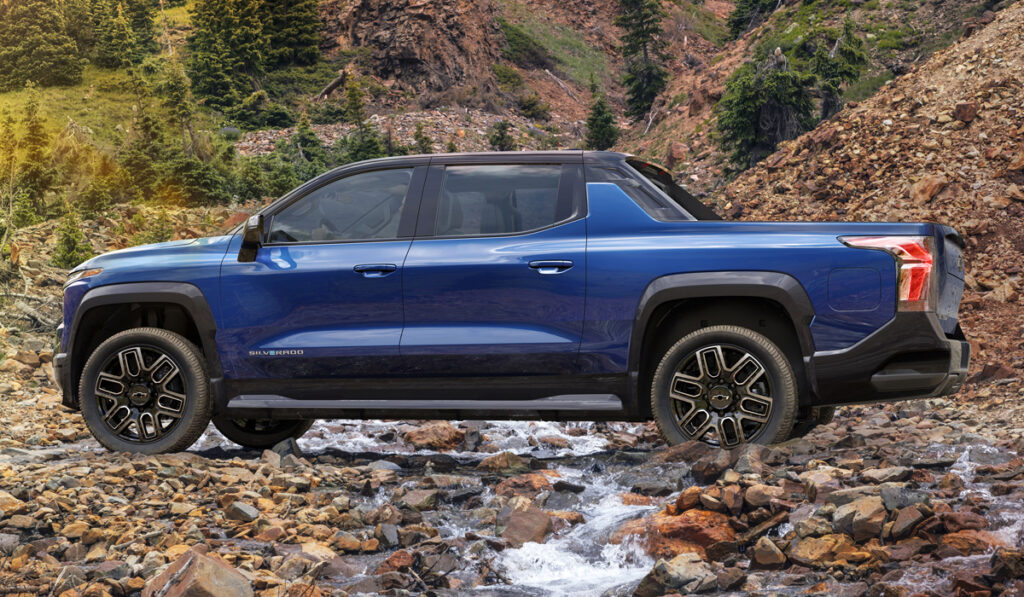 On a single charge in all modifications, an electric car will be able to travel up to 664 km. Later, the manufacturer will offer a larger battery that will provide more mileage. The novelty in the basic configuration will cost $ 39,900. The recommended price for Trail Boss is $ 50,000. Despite the fact that the exhibition showed a ready-to-manufacture version, and not a concept, they intend to start assembling a new electric pickup only in 2024.