Defender with soft folding roof – a classic of the genre. However, the current model of the new generation does not have such a version and is not expected. Instead, Land Rover is preparing a long , well-equipped Defender 130 to rival the Mercedes G-Class. Nevertheless, the Defender convertible will still appear: the creation of such a version was undertaken by Heritage Customs from the Netherlands.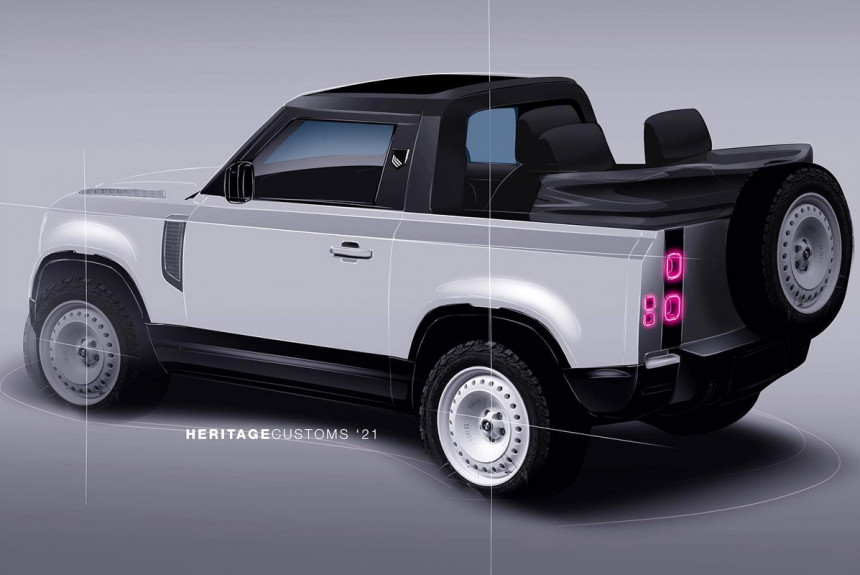 Defender Convertible
This company has been engaged in light modification of Land Rover cars for several years, paying special attention to the Defender: it offers different options for wheels, external decor and interior alteration. But the convertible project turned out to be much more complicated. The first renders made from Defender's signature photos appeared back in the fall, but now Heritage Customs has published new sketches and has opened an order-taking: a convertible – to be!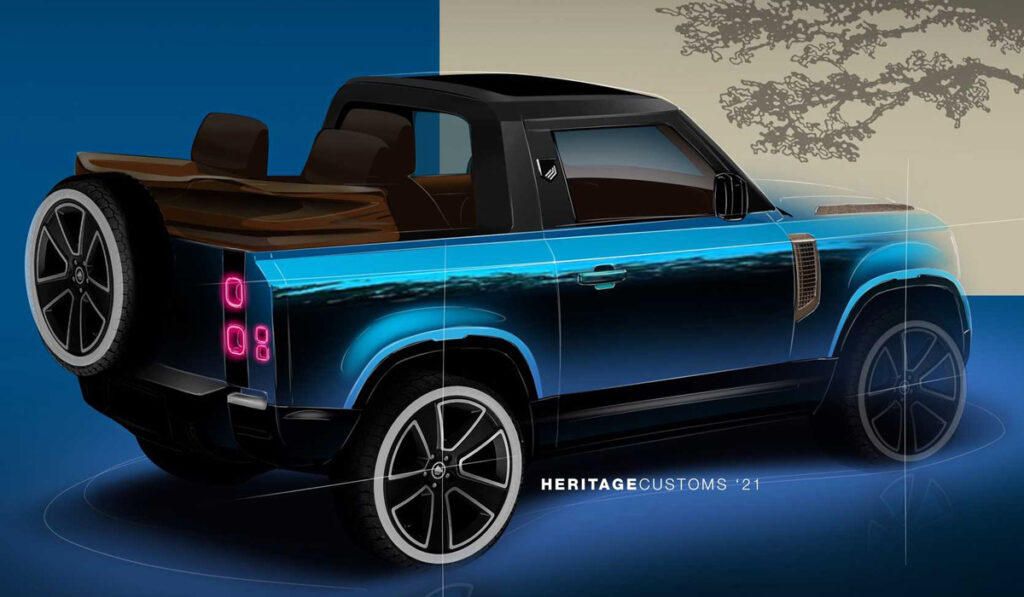 The car, called the Heritage Customs Valiance Convertible, will be based on the Land Rover Defender 90's short-wheelbase three-door, with little cost in the conversion. The SUV will retain the center roll bar and hardtop front, while the convertible soft top will only be above the rear of the cabin. Apparently, Heritage Customs did not dare to make a full-fledged convertible, because for this, the defender's load-bearing body would have to be seriously redrawn and reinforced.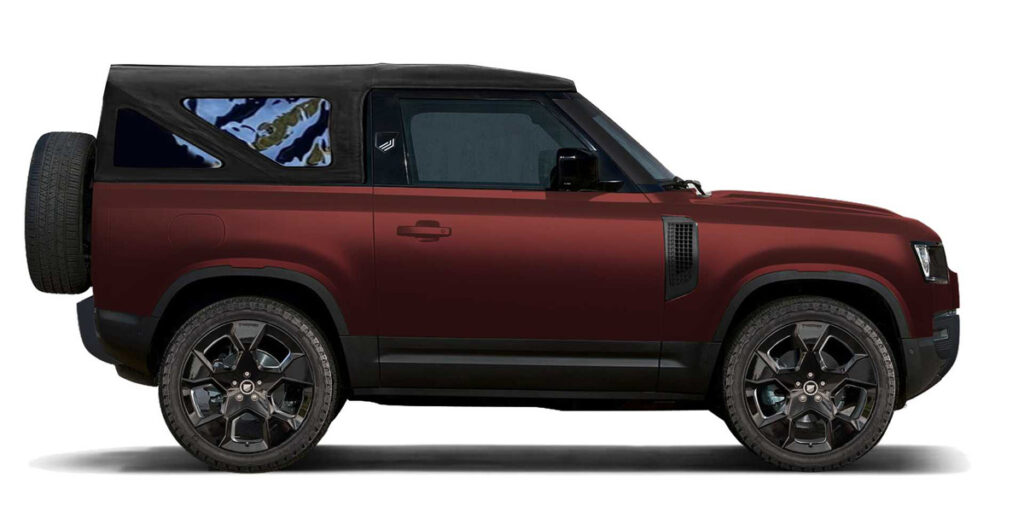 While the production of five cars in 2022 has been confirmed, the starting price is 138,500 euros, or 160 thousand dollars (excluding taxes). Customers will be able to choose individual body decor and interior trim.