Mazda plans to launch five new crossover SUVs globally from 2022. Of the five models, the CX-50, "CX-70", and "CX-90" will be for the United States. 2022 Mazda CX-50 is a crossover SUV that will be introduced as the core of a new lineup for the US market, where SUV-like presence and off-road performance are required. Like the "CX-30", it belongs to Mazda's small lineup.
2022 Mazda CX-50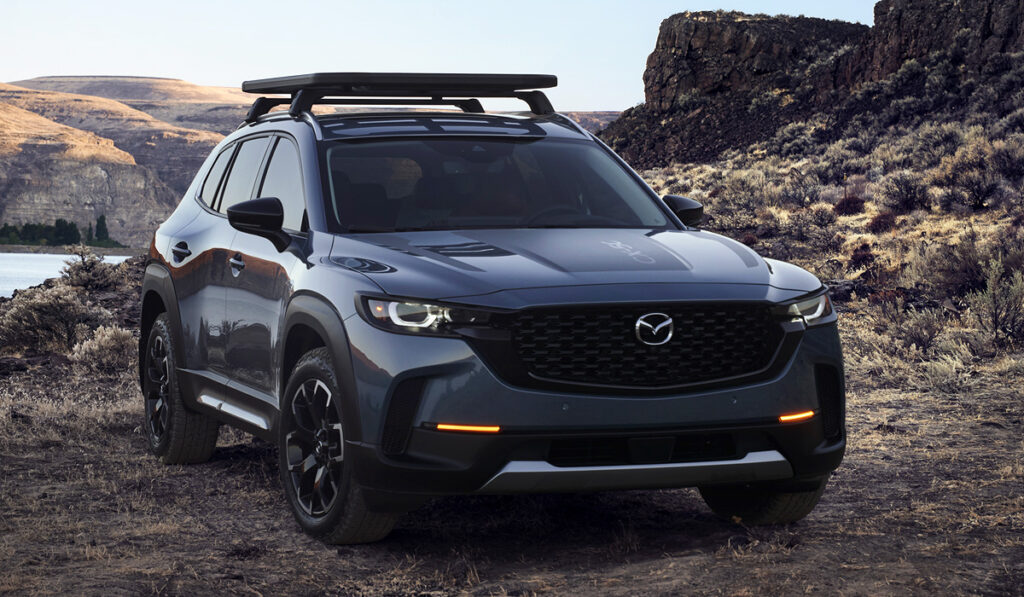 The CX-50 will be produced at "Mazda Toyota Manufacturing (MTM)", a new joint venture with Toyota in Huntsville, Alabama, USA. Toyota has already started production of the "Corolla Cross" at this joint venture plant. The CX-50 will be produced at the same plant from January 2022.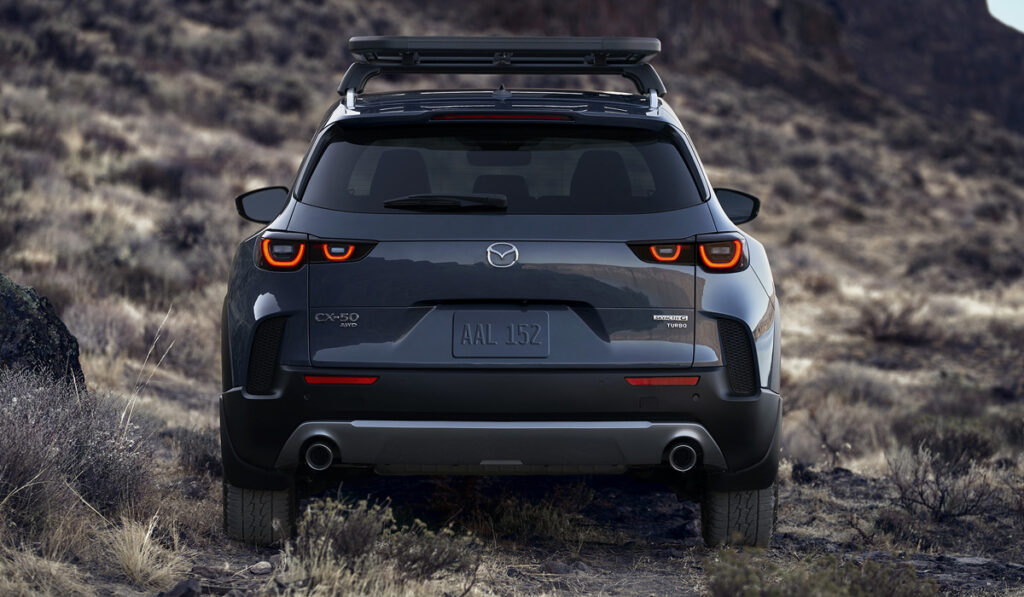 The CX-50 was developed with the aim of supporting the outdoor life preferred by North American users while maintaining the features required of Mazda vehicles such as excellent driving dynamics and design.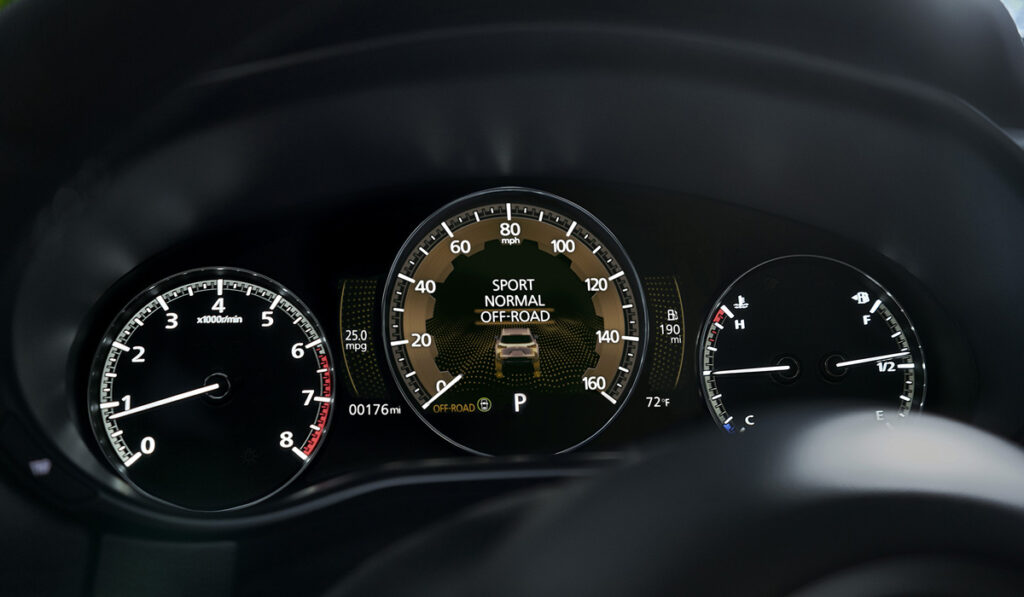 With the CX-50, Mazda's natural driving feel has been enhanced so that drivers can drive with confidence on and off the road. The latest "i-ACTIV AWD" technology and the "Mazda Intelligent Drive Select (Mi-Drive)" adopted in the improved new "CX-5" are standard equipment. The drive mode can be selected with the Mi-Drive switch, and it assists the driver in various conditions such as off-road driving and towing a camper.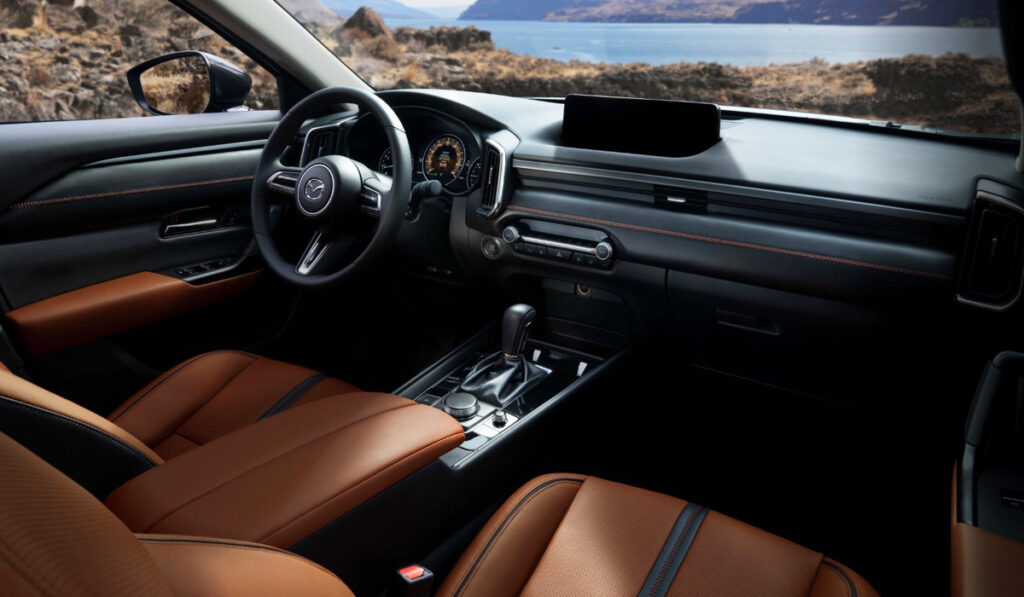 When the CX-50 goes on sale in the United States, the 2.5-liter in-line 4-cylinder gasoline naturally aspirated engine "SKYACTIV-G 2.5" and the 2.5-liter in-line 4-cylinder gasoline turbo engine "SKYACTIV-G 2.5T" will be available. The transmission was combined with a 6-speed AT. Electric powertrain vehicles, including hybrids, will be available on the CX-50 in the near future. Details of the electric model will be revealed at a later date.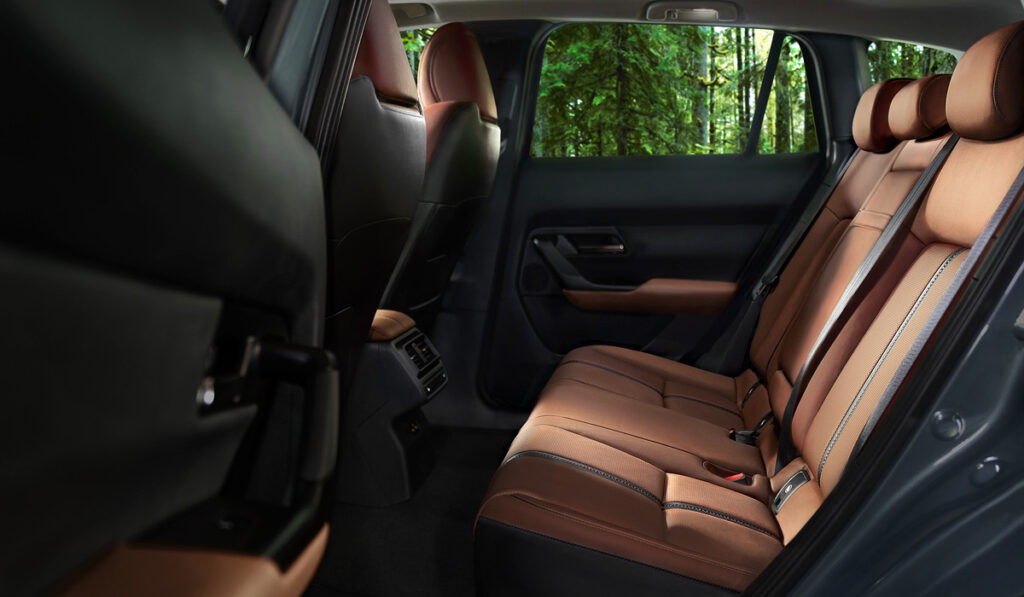 Introducing Mazda's latest soul-moving design to the CX-50, we aimed to create a new styling expression. It has a long smooth silhouette and a wide stance, and has a dynamic proportion. The interior has a layout that focuses on the driver. The seat material and design emphasized creating a cozy atmosphere for customers who prefer adventure and an active lifestyle.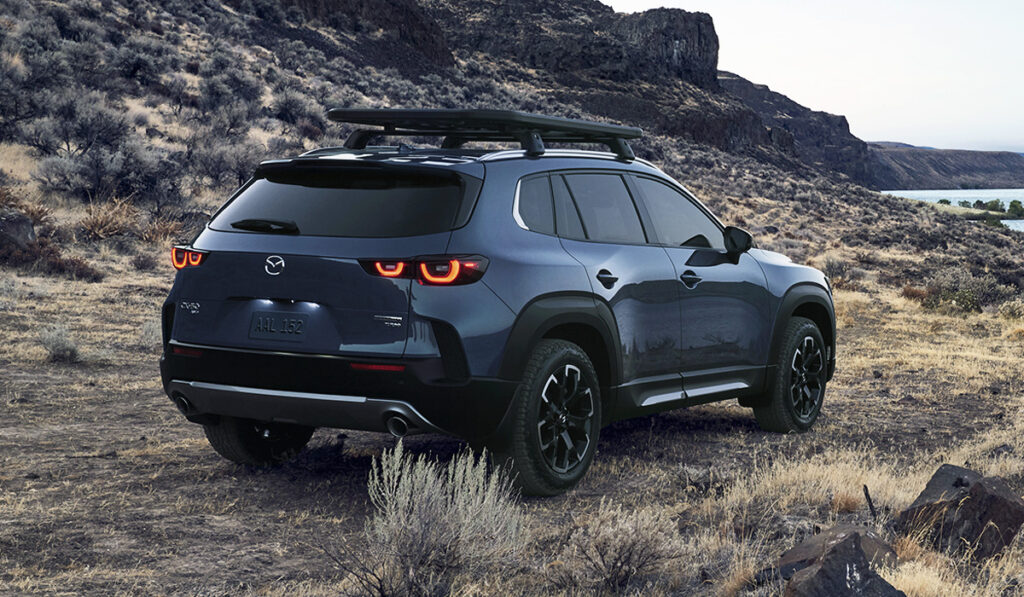 The new Panorama Moonroof, the first Mazda car, aimed to deepen occupants' connection with nature. New color options such as zircon sand for the body color and terracotta for the interior color are also available.
The interior was designed to bring comfort to all occupants. Cargo spaces are designed to support outdoor activities. We take pride in the height and length of the luggage compartment, which is ideal for loading and fixing outdoor items. In addition, high-strength roof rails and reinforced B-pillars and door pillars are used to make it easier to install roof boxes.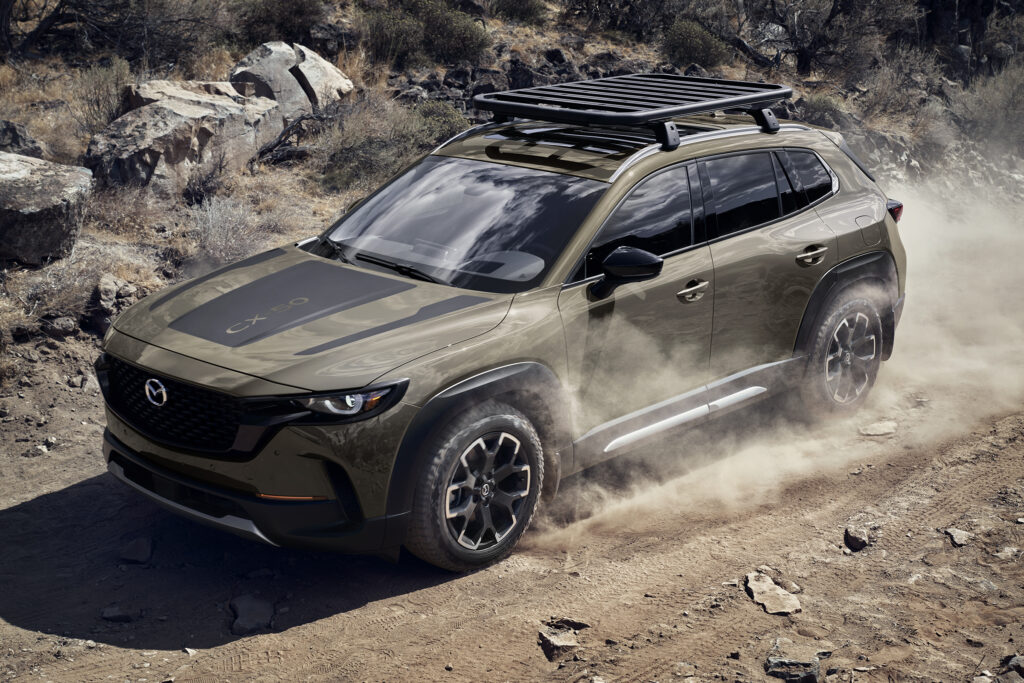 "The CX-50 was developed to support the active and outdoor lifestyle of North American customers. The CX-50 is Mazda's premium design and outstanding on-road," said Jeff Guyton, President and CEO of Mazda North America. It allows customers to become familiar with nature without compromising performance. "