New Honda Civic Type R 2022 hot hatchback reveals teaser images before the actual launch no later than next year Which is expected to be Honda 's last all-combustion vehicle in the European market as well.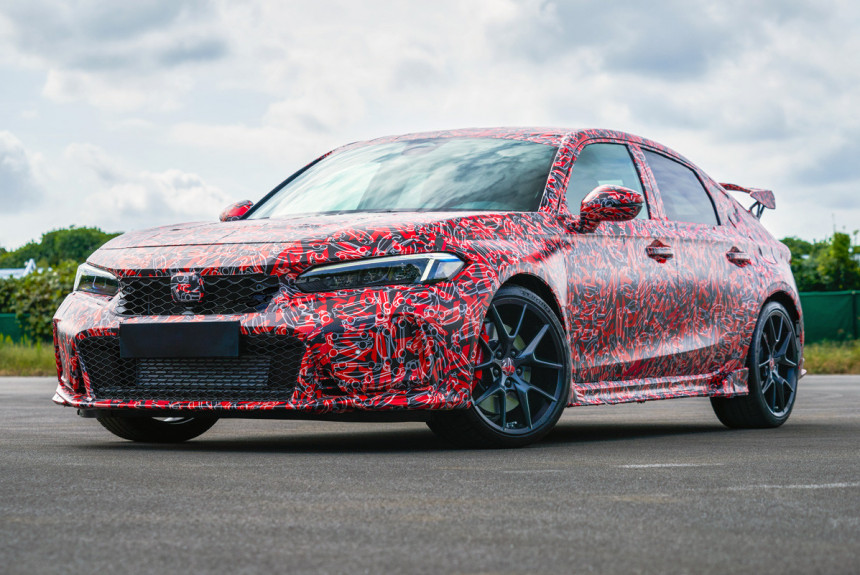 Honda Civic Type R 2022
Honda has released two teaser images of the new generation Civic Type R, featuring a body that is based on the Civic Hatchback released in Japan and the United States. But adding heat with the Type R styling around the car, the most striking thing of this car is inevitably a giant spoiler above the rear door. and a 3-pipe exhaust tip of different sizes.
The exterior design of the new Civic Type R 2022 will see that the front bumper is designed to be larger than the usual model. as well as wider front and rear wheel arches to accommodate more wheel spacing There are also ventilation fins behind the front wheel arches. and skirts around the car that are designed according to aerodynamics with a large diffuser in the rear bumper Finished off, it gets black Y-spoke alloy wheels wrapped in Michelin tires and red Brembo brake callipers.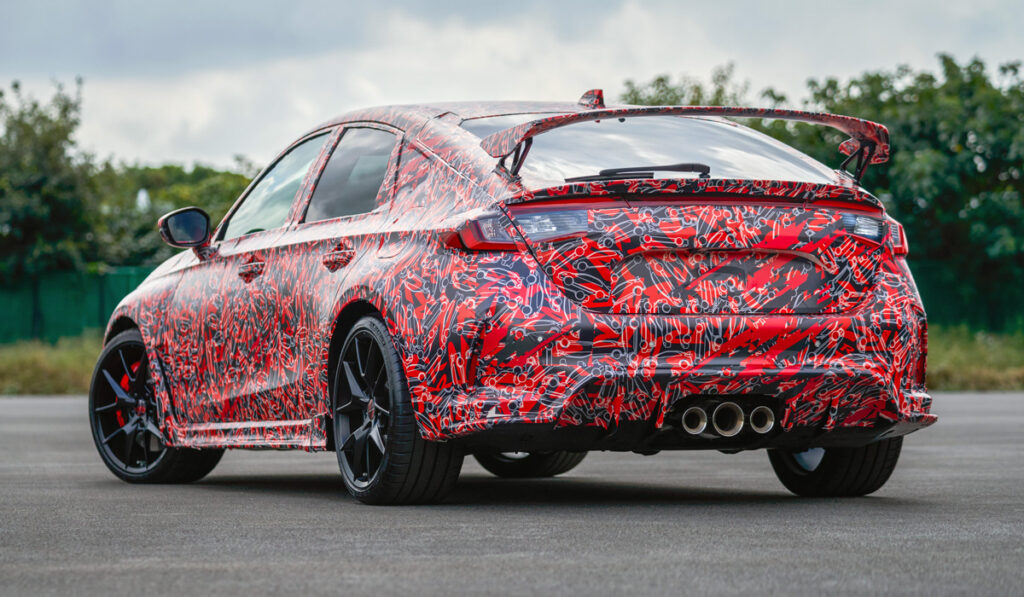 Honda hasn't revealed any details about the powertrain of the new Civic Type R at this time. But it is reported that it will be equipped with a 2.0-liter turbocharged petrol engine that has been upgraded to be more powerful than the current model. Which has a maximum power of 310 horsepower (PS), a maximum torque of 400 Newton – meters, and of course, there will be improvements to the suspension and brake system to support the increased strength from the original.
The Honda stated that the new Civic Type R will be officially launched in 2022. This is expected to have by the progress of sports cars, strong cars out periodically.