Frame pickup Toyota Hilux is now available in a new version – Revo GR Sport. It differs from the usual one with a sports body kit and an optional lift kit.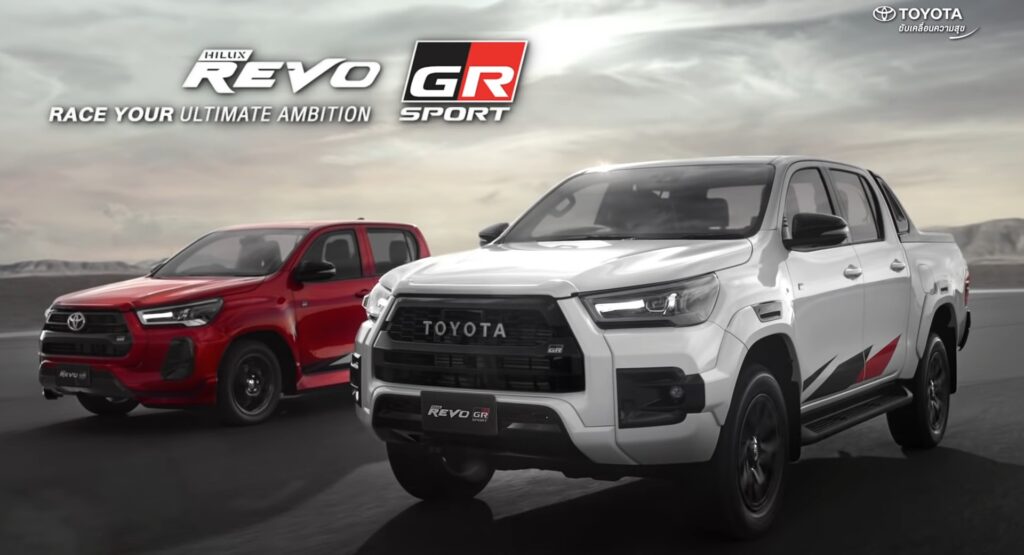 The standard "sports" pickup is equipped with a reinforced SuperFlex Suspension suspension with special monotube shock absorbers. Disc brakes are installed in the front, conventional drum brakes in the back.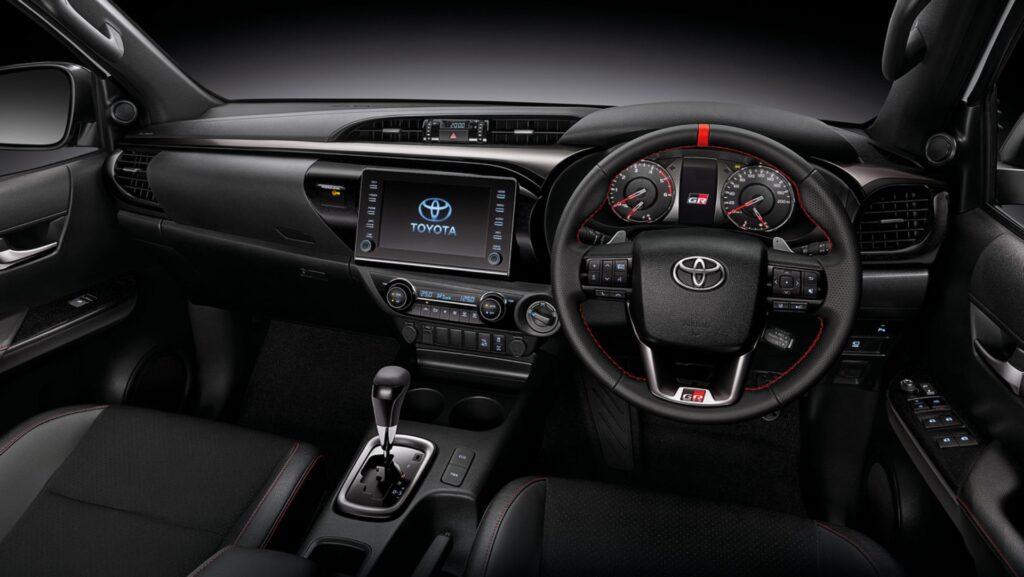 Of the external differences in a pickup with a 23 mm lower ground clearance – lining on the front bumper, other side skirts and a diffuser at the stern. The pickup with full ground clearance gets the front bumper and grille, like the GR Sport version. Also, such a pickup truck received doorsteps, body stickers and 17-inch rims. The interior trim is identical in both cases – leatherette and Alcantara, red decorative stitching and the GR Sport logos.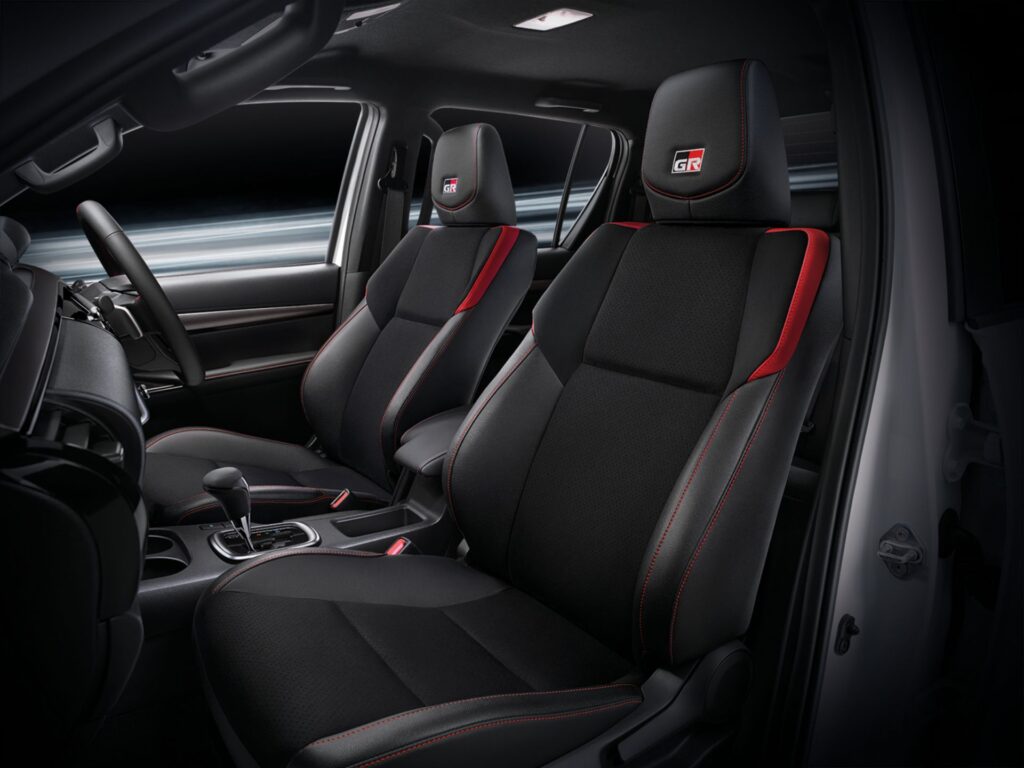 The "sporty" Toyota Hilux is powered by a 2.8-liter turbocharged diesel engine with 204 hp. The motor is mated to a six-speed automatic transmission. The drive can be either rear-wheel drive or full plug-in.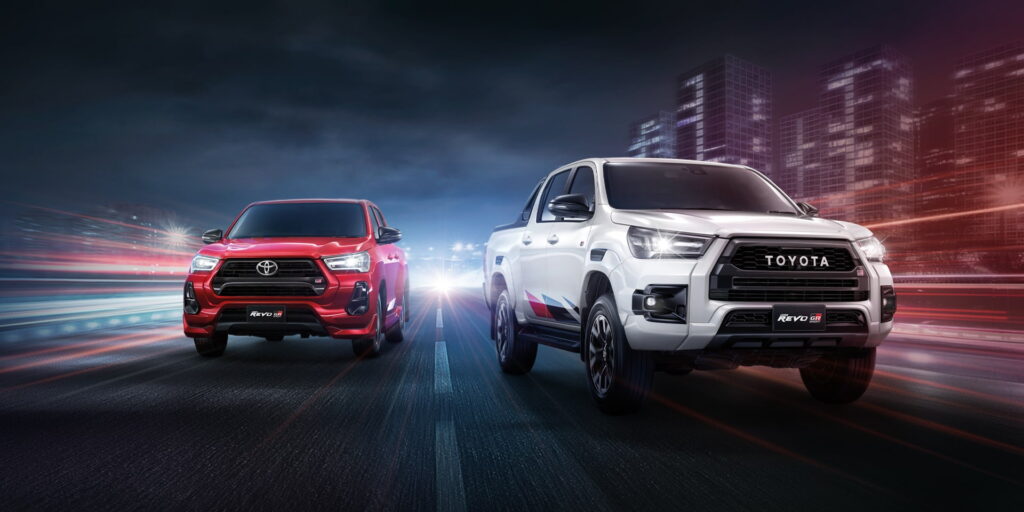 In Thailand, the Toyota Hilux Revo GR Sport was priced at a minimum of $ 27,245 for the understated version and $ 39,810 for the standard version. The pickup has already started selling on the local market.