The first version of the fifth-generation 2022 Kia Sportage crossover debuted in early June this year. Such a car will be sold in the United States and Korea. The model immediately attracted the attention of fans of the brand, as its design is radically different from its predecessor. Now they have presented an option for the European market, the main difference of which is a shortened body.
The 2022 Kia Sportage car reaches a length of 4515 mm, which is 133 mm shorter than the elongated version, and is comparable in size to the Tiguan. Externally, the novelty almost completely repeats the previously shown crossover. The differences are reduced to a short rear overhang, the absence of a third side window and special rims, which are presented in six versions. Despite its more compact dimensions, the interior of the new Sportage 2022 is spacious and comfortable.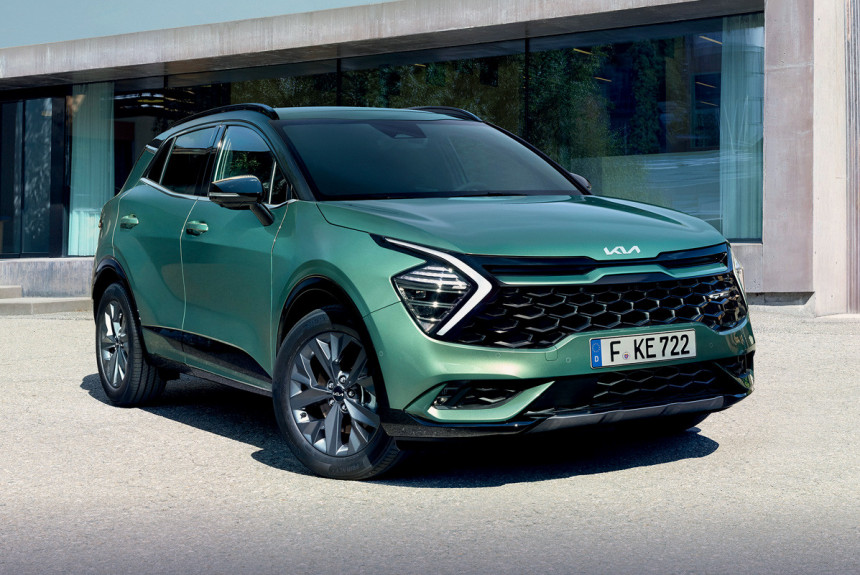 The equipment included a multimedia system with a 12.3-inch curved touchscreen and a digital instrument panel of the same size. The latter is the liquid crystal display, which provides clear graphics. Also, the crossover received the maximum package of driver assistance systems and safety assistants.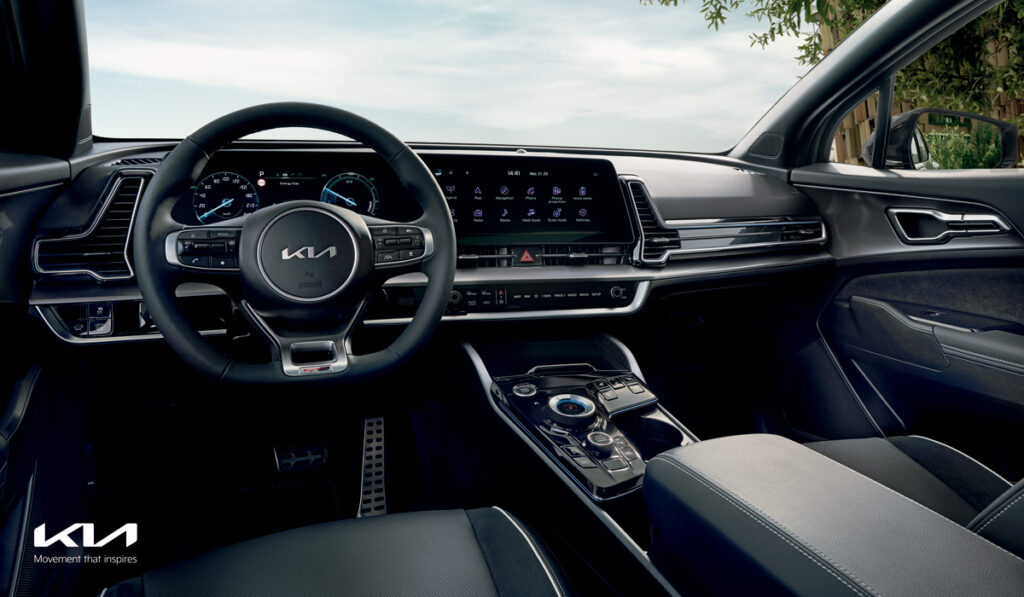 European buyers will be offered a Kia crossover with several power plants, including hybrid ones. The PHEV version is based on the 1.6-liter T-GDI engine, which is complemented by a 90 hp electric motor. and a 13.8 kWh battery. Total power – 265 HP There is also a modification with a 60-horsepower electric motor, which produces 230 hp.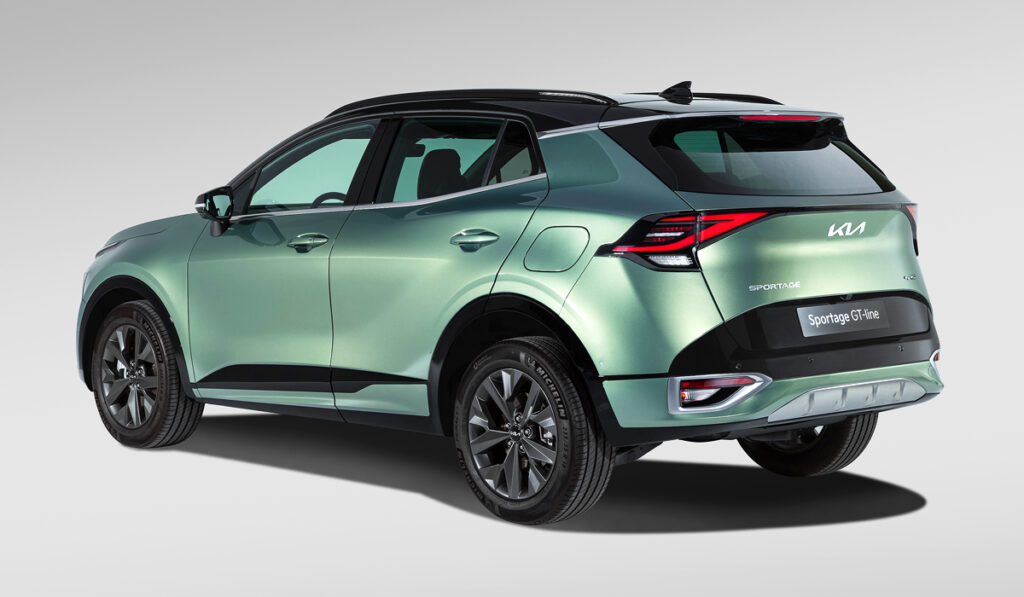 The mild-hybrid variant also uses a 1.6-liter T-GDI four-cylinder that can produce 147 or 177 hp. For lovers of traditional engines, the company offered a 115 or 136 hp diesel engine. and a volume of 1.6 liters. It is paired with a 7-speed dual-clutch transmission and features active SCR technology. The novelty will enter the market early next year. Prices will be announced closer to the start of sales.