Mitsubishi Airtrek EV 2022 new, 100% electric SUV officially launched for the first time in China, Expected to come with a battery that can drive up to 600 kilometres.
Mitsubishi Airtrek EV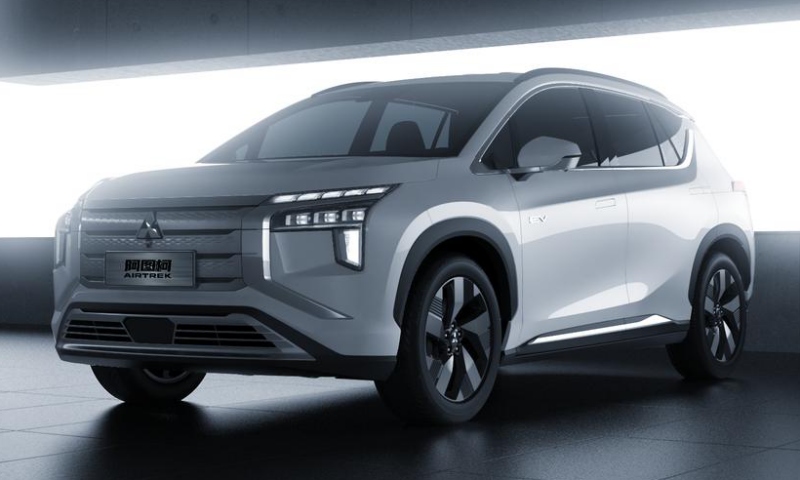 The GAC to Mitsubishi unveiled Mitsubishi Airtrek EV, which is a compact SUV electric (BEV) version of Mitsubishi Motors in China, this model stems from the cooperation between Guangzhou Automobile Group and Mitsubishi Motors using. The basis of GAC New Energy's AION V electric SUV.
The exterior design of the Mitsubishi Airtrek EV is similar to other Mitsubishi models but changes the grille to a solid look typical of electric cars that do not require airflow to cool the engine. while the taillights are designed in a T-shape to enhance the distinctiveness at night The side body has a D-pillar design to create a continuity between the side windows and the rear door glass. It gives off a similar vibe to the current Xpander.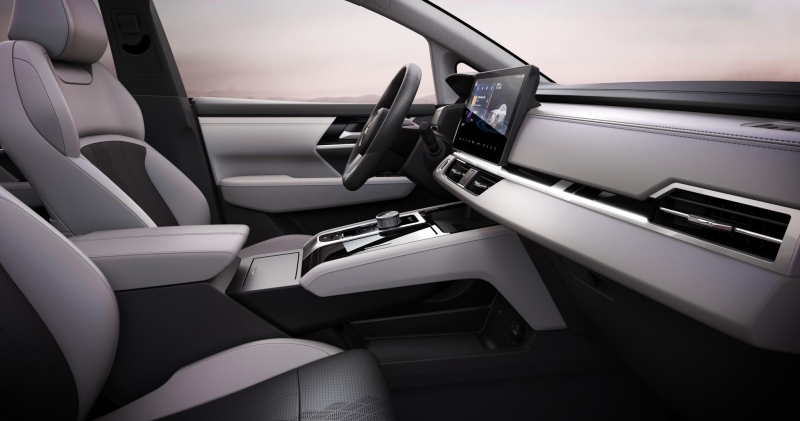 The interior of the cabin is decorated in a luxurious style. Emphasis on the use of colour tones that enhance modernity. It features a large infotainment screen that rises above the console. In addition, from the picture, it also appears that the rotary gear shift knob in the centre console is a double-decker as well.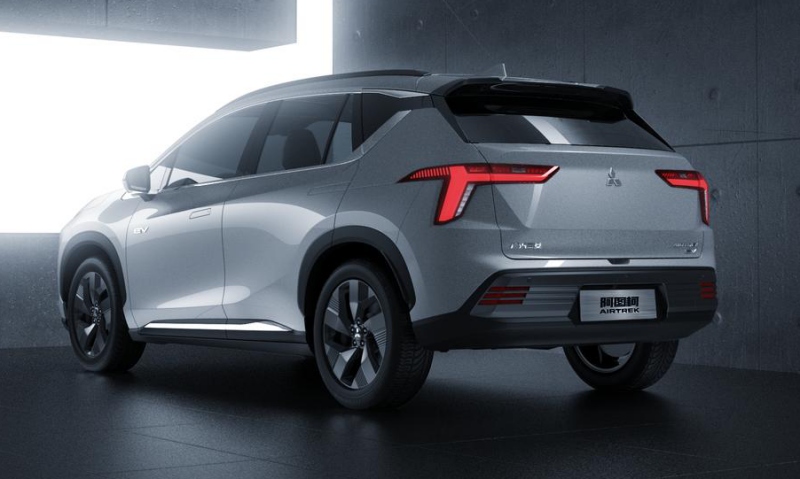 There are currently no details on the powertrain of the Mitsubishi Airtrek EV, but it is expected to use an electric motor with a maximum power of 135 kW or 184 horsepower, a maximum torque of 350 Nm, along with a battery that is available in two sizes. 500 km or 600 km from each charge.