All-new 2022 Toyota Land Cruiser,The new SUV is officially launched for the first time in the world with V6 power, both gasoline and diesel. A GR version is also available.
2022 Toyota Land Cruiser
The new Toyota Land Cruiser 2022 (300 Series) is considered a flagship model of the Land Cruiser family that has it all, with a focus on durability. credibility And off-road driving, which Toyota says this model can drive on all kinds of routes around the world with ease.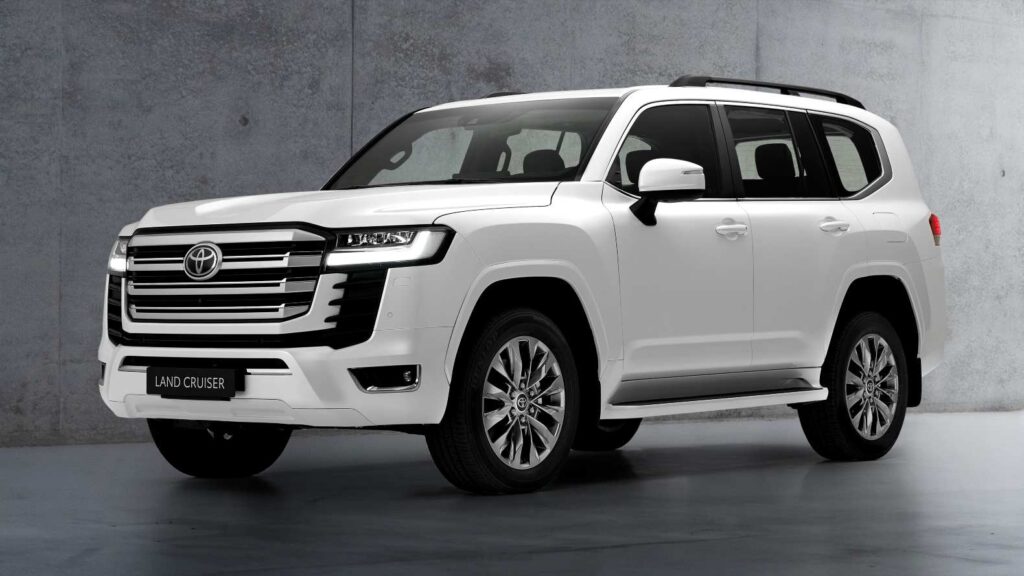 The new Toyota Land Cruiser 2022 is developed on the GA-F platform, one of Toyota's TNGA platforms, but retains the frame structure to maintain the driving performance of the Land Cruiser. The frame and body were developed to be able to reduce the weight of up to 200 kg, as well as increase strength more than the previous model.
In terms of off-road driving, which is the heart of the Land Cruiser for a long time. The suspension has been revised to allow the tire to have maximum contact with the road in a variety of driving conditions supplemented by the system Multi-Terrain Monitor for real-time display of obstacles on the route and the Multi-Terrain Select driving mode selection system, including the installation of the E-KDSS suspension or Electronic Kinetic Dynamic Suspension System to increase traction for the first time in the world.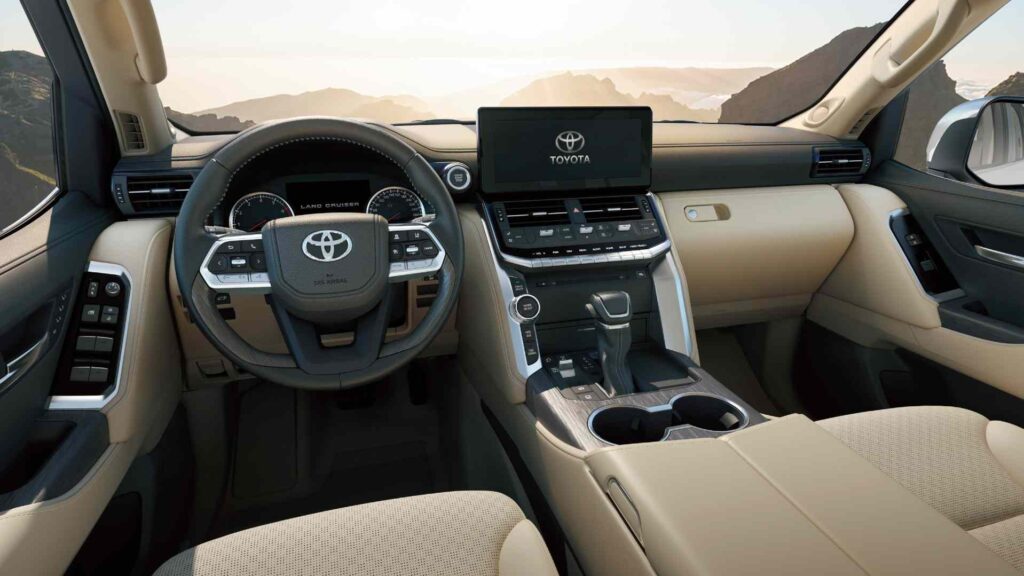 The exterior design of the Land Cruiser 300 Series is designed to focus on off-road driving performance. Whether it is the position of the headlights and the design of the bumper to avoid damage while off-road. or a console inside the cabin that allows the driver to easily estimate the distance of the car including the design of buttons to be most convenient to use Enhanced with the Toyota Safety Sense safety system, which has an additional Parking Support Brake function, which will help prevent accidents that occur while reversing.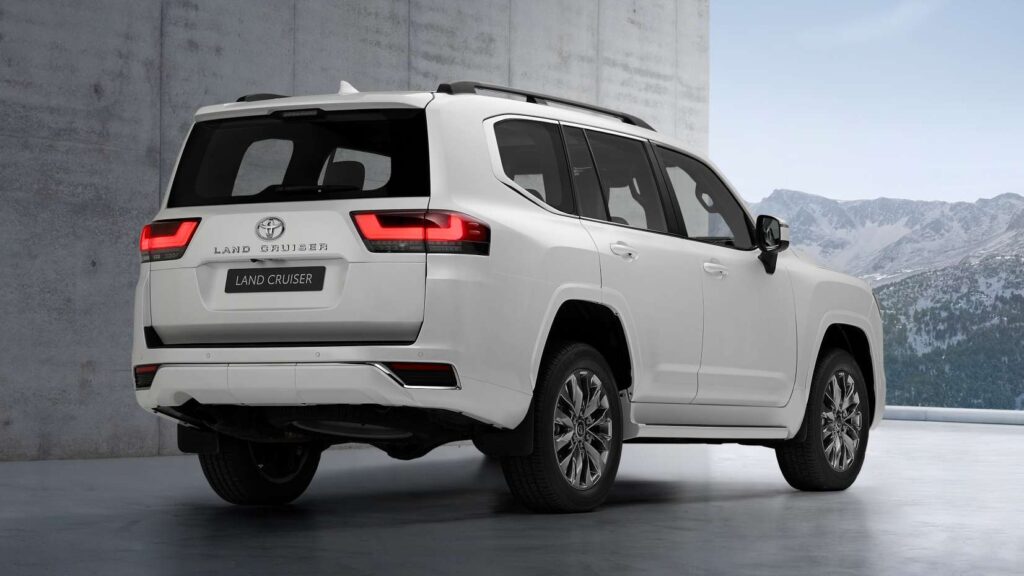 The power of the new Toyota Land Cruiser 300 Series is available with a 3.5-liter twin-turbo V6 petrol engine with a maximum power of 415 horsepower and a maximum torque of 450 Nm, and a 3.3-liter twin-turbocharged V6 diesel engine with a maximum power of 309 horsepower. Maximum torque of 700 Nm – both transmissions with a 10-speed automatic transmission.