The new 2022 Ford F-150 Lightning uses the same structure as the regular F-150, the best-selling pickup truck in America for more than 44 years. It is equipped with an electric motor with a maximum power of 563 hp (HP) and a maximum torque of 1,050 Newton – meters. Speed ​​from 0-96 km / h in about 4 seconds when equipped with a battery. Extended-range, which Ford argues that the performance of the F-150 Lightning is far superior to the F-150 Raptor.
2022 Ford F-150 Lightning
The F-150 Lightning is equipped with four customizable all-wheel-drive modes: Normal, Sport, Off-Road and Tow / Haul, while the battery pack and electric motor are protected from wading or off-road bumps. As well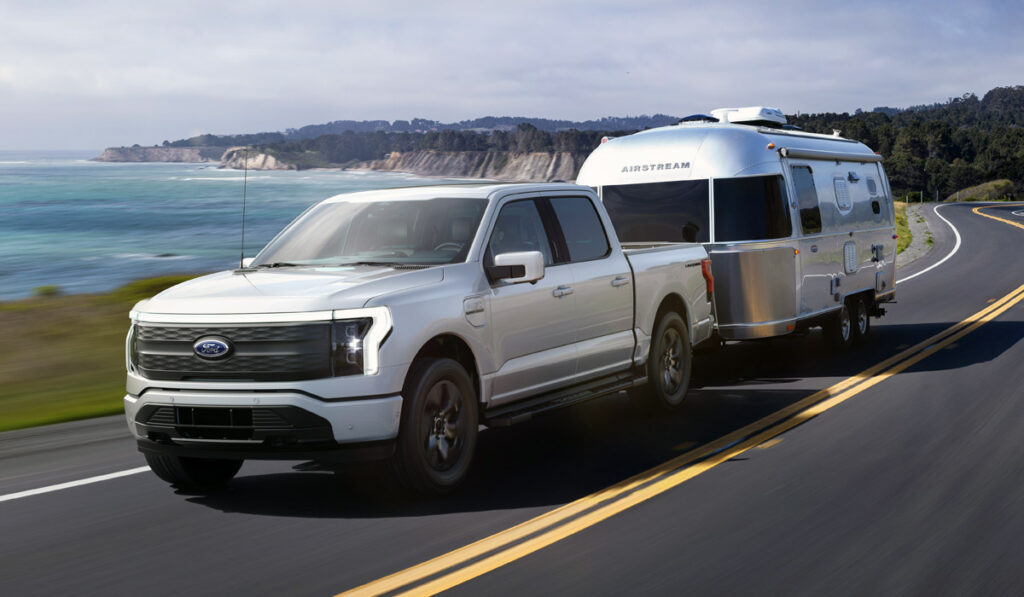 Ford F-150 Lightning batteries are available in two standard-range sizes. That can drive a distance of approximately 370 kilometres and an Extended Range that increases the driving distance to 483 kilometres per charge, according to America's EPA standards.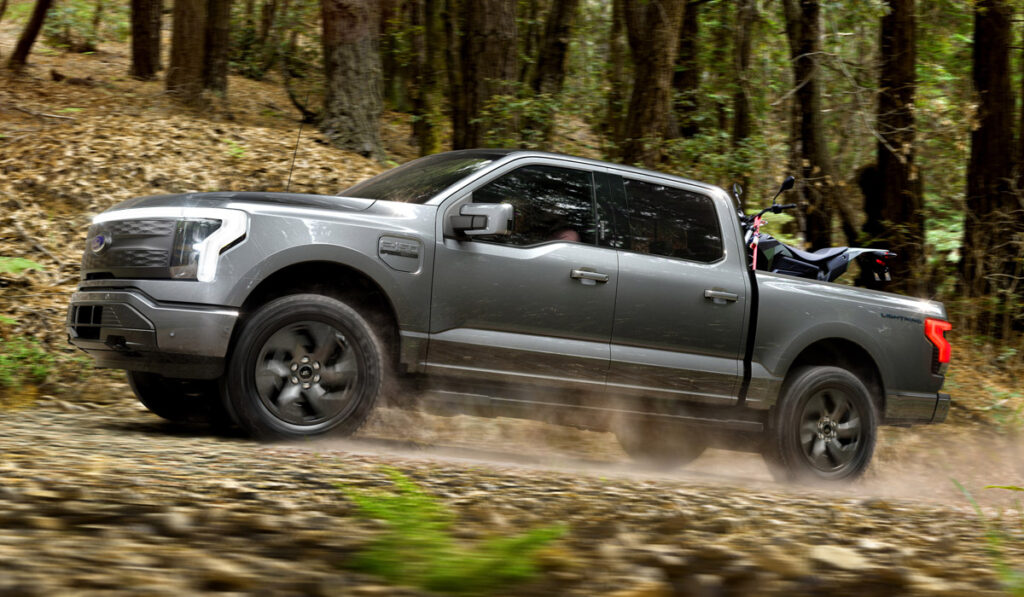 The massive power of the 2022 Ford F-150 Lightning results in a 2000 lb (907 kg) load on the regular model with 18 " wheels and 10,000 lb (4,536 kg) of towing on the XLT and Lariat models. Set battery Extended range And an optional Max Trailer Tow Package for towing.
Ford F-150 Lightning comes with a home charger with 80 amps as standard. Can charge large batteries Extended range from 15-100% in about 8 hours, or if charging for 1 hour will get a driving range of approximately 48 km, and supports 150 kW DC fast charging system from 15-80% level in about 41 hours. Minutes or charging for just 10 minutes will get a driving distance of approximately 87 kilometres.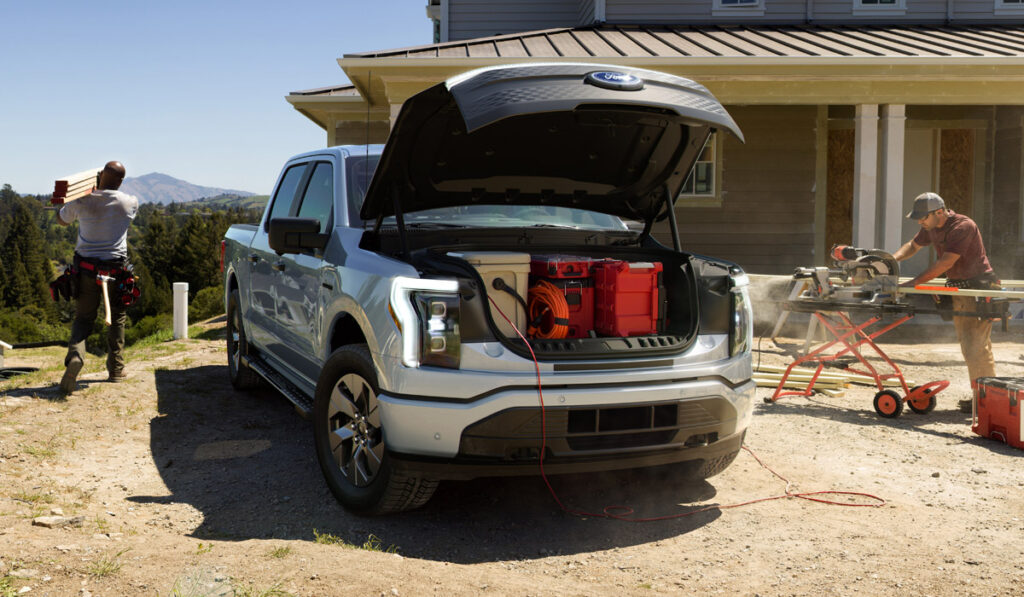 This electric pick-up is also equipped with a Ford Intelligent Backup Power system that can automatically supply power back to the house up to 9.6 kW when there is a power failure. And will switch back to charge the car again when the power comes on By Ford if the house uses about 30 kilowatt-hours per day. The car will be able to supply power for up to 3 full days (battery type, Extended-range) or can reduce the power consumption to extend the period up to 10 days.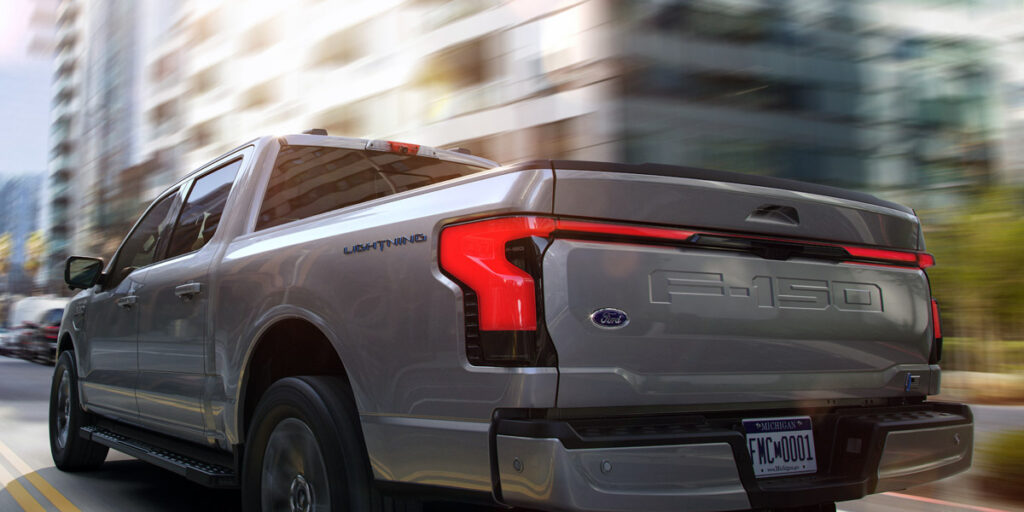 In addition, the Ford F-150 Lightning comes with a Pro Power Onboard system to power various electrical devices up to a total of 9.6 kW, divided into a 2.4 kW front power outlet and 7.2 kW rear tailgate area. It automatically stops when the car's battery is down to 1/3, or the customer can set it so that the power supply is reached until it reaches the lowest level that can be driven to a nearby charging station.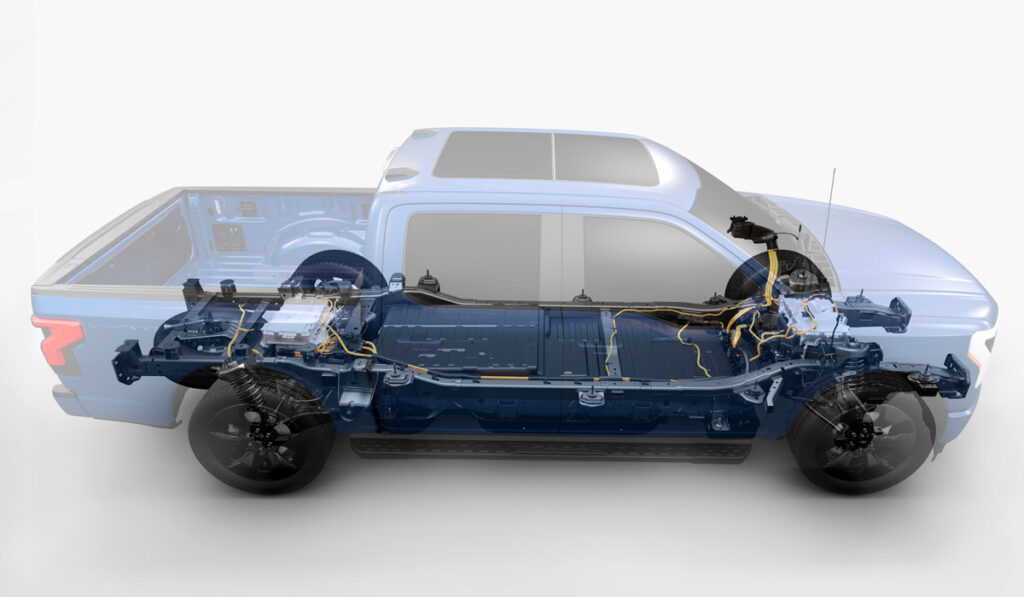 The interior of the Lariat and Platinum models is equipped with a new STNC 4A system, operating via a large 15.5-inch vertical screen, supporting natural voice commands. With Apple CarPlay, Android Auto or Amazon Alexa, while the 12-inch driving information display can be adjusted to a variety of display formats as well.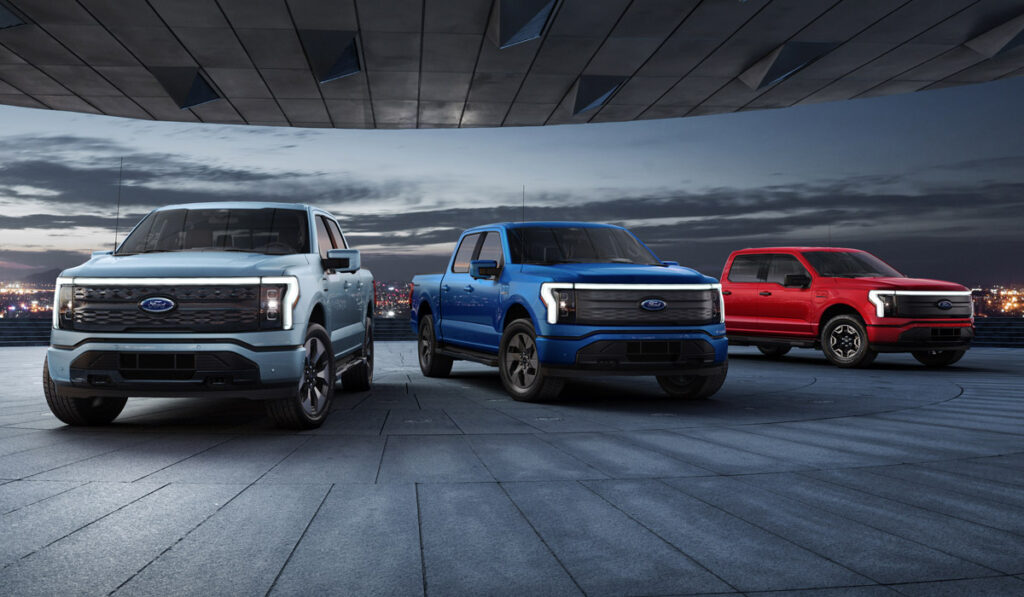 Because the Ford F-150 Lightning does not have the same engine as a conventional combustion car. Thus, there is a large 400 liters of luggage storage space under the hood, enough to carry 3 luggage, plus an electric lock system. And can be fully waterproof in the case of driving in the water There are also two USB power outlets, including a drainage outlet on the bottom in the case of containing food or beverages, etc.