The electric segment, which is growing in popularity every day, has been replenished with a new model from SEAT with a bright youthful design. We are talking about the hatchback 2022 Cupra Born EV, which became a serial continuation of the concept shown at the Geneva Motor Show in 2019.
New 2022 Cupra Born EV
The Car is built on a modular rear-wheel-drive MEB platform and is a redesigned Volkswagen ID.3 – this model is in high demand. The first electric car of the Spanish brand looks more emotional and spectacular. He redesigned the optics, installed new bumpers, a different hood, sporty side skirts and a massive diffuser. Completing the look are 20-inch wheels with an original design.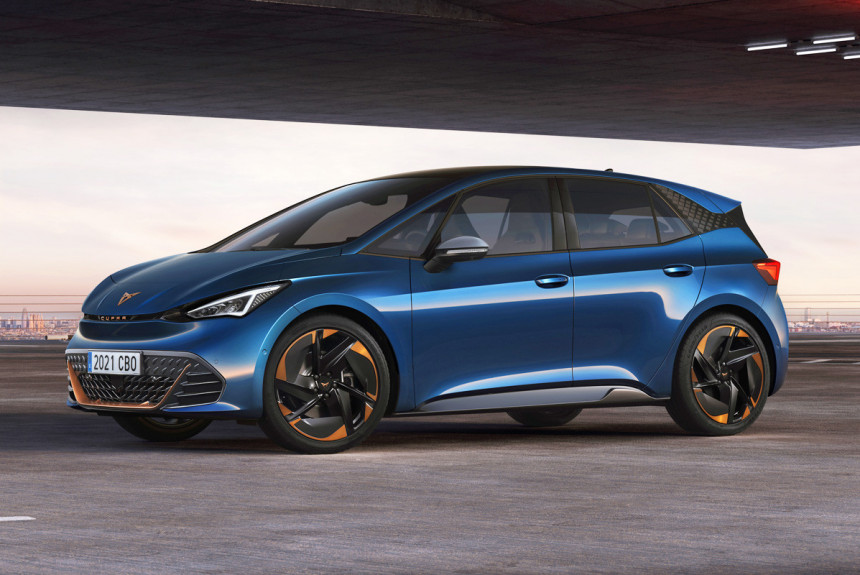 The interior of the 2022 Cupra Born EV looks familiar, but there are a few key differences. They boil down to a new infotainment system with a 12-inch screen (Volkswagen has a 10-inch) and sports front seats. Also, the central tunnel and steering wheel are decorated differently. Recyclable materials are used in the decoration. Bronze accents act as decor.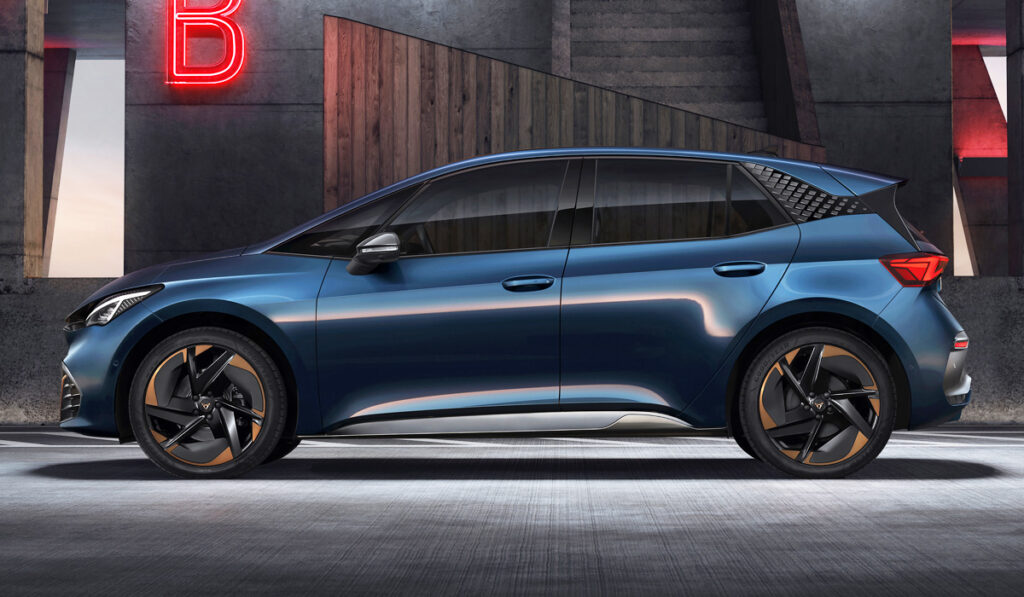 Like the ID.3, the new Born is powered by a 148bhp single-engine powerplant. and 310 Nm of torque. Acceleration from zero to the first "hundred" takes 8.9 s. The 45 kWh battery provides a range of up to 340 km. A 201 hp version will also be offered. and a 58 kWh battery. Such an electric car travels on a single charge up to 420 km and gains a "hundred" in 7.3 seconds.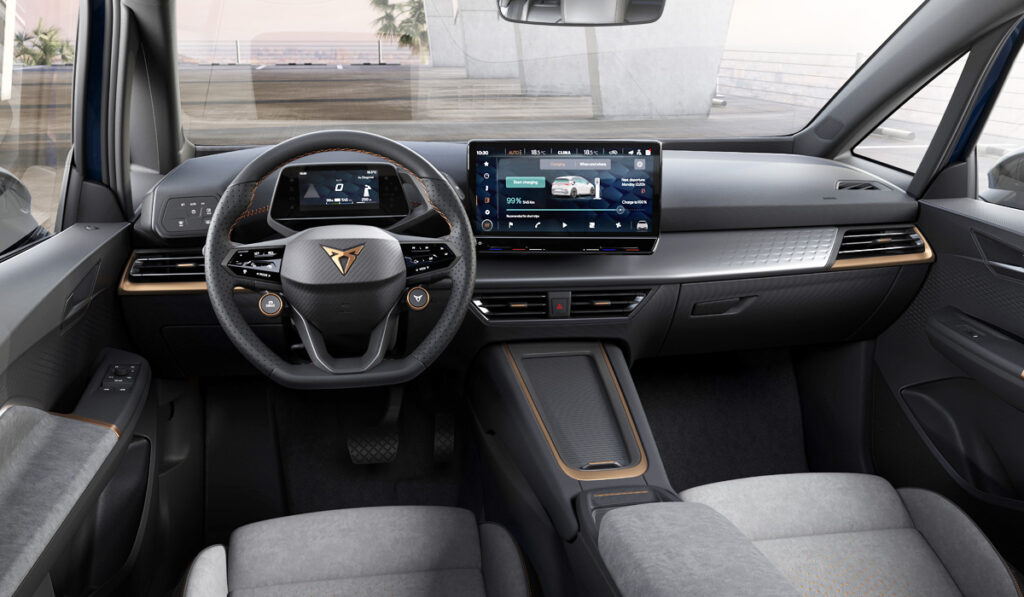 The manufacturer offered an E-Boost package for the Seat Cupra Born electric hatchback, which allows you to raise the engine power to 228 hp. As a result, the acceleration time takes 6.6 s. This option can be equipped with a 77 kWh battery. In this case, the cruising range will increase to 540 km, but the dynamics will become worse. Due to the heavy battery, sprinting to 100 will take 7 seconds. Cupra Born production will start in September 2021. The cost of the electric hatchback will be announced later.