The second-generation VW Tiguan entered the market in 2017. The crossover fell in love with the brand's fans and became the brand's best-selling car in many markets. Since then, the competition in the segment has increased significantly, so the manufacturer has prepared a large-scale update for the 2021 Volkswagen Tiguan allspace.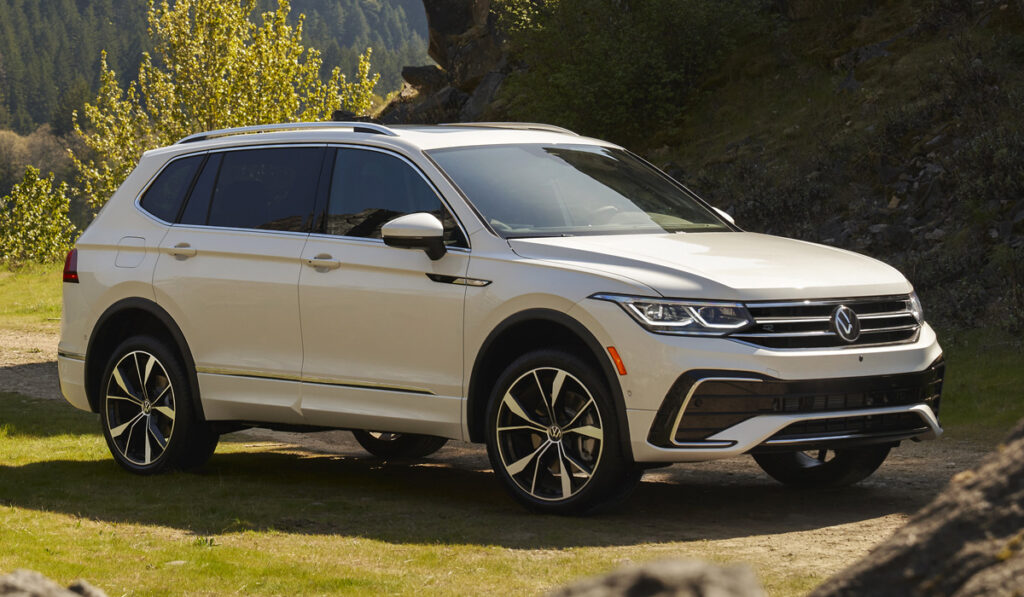 The standard version of the model underwent a planned restyling in 2020, and now the turn has come to the extended 2021 Volkswagen Tiguan Allspace. The updated cross has become 22 mm longer than its predecessor. The gain is due to the redesigned front end. In particular, the new Tiguan received a massive radiator grille with an LED strip and a new logo, upgraded headlights in the Golf 8 style and a bumper with a wide air intake.
The stern has new lights and a more aggressive bumper, complemented by black and chrome accents. Also worth noting are wheels ranging from 17 to 20 inches. The colour palette includes two new shades – Kings Red and Oryx White. A total of eight colours are available to choose from. In addition, buyers will be able to choose one of four finishes: Standart, Life, Elegance and R-Line.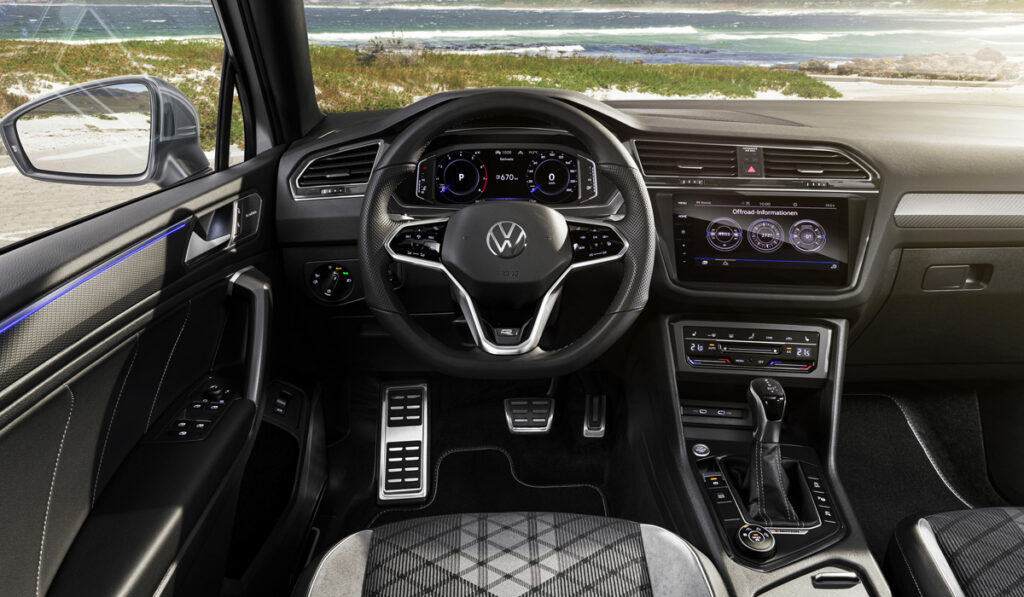 The interior of the Volkswagen Tiguan Allspace has also been redesigned to match the brand's current design language and make it more premium. The equipment included a digital dashboard, a new multimedia system, a different steering wheel, seats with ventilation and heating function. The number of physical buttons is minimized. Even climate control is now controlled using a sensor unit. Surface finishes are made of high-quality materials.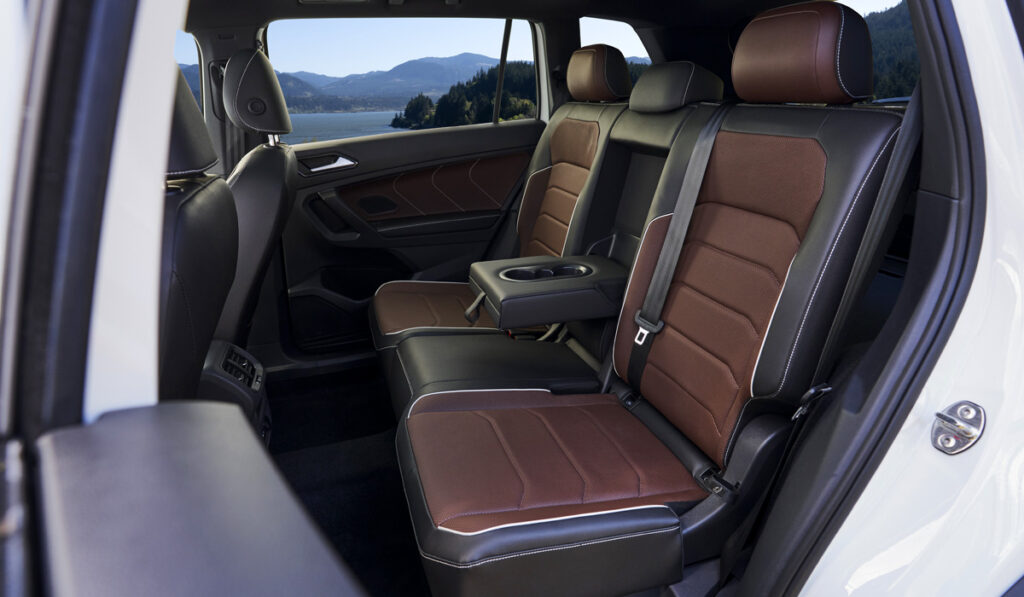 The engine range of the updated Volkswagen Tiguan includes a 2.0-liter four-cylinder engine with 140 or 241 hp, which is combined with a 7-speed DSG gearbox. Also available is a version with a 1.5-liter petrol engine of 147 hp, coupled with a 6-speed "mechanics" or 7-speed "automatic". Expect a high-performance 315 hp R modification in an extended version of the crossover.