2021 Mercedes-Benz CLS facelift is officially unveiled. Adjusted the exterior design – a little fresher and Add even more options.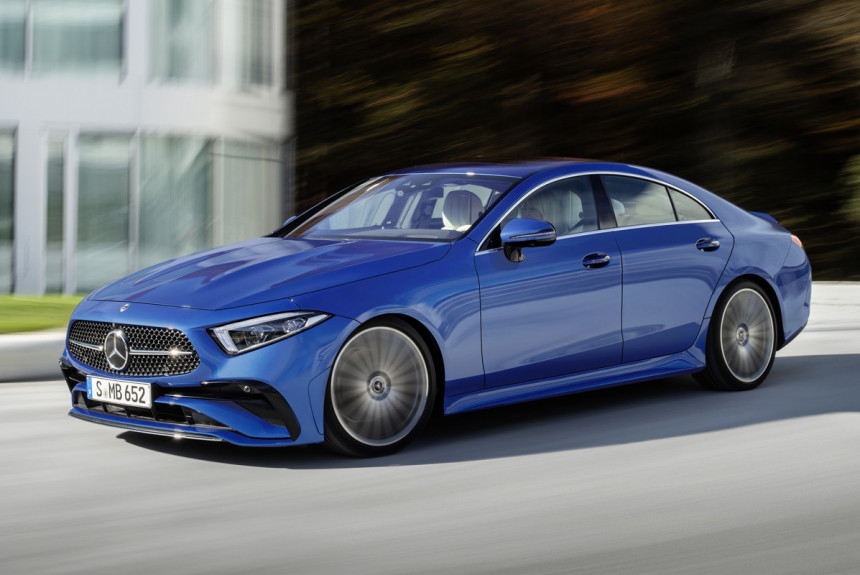 The Mercedes-Benz CLS is considered one of the flagship models of Mercedes- Benz as it has accumulated a cumulative total of more than 4.5 lakh units since the first generation was launched in 2004 by the country of sales. The biggest CLS in 2020 was China, followed by South Korea, the United States and Germany.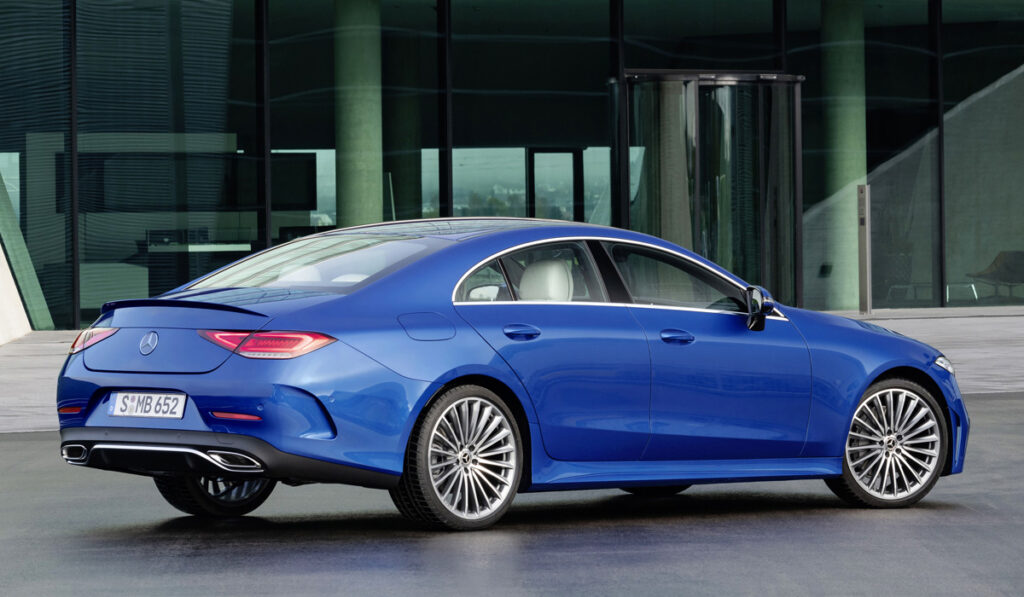 For Mercedes-Benz CLS 2021 a new lift interface. The front bumper design has been revised to look similar to the previously released C-Class W206. With a three-dimensional chrome grille Adorned with a large three-pointed star symbol The Avantgarde styling options are available as standard and AMG Line with a sporty accent, with an AMG design front bumper with Gloss Black accents, chrome front bumper lip, AMG side steps and AMG spoiler on the trunk lid.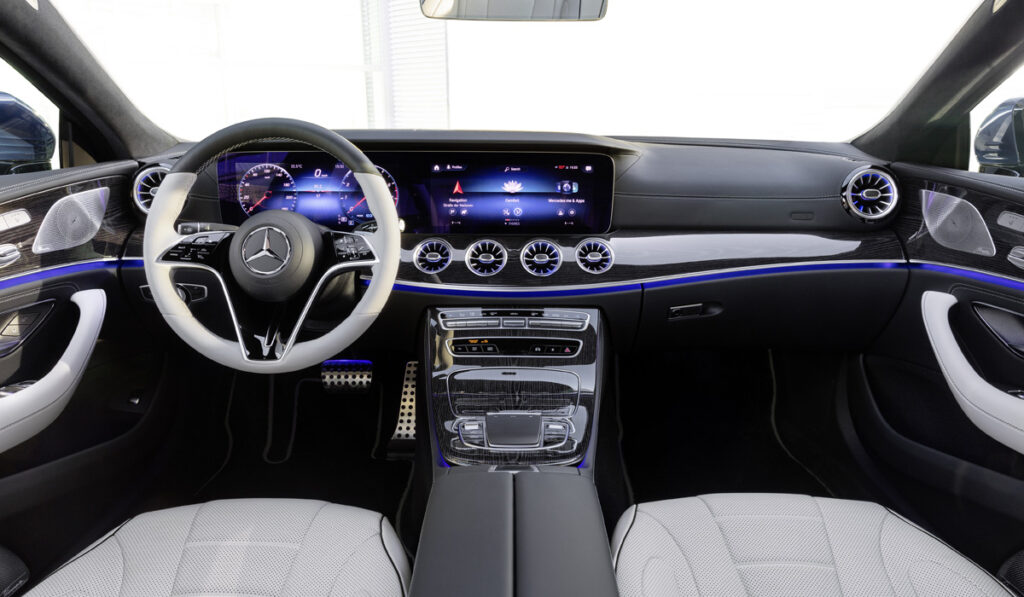 Inside the cabin of The new Mercedes-Benz CLS is equipped with a Nappa leather steering wheel, the current S-Class design, with chrome steering wheel shift knob. Supplemented by a driving assistance system, the Driving Assistant Package includes The front-wheel cruise control, Active Distance Assist DISTRONIC and Active Steering Assist, the steering wheel is equipped with sensors to check if the driver's hands are on the steering wheel while the semi-automatic driving mode is on.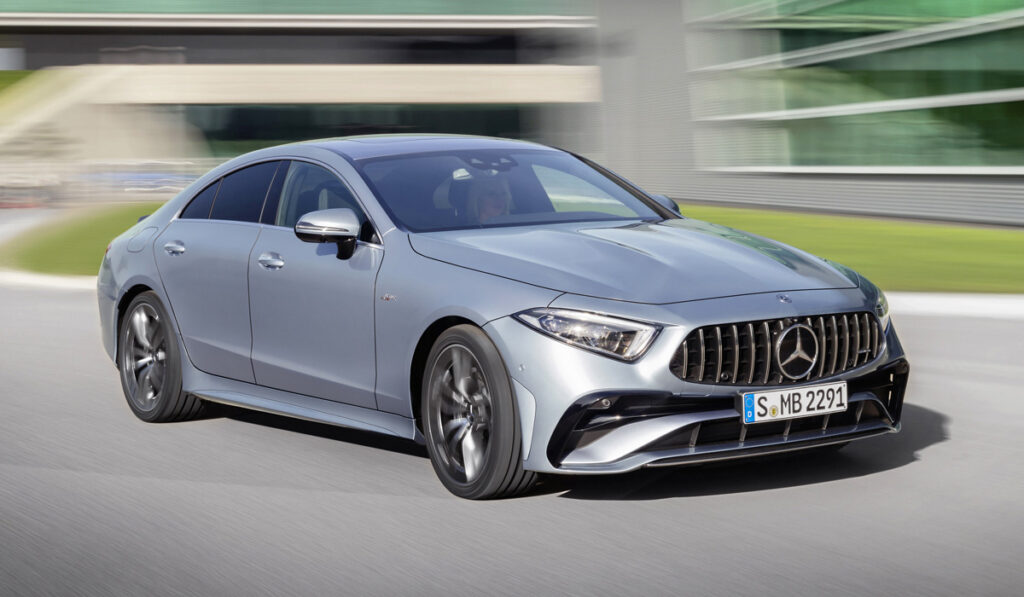 The power is available in the CLS 220 d version, the 1.9-litre diesel engine with a maximum power of 194 horsepower, the CLS 300 d 4MATIC, the 2.0-litre diesel engine, the maximum power of 265 hp and the CLS 400 d 4MATIC, the 6-cylinder 3.0-litre, produces a maximum power of 330 hp while On the side, petrol engines include the CLS 350, a 2.0-litre 4-cylinder engine, a maximum power of 299 hp, and the CLS 450 4MATIC, a 3.0-litre 6-cylinder engine, maximum power of 367 hp.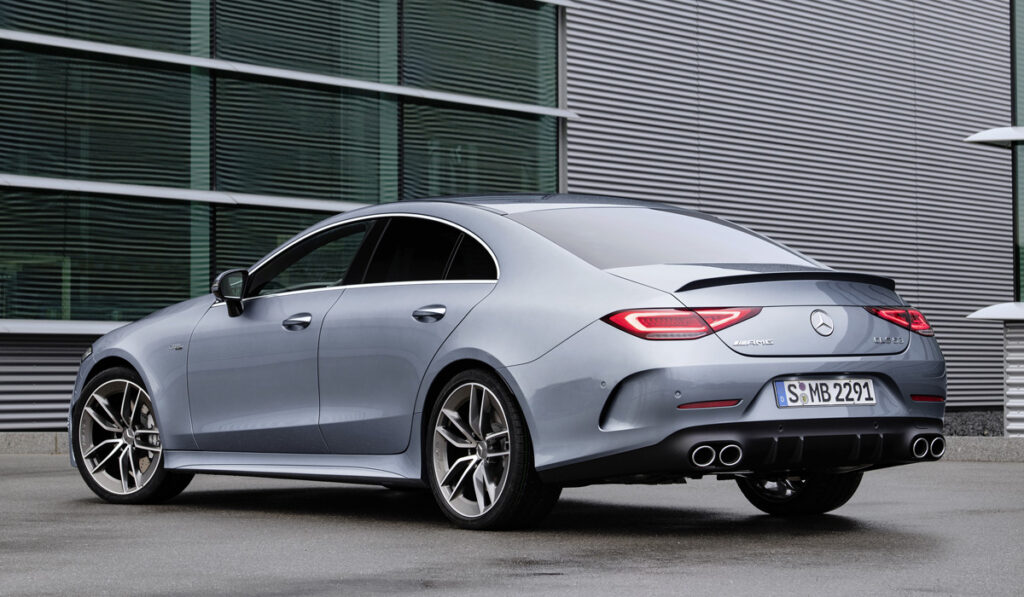 Personally, the Mercedes-AMG CLS 53 4MATIC + has been refurbished as well. The new AMG-designed front bumper is decorated in Gloss Black, a vertical AMG grille, aluminium door window frames or in Gloss Black, with an optional AMG Night Package or AMG Exterior II Carbon Package.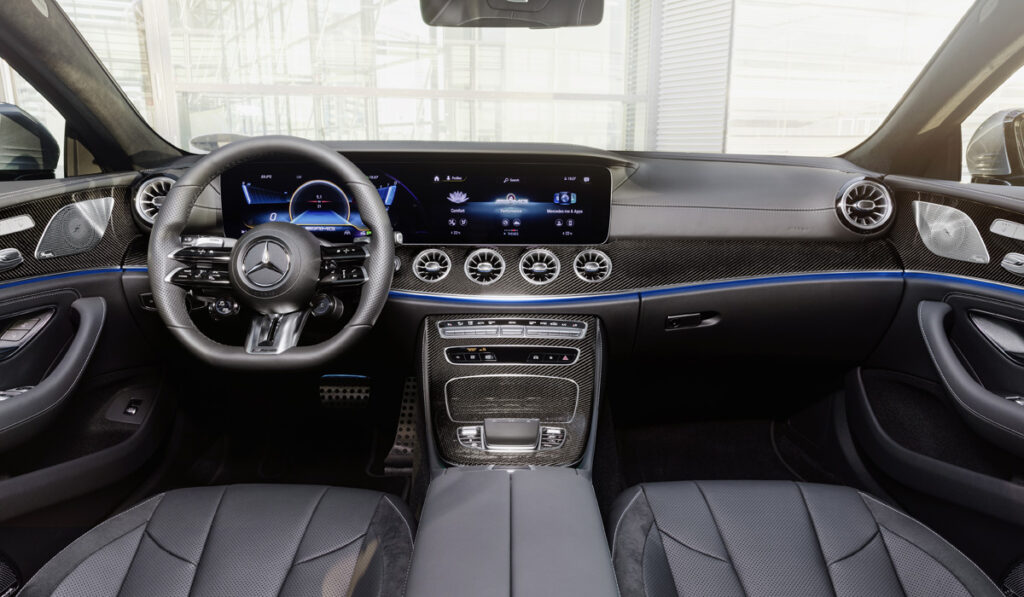 The power of the Mercedes-AMG CLS 53 4MATIC + is equipped with a 3.0-litre six-cylinder mild hybrid engine that produces a maximum output of 435 horsepower (hp) and a maximum torque of 520 Nm with an Integrated Starter-Generator. Increased maximum power up to 22 horsepower, maximum torque 250 Newton – meters, transmission with AMG SPEEDSHIFT TCT 9G transmission and 4MATIC + all-wheel-drive system can accelerate from 0-100 km/bit. In 4.5 seconds.