The revived Hummer will not only be a pickup truck. From the very beginning, a traditional SUV with a five-door body was planned in the range, but its premiere took place only now. By and large, these are two varieties of the same electric vehicle: both versions have wheels spaced at the corners of the body, rectangular wheel arches, exposed towing eyes and an almost vertical windshield. And they differ only in the rear half of the body.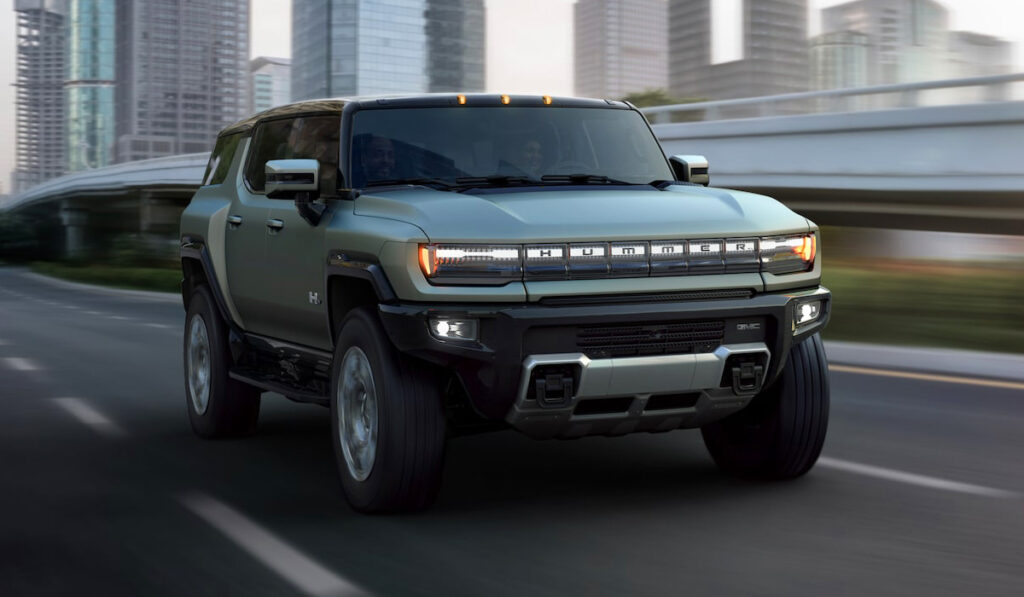 The machines are based on the GM BT1 carrying platform with a "flat" design. Up to the rear fenders, the electric tracks are completely unified, the rear of the EV SUV is original, it forms a station wagon body. A full-size spare wheel is suspended from the tailgate. In general, the style of the car has something in common with the famous Hummer H2, produced in 2002-2009.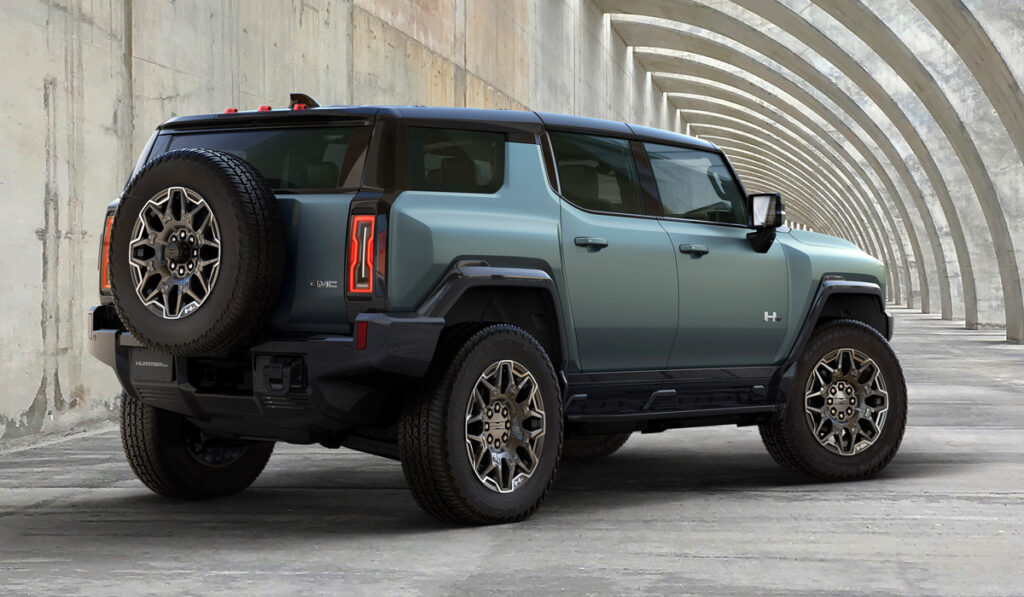 The interior of the new SUV is designed for five adults. The interior decoration does not differ from the original pickup, here is the angular architecture of the front panel and two large screens: 12.3-inch is the instrument cluster, 13.4-inch is the display of the media system. The basic equipment includes the Super Cruise semi-auto pilot system.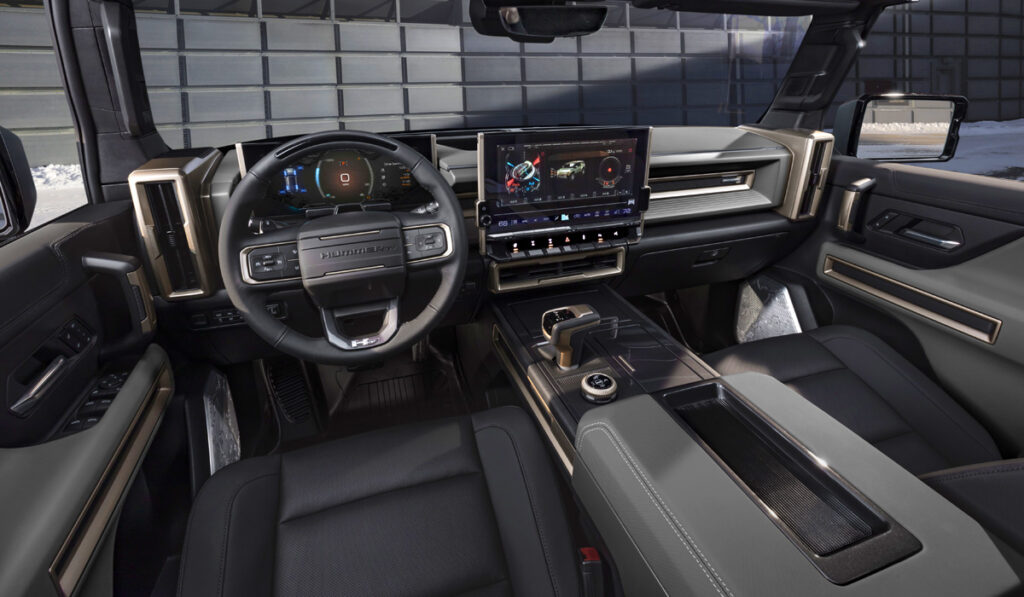 The power plant of the Hummer EV SUV includes three electric motors – one in front, two in the rear, full-time four-wheel drive, total power – 610 Nm (830 hp), peak torque – 15 592 Nm. The motors are powered by an 800-volt Ultium battery. However, in the basic configuration, the battery voltage is 400 volts. The basic EV SUV has a range of 400 km per charge and about 500 km for the expensive version.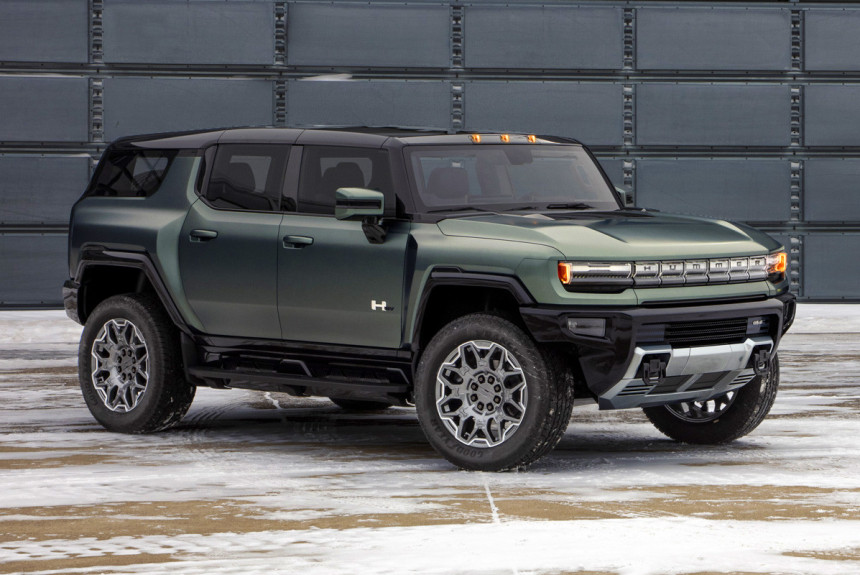 The "crab mode" is also preserved – when activated, all wheels are directed in one direction, which allows the car to move diagonally.
Sales of the Hummer EV SUV in North America will start in 2023 at a price of $ 90,000, and a cheaper twin-engine version with a price of $ 80,000 will be released in 2024. The possibility of the model appearing in other markets has not been specified.