Kia has released the specifications for its new EV6 electric vehicle, which it unveiled in mid-March. Recall that this car with a five-door body is built on the new modular platform Hyundai-Kia E-GMP, which is also based on the Hyundai Ioniq 5.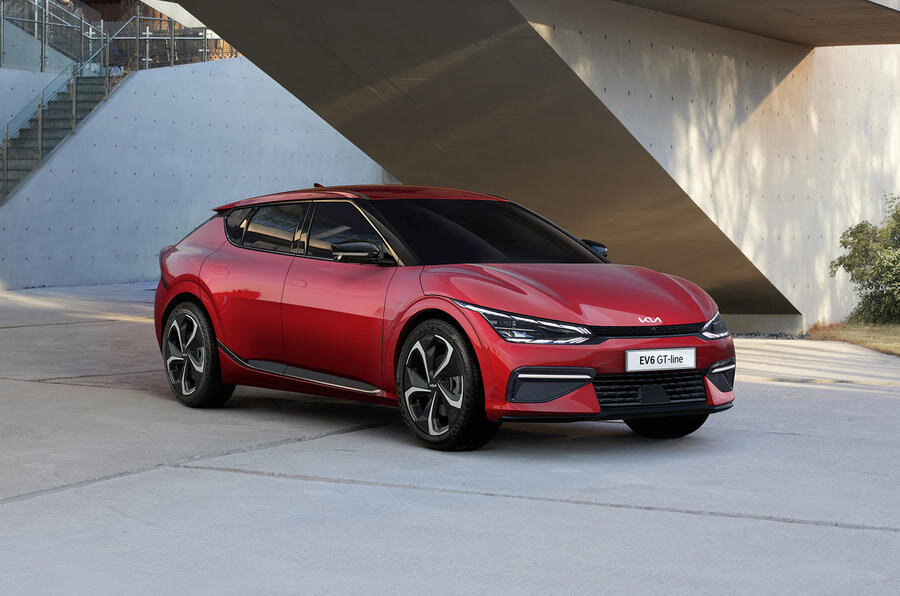 So, the length, width and height of the new Kia are 4680, 1880 and 1550 mm, respectively, the wheelbase is 2900 mm. That is, according to the EV6 class, it belongs to the category of mid-size cars. The volume of the main trunk is 520 litres, and with the rear seats folded down – 1300 litres. The front rack can additionally hold from 20 to 52 litres, depending on the modification.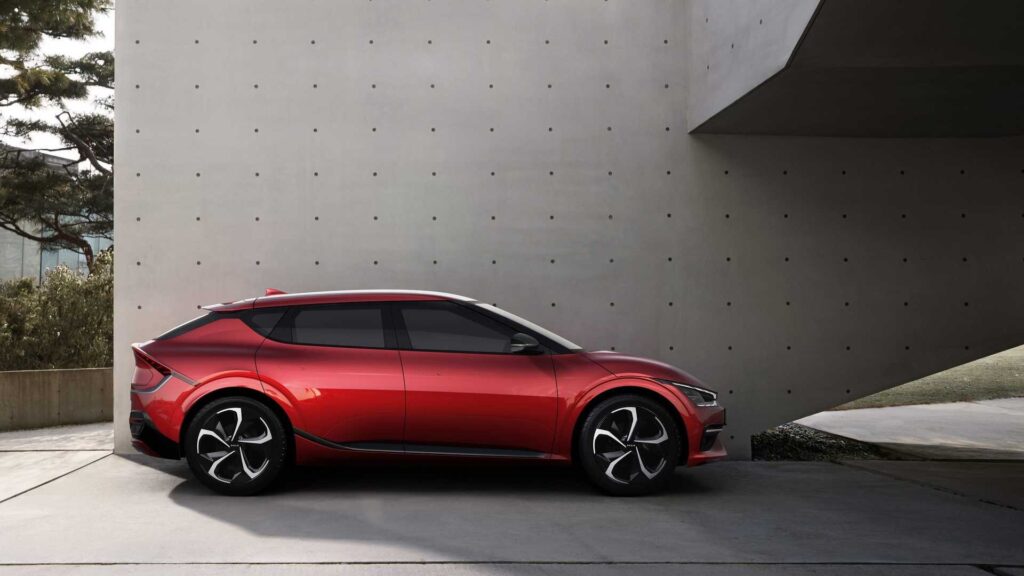 EV6 will be offered in three versions. The base one has one electric motor and a drive to the rear axle, the power is 225 hp, the torque is 350 Nm. The all-wheel drive is equipped with two motors (one per axle) with a total output of 321 hp. and a moment of 605 Nm. The top performance GT also has two motors and a four-wheel drive, but the performance is increased to 585 hp. and 740 Nm. The EV6 GT can accelerate from zero to 100 km / h in just 3.5 seconds (on par with the Porsche Taycan 4S), with a top speed of 260 km / h.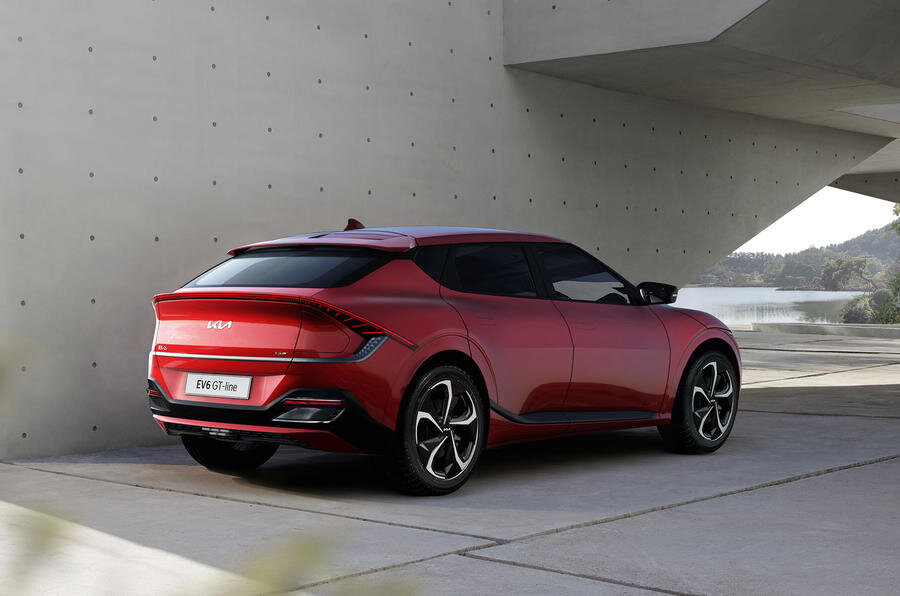 The machine is equipped with a kind of innovative cooling system pump, which guarantees that at an ambient temperature of -7 degrees, the battery retains up to 80% of its potential.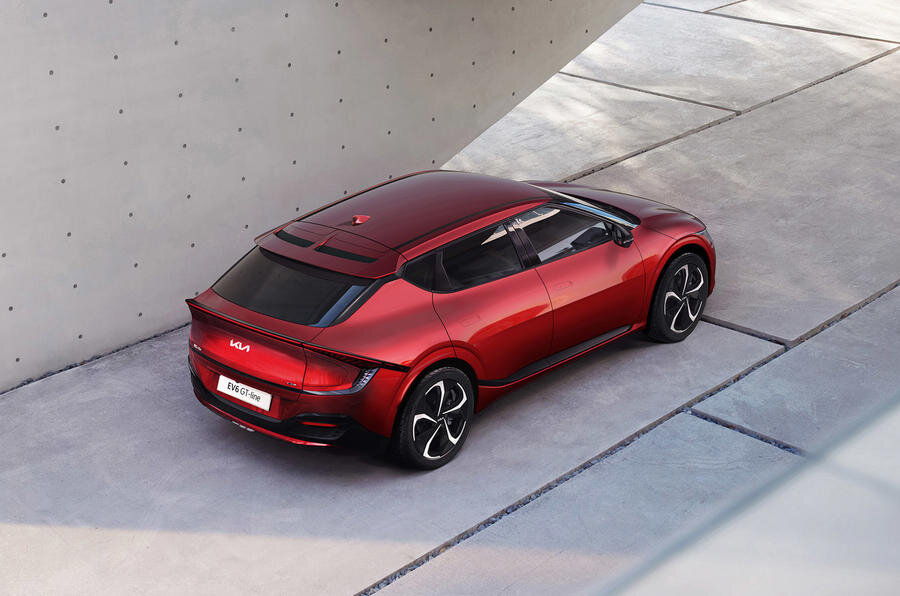 The power reserve per charge of the Kia EV6 ranges from 400 to 500 km and depends on the modification.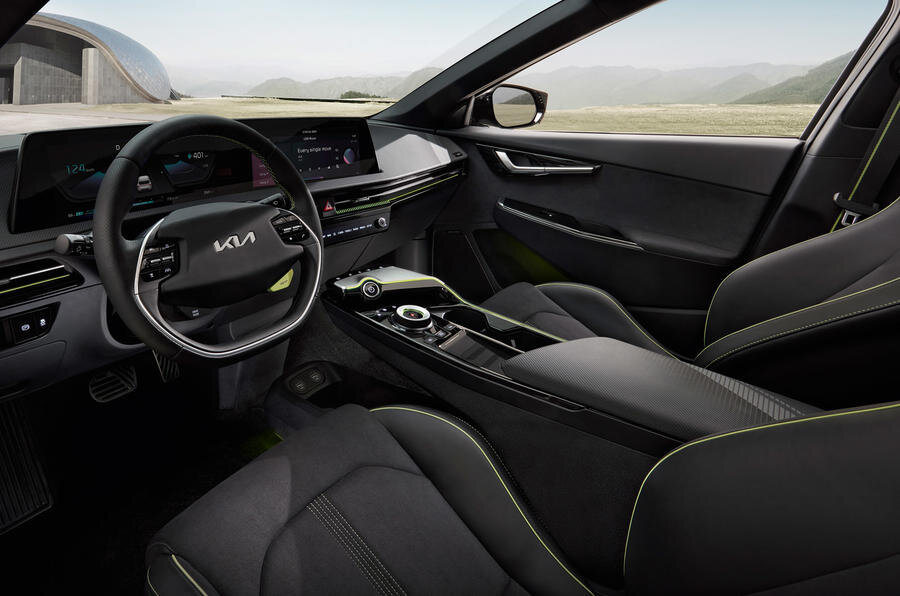 The Kia EV6 will go on sale in the European Union at the end of 2021 and in North America in 2022. The company plans to sell up to 100,000 of these electric vehicles worldwide. In Russia, the model may also appear, but not earlier than 2022-2023.