Genesis officially unveils the Genesis X Concept in Gran Turismo format.
Viewed from the front, the X Concept appears very wide and very squat. This effect is created by the low-cut bonnet line, the stretched front grille Crest and two narrow stripes instead of the traditional headlights. The Two Lines design element is actively used by Genesis in both the exterior and interior of the vehicle.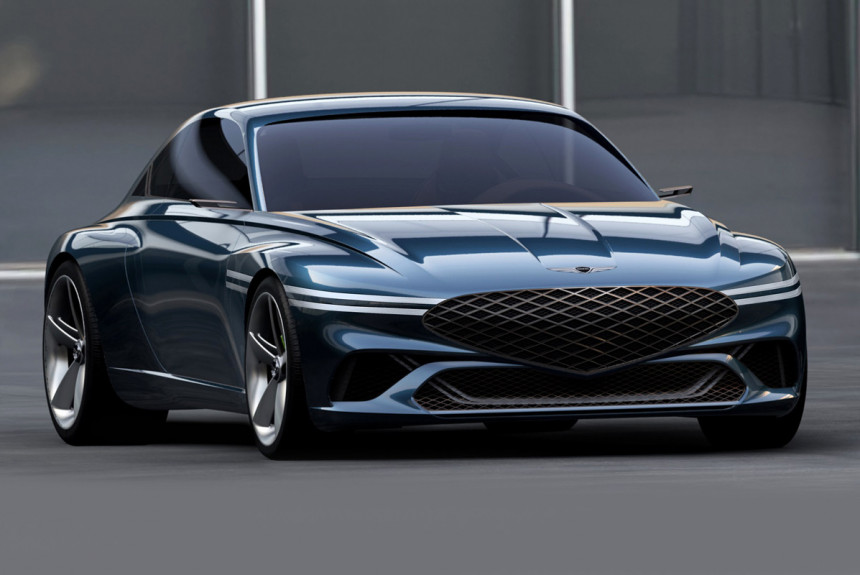 On the side, the X Concept unexpectedly has classic proportions with a long hood and a rather short rear end, and the theme of two stripes acting as optics is immediately played up. The sporty character of the concept car is emphasized by the twin-layer five-spoke turbocharged alloy wheels. Also noteworthy are the large brake callipers, painted in a bright lime colour – yes, that's such a surprise.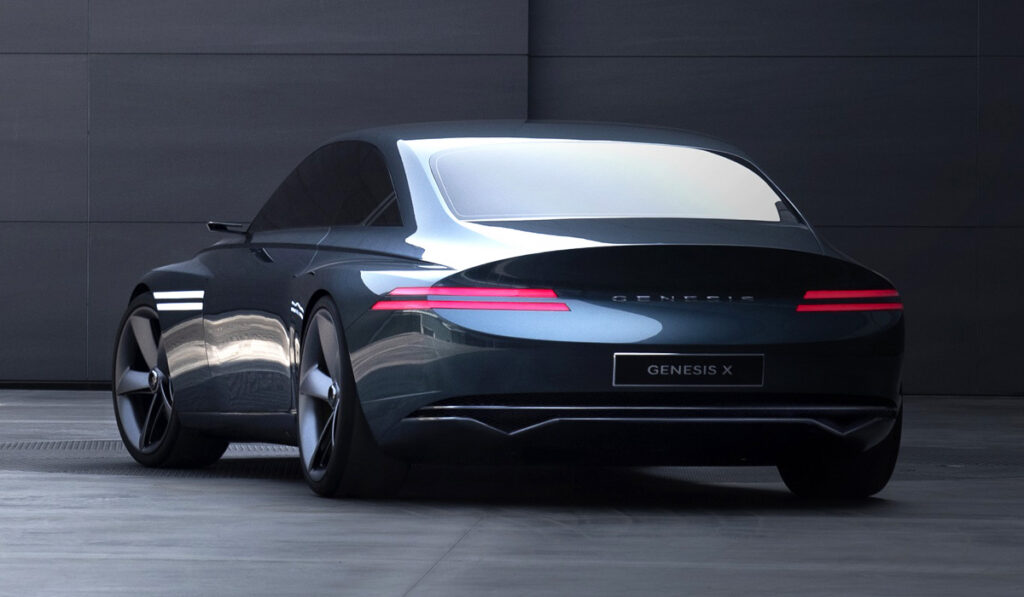 The concept car looks interesting from the back: there are taillights continuing the Two Lines theme, and voluminous rear fenders, and an arched trunk lid. And look at the triangles in which the exhaust pipes could well be hidden – if the X Concept had an internal combustion engine. All in all, the Lençóis Blue X Concept looks great.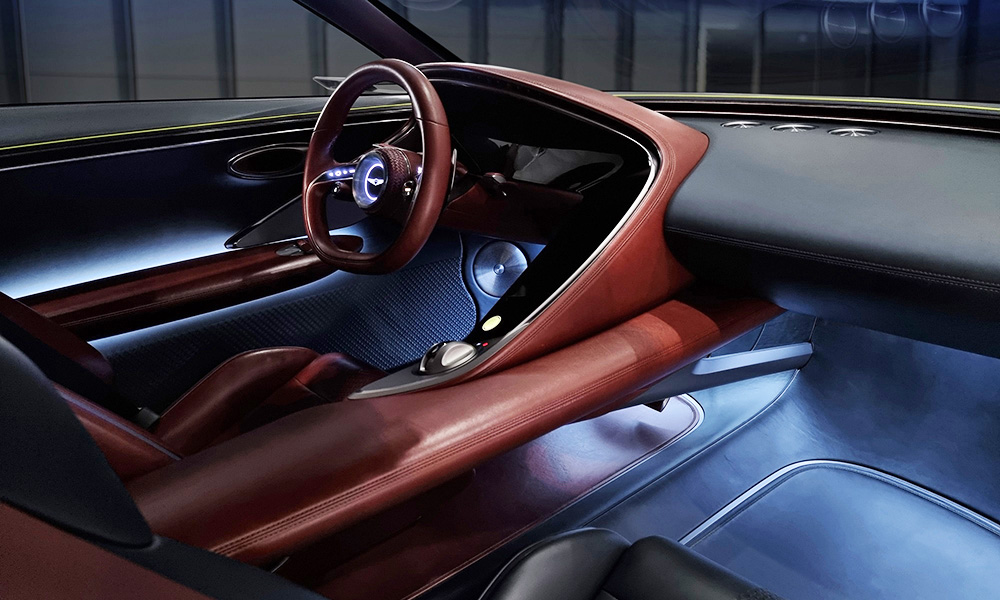 The luxurious interior (by the way, made of recycled materials) is completely devoid of physical keys – everything is left to the mercy of touchscreens and touchpads. Perhaps the only switch is the Crystal Sphere electronic gear lever. The company also notes that the X Concept is equipped with bucket seats, open metal frames and four-point seat belts.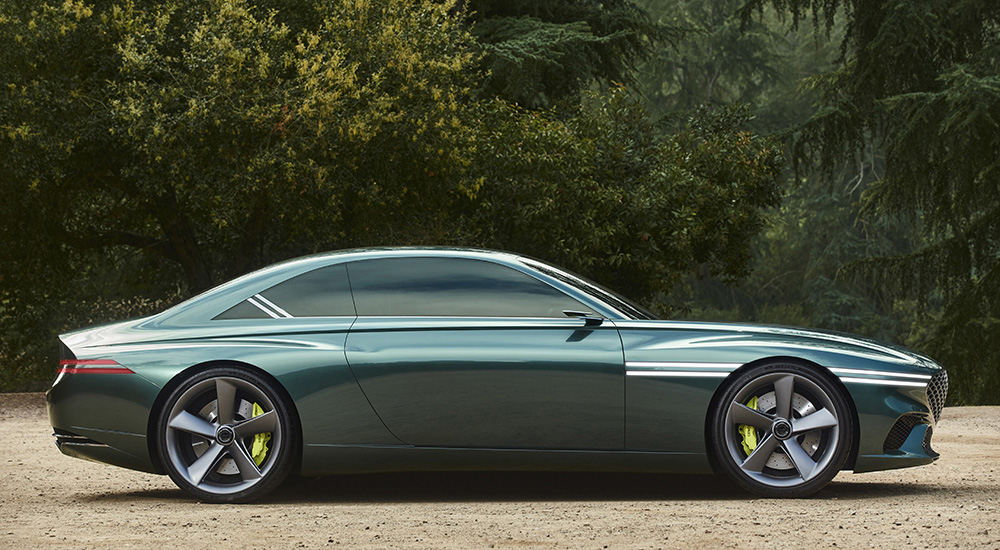 To bring the Genesis X concept to the world, Genesis opened a virtual showroom, offering visitors a variety of interactive experiences, including a 360-degree view of the interior and exterior. Study. After all, over time, the X Concept will surely be reborn into a production coupe.