Hyundai has completely declassified the Staria minivan, which has received an unusual design in the style of spaceships, as well as a very roomy interior, which provides for many configurations.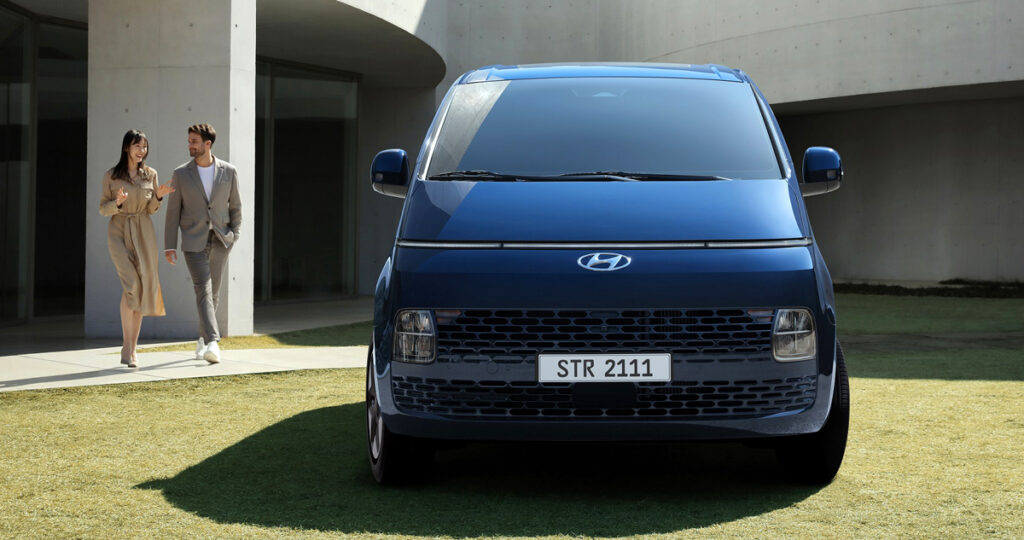 The new Hyundai Staria 2021 will be marketed in place of the currently available H-1. Which is more than 10 years in the market, this time Hyundai has a full facelift to focus on modern With additional functions Missing in the present look In the world market, there will be a choice of 2 to 11 seats for commercial use to luxury vans.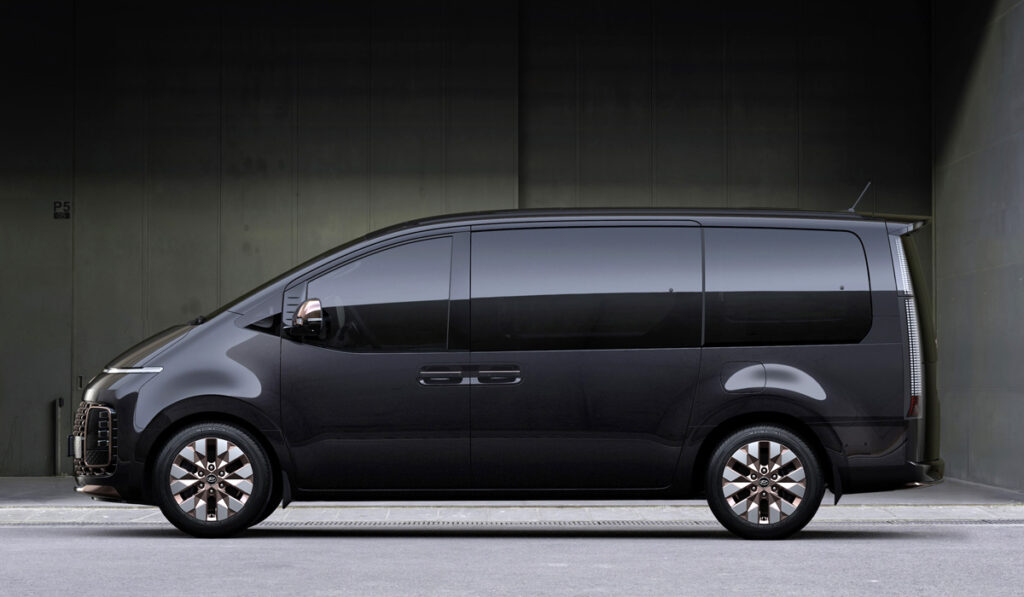 The exterior design of the new Hyundai Staria / H-1 has been identified as having spacecraft-like lines. Outstanding with LED daytime lighting that runs across the width of the front of the car. While the headlights have been moved to install in the bumper to blend in with the grille. Along with the Parametric Design vertical taillights similar to the IONIQ 5 electric train.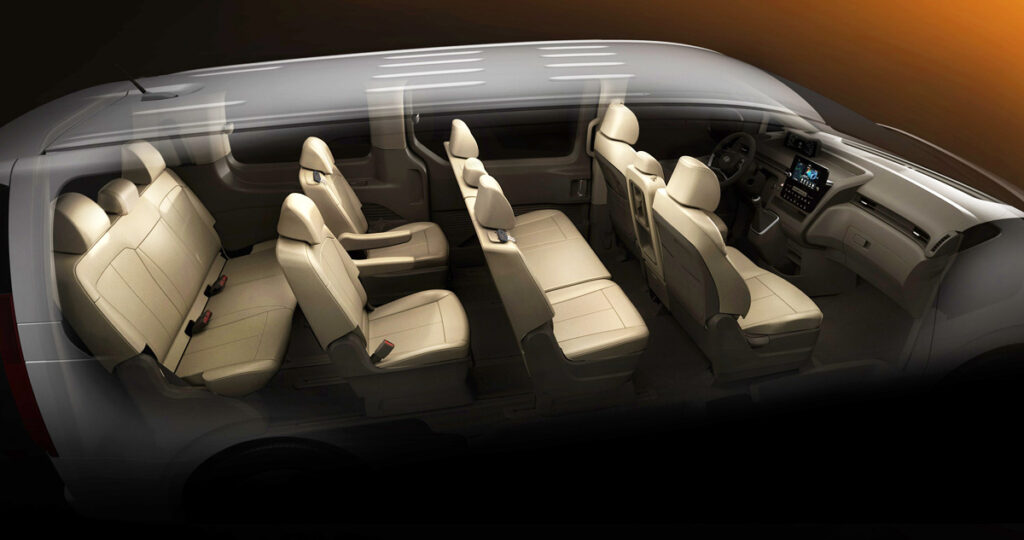 Inside the cabin is equipped with a 10.25-inch driving information display with a 12.3-inch touch infotainment screen, a wide-angle interior camera, speakers and a microphone to aid conversations between passengers. Front-rear, gear position selector instead of the normal gear lever, interior lighting for the cab with 64 colors and premium audio from Bose, etc.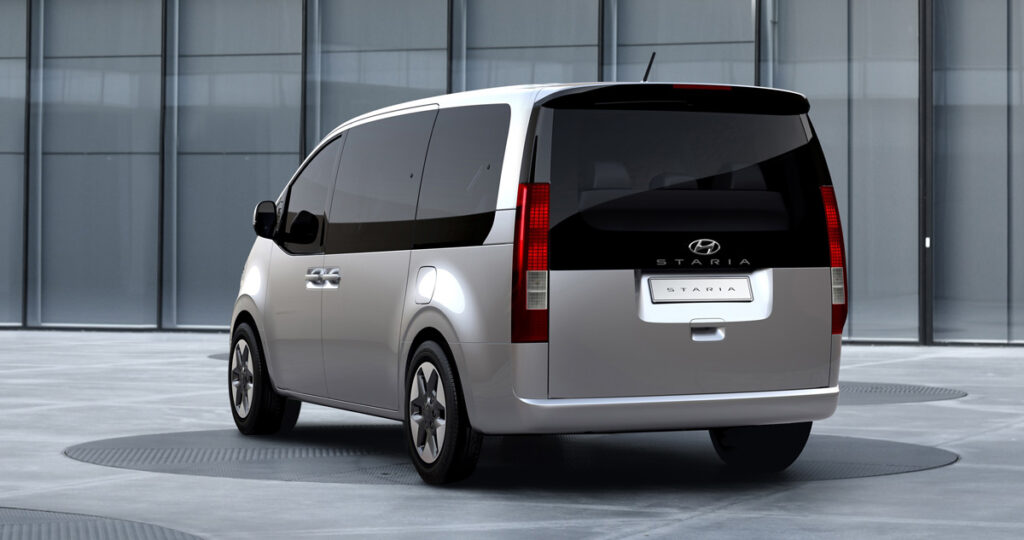 The Premium 7 seats feature a second row of Premium Relaxation Seats with a one-touch electric recline, while the Premium 9 seats are equipped with a separate Captain Seat. It can be rotated 180 degrees for the convenience of entering the third row or turning it into a mobile conference room, etc.
The new Hyundai Staria / H-1 is fitted with a driver assistance system similar to that of Hyundai's passenger cars. Automatic Brake Assist, Forward Collision-Avoidance Assist (FCA), Blind-Spot Collision-Avoidance Assist (BCA), Wireless Seat Belt Reminder (WM-SBR), A vehicle warning system that passes while opening the Safe Exit Assist (SEA) door and a warning system for passengers who have not yet come off the vehicle, Rear Occupant Alert (ROA), etc.
The length, width and height of the new items are 5255, 1995 and 1990 mm, respectively, the wheelbase is 3275 mm. The interior height of the cabin is 1379 mm, higher than that of most competitors.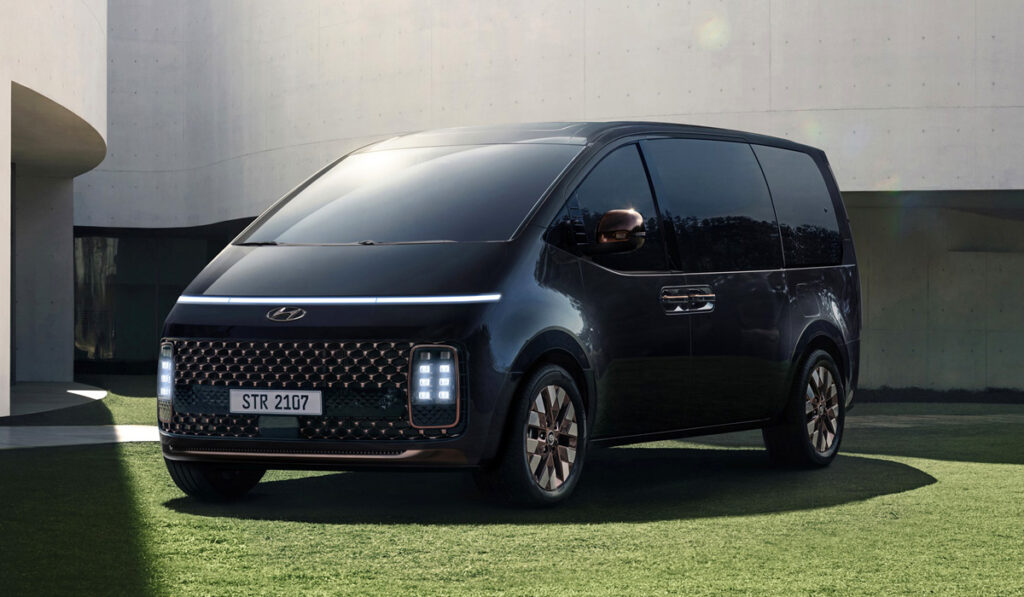 The range of engines includes two units – a 2.2-litre turbo diesel engine with a capacity of 177 hp, as well as a 240-horsepower 3.5-litre V6, which consumes both gasoline and liquefied petroleum gas (propane-butane). The diesel can be aggregated with a 6-speed manual gearbox or an 8-range "automatic", the V6 is combined only with an "automatic". For cars with automatic transmission, you can order a four-wheel drive with a rear axle coupling.
The Hyundai Staria / H-1 2021 is expected to begin rolling out in South Korea from mid-2021.