The new eleventh generation 2022 honda Civic sedan is on its way: the production car premiere is scheduled for April 28th. In the meantime, Honda decided to stir up the interest of the audience and published a single image of a commercial sedan. In general, the serial Civic repeats the prototype has shown back in November, but the shape of the "beak" above the radiator grille has been slightly changed (it has become less sharp), and foglights have appeared in the side sections of the bumper.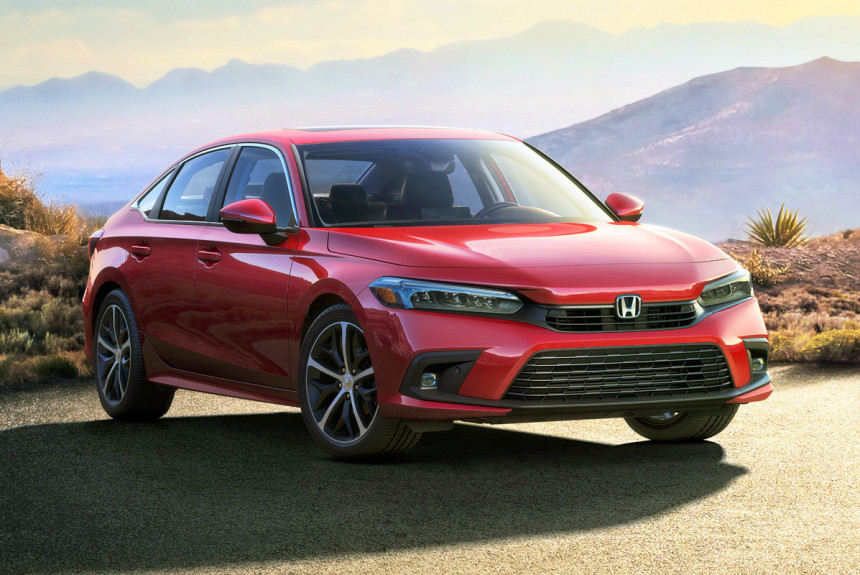 Civic has become more "adult", the creators have given the new 2022 Honda civic sedan more classic proportions. Horizontal lighting is designed to make the car visually wider, and a flat hood and a straight sill line add solidity. Attempts to make a "one-piece" silhouette have also been abandoned: the engine compartment and trunk are more pronounced. The side mirrors are now mounted on legs.
We will be able to see the interior and find out the technical details only in two weeks. Although it is already clear that the platform will remain the same. Is that the track will become wider, and in addition there will be new security systems. But at Civic, a change in the geography of production is coming.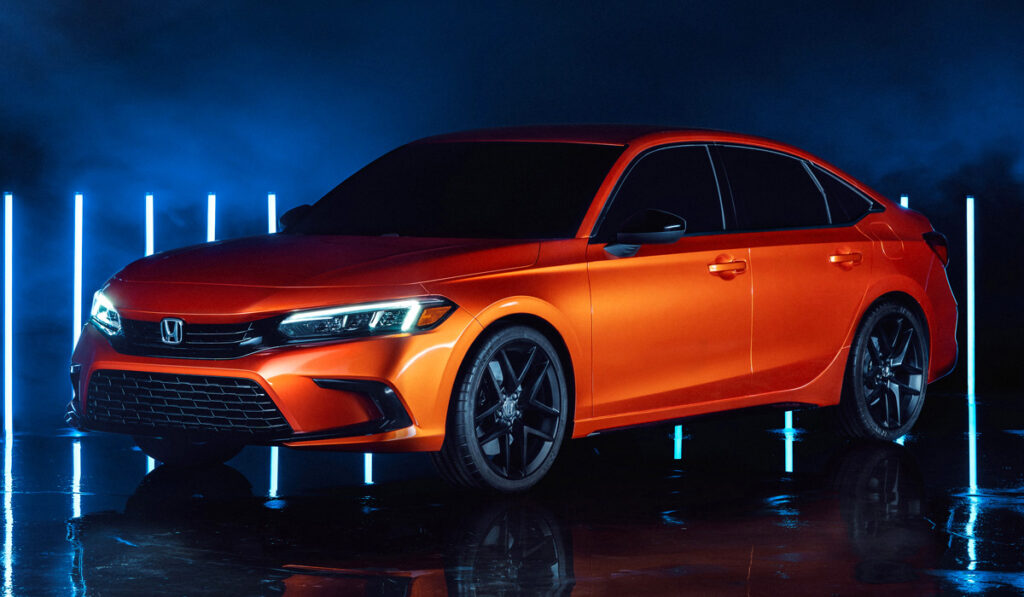 Sedans will begin to be produced in Canada, at a plant in the city of Alliston (four doors of the outgoing generation are also being made there). A few months later, the hatchback will see the light of day, but this version will no longer be released in England, as it is now, but in the United States (Indiana). For the first time, the five-door Civic will acquire an American residence permit, because, with the cessation of production of the current model, Honda will close its British plant and will sell only imported cars in Europe, among which the Civic will no longer be. The assembly of Civics in Turkey will also stop soon.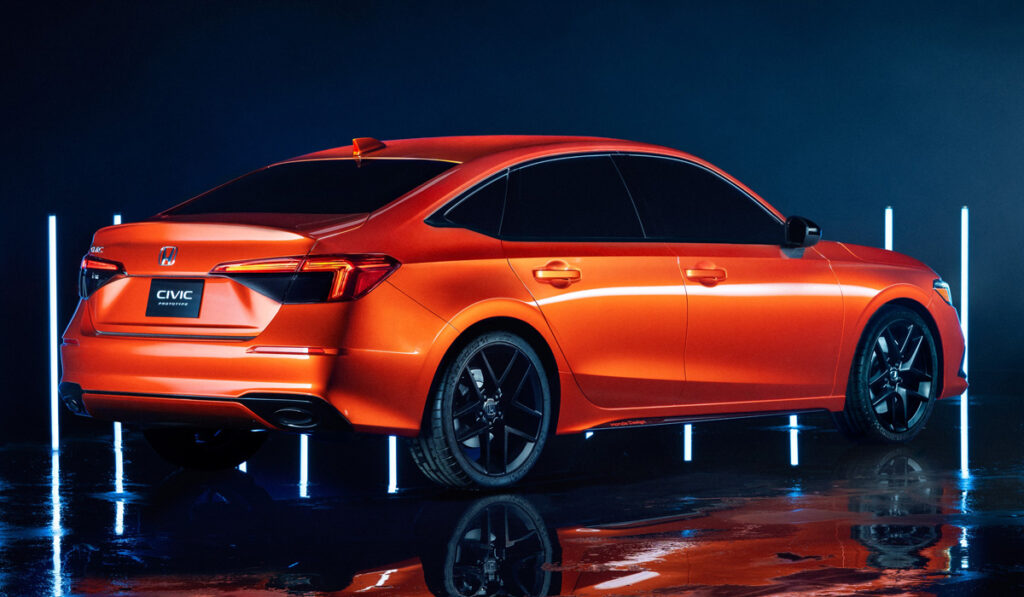 The serial eleventh generation sedan will hit the American market in the summer. It will be followed by a five-door hatchback, a heated version of the Civic Si (for a sedan) and a hot hatchback Civic Type R, which is likely to become a hybrid. But the version with a coupe body in the new range will no longer be: the company abandoned it due to low demand.