Toyota bZ4X is an all-wheel-drive electric crossover developed in collaboration with Subaru. Serial production of the model is planned to begin in mid-2022 in Japan and China.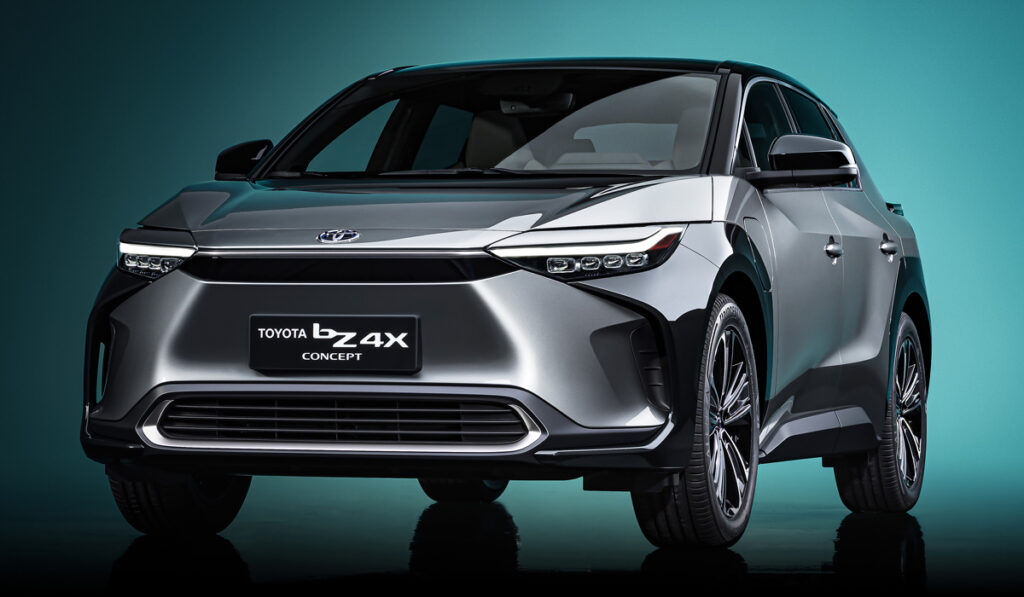 the new Toyota 2022 bZ4X crossover received a closed "grille" traditional for electric vehicles and vertical air intakes on the sides of it. Each headlight is equipped with four LED elements and a DRL strip at the top. Notice how much the Toyota RAV4 has influenced the silhouette and overall styling of the electric car.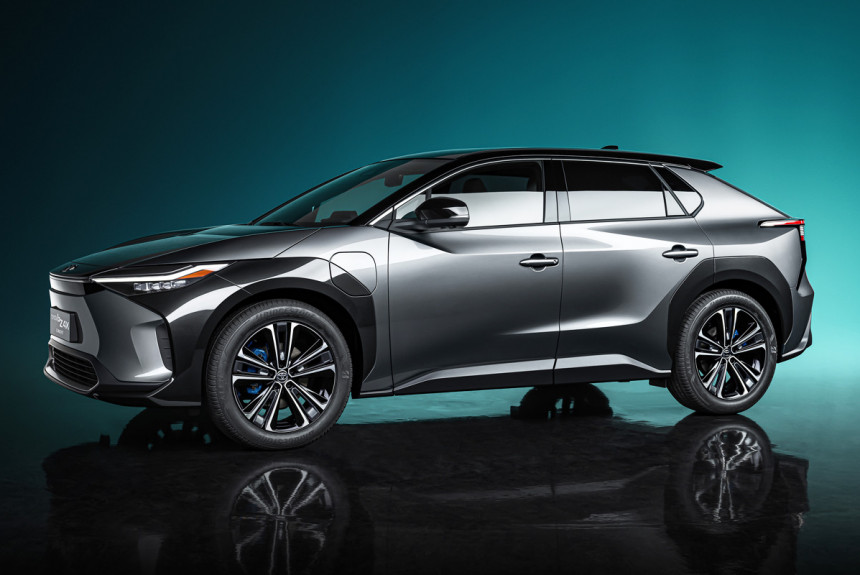 The crossover has a long hood and a heavily sloped windshield. A sculptural stamping runs through the entire sidewall, ending at the rear fenders. The aft lights with horizontal LEDs are connected in one piece by a red luminous strip running under a small spoiler on the edge of the tailgate.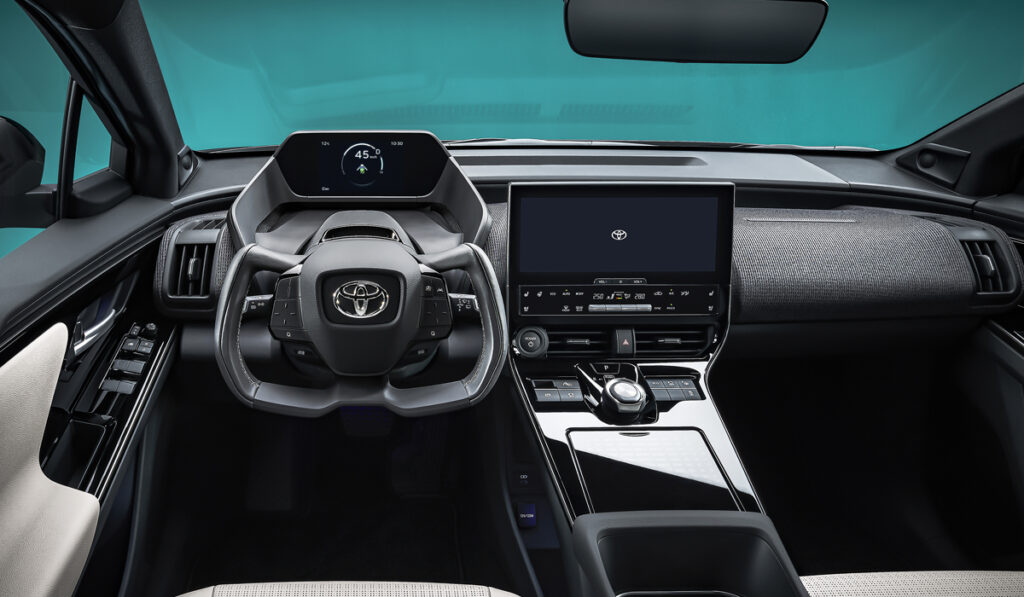 Inside the 2022 Toyota bZ4X is a digital instrument panel and a large display of the multimedia system. Under it are the climate control buttons. The centre console has a "washer" for switching driving modes, buttons for auxiliary systems and a touch panel for controlling the infotainment complex.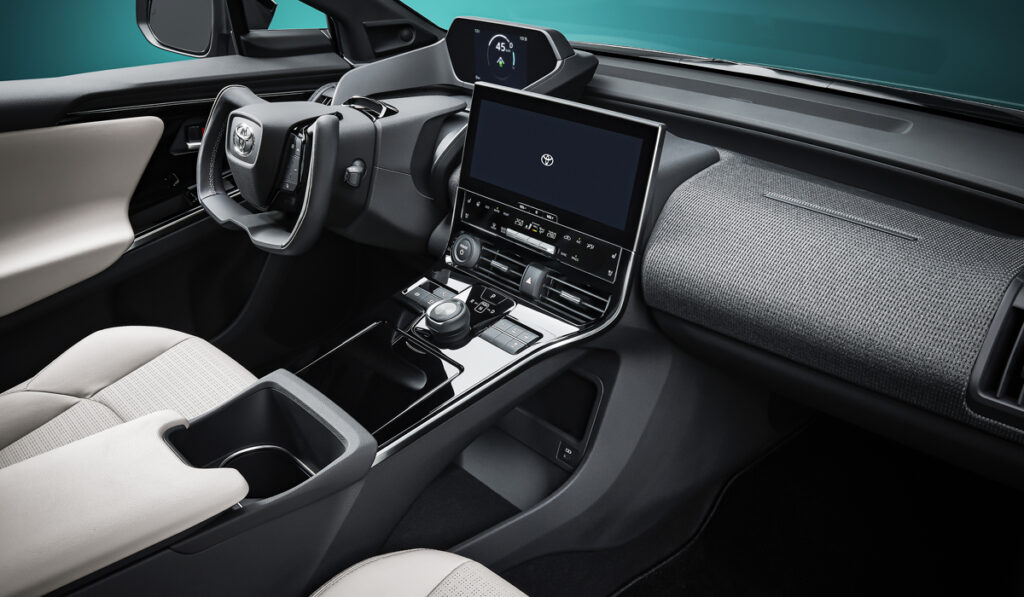 It is known that the model is based on the e-TNGA platform, designed specifically for electric vehicles. Toyota did not provide any technical information about the crossover.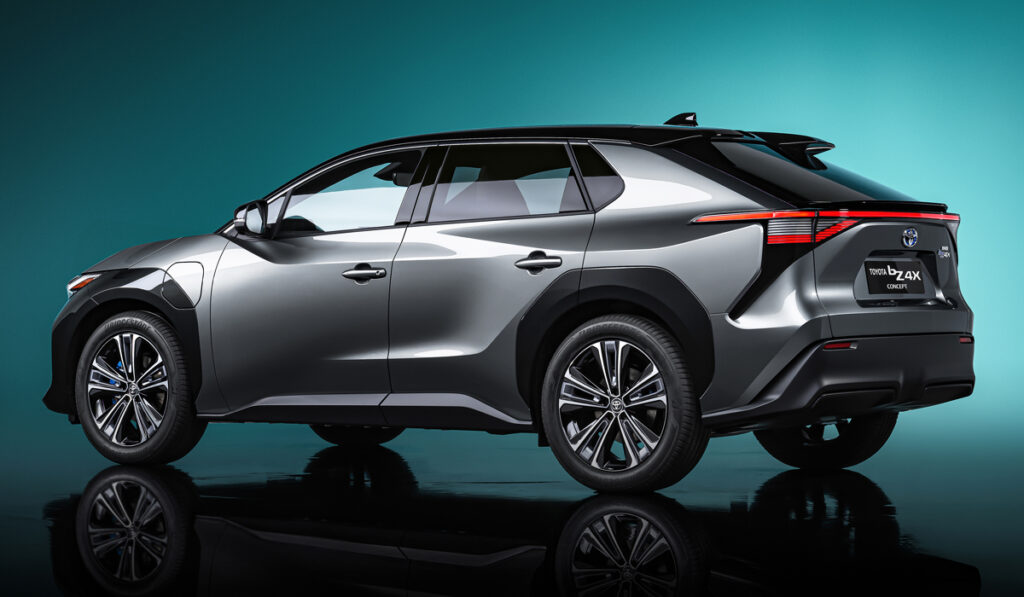 According to the company, a whole family of electric vehicles will enter the market under the bZ index. Applications have already been filed for trademarks from bZ1X to bZ5X. The letter X denotes a four-wheel drive. According to the company's plan, Toyota will have 15 electric vehicles by 2025, of which 7 are in the bZ family.