The highly anticipated V8-powered version of the new 2021 Land Rover Defender brings "a new level of driver appeal" to the reborn SUV along with a number of lineup updates.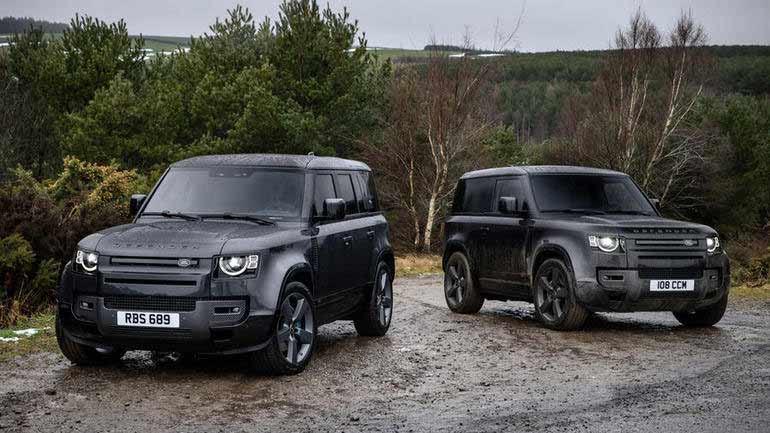 The 5.0-litre supercharged AJ V8 engine – familiar from charged models including the Range Rover Sport and Jaguar F-Type, now produced by JLR – delivers 525bhp and 625 Nm, which makes it the most powerful. It is also the fastest, accelerating to 100 km / h in just 5.2 seconds and reaching a top speed of 240 km / h in a three-door, short-wheelbase variant.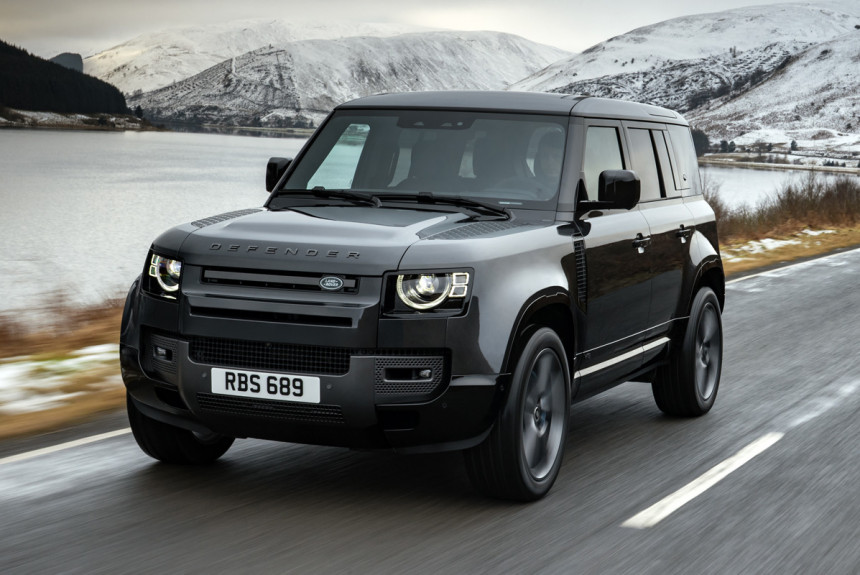 Priced from £ 98,505 for the 90 version and £ 101,150 for the larger five-door 110 model, the new addition to the lineup is visually distinguished by its twin exhaust, grey 22-inch alloy discs and blue front brake callipers, as well as customization, as the intake and exhaust systems should help differentiate the V8 from its quieter four- and six-cylinder rivals.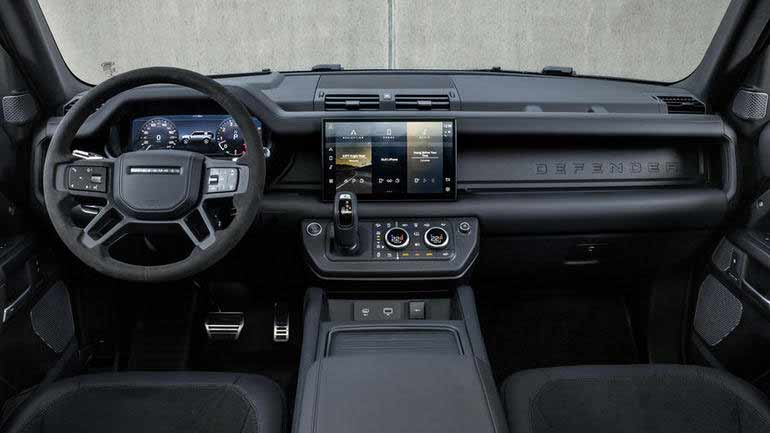 Inside, there are also hints of "charged" characteristics of the car: the standard leather steering wheel has been replaced with an Alcantara-covered steering wheel, and the paddle shifters have a unique chrome finish.
A contrasting black roof is available for vehicles in mostly grey or white shades, while a special Carpathian Edition gets a contrasting bonnet and tailgate, as well as a matte-effect body finish that protects against scratches and chips.
As previously anticipated, when the Defender V8 prototypes drove aggressively on the Nürburgring, Land Rover also focused on the SUV's handling, making many chassis modifications to provide "unrivalled agility and driver appeal." In addition to the off-road modes offered by the standard Terrain Response Defender, the V8 gets a new Dynamic setting that accelerates throttle response and boosts the continuously variable dampers for a more playful dynamic character.
The V8 also features stiffer suspension bushings and thicker anti-roll bars for better cornering agility, as well as a limited-slip differential that modifies torque on the rear axle for maximum grip.
Along with the introduction of the new performance model, Defender can now be ordered with a large 11.4-inch touchscreen – with an interface 60% larger than the standard version.