The Korean company Hyundai held the world online premiere of the new mid-size crossover 2021 IONIQ 5. The IONIQ 5 is built on the E-GMP global electric modular platform, specifically designed by Hyundai Motor Group for battery electric vehicles, to combine unique body proportions with an extended wheelbase.
The 2021 Hyundai IONIQ 5, inspired by the profile of the Pony, features a design and 3,000mm wheelbase. Exterior features of the car include pixelated headlights and taillights, as well as 20-inch alloy wheels. The centre console can be moved back 140 mm. This feature, combined with the flat floor under which the batteries are installed, provide more freedom in the vehicle, the company said.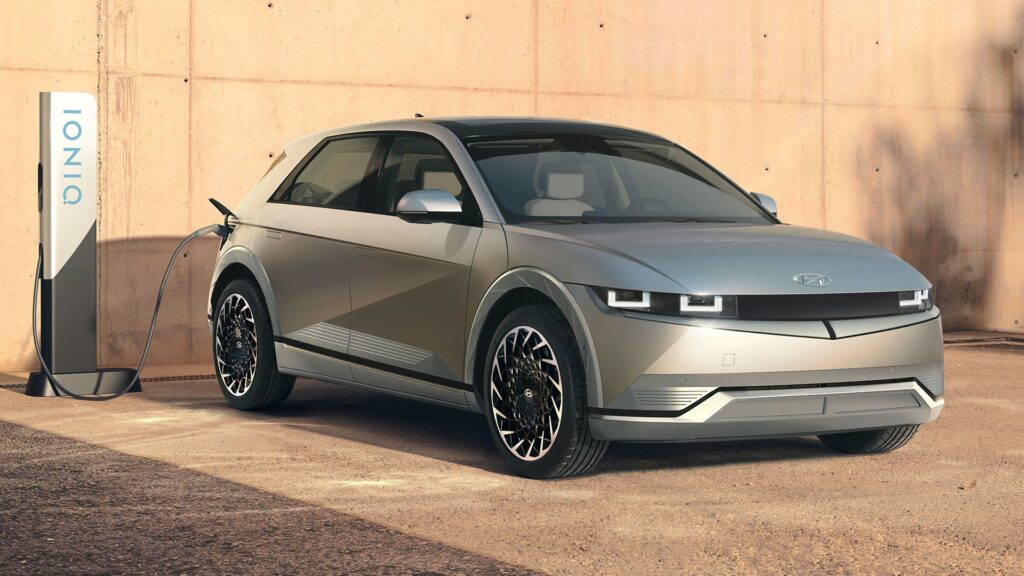 The IONIQ 5 also features electrically adjustable front seats. The seats can be tilted at an optimal angle. Hyundai has also reduced the thickness of the front seats by 30%, which has increased the space for rear passengers. Hyundai says the SUV's interior has been designed using sustainable materials, including eco-leather, bio-paint, and natural and recycled fibres.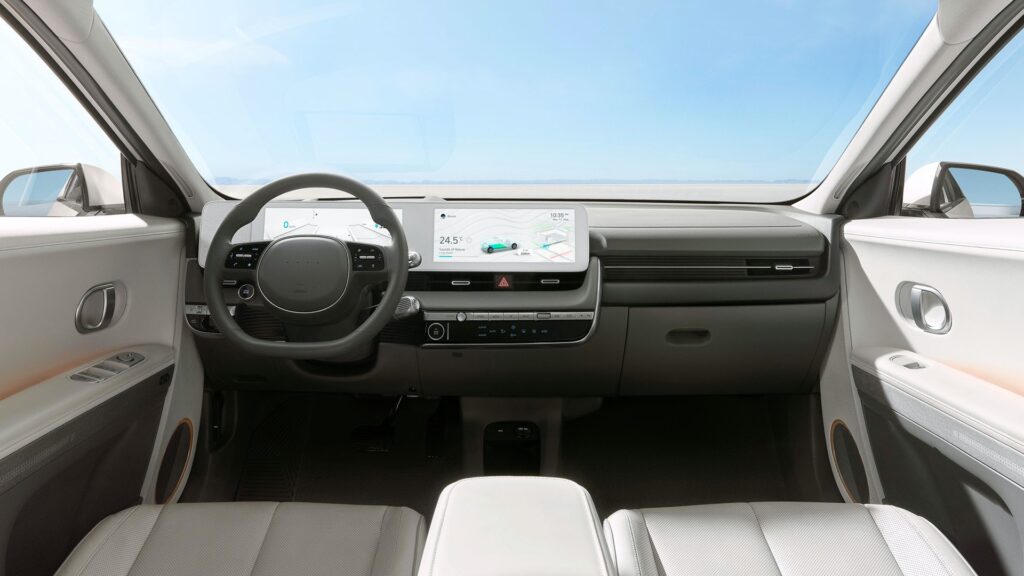 The E-GMP platform allows both 400V and 800V infrastructure to charge the IONIQ 5. The platform is rated at 800V by default but allows the use of 400V chargers without the need for additional devices or adapters. With a 350 kW charger, you can charge the IONIQ 5 battery from 10% to 80% in just 18 minutes.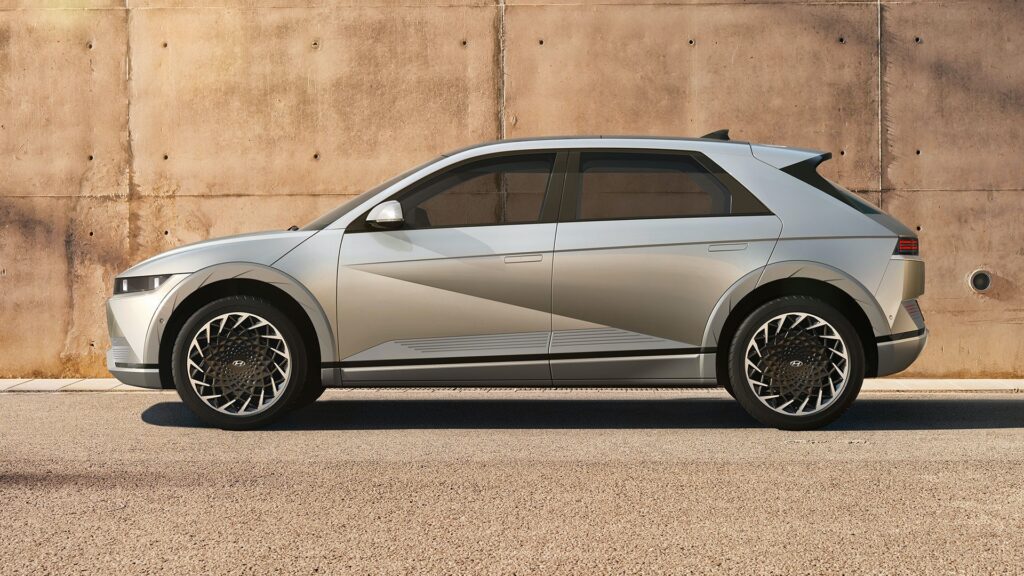 The vehicle is equipped with V2L technology, which functions as a power source and ultra-fast charging. The IONIQ 5 will go on sale in the first half of 2021.