On January 20, 2021, Mercedes-Benz unveiled the world premiere of the new compact SUV type electric vehicle (EV) "EQA".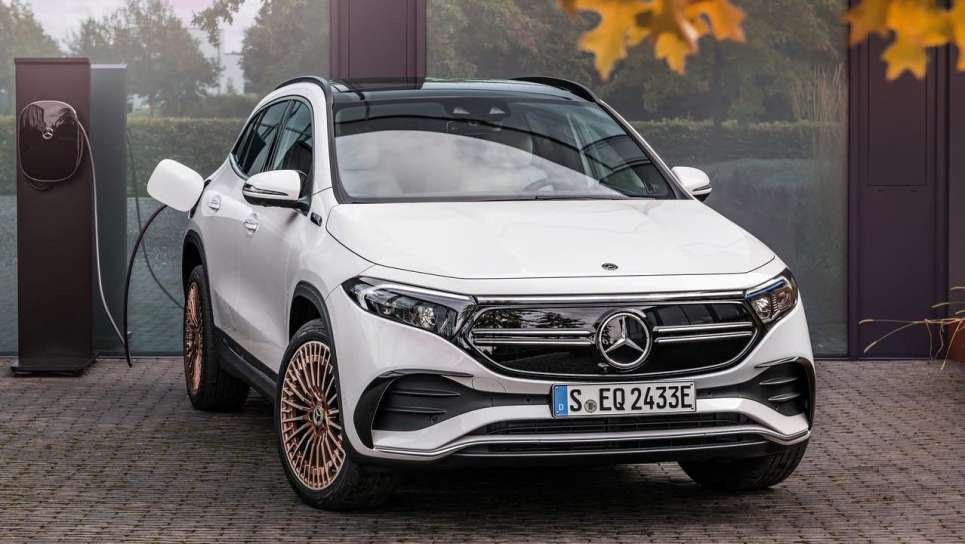 EQA will be the most compact entry model in the Mercedes-Benz EV series "Mercedes EQ" model.
 The total length is 4463 mm, the total width is 1834 mm, the total height is 1620 mm, and the wheelbase is 2729 mm, which is almost the same size as the Mercedes-Benz "GLA". The rear seats are 40:20:40 split foldable, with a luggage compartment capacity of 340 litres at normal times, a maximum of 1320 litres, and a vehicle weight of 2040 kg (dry weight).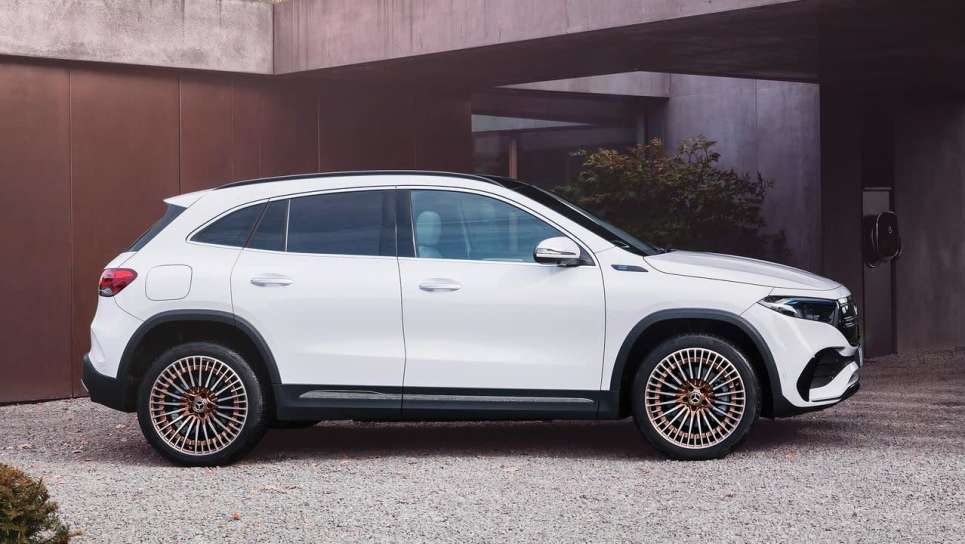 The EQA that appeared this time will first be released as the "EQA250". The on-board motor generates 190ps / 375Nm and drives the front. The combined transmission will be in 1st gear. It boasts a top speed of 160km / h and 0-100km / h acceleration of 8.9 seconds.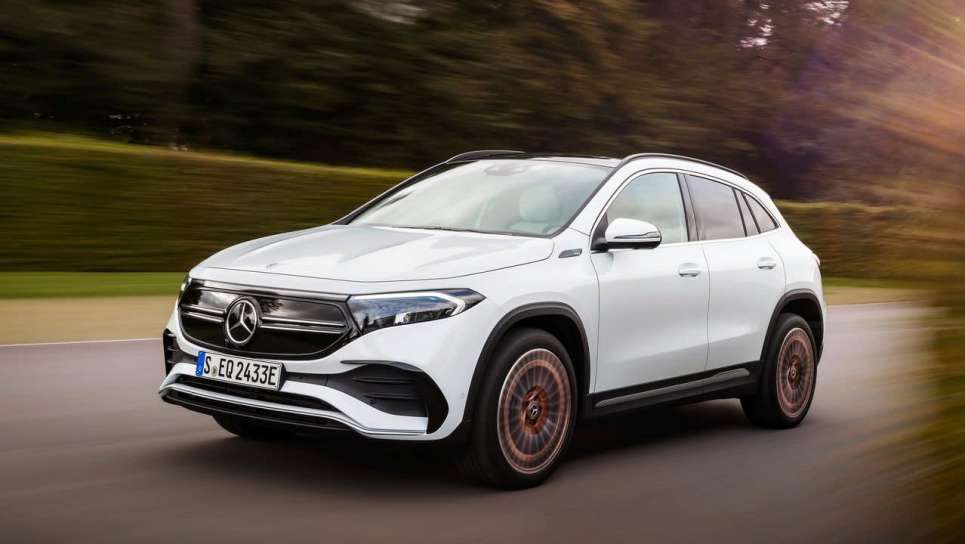 The lithium-ion battery has a capacity of 66.5kWh and a cruising range of 486km in the NEDC range.
 The exterior of the EQA features a black panel radiator grille with a three-pointed star in the centre, which is also a feature of the Mercedes EQ model. In addition, the front and rear lights are connected in a straight line by optical fibre, ensuring a high level of distinctiveness during the day and at night.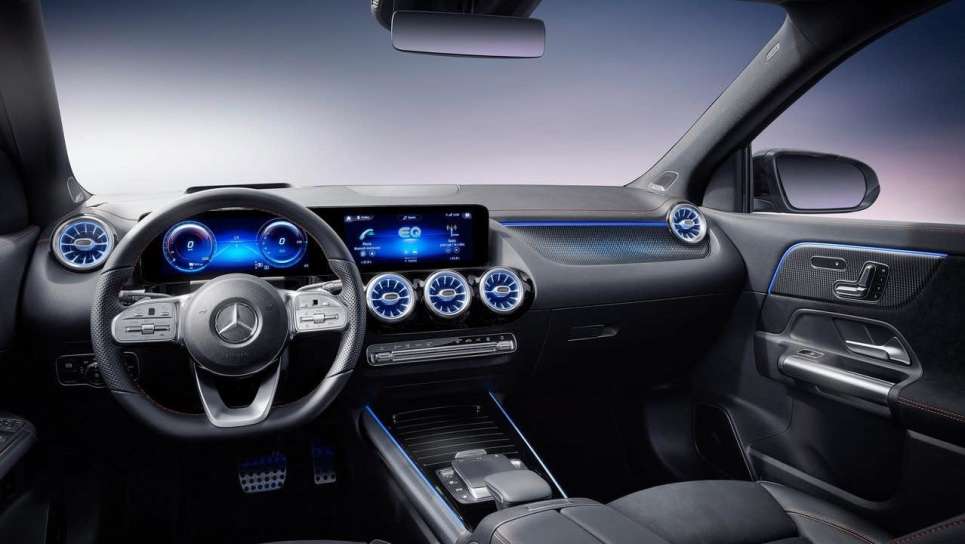 Blue colour highlights are included in the full LED headlights to emphasize the EQ model. The interior is also eye-catching with a widescreen equipped with two 7-inch or 10.25-inch units.
Navigation takes into account charging time and is equipped with electric intelligence that calculates the fastest route to the destination, relieves the stress of driver's route planning, based on continuous cruising distance calculation, the system requires charging / Consider many factors such as terrain and weather as well as stoppages. Of course, it also has a MUBX that starts with "Hi! Mercedes".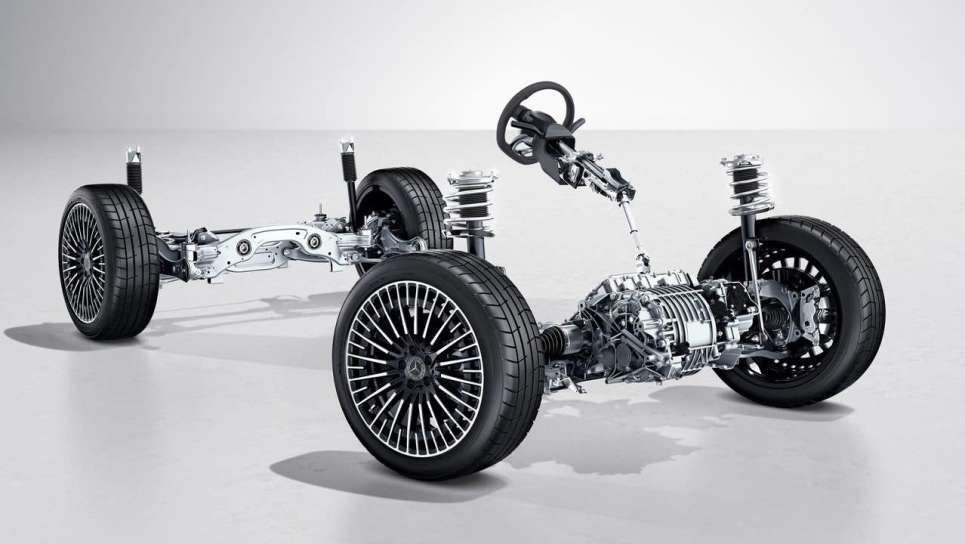 The new 2021 mercedes benz EQA will be produced in Las Tat (Germany) and Beijing (China). The battery system is supplied by Accumortive of Houses, a subsidiary of Mercedes-Benz. The battery plant in Jawar, Poland, is preparing to produce a battery system for compact EQ models.
EQA will be available in Europe from the spring of 2021. The vehicle price in Germany will be 47,450 euros. When purchasing the EQA, Germany will receive a government subsidy of € 6000 and an environmental bonus of € 3000 provided by Mercedes-Benz.