Nissan Motor (Nissan)'s European division announced the "2021 e-NV200 Winter Camper Concept," a concept car based on the commercial EV "e-NV200."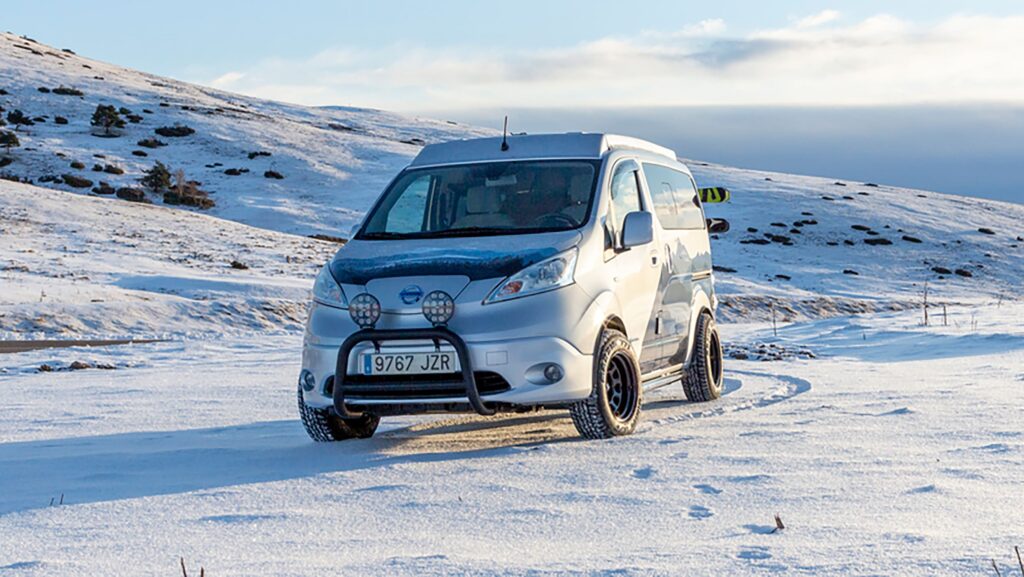 The 2021 e-NV200 Winter Camper Concept was developed with the aim of supporting winter outdoor activities with EV-specific driving while minimizing the impact on the environment. It is said that the improvements made exclusively for the concept car have improved the running performance on snowy roads and realized high convenience in the camping scene.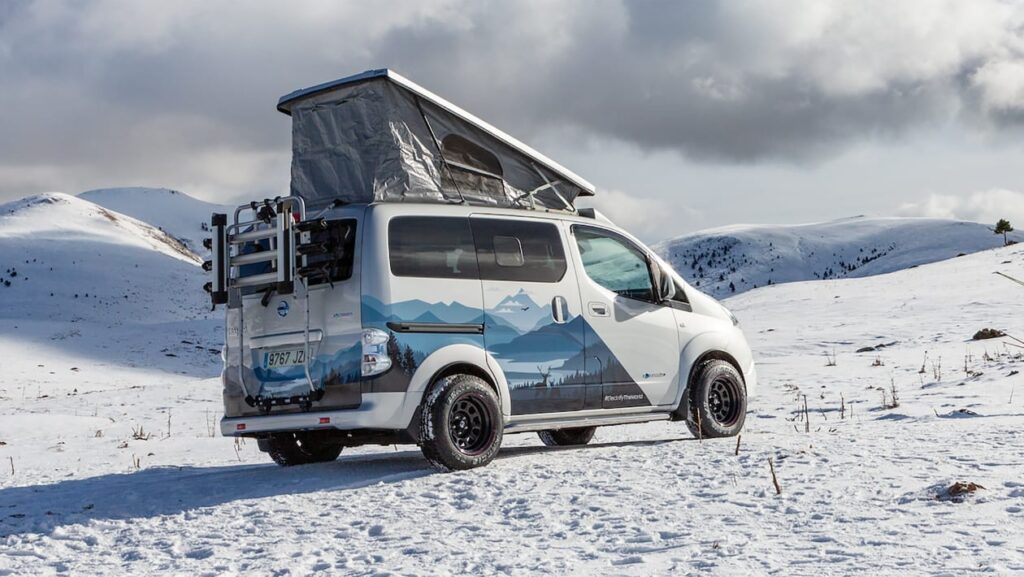 The "Nissan Camper Technology Luxury Kit" limited to the European market was installed. This made it possible to charge the in-vehicle 220-volt battery from the solar panel installed on the roof. It is said that it will realize a camp that is both comfortable and practical due to the self-sufficiency of electricity.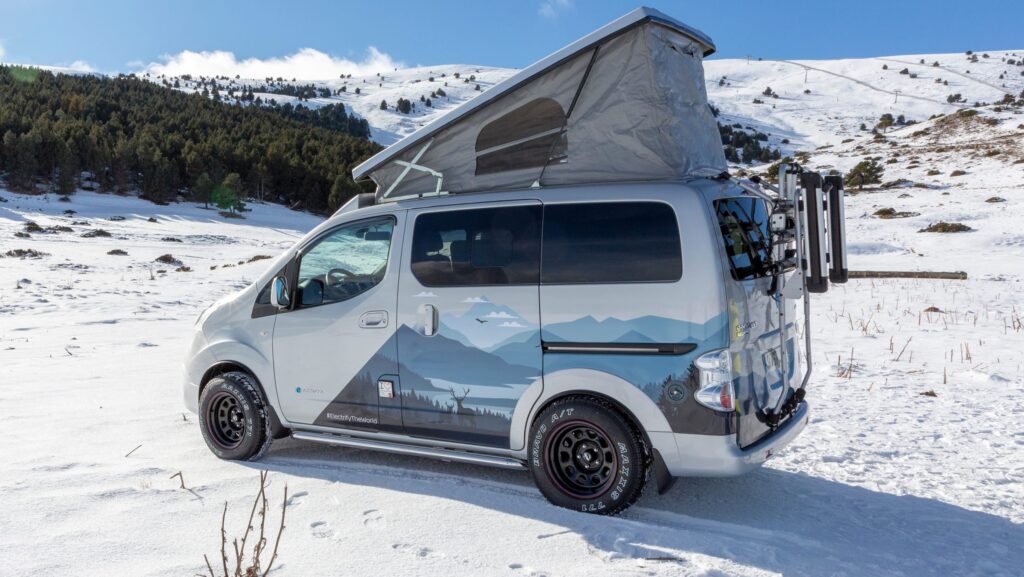 It is also equipped with a built-in kitchen and refrigerator that run on battery power. Folding beds and insulated glass will also be equipment to make your outdoor life comfortable, regardless of the environment.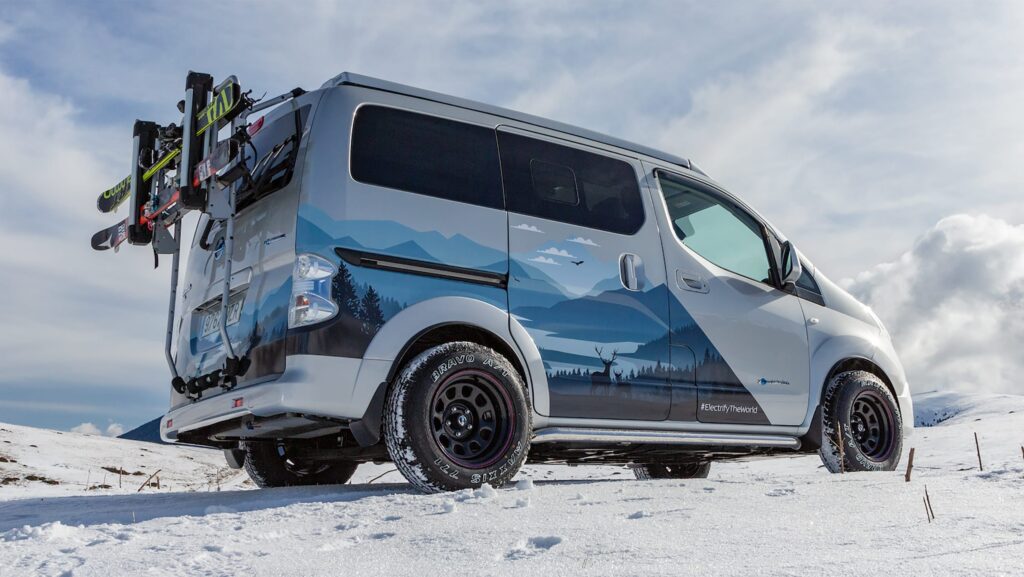 In addition, we pursued driving performance under rough road conditions by special tuning. Premium off-road tires and raised ground clearance ensure optimal traction and runnability in mud and snow. Twin spotlights mounted on the reinforced steel bar on the front improve visibility at night. As genuine Nissan accessories for Europe, front and rear mudguards, door entry guards, sidebars, and rubber mats are also installed.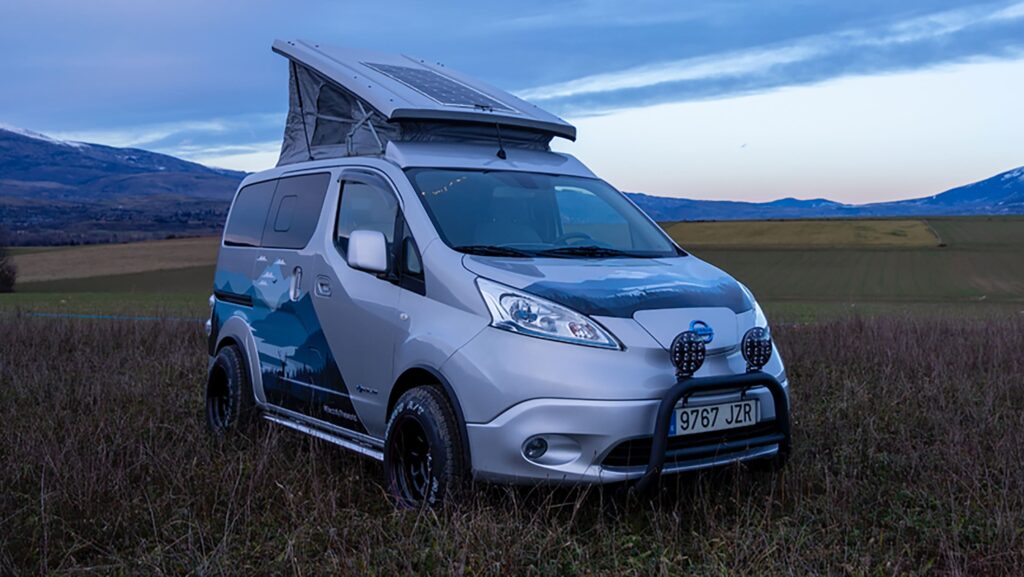 Originally, the e-NV200 is an EV developed based on the multipurpose commercial van "NV200" (Japanese name: equivalent to "NV200 Vanette"). Currently, the latest model sold in Europe will be the first model that has undergone full-scale improvement since its launch in the fall of 2014. While introducing the know-how of "Leaf", the practicality was improved.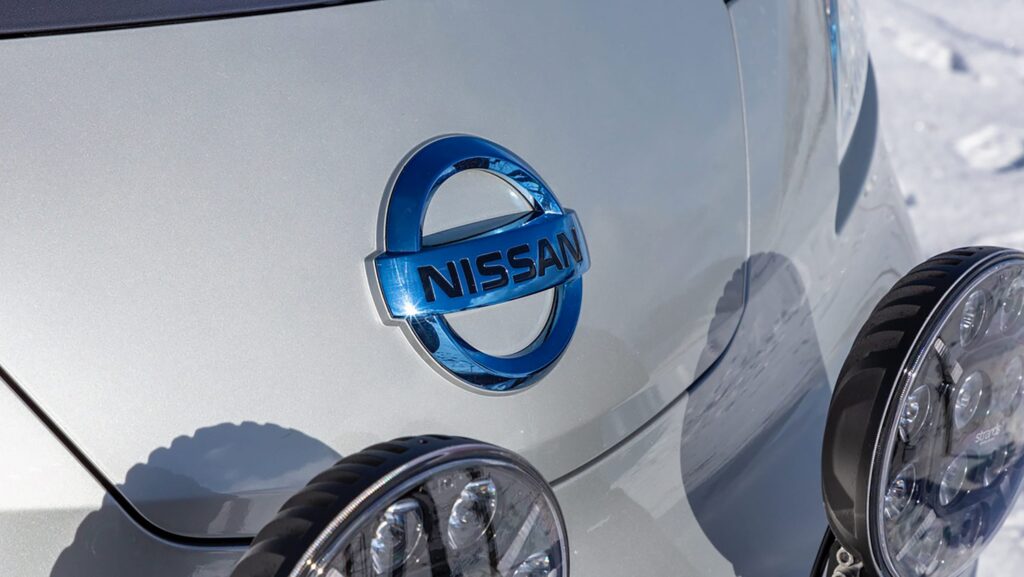 The latest e-NV200 has extended its cruising. It is equipped with a lithium-ion battery with a storage capacity of 40kWh. As a result, it has achieved a maximum cruising range of 301km in European measurement mode. This will increase the cruising range by more than 60% compared to the conventional model.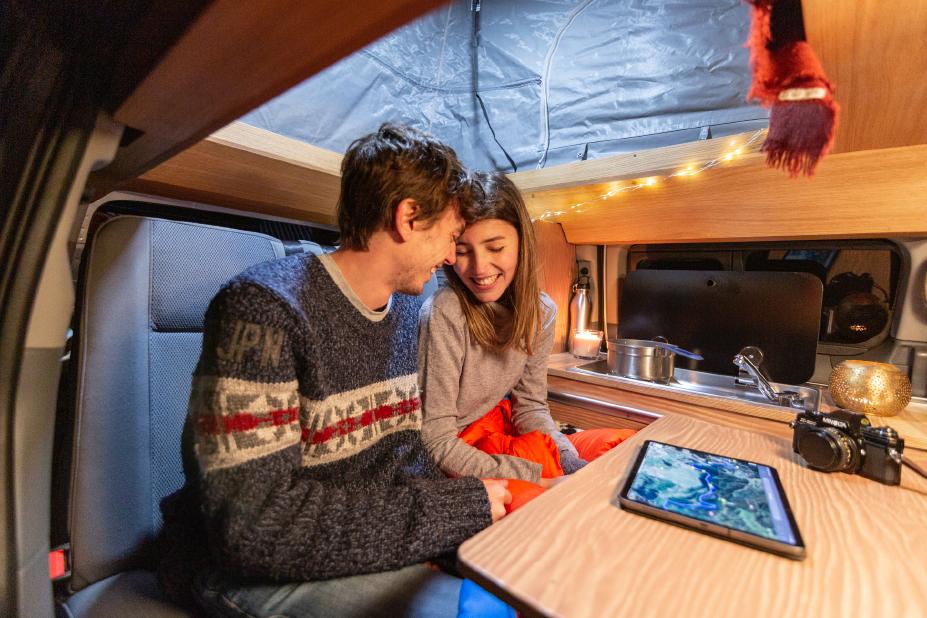 The new lithium-ion battery has no change in battery size. The loading space and loading capacity, which are important for commercial vehicles, are the same as before. The e-NV200 is equipped with a unique bidirectional charging function. As a result, customers of the e-NV200 will be able to store electricity, supply electricity to households, and sell surplus electricity.
latest Nissan electric powertrain technology is also used in the 2021 e-NV200 winter camper concept. The power unit enables optimized output and cruising, as well as quick acceleration and powerful torque.
In addition, "B mode" and "eco mode" can be switched. By strengthening each regenerative brake, energy is managed more efficiently.
"Electric vehicles can provide an exciting driving experience while being aware of the environmental impact. With the essence of the outdoors and the power of an electric vehicle," said Dmitry Busulkin, General Manager of the Light Commercial Vehicle Division of Nissan Europe. The concept van's e-NV200 Winter Camper Concept represents a bright future for zero-emission mobility. "