The All NEW 2021 Kia Sorento, the KIA plug-in hybrid SUV, has just announced the official price for the UK. This is the second generation of the Sorento family of plug-in hybrids, with a revamped exterior and interior design, as well as a host of amenities and accessories.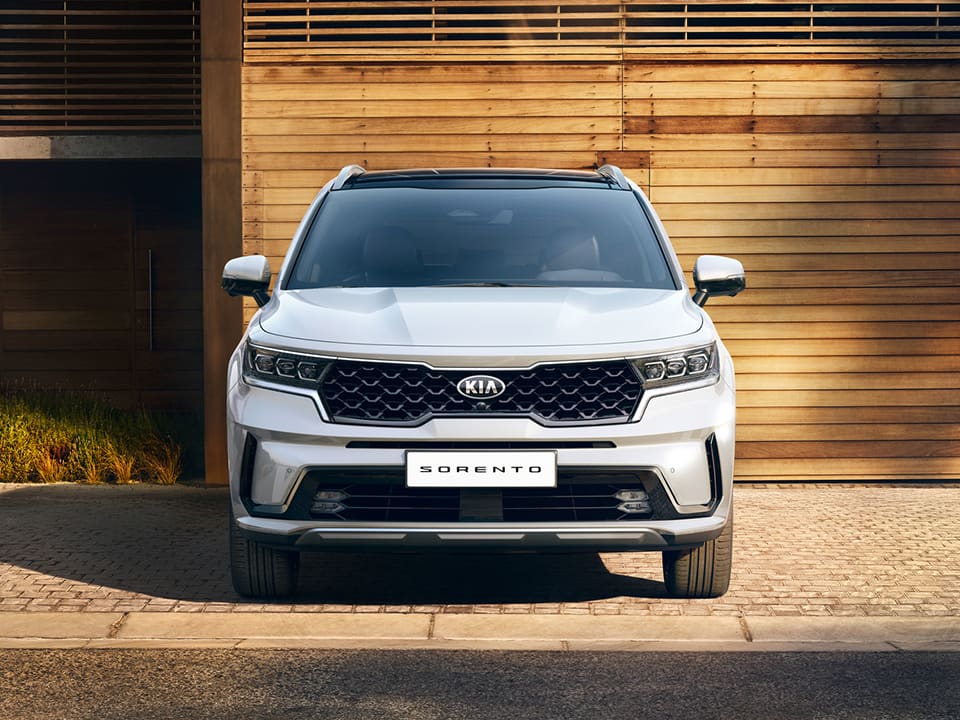 The Kia Sorento Hybrid 2021 is designed to be significantly more angular than the previous model. The grille is more prominent. The lighting system uses LED lights around the car, and the wheelbase has also been enlarged. (Between the front wheels – rear), the interior of the cabin has more floors, allowing the legroom of each seat to be wider than before. And the rearmost seats can be folded to expand the space for carrying things or luggage.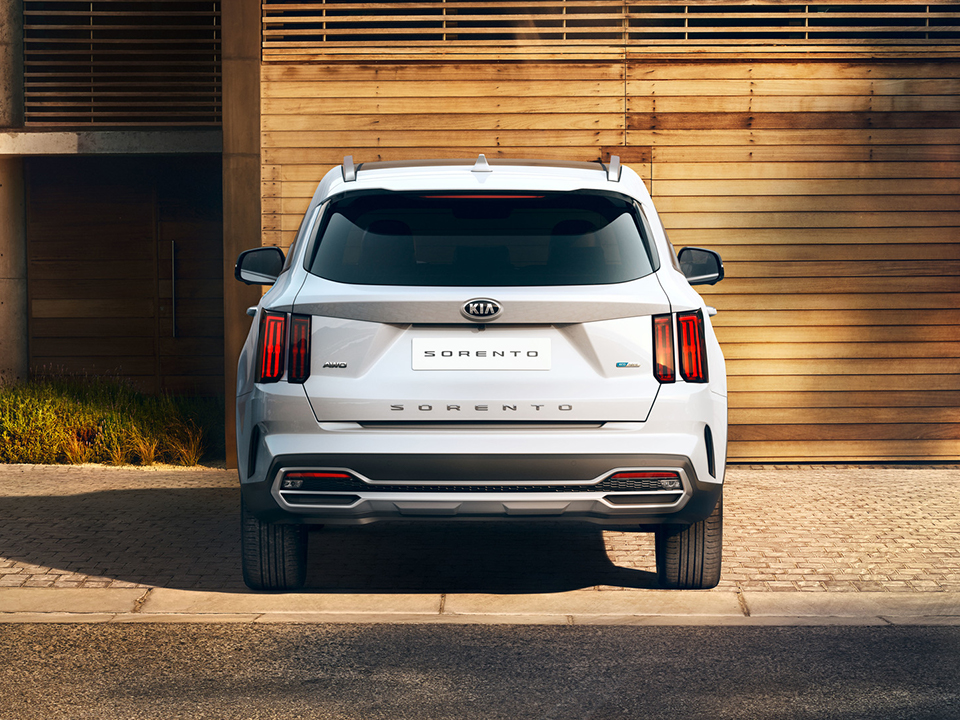 In the interior of the car, there are also 8-inch and 10.25-inch touchscreens in additional trim versions. And it supports smartphone connection via Apple CarPlay and Android Auto, a 12.3-inch digital speedometer with ambient lights on the dashboard and door panels. Dual-zone climate control And a new design gear shifter as a rotary.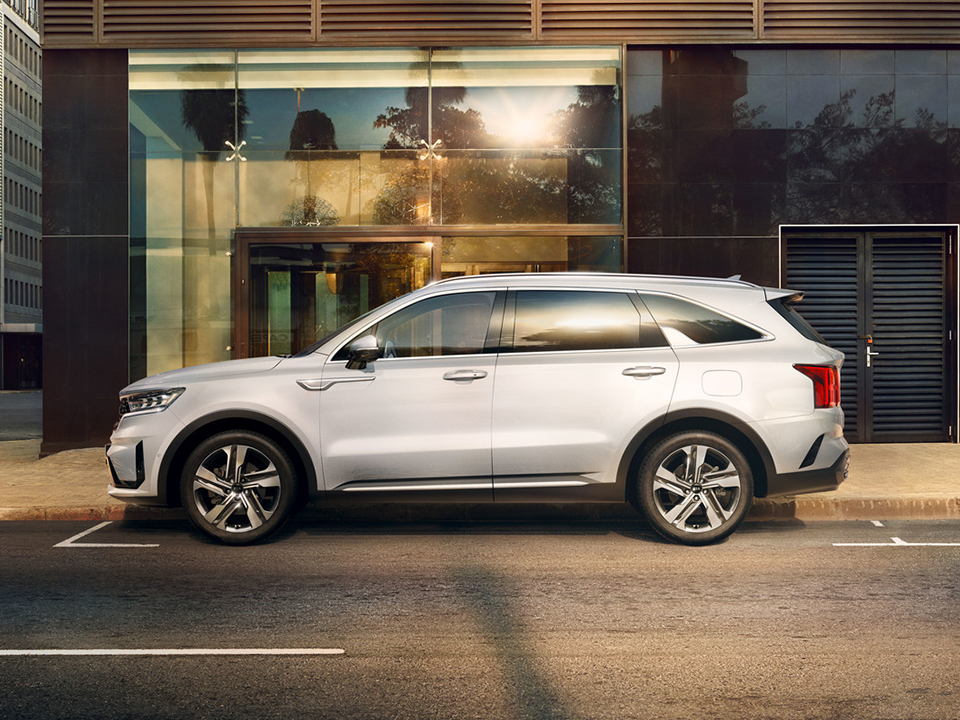 On the powertrain, the Kia Sorento Hybrid 2021 has two engines: a turbocharged 1.6-liter T-GDi petrol engine and an electric motor that produces 226 horsepower. 97 km / h takes 8.7 seconds, the average fuel economy is 17.4 km / l and the CO2 emissions are 158-168 g / km. Depends on the specification.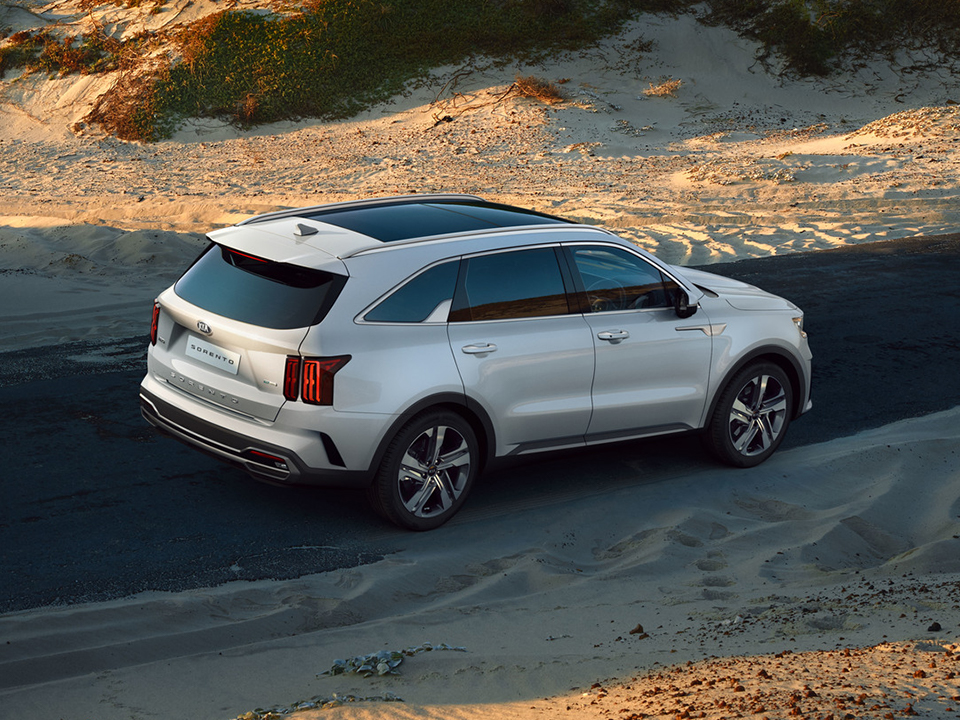 The T-GDi diesel engine comes with a turbocharged 2.2-liter capacity, which Kia says is 19.5 kg lighter than its predecessor, produces 199 horsepower and has an 8-speed automatic gearbox. The acceleration is slower than a gasoline hybrid. Little ridges at 0-97 kilometers per hour use 9.1 seconds.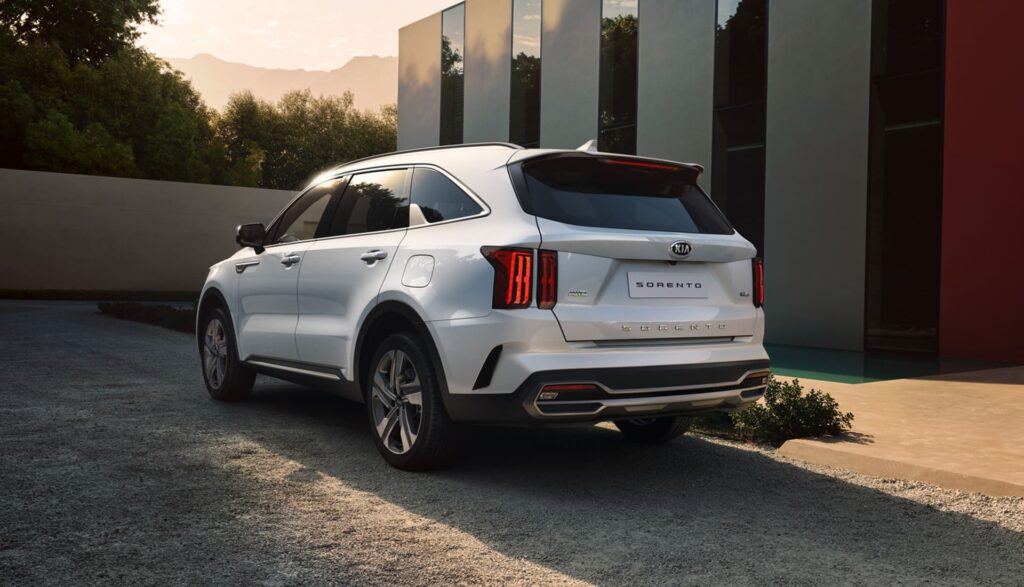 The Sorento Plug-in Hybrid is the most technologically advanced and efficient PHEV from Kia, capable of traveling as long as 70 kilometers on a single charge.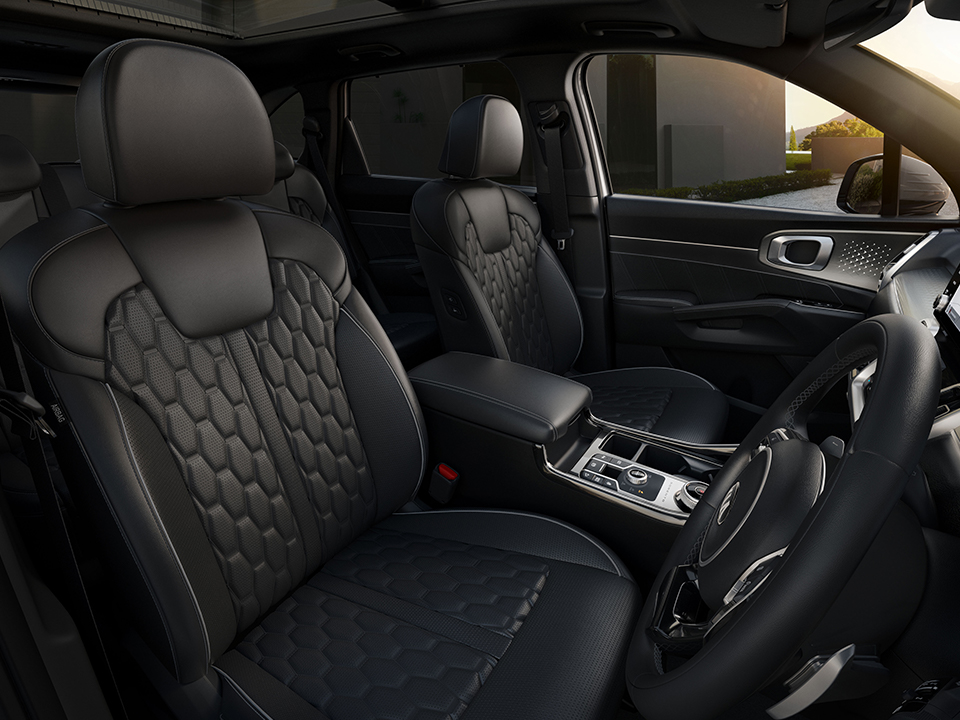 The safety technology of the Kia Sorento Hybrid 2021 is packed with advanced systems such as the Automatic Emergency Braking System (AEB) that detects both pedestrians and cyclists. Blind spot detection and avoidance, surround view monitoring, intelligent speed limit check, which also scans oncoming traffic as you turn from an intersection.
For the Kia Sorento Hybrid 2021, a pre-ordered UK price is £ 38,845 The car will be available in 6 colors.