The new generation Hyundai Tucson crossover has not yet reached India, but in other countries it is gradually acquiring modifications. For example, in December, the most powerful rechargeable hybrid was added to the range , and now it is the turn of the "sporty" version of the 2021 hyundai Tucson N-Line. This was , and the previous model, but with the change of generations of her recipe is slightly changed.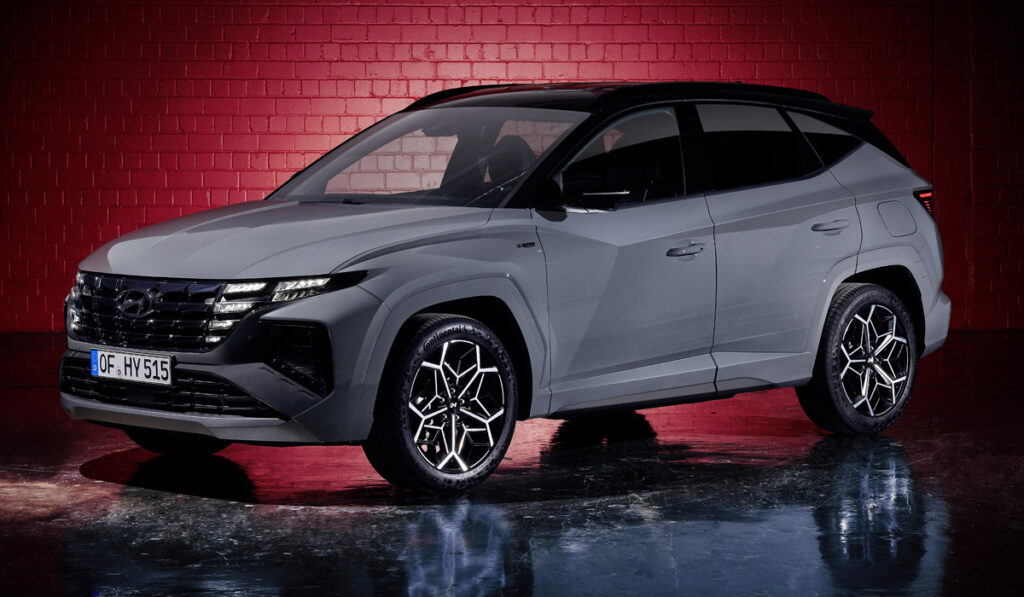 Since the new 2021 Hyundai Tucson N-Line is aimed only at European buyers, it is based on the short-wheelbase version of the crossover. The main features are, as before, design. These are more aggressive bumpers, a plastic body kit in body color (in the base model it is black), embossed door sills, an enlarged spoiler on the fifth door and original 19-inch wheels. And at the stern there is a large double-barrel exhaust system.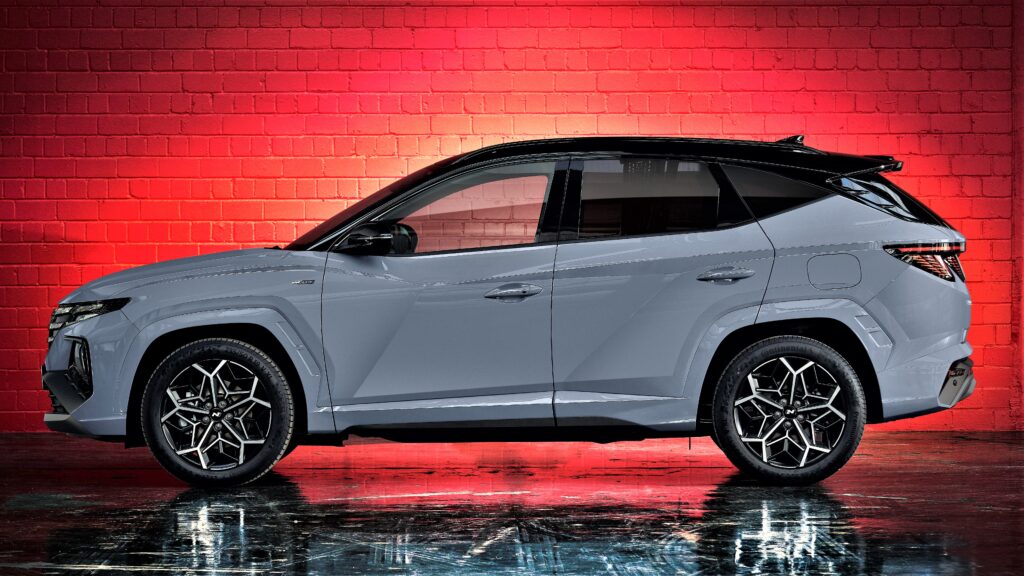 The salon also has a touch of sportiness. There are more sculpted seats, a chubby steering wheel, metal pedal pads and ubiquitous red decor. In cars with "mechanics", in addition, another knob of the gear lever is installed.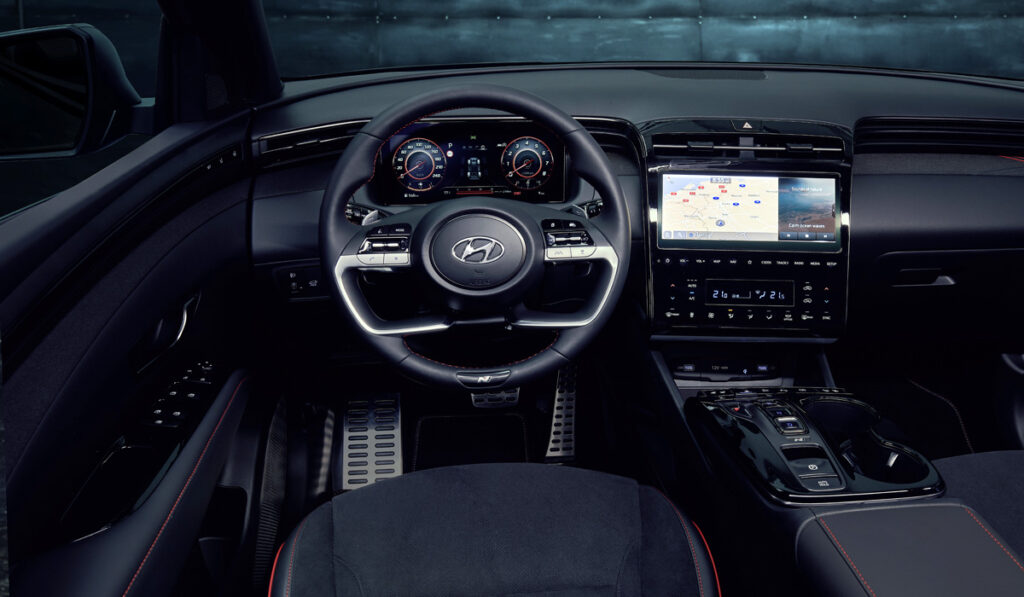 The old Tucson N Line had a retuned suspension, but the new crossover has a standard chassis. Changed only the settings of the stabilization system, which now allows more liberties. But the optional adaptive damping suspension has been re-calibrated, and in Sport driving mode the chassis is stiffer and the steering wheel is heavier.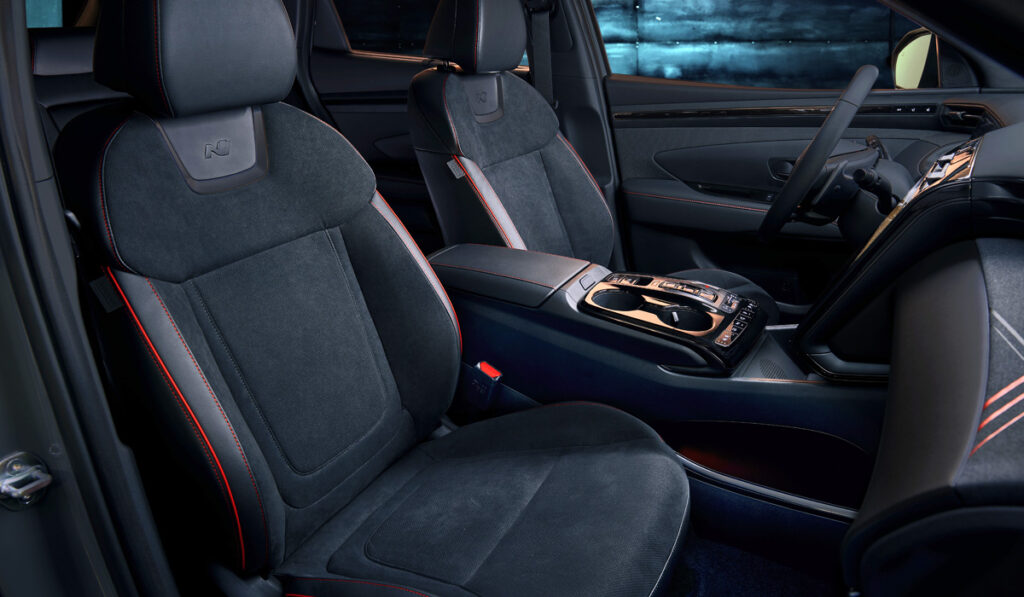 The engines are standard, but the weakest of them are not required for the new version of the 2021 hyundai tucson N-Line. There remained a 1.6 T-GDI petrol turbo four (150 hp), its version with a 48-volt starter-generator (in this case, the engine produces 150 or 180 hp), plus a 1.6 CRDi turbodiesel (136 hp) with the same soft hybrid superstructure. There are also full-fledged hybrids that are equipped with a 1.6 T-GDI turbo engine (180 hp): the usual Tucson Hybrid at its peak produces 230 hp, and the rechargeable Plug-In Hybrid – 265 hp. The drive can be front or full (with a clutch on the rear axle).