Renault unveiled the production version of the Kiger, the 2021 Kiger SUV that will go on sale in India this year. The model is made on the CMF-A + platform, the same as the Nissan Magnite .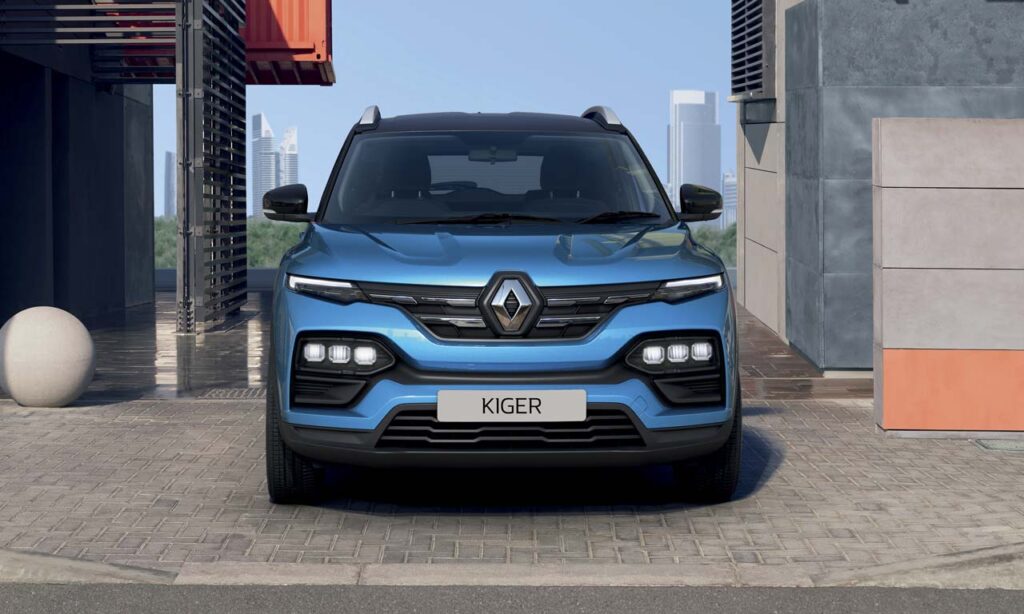 The Renault Kiger is 3,991 mm long, 1,750 mm wide, 1,600 mm high and 2,500 wheelbase. The ground clearance is 203 mm. In relation to the Kwid , the Kiger is 31 cm mm longer, 17 cm wider, 12.6 cm higher and 7.7 cm larger in the wheelbase.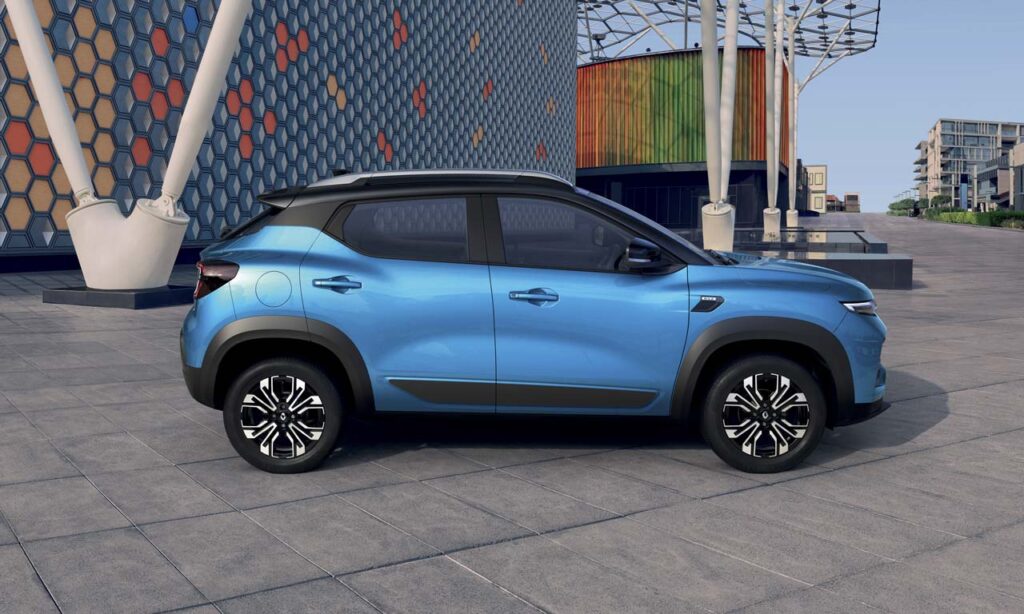 The production version of the Kiger SUV basically repeats the same shapes seen in the concept presented last November , with an optical set divided into floors, boomerang-shaped lanterns and a black roof option.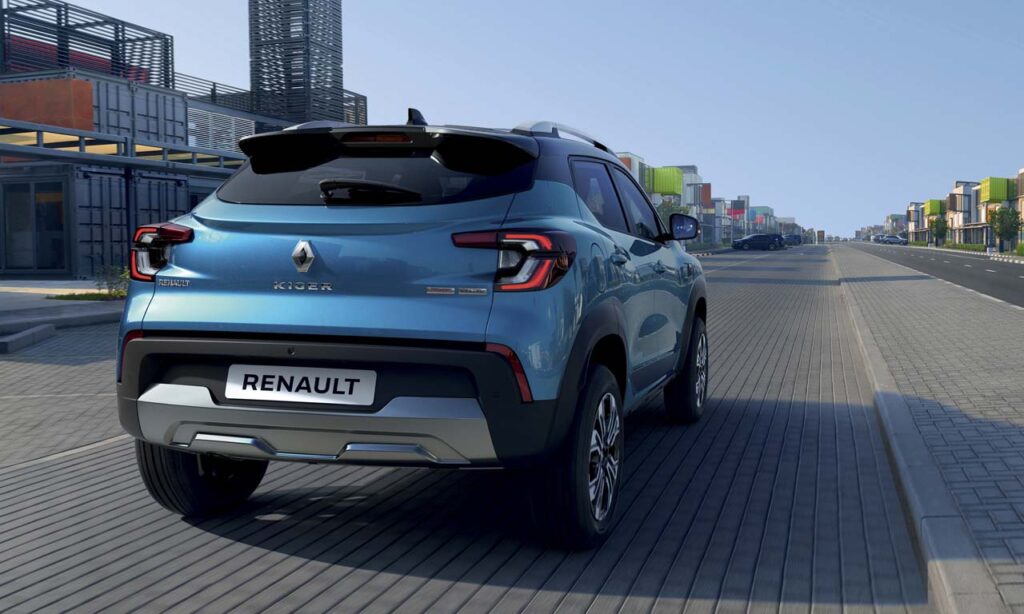 In the cabin, the 2021 Renault Kiger SUV presents more elaborate forms and solutions than in the Magnite, such as a double glove box, a detached multimedia center of the panel, a raised central console with black piano and a digital instrument panel with a higher resolution color screen. The trunk has a capacity of 405 liters. Meanwhile, the fuel tank is tiny, with only 40 liters.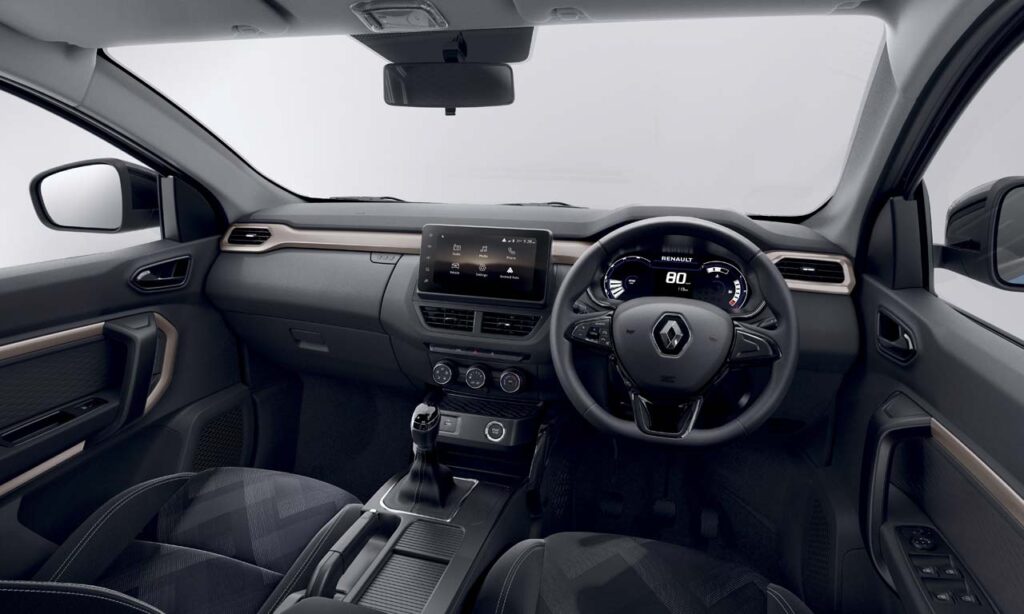 As with Nissan's "brother", the Kiger equipment list features digital air conditioning with automatic adjustment, cruise control, ventilation outlets for the rear seat, engine start button, four airbags, reverse camera and selection driving modes (Eco, Normal and Sport).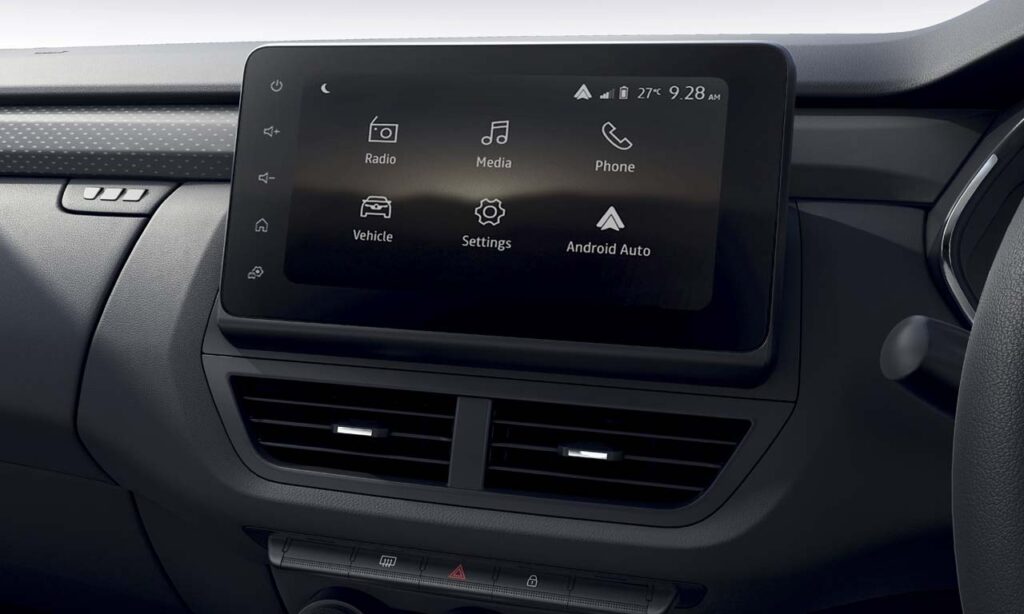 In India , the 2021 Renault Kiger SUV will have the same mechanics as the Magnite, with 1.0 aspirated (72 hp and 9.8 kgfm) and 1.0 turbo (100 hp and 16.3 kgfm) engines, with five-speed manual transmission options (for both engines), automated (1.0 aspirated) and automatic CVT type (1.0 turbo). In the most powerful version, the brand promises consumption of 20 km / l. The Kiger suspension uses the traditional McPherson arrangement at the front and torsion axle at the rear. The wheels of the top version are 16 inches, with 195 / 60R16 tires.