Ford in Europe recently introduced a new pickup truck variant with the 2021 Ford Ranger MS-RT inspired by motorsport. Collaborating with MS-RT, of course, the aim of this Ford Ranger MS-RT pickup truck is different from the Ford Ranger Raptor, which focuses on the ability to wade through the Ford Ranger, but in the Ranger MS. -RT focuses on running on smooth roads.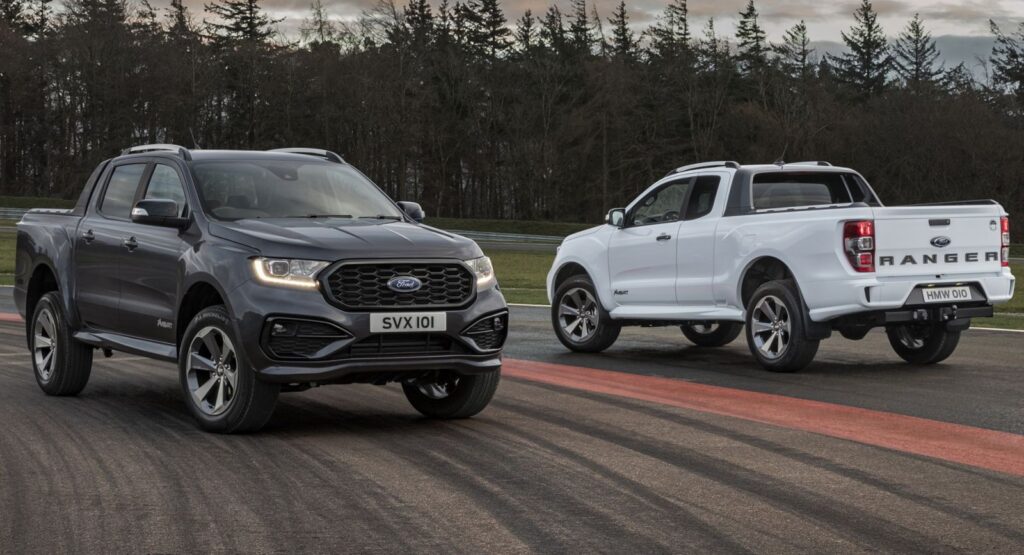 For the 2021 Ford Ranger MS-RT tailored pickup truck comes with a noticeably different design. Whether it is a new design front bumper With fog lights With a carbon honeycomb grille The side wheel arches have been enlarged to look muscular. Get a set of side skirts featured with 20-inch OZ Racing wheels and a carbon side mirror cover.
The basis of the 2021 Ford Ranger MS-RT pickup comes from the Ranger Wildtrak model, available in 4-door and cab interior, decorated with premium leather with orange stitching. There is ambient lighting, heated upholstery in the front. Entertainment system with Ford SYNC3 via an 8-inch center screen with MS-RT decorations in various parts such as carpet, car floor and scrub plates, etc.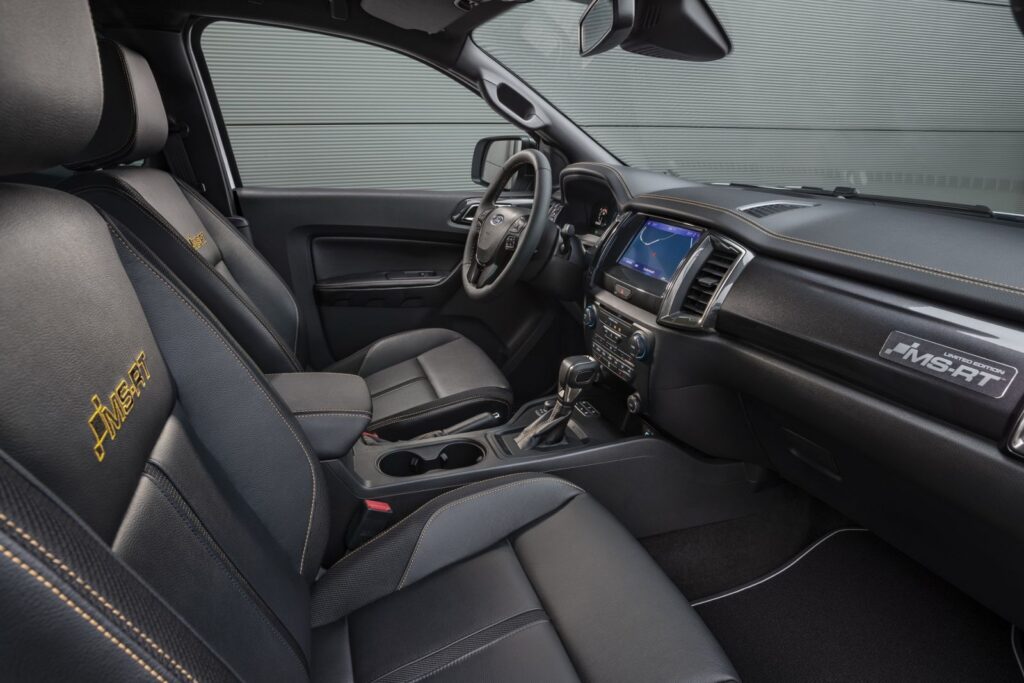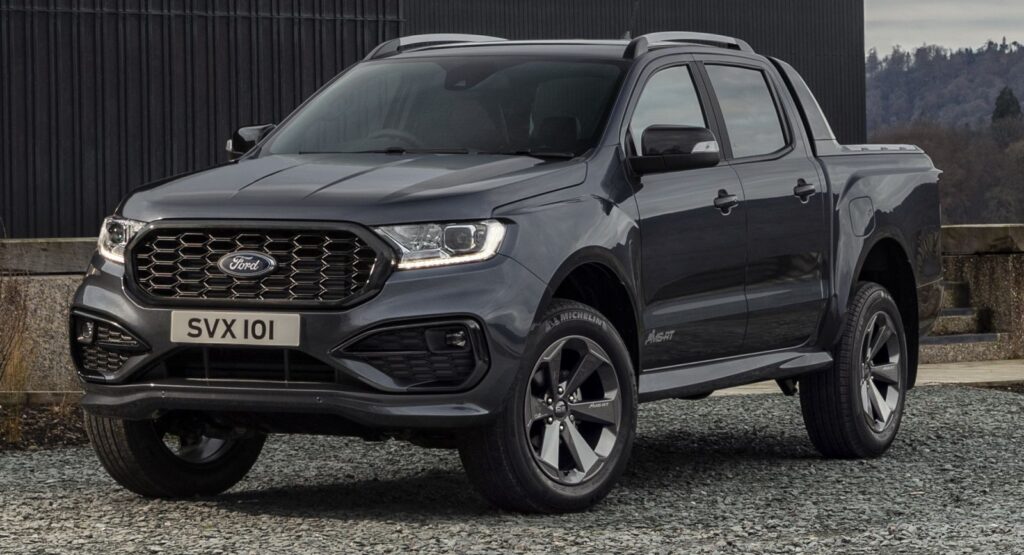 The suspension remains Ford Ranger Wildtrak. Unlike the Ford Ranger Raptor's suspension, the original power comes with a bi-turbo diesel engine with a 10-speed automatic transmission, maximum 213 horsepower and 500 Nm of torque, with a four-wheel drive system as usual.