The Nissan Magnite is a compact SUV that combines powerful performance, an eye-catching exterior and advanced technology. We aim to be the best model for driving in any urban environment.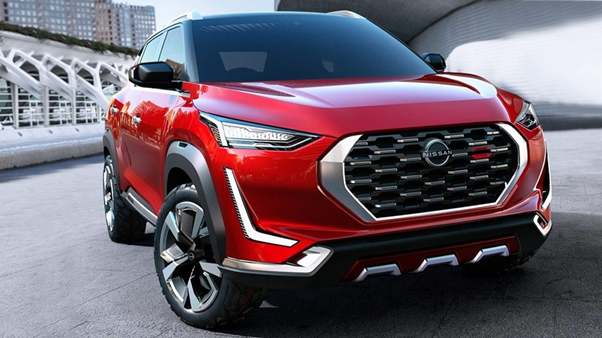 The Magnite is an important model for the company's business structural reform "Nissan NEXT", and after being launched in India in early 2021, it is scheduled to be launched in other regions as well.
Designed in Japan, Magnite was developed to meet the needs of Indian customers. It features a bold exterior, a large interior space, a powerful turbo engine, and advanced safety technology. The car name Magnite is a coined word that combines "Magnetic" with "Ignite".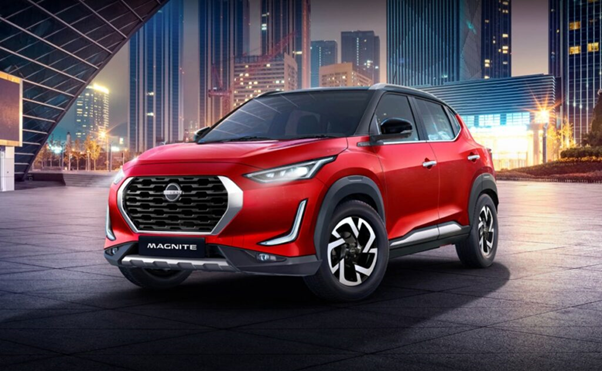 Exterior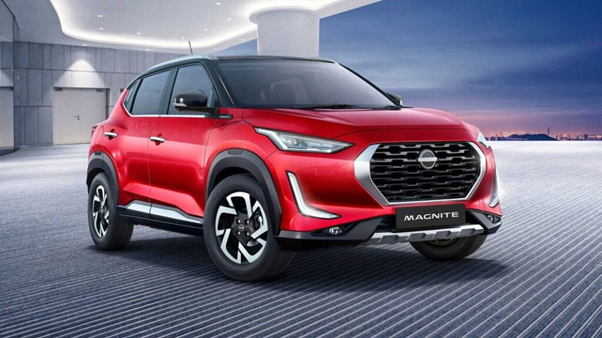 The exterior has a bold and innovative design. An L-shaped daytime running light is placed under the sharp LED headlamps. The front grille will carry Nissan's new brand logo.The Magnite is the first Nissan car in India to be a compact SUV with a total length of 4 m or less. The body size was 3994 in length, 1758 mm in width, 1572 mm in height, and 2500 mm in wheelbase.
Nissan Magnite compact suv Interior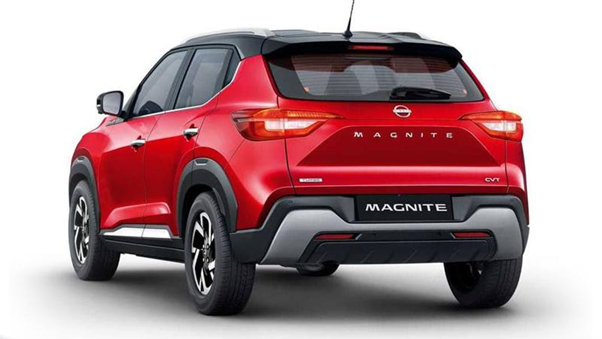 The interior has a large space for the driver's seat and the passenger seat, pursuing a spacious interior space. The rear seats provide a foot space comparable to that of a car one class higher. The infotainment system with an 8-inch touch screen is compatible with Apple's "CarPlay" and Google's "Android Auto."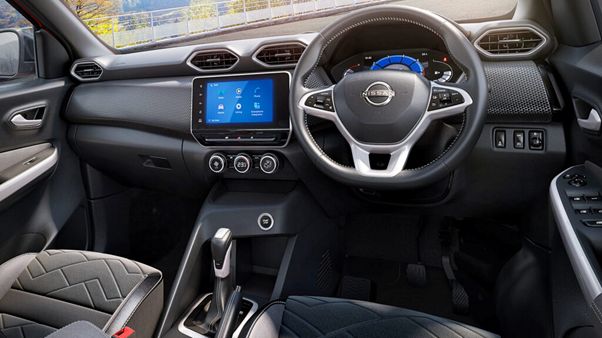 The meter uses a groundbreaking 7-inch TFT liquid crystal display in the segment.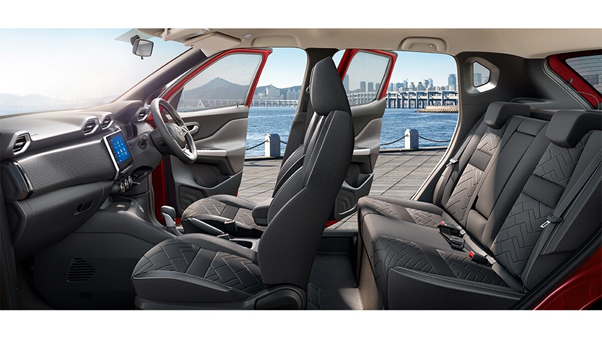 Nissan Magnite Powertrain
The Nissan Magnite will be equipped with a newly developed 1.0-liter turbo engine that has top-class performance in the segment. This engine is called "HRAO" type, and from the displacement of 999cc, the maximum output of 100ps / 5000rpm and the maximum torque of 16.3kgm / 2800-3600rpm (5-speed MT), 15.5kgm / 2200-4400rpm (CVT) Pull out.
The HRAO turbo engine uses the same "mirror bore coating" technology as sports cars such as the Nissan "GT-R." Mirror bore coating is a technology that sprays melted iron inside the cylinder bore instead of a cast-iron cylinder liner. An iron film is formed on the wall inside the cylinder bore, and by making this film a mirror finish, the resistance when the piston moves are greatly reduced.
It is a technology that reduces the weight inside the engine, improves heat management and combustion, and achieves smooth acceleration and fuel consumption. The engine offers a new experience of response and acceleration at high speeds while reducing powertrain noise and road noise to reduce noise and vibration for a quieter cabin. Acceleration when starting and overtaking is said to be up to 50% better than a 1.0-litre naturally aspirated engine.
In addition, a special material is used for the engine belt, and since it operates without a tensioner, weight and friction are reduced, and as a result, fuel efficiency and CO2 performance are improved. A compact cylinder head with an integrally designed exhaust manifold and plastic cover reduces the number of ducts to allow the catalyst to rise faster and pursue clean exhaust. The CO2 emission is 118.5g / km.
The Magnite is equipped with a minimum ground clearance of 205mm, a hill start assist, a silver skid plate under the front and rear bumpers, and a functional roof rail that gives a sense of security even on rough roads. It is also equipped with an advanced safety technology "Around View Monitor" that makes it easier to see obstacles around the vehicle.
Nissan India introduced the first virtual test drive in the Indian automobile industry at the start of pre-orders for Magnite. This allows customers to experience Magnite through their smartphones and PCs wherever they are. The interactive experience will provide Nissan customers with a unique opportunity to drive an SUV, along with virtual deals.