Another new model that Thai fans have been waiting for is the newest pickup truck from Mazda . Mazda Sales (Thailand) Co., Ltd. has given the media an opportunity to experience the all-new Mazda BT-50 . That comes with a new look New technology New drive system Before preparing to countdown to officially launch in Thailand in the first quarter of 2021 onwards.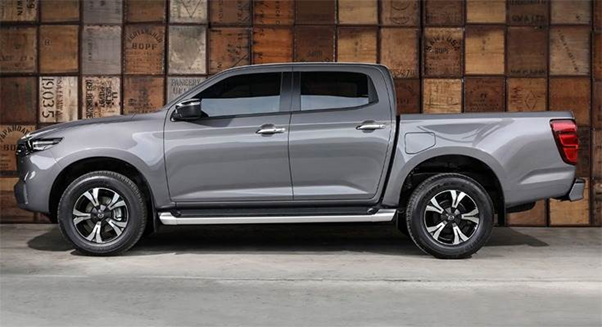 The new Mazda BT-50 major turning point in the pickup truck. Or the pickup from Zoom-Zoom that this time brings a platform from a new partner like the new Isuzu D-Max to develop a new personality both outside and inside. Ready to enhance technology And the design philosophy that makes you feel "Easy to drive" and "use for all occasions" both as a personal car. Commercial transport vehicles And off-road vehicles ready to go through every route.
Mazda BT-50 Exterior
Of course, the Mazda BT-50 brings a new personality with Mazda's KODO Design philosophy to apply design to pickup trucks with new lines. Perfect with a large upright grille Projector headlights The bonnet and tail light with strong proportions, elegant elegance and a lively feeling.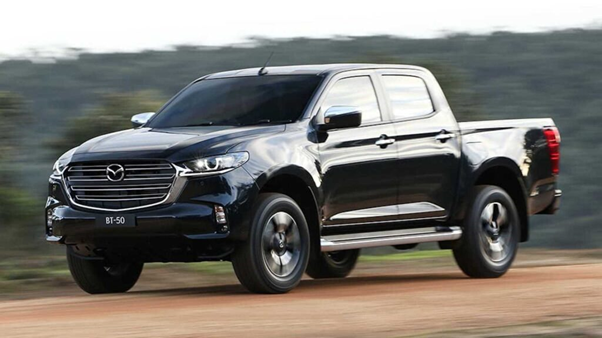 Standard options There will be LED headlights with LED Daylight lights, vertical fog lights, cylindrical tail lights, side mirrors with turn signals, rear view cameras, as well as the height of the car that supports it to run through the water in a depth of 800. Mm. Comfortably.
As for the body style, there will be a choice of "SFC" style with B pillar-less pantry doors with multi-purpose rear loading space, and a 4-door DBL with rear passenger space.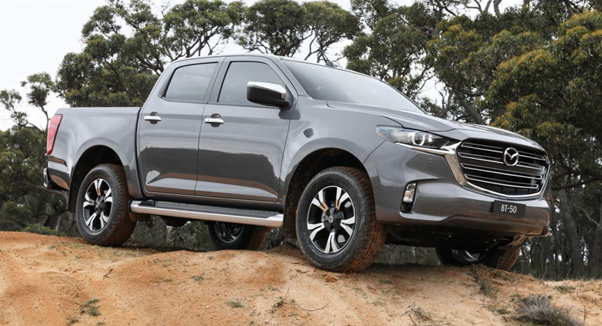 Despite the proportion slightly smaller than the current look But does not affect the interior passenger space that is still similar in width to the current look Pickup area with high volume capacity And the form of the body supports raised height Response to comfort Provides a wide field of vision It supports the loading in the trunk as well.
Mazda BT-50 Pickup Truck Interior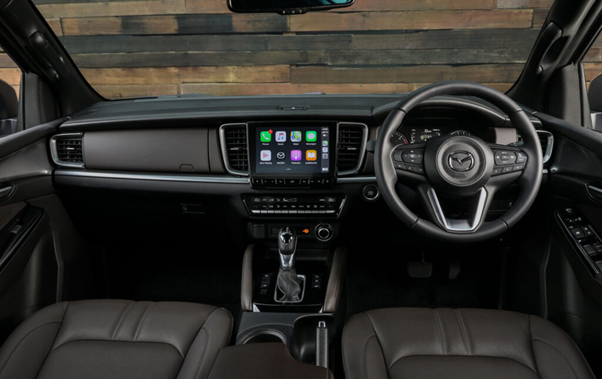 The interior continues to convey the unique design of Mazda. Whether it is a driver area designed according to Jinba Ittai that designed various equipment and equipment functions to suit the driver's body, until the name of the unified coordination between people and cars. Whether it is a 2 sets of analog speedometer designs with a 4.2-inch center information display in the right position, 8-way electric seats, 4-position steering wheel, etc.
As for the interior design is consistent with the exterior design. Reflecting strength, durability and power, coupled with luxury Modern in every way With a solid design console With vertical air vents Ready to add soft materials and meticulous stitching on the dashboard Knee pads, instrument panels to cushion and arm rest.
Including silver trim on the console panel, air vents edge, combined with the use of shiny black parts And matt black decorated blend That enhances strength, calm and dignity in one
Stylish 7-9 inch WXGA high resolution display with touch. Supports Apple Carplay – Andriod Auto connection and can also support voice commands.
The vehicle is equipped with a range of amenities such as a sunglass compartment, automatic air conditioning, a storage compartment, USB ports and power sockets, as well as a sound-absorbing material in the structure, along with insulated floor mats. Noise with etc.
Mazda BT-50 Engine
The power is available in either a 1.9-liter diesel engine, a maximum power of 150 horsepower, a maximum torque of 350 Nm, and a 3.0-liter diesel engine, a maximum power of 190 horsepower, a maximum torque of 450 Nm, with a 6-speed automatic transmission and 6-speed manual transmission including all-wheel drive system with electric differential lock.
The front disc brakes for the Mazda BT-50 pickup truck come in two sizes: 17 and 15 inches, while the rear is a 15-inch drum brake, which, by setting, makes excellent stopping wheels.