The all-new Toyota Mirai 2021, the new 2nd generation fuel cell vehicle is officially launched in the United States. Increased driving distance to 647 kilometers per tank of hydrogen fuel, revised new designs, more luxurious than before.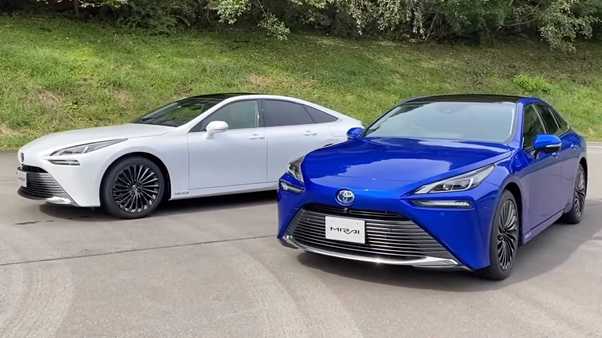 The new Toyota Mirai 2021 is develop on the TNGA platform with a reduced weight and a more rigid structure. Along with improving the passenger's seat comfortably Coupled with good road adhesion It also has improved the soundproofing in the passenger compartment.
Powertrain
The highlight of the Toyota Mirai 2nd generation is the improvement of the drive system to be more efficient. It can drive up to 30 per cent distances at approximately 647 km per tank of hydrogen fuel The fuel cell system has a maximum power of 155 horsepower (HP), a 12 percent increase with an electric motor with a maximum output of 182 horsepower and a maximum torque of 300 Nm, which indicates that it can accelerate from 40. -72 km / h in 2.8 seconds only.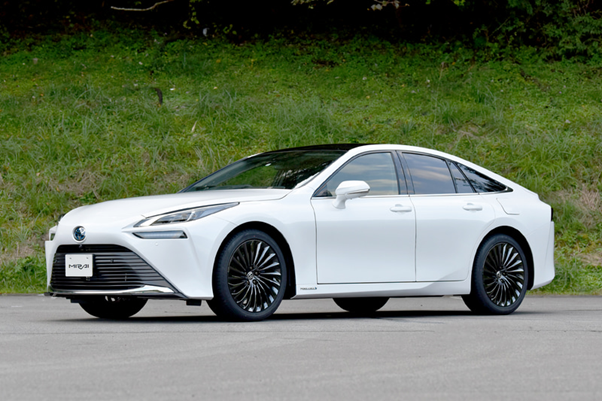 Toyota mirai Interior
Inside the American version of the Mirai cabin is equipped with a 12.3-inch touchscreen, supports Android Auto / Apple CarPlay and Alexa, a voice-activated system developed by Amazon, while the speedometer is equipped with an 8-inch TFT screen. Information Including a Qi wireless charger installed on all models Power the sound through JBL audio system with speakers up to 14 positions.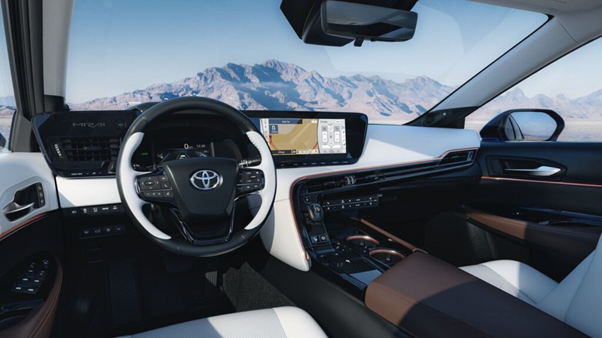 For the safety system, the latest version of Toyota Safety Sense 2.5+ is installed in all sub-models. Which has a collision protection system Pre-Collision System that increases the detection of bicycles in the day and pedestrians at night. Which can work while the car turns as well, including the Dynamic Radar Cruise Control system that adds a function to accelerate overtaking more conveniently. The car will start to accelerate immediately when the driver turns on the turn signal and turns the steering wheel to overtake the slower vehicle.
The selling price of the new All-new Toyota Mirai 2021 starts at 49,500 US dollars.