Nissan's premium brand Infiniti announced the new SUV "QX55" at an online event from Los Angeles. The new QX55 is a new luxury mid-size SUV coupe developed in Japan and will be released in North America next spring as a 2022 model.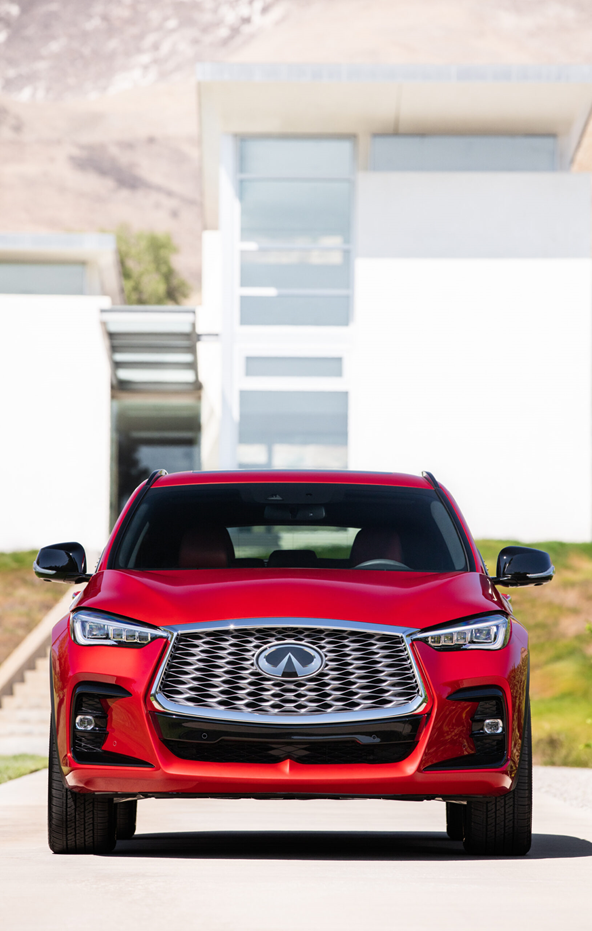 The 2022 Infiniti QX55 is a new mid-size coupe SUV develop in Japan. Armed with exciting exteriors and luxurious interiors, it will appeal to new buyers, including the younger generation.
The exterior features include a mesh-patterned grille inspired by Japanese origami. a sharp character line from the front fender to the rear fender, and a tail lamp consisting of 45 LEDs like the keyboard of a digital piano in one housing.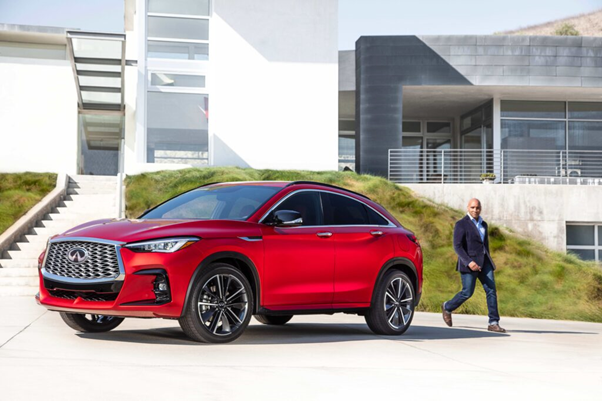 On the other hand, as for the interior, the highlight is the gorgeous and spacious space, including the seats made of a semi-aniline leather. The rear seats are slidable so that the luggage space and the size of the feet can be adjusted according to the needs of the user.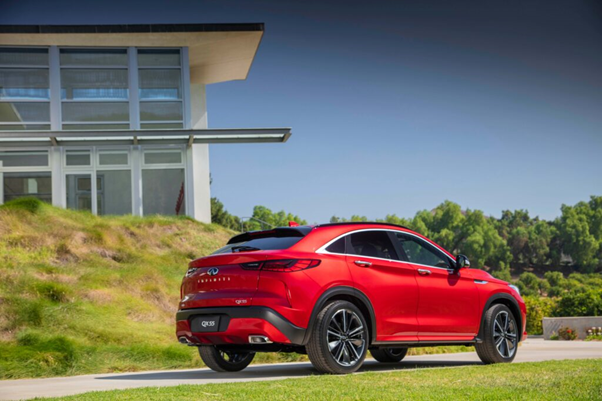 One of the selling points is the dual-screen infotainment system "INFINITI In Touch," which allows Apple CarPlay to be used wirelessly. It also supports Android Auto and has multiple USB ports.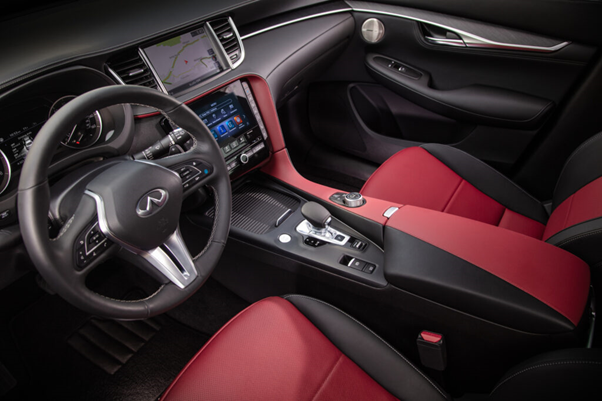 As for the power unit, the 1997cc in-line 4-cylinder DOHC 16V direct-injection gasoline turbo engine (268hp / 280lb-ft) incorporating variable compression turbo technology is equipped with an Extronic CVT incorporating manual mode. An intelligent AWD system is used for the drive mechanism.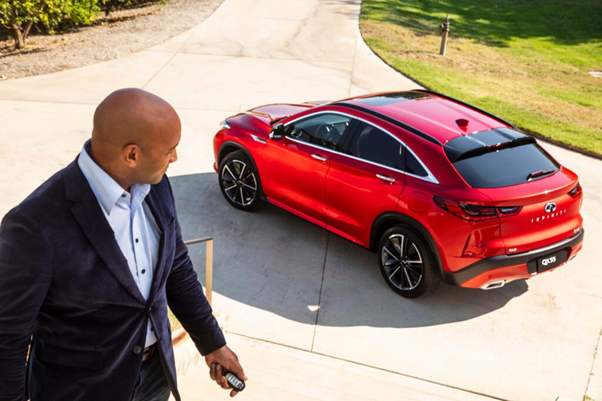 The Infiniti QX55 is expected to be launched in North America in the spring of 2021 as a 2022 model. Following this, the release of the new "QX60" is also planned.