Toyota officially brings the C-HR GR Sport to Australia . This crossover car looks sportier than the conventional version, and is even equipped with several choices of exterior and interior.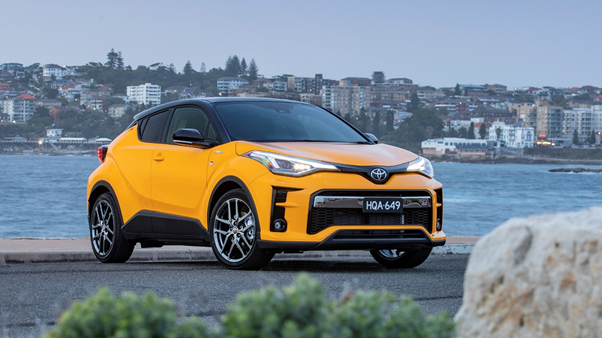 Powertrain
Toyota's own GR Sport is like M Sport in BMW. This means that the performance sector has not made any upgrades,only plays on the visualization side like a body kit. The GR Sport in Kangaroo Country comes using a 1800 cc hybrid engine that has 94 PS of power and 142 Nm of torque. This power is collaborate with an electric motor, with a total power of 122 PS.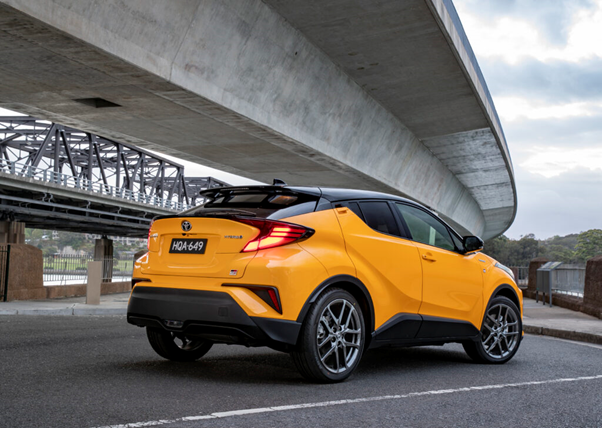 Toyota C-HR GR sport Exterior
Speaking of appearance, of course the GR Sport version of the C-HR has a much more aggressive look. we can see This from the lower grille model which is made larger and elongated, fog lamps with vertical models, to the installation of the rear spoiler lip . The sporty appearance is maximized by the presence of a 19-inch gunmetal gray Y-Spoke rim combined with 225/45 tires. Thanks to the additional components in the suspension, making the C-HR GR Sport 12 mm lower than the conventional version. Although the engine performance has not changed, but to increase agility in driving, there have been revisions made to the chassis sector.
This includes resetting the spring system, damping, anti-roll bar and additional center support to improve handling .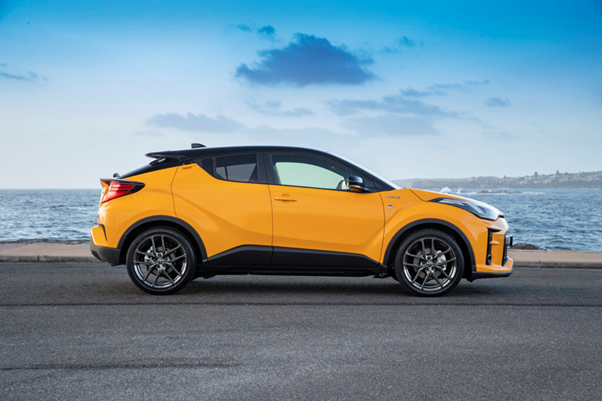 Interior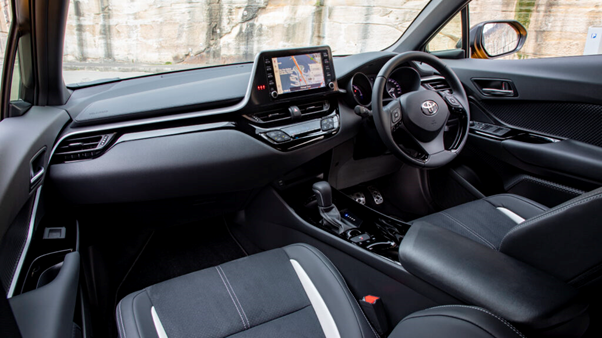 Entering the interior, the appearance is no less made sportier through the bucket seats covered in dark leather, the GR emblem on the starter button, and the collaboration of dark grey and black g losy shades .The rest is still the same as the regular C-HR Hybrid, C-HR GR Sport is present in Australia with five colour choices. As for the price, it starts at 37,665 Australian dollars.