Nissan's largest SUV is transformed into a big minor change.
On December 8th,it was revealed that Nissan's overseas exclusive luxury full-size SUV nissan Armada will undergo a big minor change in the United States.
From a global perspective, the Nissan Armada forms three brothers: the Armada for North America, the Patrol sold in the Middle East, and the high-end QX80 sold under the Infiniti brand, which is equivalent to the Land Cruiser family Lexus LX.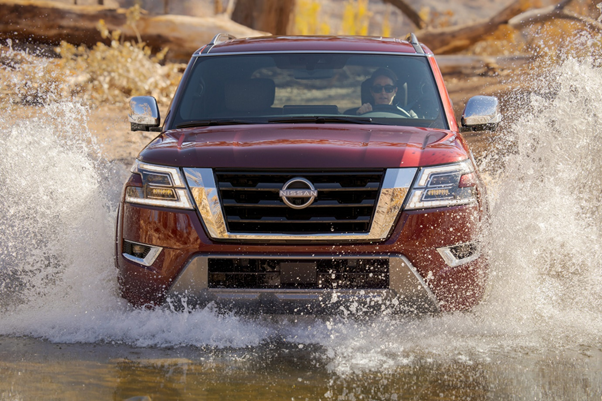 The front mask uses headlights that look like a katakana U on the left side, and the V-motion grille, which is Nissan's family face, has been changed from a two-piece shape to an integrated one. ..
Nissan Armada Exterior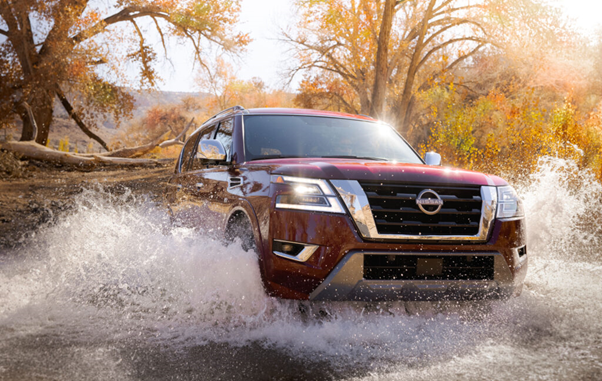 Around the rear, the shape of the tail lamp was slightly changed and blacked out, and it also enlarged the garnish.
Compared to before the big minor change, which had a simple and sturdy image as a whole, it has an extruded, profound impression that seems to be a luxury full-size SUV.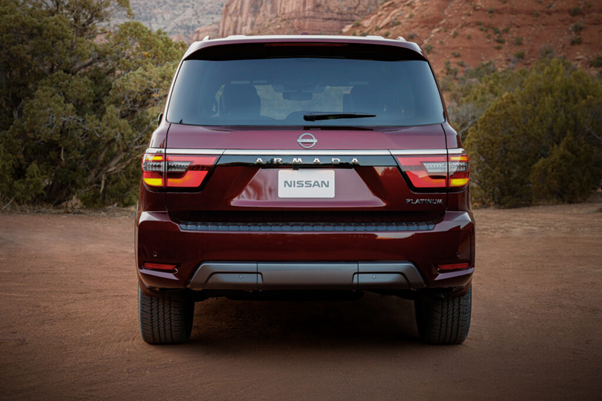 Interior
What is noticeable is the change in the shape of the central part of the dashboard and the center console, and it seems that the shape of the dashboard has become wider in the vertical direction.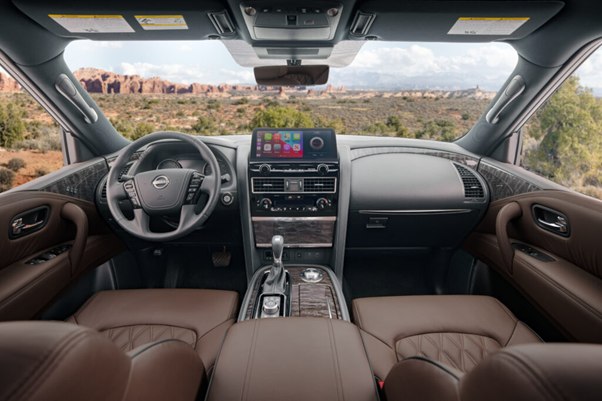 At the same time, the monitor has changed from the one built into the dashboard to the on-dash, the air conditioner operation panel has been downsized, the 4WD mode selection attached to the center console, and the controller shape and arrangement of the monitor have also been changed, making it feel fresh.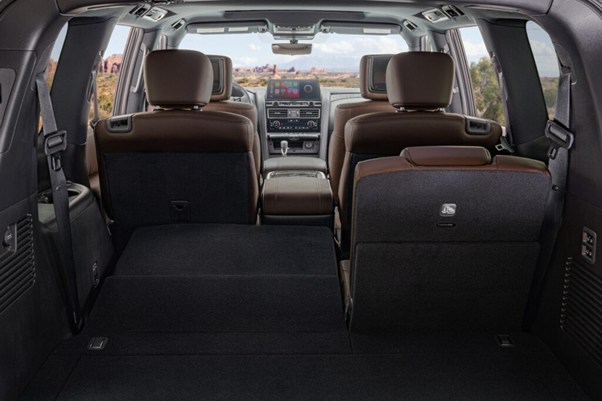 Nissan Armada Powertrain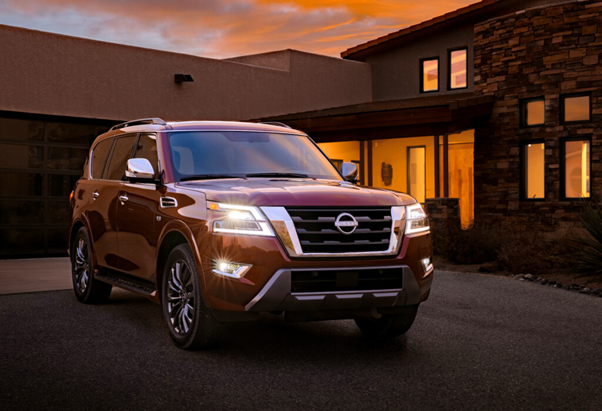 First of all, the 5.6L direct injection V8 engine has a maximum output of 400 horsepower (at 5,200 rpm) and Torque is rated at 413 lb-ft (at 4,000 rpm) with 7-speed automatic transmission.the 2021 Armada also offers a standard maximum towing capacity of up to 8,500 pounds for both 4WD and 2WD models.
Fuel Economy
Nissan Armada 2WD model Fuel economy is rated at 14 mpg city/19 mpg highway/16 mpg combined and Armada 4WD fuel economy is rated at 13 mpg city/18 mpg highway/15 mpg combined.
The price will be announced at a later date.