2023 Honda HR-V
:- The evolution of the crossover Honda HR-V went in two directions. If before it was actually a global model, various modifications of which were sold in many countries of the world, then in the third generation the HR-V will have two varieties. The first was introduced last year: Honda HR-V ( Honda Vezel ), 4.3 m long, has already gone on sale in the markets of Europe, Japan and Southeast Asia. The SUV has retained its former format, although it has radically changed its design. And now a completely different Honda HR-V is introduced for North America.
2023 Honda HR-V
Why would the American market be so honored? The Honda HR-V is selling particularly well here, with 137,000 cars sold in the US last year, while demand in Europe has never risen above 33,000 a year. Therefore, Honda studied in detail the aspirations of local buyers, and based on them created a completely different crossover.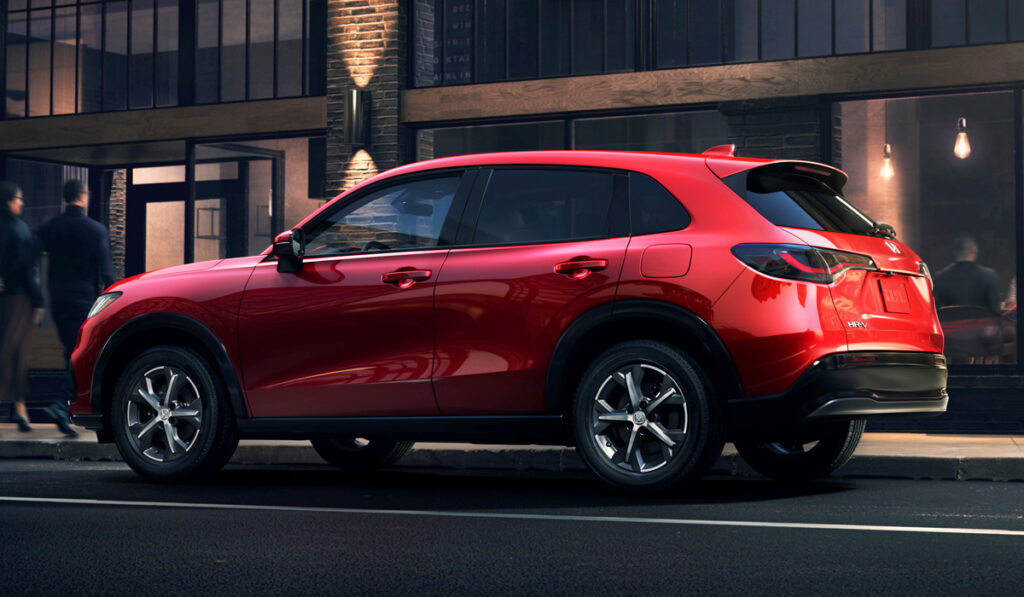 Alas, so far only a few photos and crumbs of information have been published. But it has already been stated that the American Honda HR-V was created on the basis of the Civic model, while the European-Asian crossover, as in the previous generation, is based on the Honda Fit / Jazz compact passenger car platform . All this promises an increased wheelbase, a wider track, as well as an independent rear suspension instead of a "beam". It is clear that the body of the American crossover is original – with a longer nose, other doors and additional windows in the rear roof pillars. Even the hidden rear door handles, which are familiar to the HR-V model, have been replaced with familiar handles. In a word, despite the same index, a new entity has appeared in the Honda range.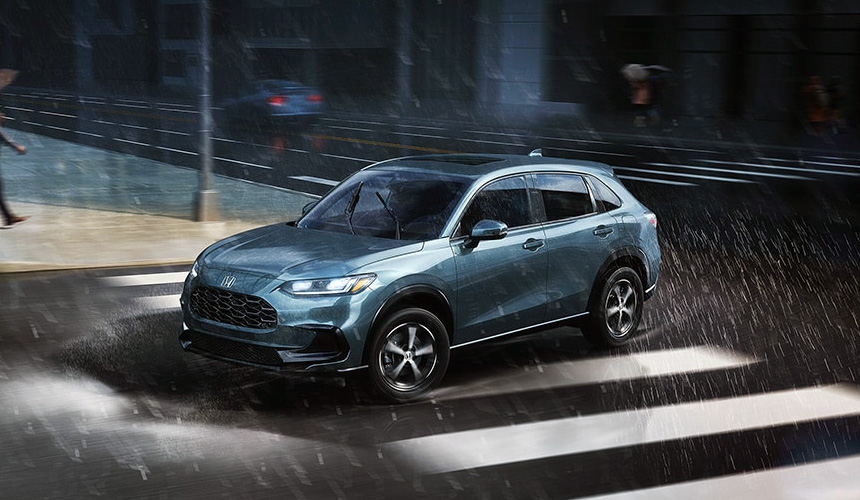 All details about the car will be revealed closer to the start of sales, which is scheduled for the summer in the US. And later such a crossover (or its variety) will appear in Europe! Here, Honda recently announced the e:HEV C-Class SUV, which will enter the market in 2023 and will occupy a niche between the HR-V and CR-V crossovers. Although the name for it will have to come up with a different one.