The new Ford Bronco has attracted not only thousands of ordinary buyers, but also numerous tuning companies. At the very beginning of the year, a powerful version of the Bronco was introduced by Hennessey Performance from Texas. A workshop Apocalypse Manufacturing from Florida was the first to fuss with the construction of a three-axle giant based on the Bronco.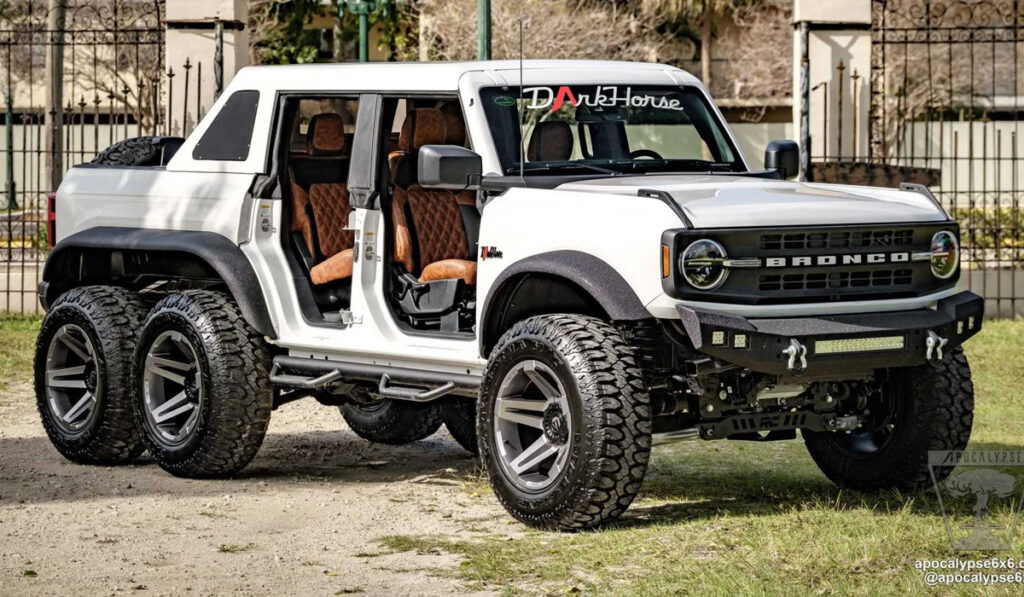 Ford Bronco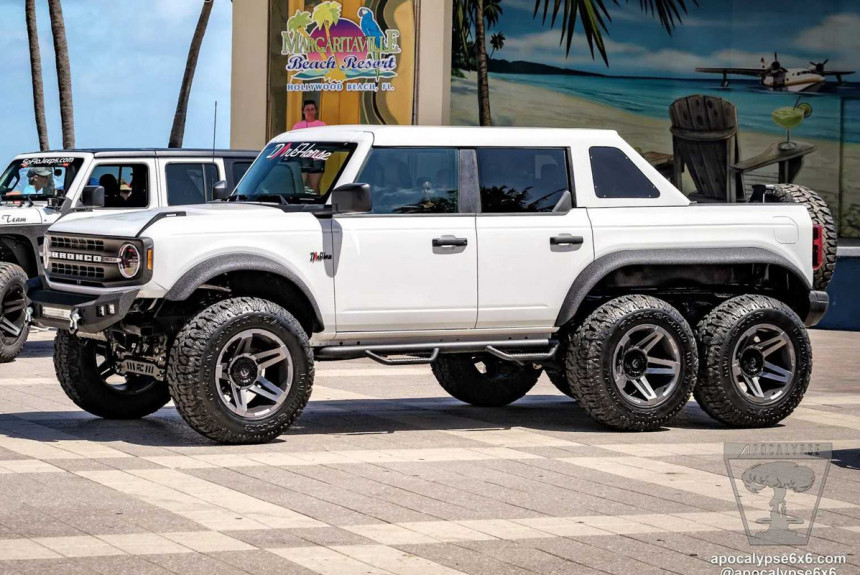 This company was founded in 2020, but has already got a hand in creating three-axle monsters from Jeep Wrangler and Ram 1500 TRX cars . So the conversion of the Ford SUV went well. The first example of a pickup truck called Apocalypse Dark Horse has already been shown to American journalists.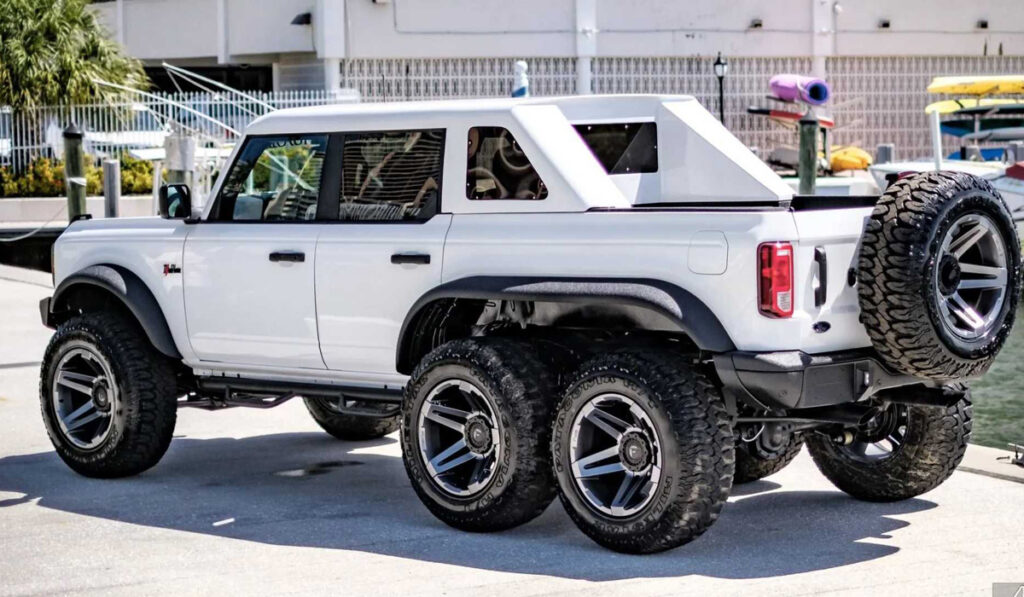 The frame of the original Bronco is lengthened with a steel profile. The body is stretched, but the cargo area is now organized at the back, and the hardtop is docked. The rear wall of the cab is installed just behind the seats, so that the Bronco became a pickup truck with a length of 5715 mm versus 4839 mm for the donor SUV.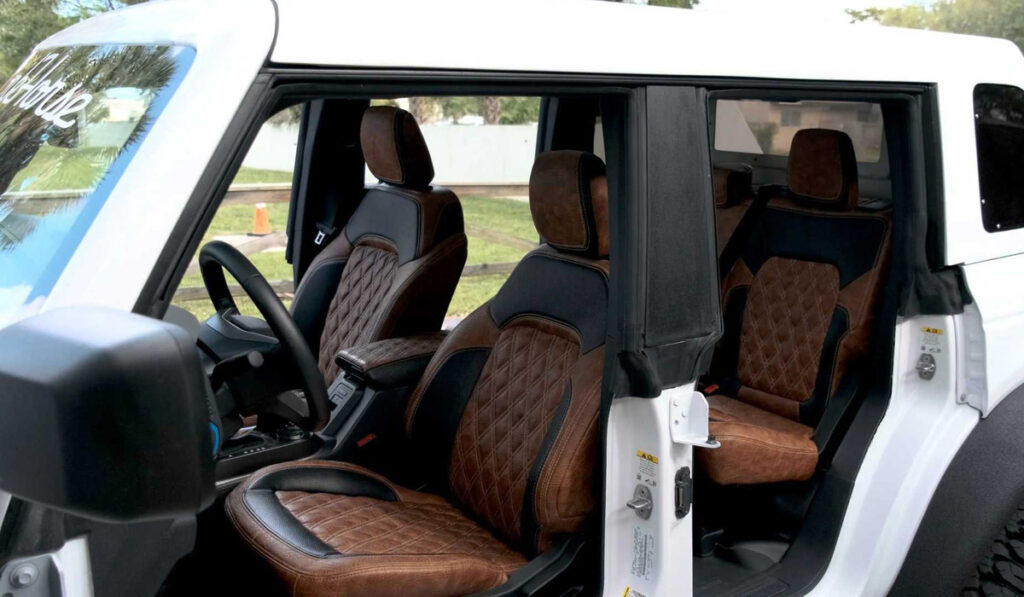 A third drive axle was installed, the track was expanded, new wheels – with tires with an outer diameter of 37 inches. Ground clearance increased by 102 mm in total. The standard EcoBoost V6 2.7 turbo engine has been boosted from 335 to 400 hp: it has new direct injection nozzles, increased boost pressure, a different exhaust system and an adjusted control program.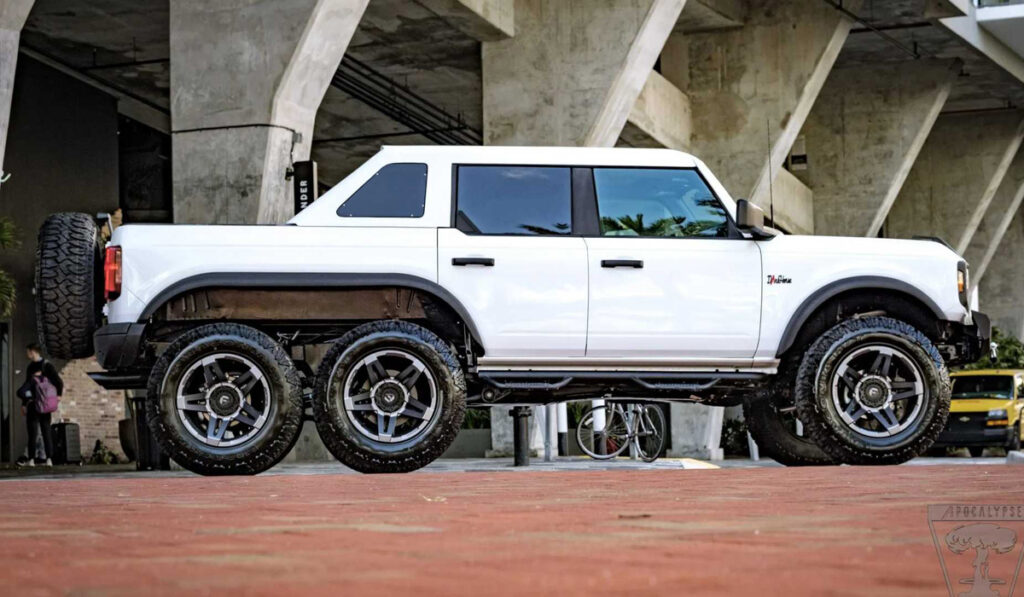 Finally, the demonstration pickup truck will have a refurbished interior (natural leather), and an original bumper with built-in LED spotlights and towing eyes installed in front. But customers can choose such improvements on an individual basis. The three-axle Apocalypse Dark Horse is available for order now, although no price has been announced. For example, for three-axle versions of the Wrangler, the company asks from 155 to 200 thousand dollars.