All-new 2022 Mazda CX-60 PHEV , the all-new e-Skyactiv PHEV 2.5-liter plug-in hybrid petrol SUV, with a maximum power of 327 horsepower (PS), electric driving distance of 63 kilometers, officially unveiled for the first time in the world.
The new Mazda CX-60 PHEV is a mid-size 5-seater SUV developed on the rear-wheel drive Skyactiv Multi-Solution Scalable Architecture platform. focusing on improving driving whether to increase the strength of the structure Positioning the seat for maximum balance while driving Suspension that maintains excellent stability. Including the installation of the Kinematic Posture Control (KPC) system to increase cornering efficiency like the previous MX-5.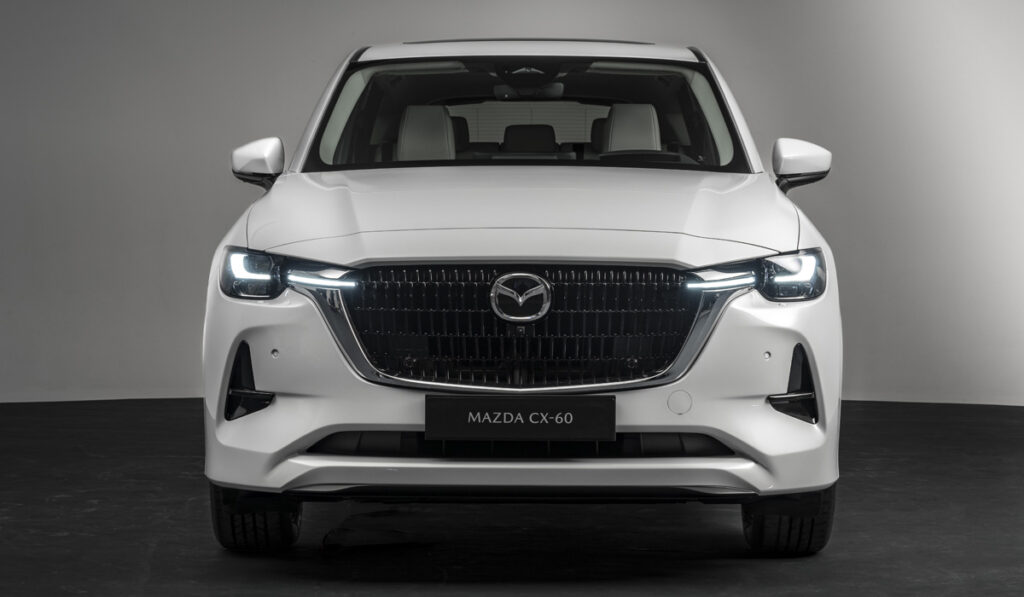 2022 Mazda CX-60
Available in Europe, the Mazda CX-60 PHEV is equipped with a 2.5-liter Skyactiv-G four-cylinder petrol engine paired with a 100 kW (kW) electric motor that produces 327 hp (PS) and 500 NM torque. transmission with a newly developed 8-speed automatic transmission With permanent all-wheel drive, it accelerates from 0-100 km/h in just 5.8 seconds, which Mazda says is the most powerful production car Mazda has ever seen .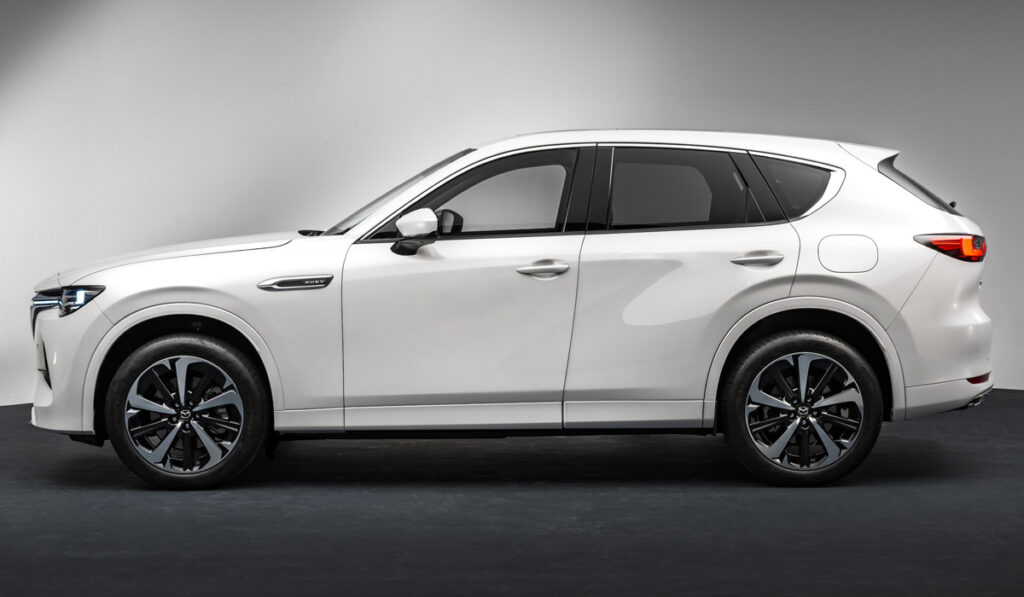 The CX-60 PHEV's hybrid battery has a capacity of 17.8 kilowatt hours (kWh) with a voltage of 355 volts and is capable of driving approximately 63 km in all-electric mode at lower continuous speeds. 100 km/h, while also having a fuel consumption as low as 1.5 liters per 100 kilometers (or approximately 66.67 km/l) and emitting only 33 grams of CO2 per kilometer according to the WLTP test standard.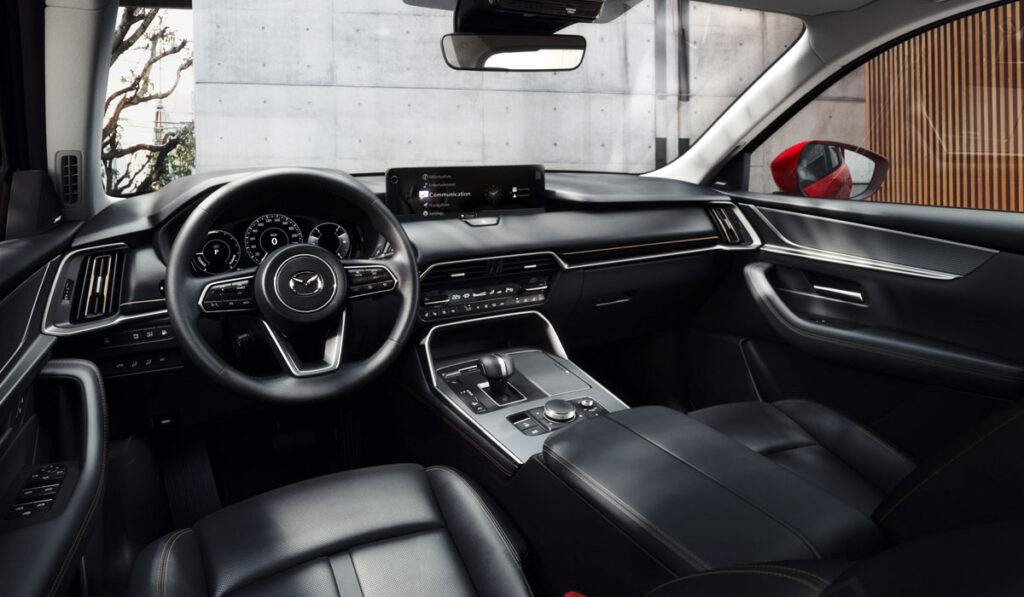 The interior of the cabin is elaborately decorated under the Kaichou philosophy by combining various materials. Together, such as maple wood, Nappa leather, traditional Japanese textile materials. and decorated with chrome details It is also equipped with a Mazda Driver Personalization System that can recognize individual driver profiles. To adjust the position of the seats, steering wheel, door mirrors, HUD screen, as well as the audio and air conditioning system automatically.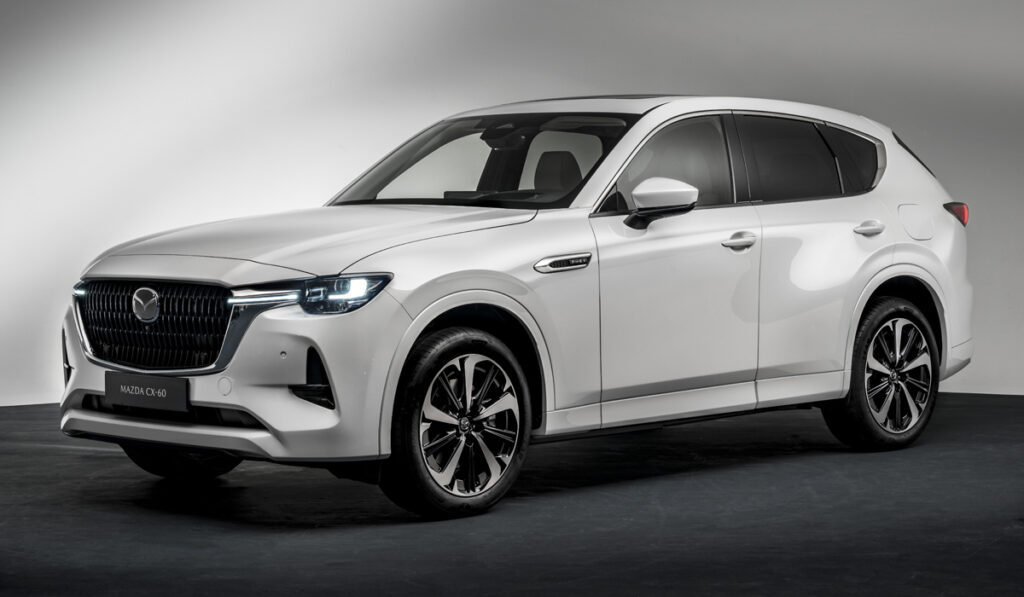 The Mazda CX-60 PHEV is also equipped with the advanced i-Activsense safety system, as well as a number of active safety features such as 360-degree low-speed display, See-Through View, Turn Across Traffic Assist, the Pedestrian detection SBS-R, Emergency Lane Keeping System, i-Adaptive Cruise Control System and BSM Vehicle Exit Warning System.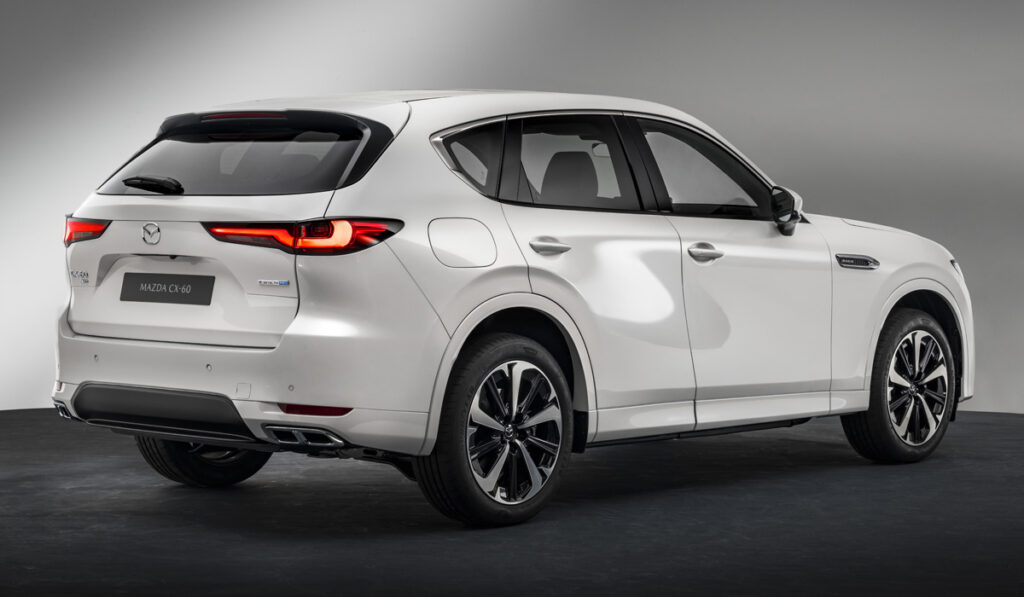 Mazda also said it plans to launch a vehicle that uses the platform. Multi-solution Platform Architecture will be available in more than five models in the next three years, followed by the Skyactiv EV Scalable Architecture platform after 2025, while the CX-80 is larger than the CX-60. With a three-row cabin, it will be re-launched in 2023.