Volkswagen Commercial Vehicles continues to lift the veil of secrecy ahead of the world premiere of the third-generation Amarok pickup, which is scheduled for 2022. If before that the company published sketches of fragments of the exterior, as well as part of the interior, now it has shown images of the entire car exactly from the side.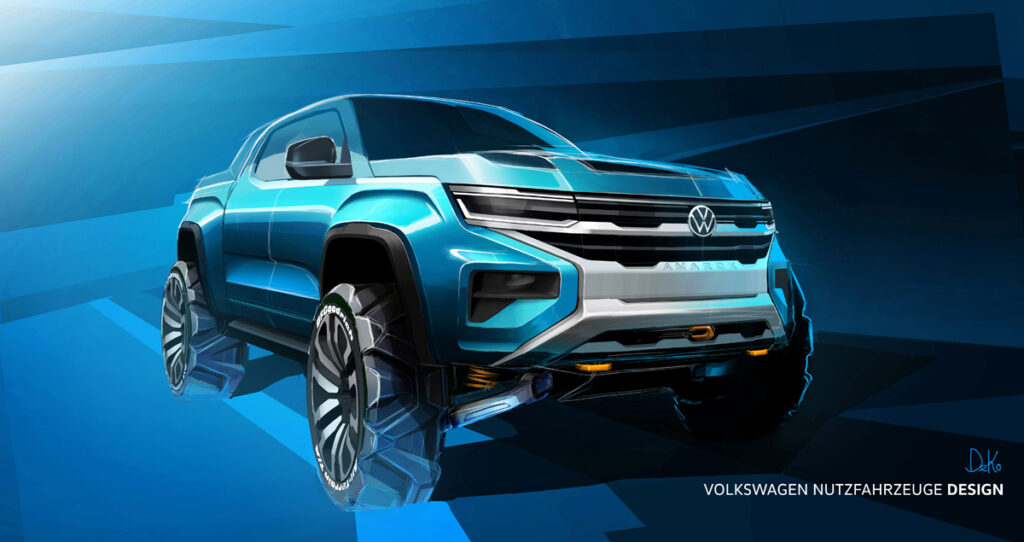 Volkswagen Amarok
New technical data were also made public. In particular, information about the dimensions: the length will increase by 10 cm – up to 5.35 m, the car will add width.
Exterior and interior design will become more premium, which will raise the bar for comfort among monophonic pickups (B-class). A charismatic embossing with the name of the model will appear in front and on the stern. The cargo area between the wheel arches will still accommodate a Euro pallet. The developers also took care of the safety of the cargo.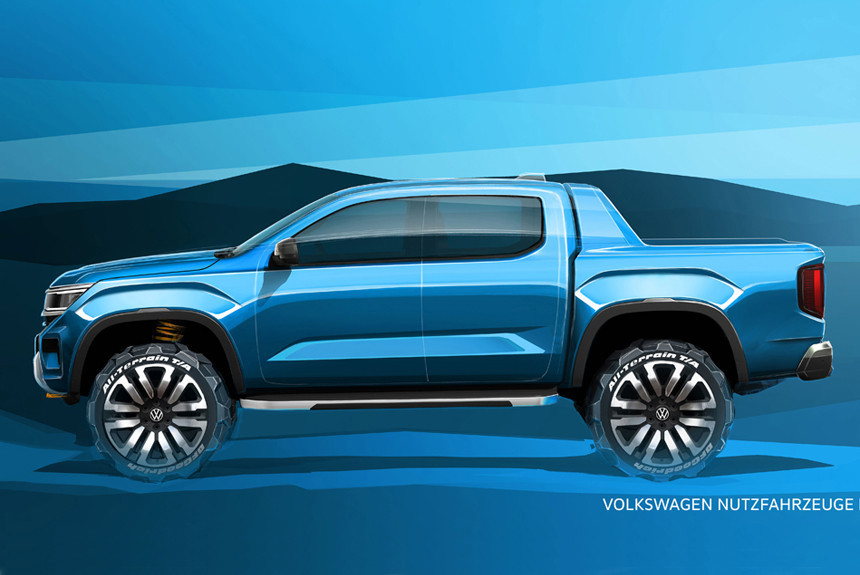 The new Amarok will benefit from improved off-road performance, including increased ground clearance. As before, the car will be available with a powerful V6 turbodiesel. For the first time in the pickup segment, the car will be equipped with various electronic driver assistance systems that will make driving easier and safer.

Recall that the new Amarok replaces the second generation model, produced with a V6 engine since 2016. And in total, since its first appearance in 2010, about 815,000 cars of two generations have been produced.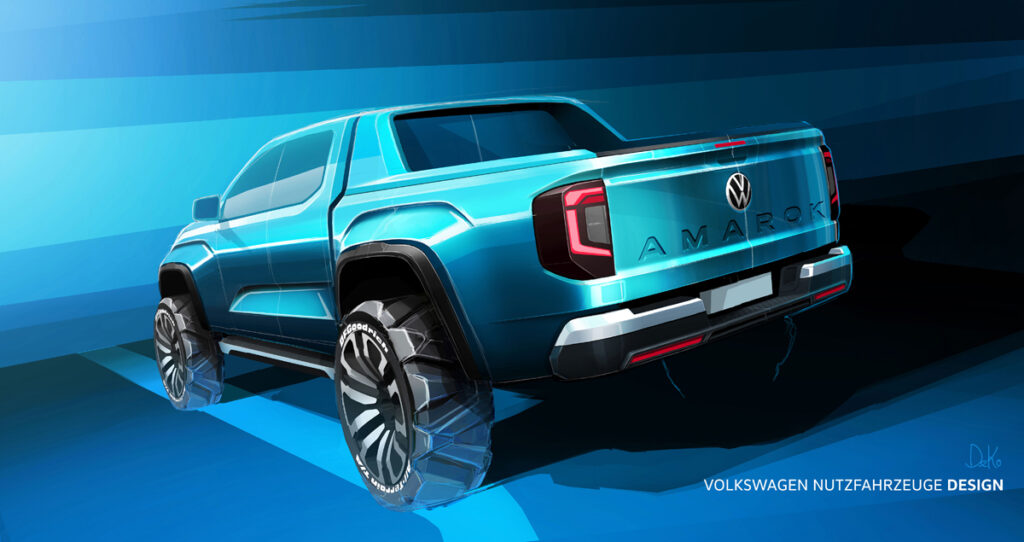 As for the "Wolf" in the "new skin", it was designed by branded teams from Europe and Australia. A more frisky "predator" will be produced at a factory in Silverton (South Africa).