The new 2022 Volvo C40 Recharge Pure Electric, model year 2022, has been launched and is now officially available for sale in Thailand. Powered by a pure electric motor with a maximum power of 408 horsepower and a battery that can run for more than 500 kilometers, knocking on a selling price of 2,750,000 baht with Volvo Premium Service Program -Pro package, 5 years or 100,000 kilometers of maintenance.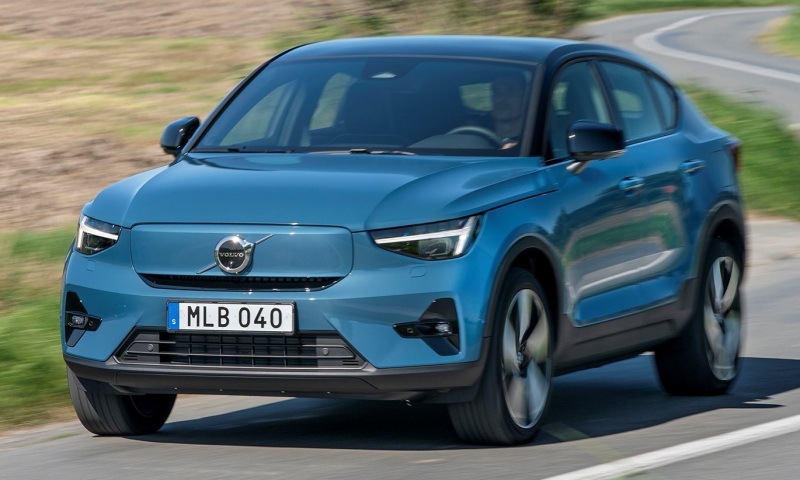 2022 Volvo C40
The new Volvo C40 Recharge Pure Electric is developed on the same Compact Modular Architecture (CMA) platform as the currently available XC40 Recharge. But design a look that emphasizes more sport with a coupe-style SUV body with a rear Aero Optimised Spoiler panel that enhances road traction. It is available only with a 100% electric drivetrain to meet Volvo's goal of becoming a fully electric vehicle manufacturer by 2030.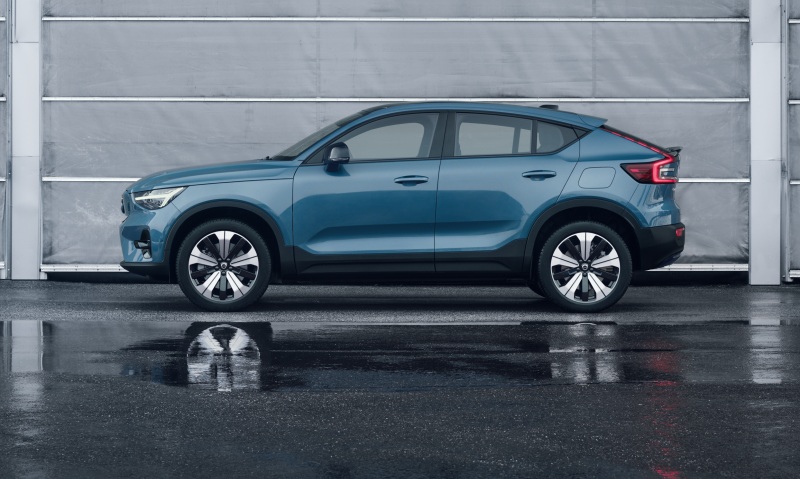 Volvo C40 Recharge Pure Electric is powered by a Dual Motor AWD electric motor that delivers a total maximum power of 408 horsepower, a maximum torque of 660 Newton-meters, can accelerate from 0-100 km / h in 4.7 seconds with a lithium battery. With a driving distance of more than 500 kilometers per charge (or 407 kilometers according to WLTP standards), it supports fast charging from 0-80% in about 37 minutes with a One Pedal Drive accelerator that can accelerate and Slow down the brakes in one key.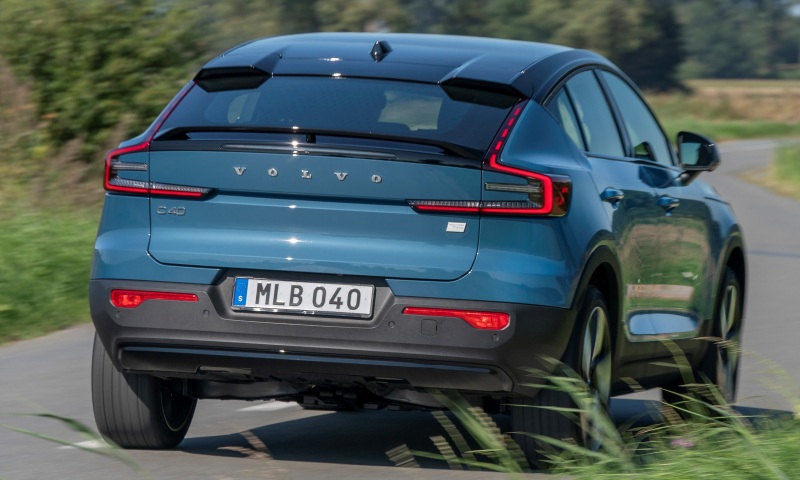 The exterior of the C40 Recharge Pure Electric, the Thai version, is equipped with headlights with LED Pixel Technology, working through a total of 84 LEDs, glass roof, Glass Panoramic Roof, rear door open-close with electricity without using hands, electric adjustable front seats with Driver's side memory, front four-way electric rear pusher, 60:40 split folding rear seat, Clean Zone air quality control system with PM 2.5 sensors, etc.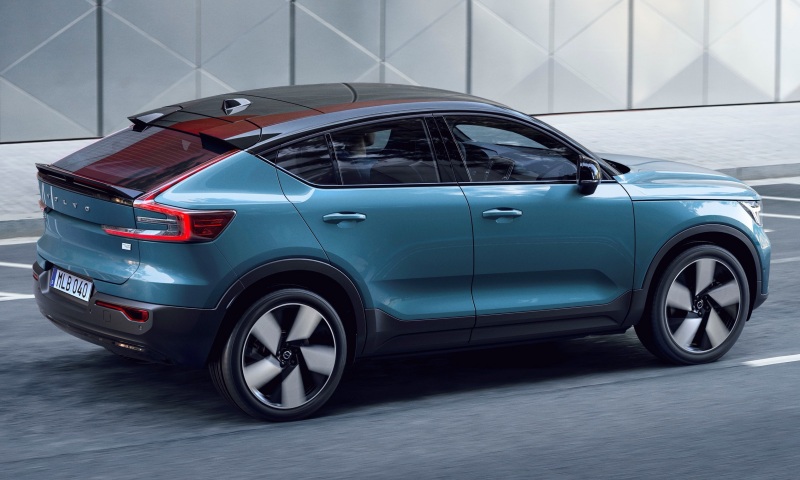 In addition, the Volvo C40 Recharge is equipped with a 12.3-inch driving information display with a 9-inch display in the center console that runs the Google operating system, fully supports Google Assistant, Google Maps and Google Play functions. type Along with Premium Sound by Harman Kardon, a 600-watt amplifier drives sound through 13 speakers around the car, including Air-ventilated woofers and subwoofers. including a wireless mobile phone charger and a Park Assist Camera surround view camera, etc.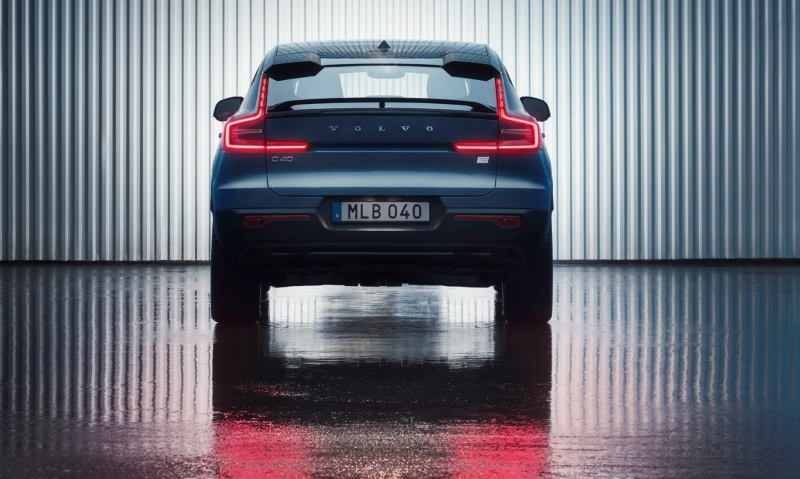 The Volvo C40 Recharge comes with the Volvo Car Package, which includes a free Volvo Premium Service Program – Pro (VPSP Pro) after-sales service, which includes a 5-year or 100,000 kilometers of quality warranty, a 5-year or 100,000 kilometers of maintenance and 24-hour support. for 5 years, including first-class insurance for 3 years, a wall charger with free electrical system inspection and installation services, free charging with EA Anywhere Application worth 25,000 baht and an 8-year high-voltage battery warranty, or 150,000 kilometers.