After the end of December last year, Mitsubishi released a picture of the rear of one of the cars. It is reported to be exhibited at the Tokyo Auto Salon 2022 on January 14.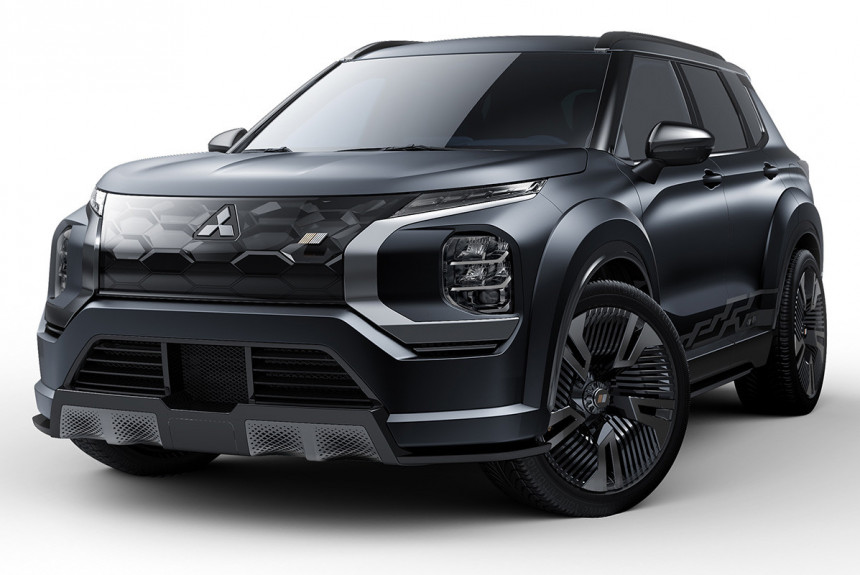 Mitsubishi Vision Ralliart Concept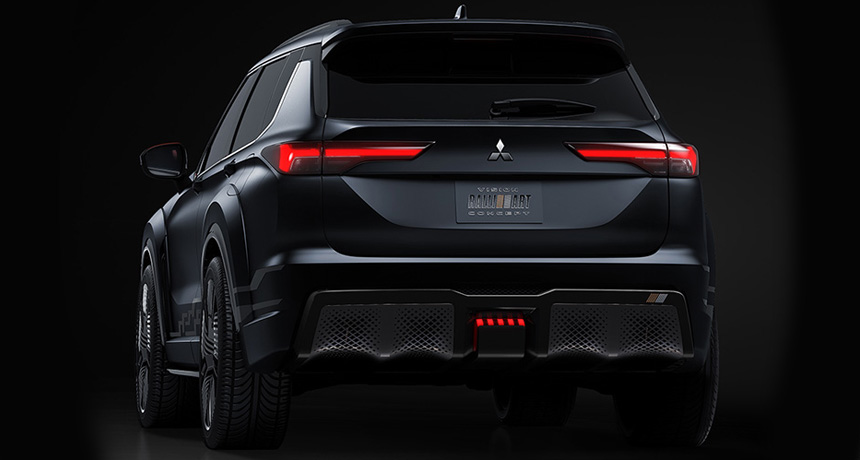 The latest has been revealed and it is the Mitsubishi Vision Ralliart Concept that is based on the Outlander PHEV with the slogan "The Next Era, The Next Adventure" which suggests that it could be a sign of something. Different things will happen in terms of various performance with Mitsubishi cars.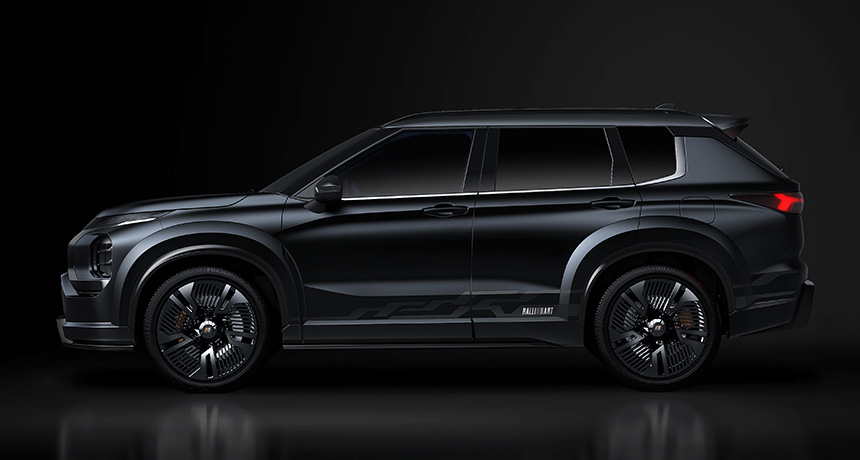 For the Mitsubishi Vision Ralliart Concept, it has been refurbished with a Wide Body Kit, a honeycomb-patterned grille. With Mitsubish and Ralliart logos attached, the front bumper is redesigned to have a lower ground clearance than a typical SUV, as well as a rear bumper with a large diffuser. F1-style brake lights and 22-inch wheels.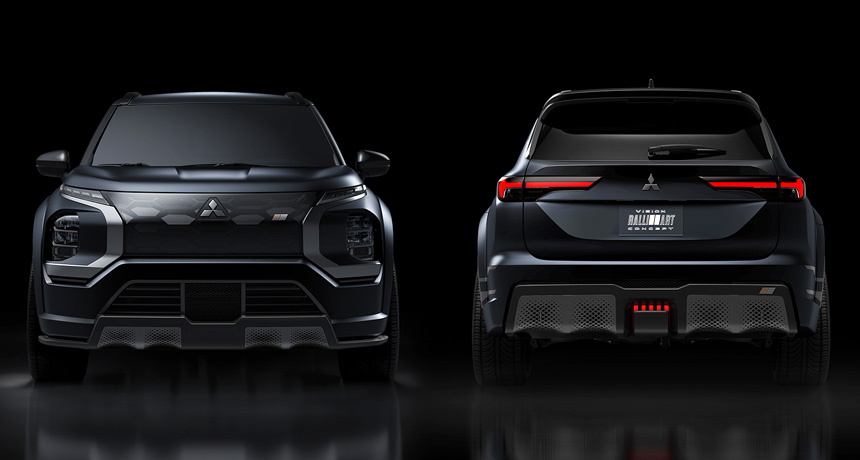 For Mitsubishi vehicles, choose black. While the interior of the cabin has not revealed any pictures to come out to watch.
Mitsubishi hasn't revealed details about the electric powertrain. just say An electric motor of higher power will be installed. Adjusting the 4-wheel control system is more sporty. and increased battery capacity.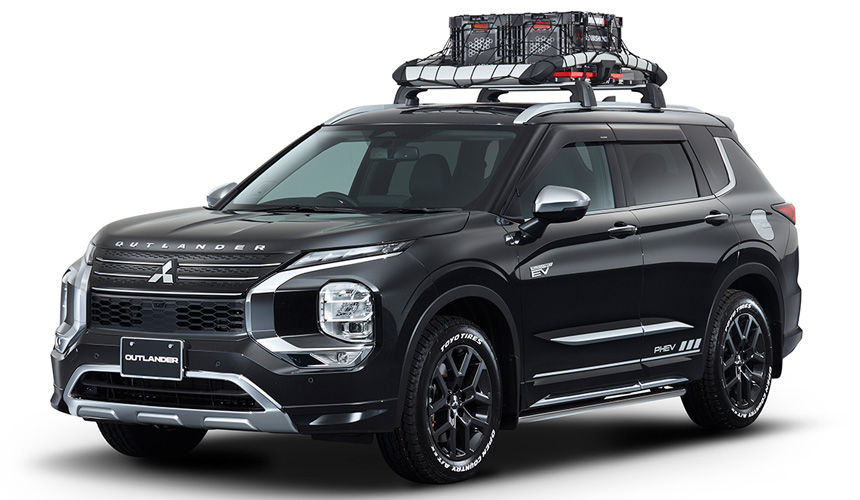 The Mitsubishi Outlander PHEV is currently equipped with dual electric motors, Super-All Wheel Control (S-AWC) and a 20 kWh battery.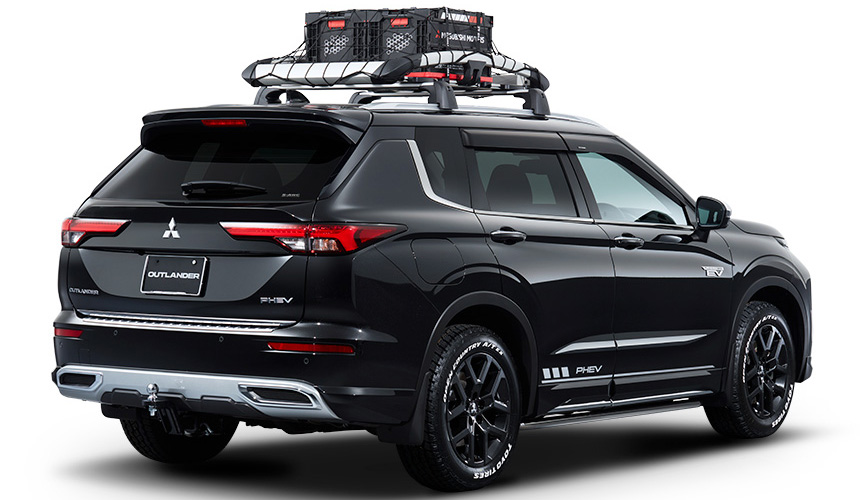 The Japanese automaker claims the Vision Ralliart Concept incorporates Ralliart DNA and brings "high levels of acceleration, cornering and braking in all road and weather conditions". Chassis has been made since then. Even with improvements in the previous generation.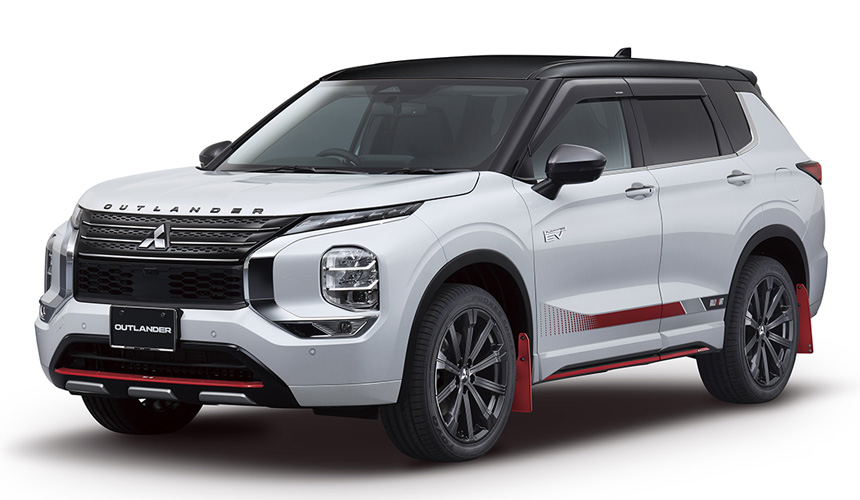 The Outlander PHEV that serves as the basis for this Concept remains a large SUV. In addition to 22-inch wheels, the Vision Ralliart Concept is equipped with large disc brakes with 6-piston brake calipers, and is expected to be equipped with a " steering wheel" system. New suspension as well.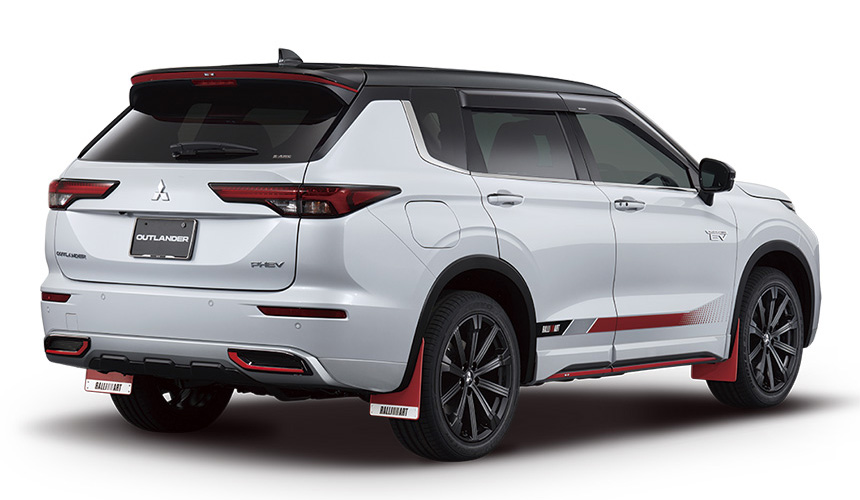 However, the Mitsubishi Vision Ralliart Concept will be showcased at the Tokyo Auto Show 2022 as a concept car and open to visitors' opinions on how to adapt and develop Mitsubishi 's future vehicles , indicating a version of the Mitsubishi Vision Ralliart. Production of the SUV PHEV.