Toyota Motor Corporation 's US division announced on January 25 that it will set up a " TRD Pro " in pursuit of off-road performance for the new " Sequoia " (2023 Toyota Sequoia TRD Pro) .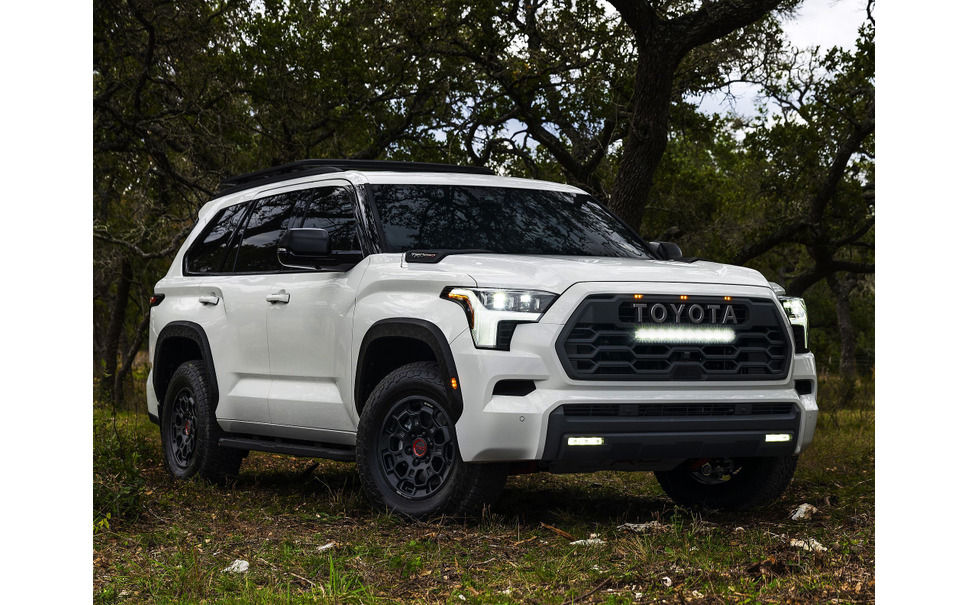 2023 Toyota Sequoia TRD Pro: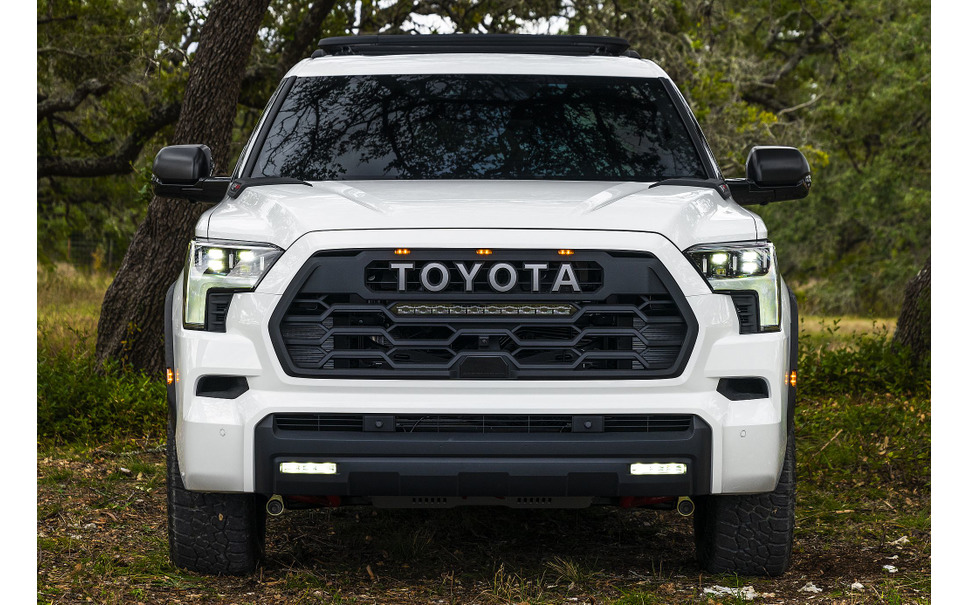 TRD Pro is an off-road grade named "TRD" (Toyota Racing Development). TRD Pro will be available for pickup trucks and SUVs sold by Toyota in the US market. It has been set for the new "Tundra" large pickup truck, "Tacoma" for medium-sized pickup trucks, and "4Runner" for small SUVs. All drive systems will be 4WD.
The new Sequoia TRD Pro is equipped with a FOX bypass shock as standard equipment to maximize off-road performance. A selective locking rear differential is also adopted. The TRD Pro is equipped with a newly developed front stabilizer, red-painted suspension parts, aluminum TRD front skid plate, underbody protection, all-terrain tires, and BBS aluminum wheels.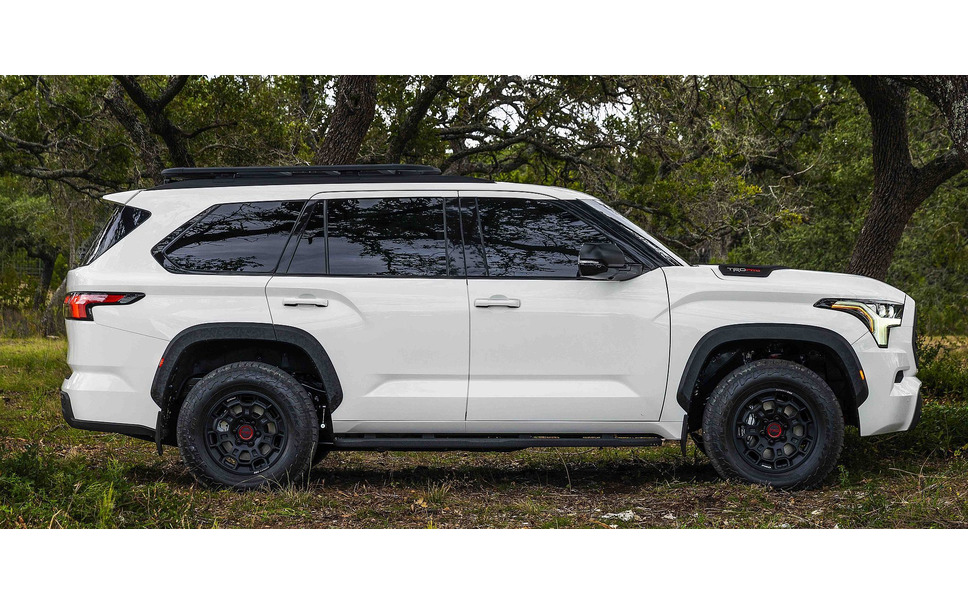 TRD Pro is equipped as standard with "Multi Terrane Select" that supports off-road driving. Control wheel spin on different terrains by changing the multi-terrain select settings. "CRAWL Control" acts as a low-speed off-road cruise control that allows the driver to focus on steering while maintaining one of five selectable speeds. Downhill assist control helps the driver down steep slopes by limiting the speed of the vehicle downhill.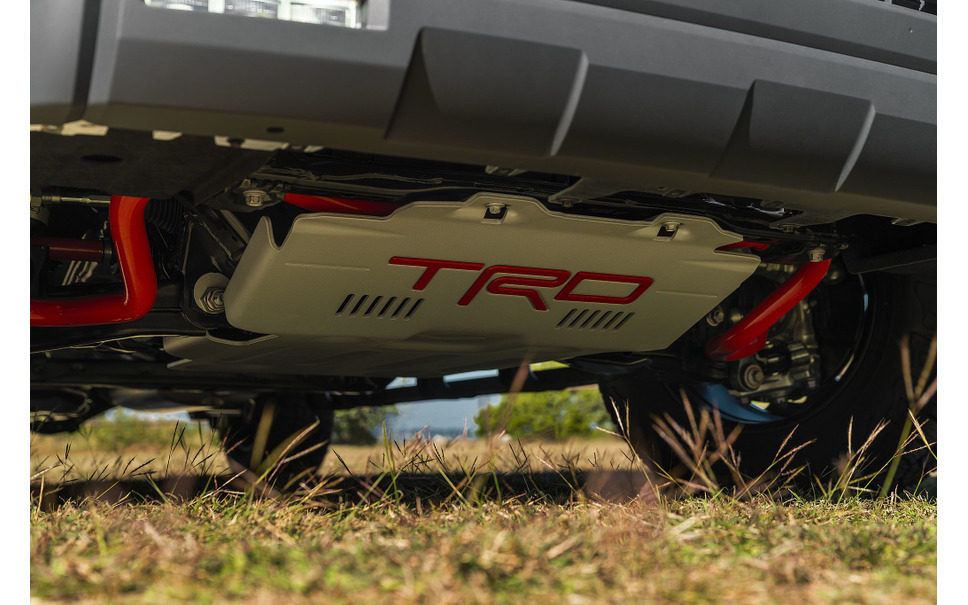 The TRD Pro will be equipped with a second-row captain seat, a TRD steering wheel with a heater, and a TRD accent TRD roof rack for the seat and shift knob. The "TOYOTA" emblem was attached to the front grill.
The TRD Pro powertrain will be the only hybrid "i-FORCE MAX", like the other new Sequoia grades. This powertrain is the successor to the conventional Sequoia "iForce". The conventional iForce is a 5.7-liter V8 gasoline naturally aspirated engine with a maximum output of 381hp and a maximum torque of 55.5kgm.
In contrast, the new i-FORCE MAX combines a downsized V6 gasoline twin-turbo engine with a displacement of 3445cc with a motor. The motor was laid out between the engine and the 10-speed automatic transmission. The motor efficiently transfers power via a 10-speed AT. Engine starting, EV mode driving, electrical assist and energy regeneration are done only through hybrid components.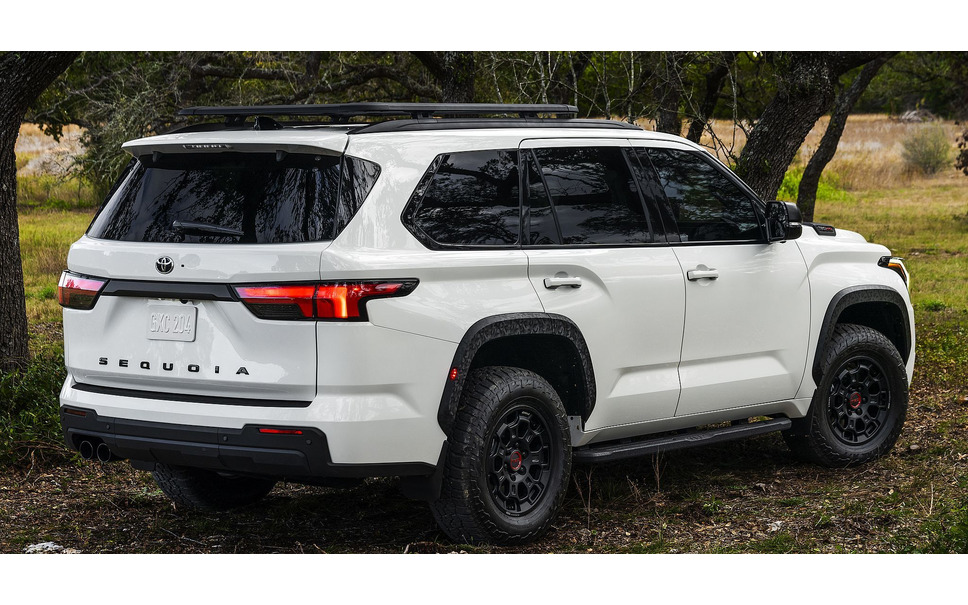 The new i-FORCE MAX powertrain has a maximum output of 437hp / 5200rpm and a maximum torque of 80.6kgm / 2400rpm. The engine displacement has been reduced by approximately 2.2 liters from the conventional iForce's 5.7 liters. Still, with two turbos and a motor, the power was increased by 56hp and the torque was increased by 25.1kgm.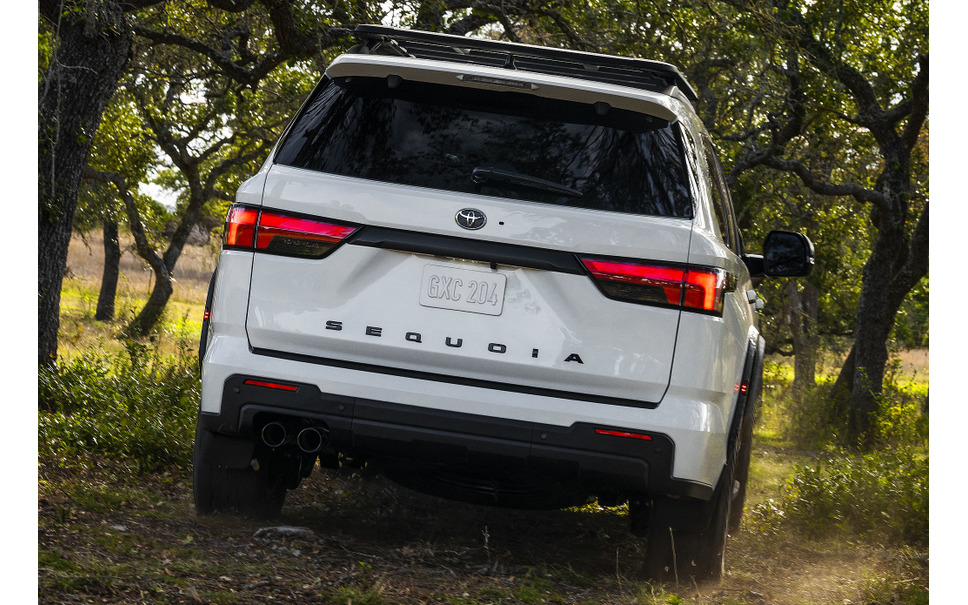 The i-FORCE MAX powertrain is designed to provide maximum performance and maximum efficiency in all situations. When towing a camper or the like, the hybrid system adds power and torque. At low speeds in urban areas, EV mode provides quietness and improved fuel economy. On the highway, it provides highly responsive linear power delivery. The maximum torque of 80.6kgm obtained in the low rev range of 2400rpm supports off-road driving.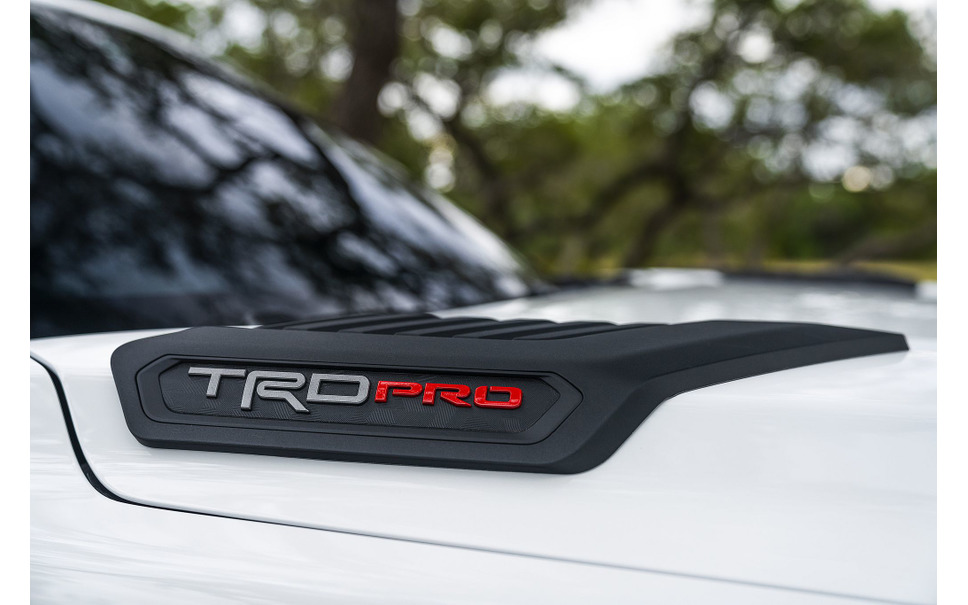 A newly developed power control unit (PCU) has been adopted to pursue excellent battery durability and thermal performance. Nickel-metal hydride (Ni-MH) batteries are laid out under the backseat. The 10-speed electronically controlled automatic transmission "ECTi" is equipped with a sequential shift mode, uphill / downhill shift logic, and "TOW" and "HAUL" driving modes.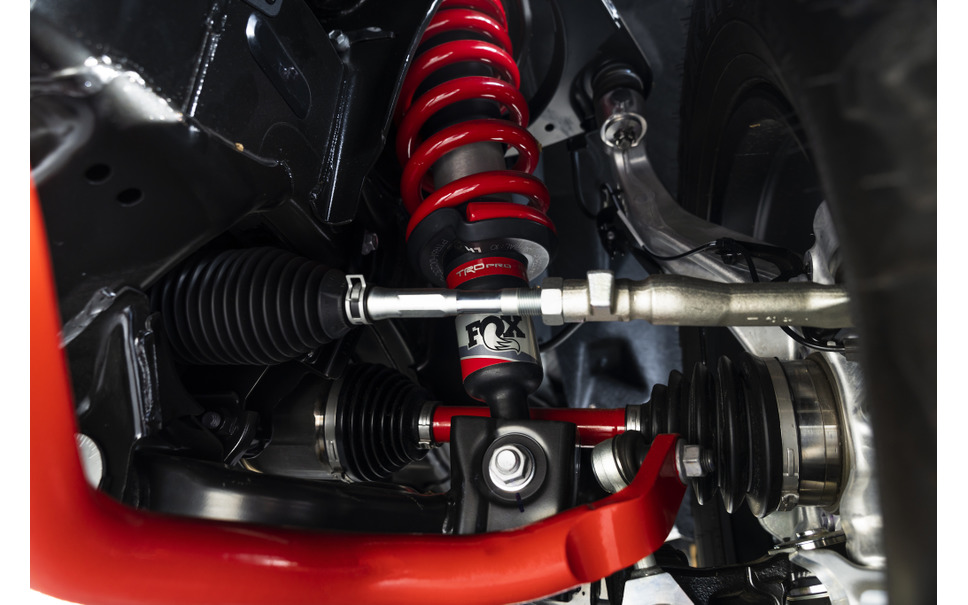 Also, if you select "SPORT" or "SPORT +" in the driving mode, i-FORCE MAX will use the instantaneous response of the electric motor. The electric motor covers most of the low-speed driving, but when it exceeds 30km / h, the gasoline engine starts and pursues excellent performance in the medium and high speed range. In TOW and HAUL modes, the i-FORCE MAX system is always active. It is said to bring excellent acceleration and torque when towing