Toyota has been providing off-road fans with sophisticated performance, power, reliability and comfort for almost 14 years with the conventional Land Cruiser (200 series). Toyota is trying to raise the standard again with the new Land Cruiser to be launched in Australia in 2022. TJM has developed a variety of premium accessories to turn the new Land Cruiser into an absolute off-road vehicle.
Land Cruiser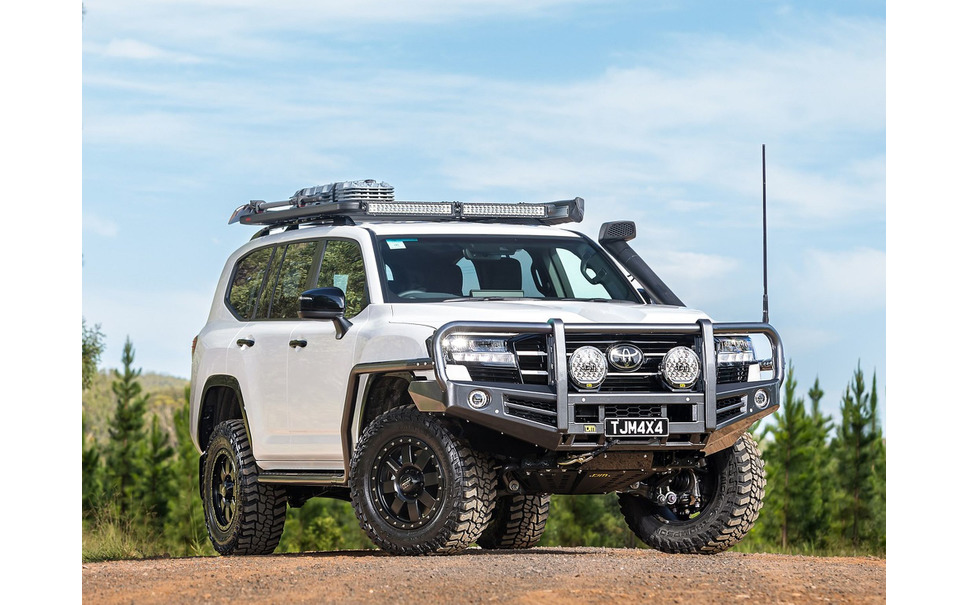 Adding the latest TJM accessories to the new Land Cruiser in the 300 series will enable off-road adventures, trekking, and crossing harsh terrain. We take pride in developing advanced vehicle protection items and innovative suspensions to maintain new performance wherever we go.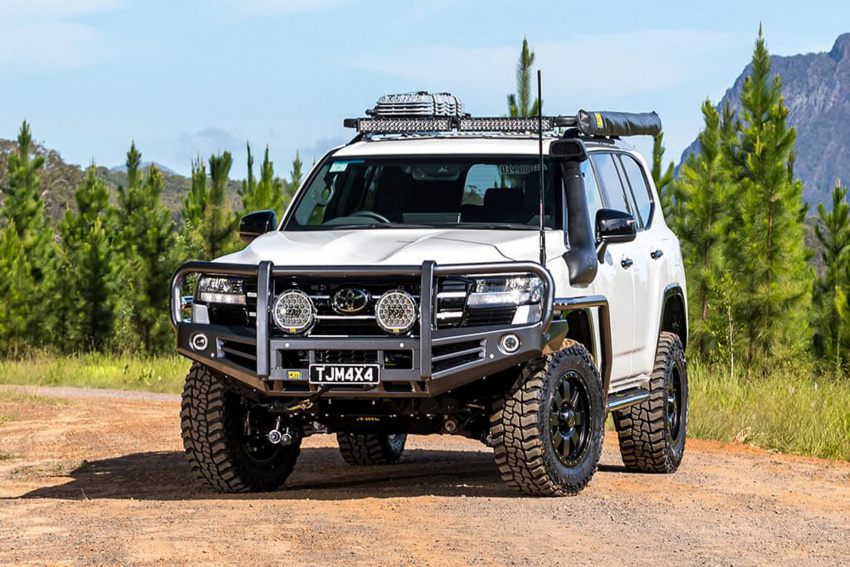 The all-steel "Outback Boulevard" protects the low-front intercooler. The Outback Boulevard has a tough design and is equipped with a steel winch frame. According to TJM, the protection and strength are improved without compromising the aerodynamic performance of the original front bumper.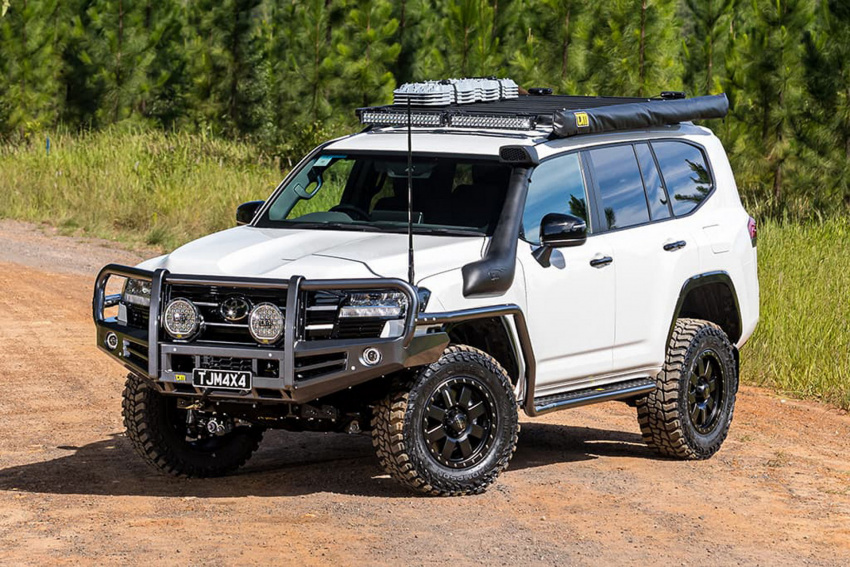 Underbody guards, side steps and sidebars are available. The addition of side steps makes it easier to access the room and enhances the protection of the underbody.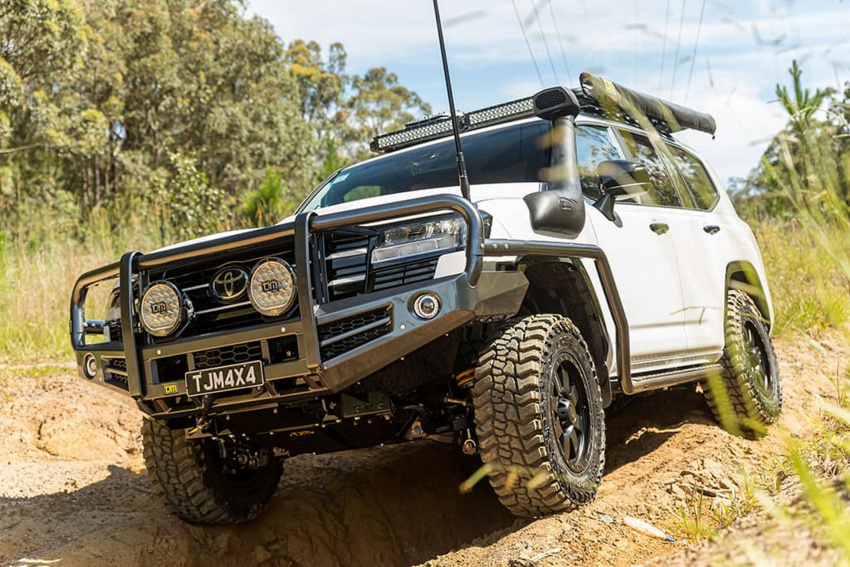 The custom tuned XGS suspension is equipped with twin tube shock absorbers with multi-stage speed control valves to accommodate changing terrain. To ensure ride quality, TJM has specially developed an upper control arm for the new Land Cruiser. The upper control arm is said to be the first for the Australian market.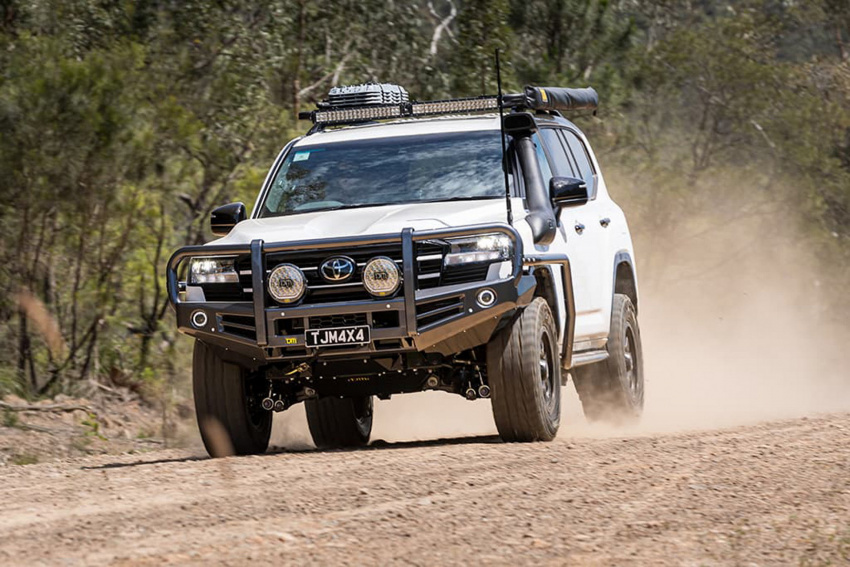 A snorkel was also set up to supply air to the engine when crossing deep rivers. It is a new design with a wide opening to increase the air flow. LED driving lights are also available.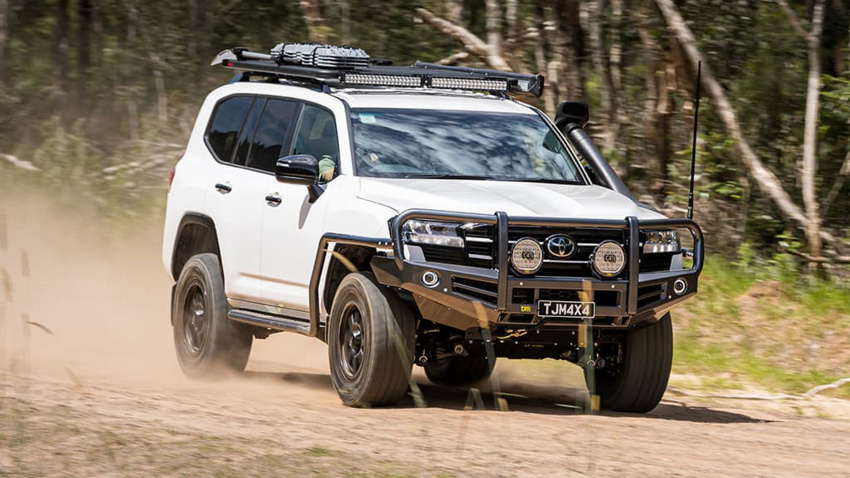 The new Land Cruiser for the Australian market will be equipped with a 3.3-liter V-6 twin-turbo diesel engine. The structure of each engine part such as the piston combustion chamber, intake port, and injector has been optimized. The maximum output is 309ps and the maximum torque is 71.4kgm. It is said to be the strongest diesel engine of the Land Cruiser of all time.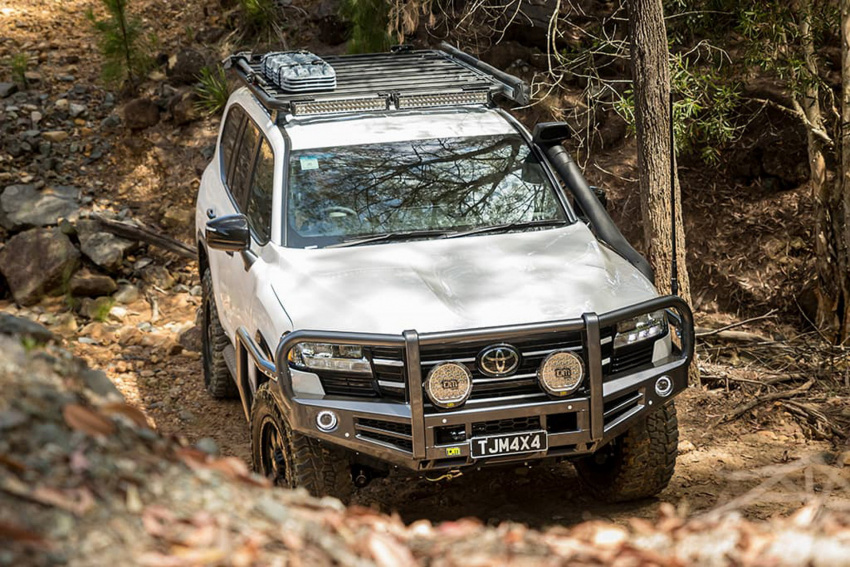 The engine was fitted with a 2-way twin turbo with variable nozzles. In the low speed range, the high response of the single turbo realizes powerful acceleration, and in the high speed range, the twin turbo's large intake amount realizes a relaxed acceleration.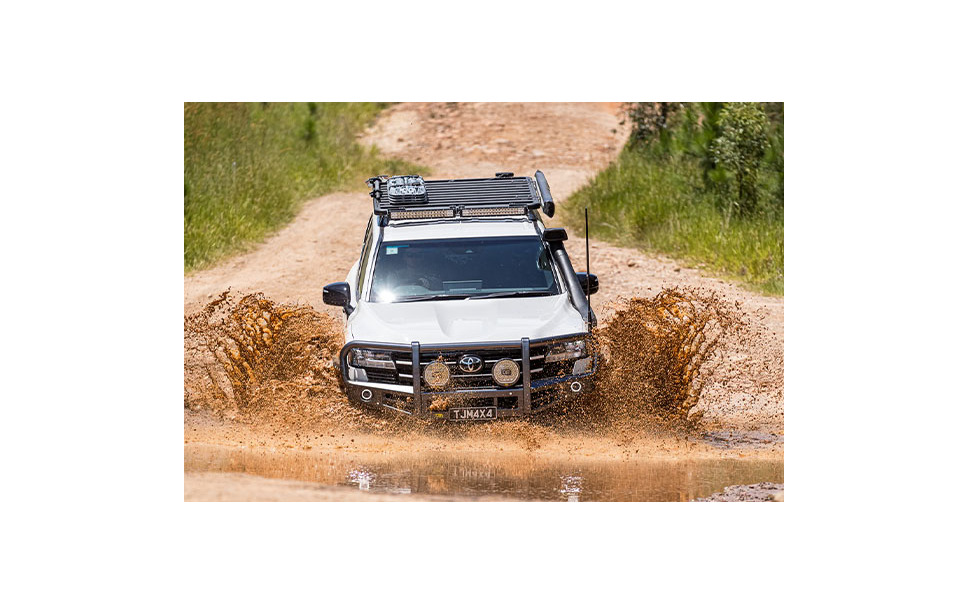 This V6 twin-turbo diesel engine is combined with a 10-speed AT "direct shift." The lockup is activated in almost the entire area except when starting, and a direct feeling is pursued. In addition, by increasing the speed to 10 speeds, the gear steps are crossed and the overall gear ratio is widened.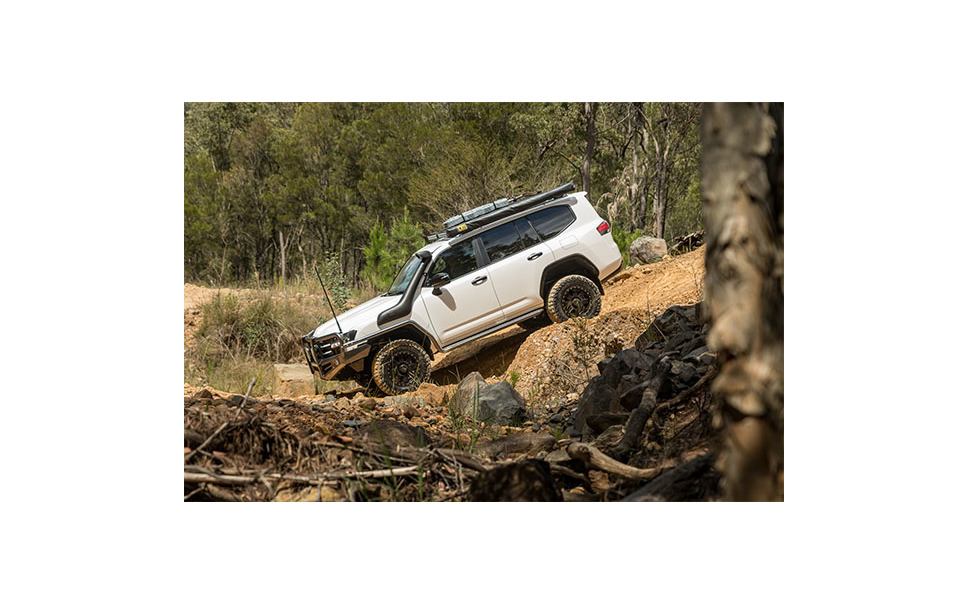 TJM is currently accepting orders for customized parts for the new Land Cruiser. It is also possible to install parts according to the delivery of the car starting in 2022.
Check Our Youtube Channel