An international auto show has opened in Los Angeles, the highlight of Hyundai Motor's exposition is the conceptual electric crossover Ioniq 7. The future production model of the same name will repeat the design of this show car by 60-70%.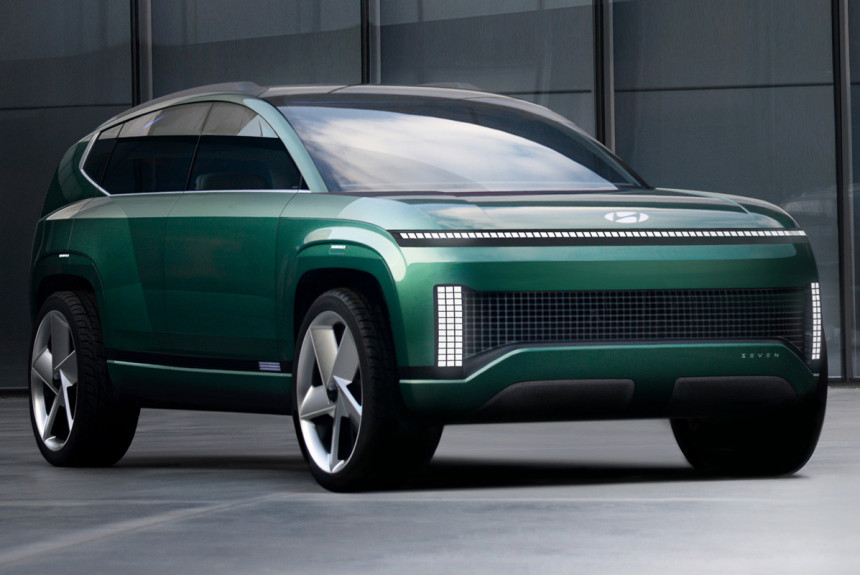 Ioniq 7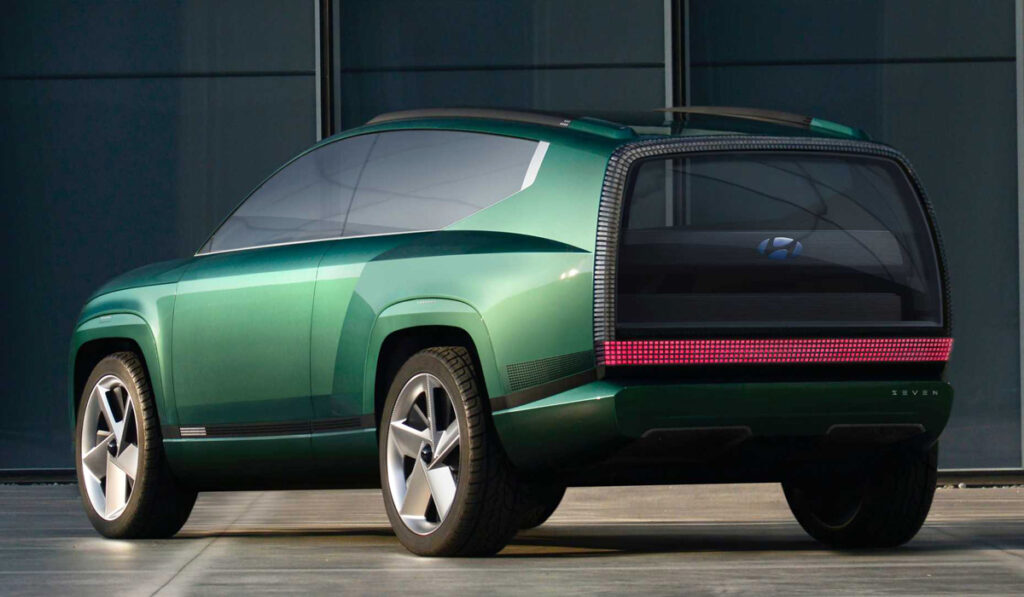 Like the Kia EV9 presented at the same exhibition , the Ionic 7 is built on an extended version of the E-GMP platform , created specifically for electric vehicles. And on Hyundai it is "stretched" even more: if the EV9 has a distance between the wheel axles of 3100 mm, then the Ioniq 7 has it – 3200 mm (more than the long – wheelbase Mercedes-Benz S-Class !). The overall length of the car exceeds five meters, the exact parameter is not reported.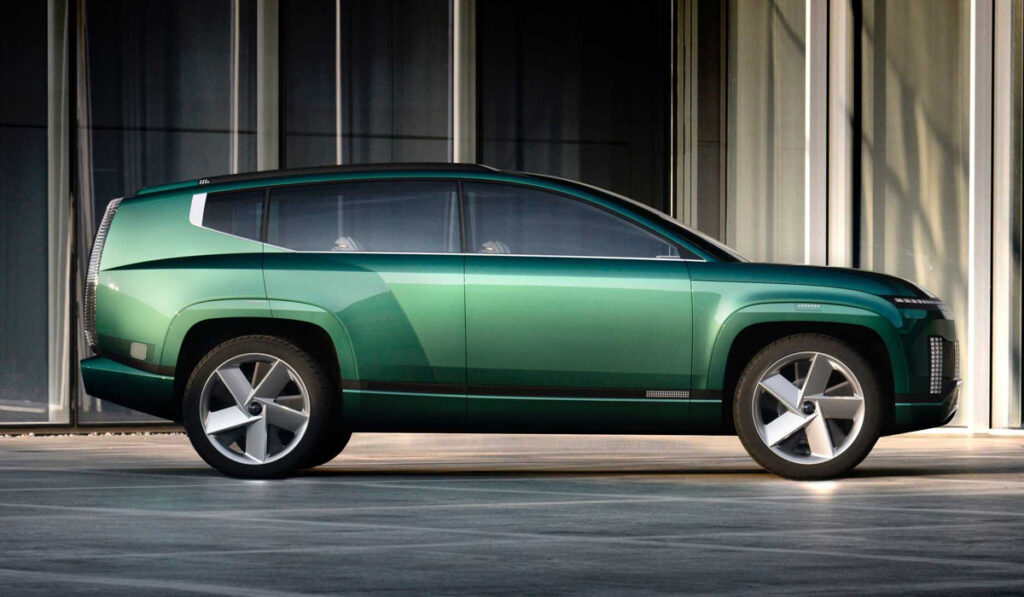 EV9 has a deliberately brutal masculine style, Ioniq 7, on the contrary, is made "asexual" – a two-volume body, but at the same time subordinate to the requirements of streamlining by forms. Laconic lines, clean surfaces. Of the interesting details – pixel LED headlights and lanterns, flowing into the panoramic roof with a huge area of ​​"lobovik", as well as covering almost the entire tailgate rear window.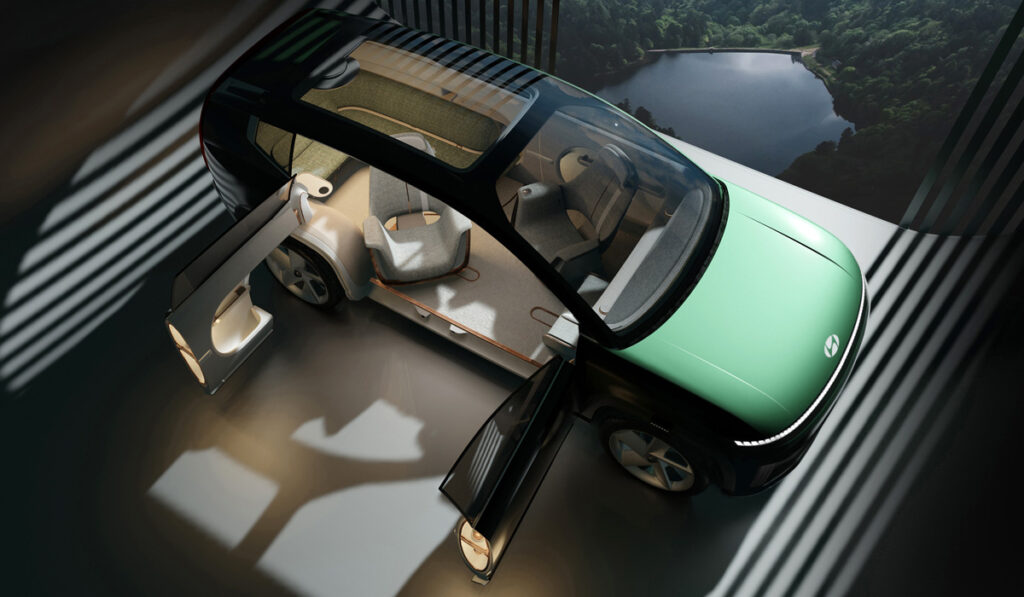 The car has four doors, not five. The rear is only on the starboard side, and it opens against the course, on the left there is one huge driver's side.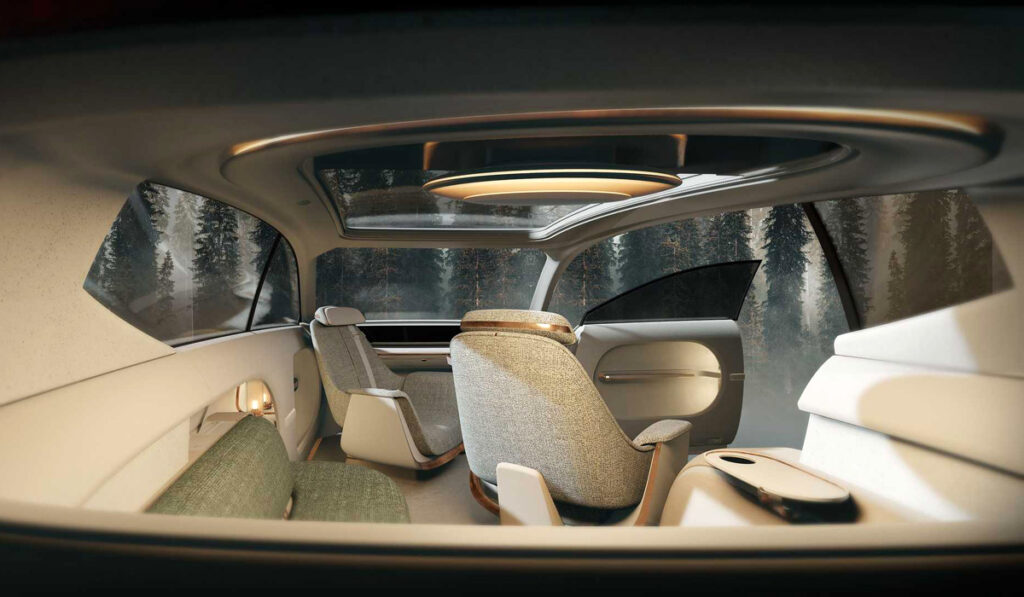 The salon has a cozy, almost homely atmosphere. There is no steering wheel, as conceived by the developers, the autopilot is fully responsible for control. The front luxury seats have a swivel mechanism, and the rear passengers have a corner sofa installed on the left side. The upholstery is made of wear-resistant cloth with a pockmarked texture. Of course, such an unexpected layout of the cabin will not go into the series – just Hyundai shows what ample opportunities the coming full automation of car control promises: after all, if you leave the process at the mercy of error-free electronics, you can relax – you don't have to sit tightly fastened in the seats in the direction of travel.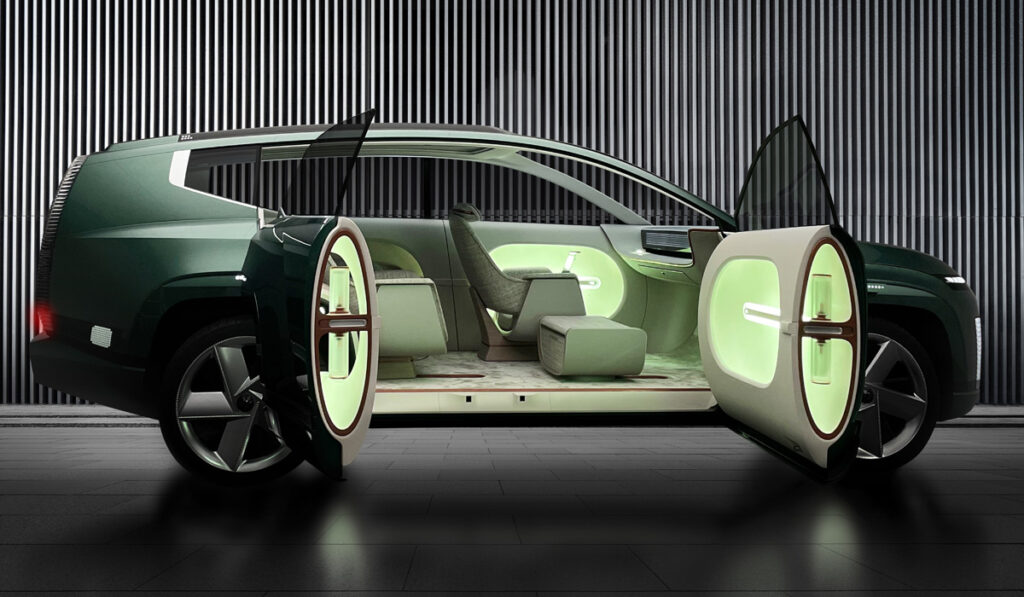 The Koreans do not report the technical characteristics of the Ioniq 7 Concept, and they are not important, because this is just a demonstration full-size model without deep technical elaboration. However, it is argued that the estimated range of the crossover on a single charge reaches 483 km. The electrical system is rechargeable from ultra-fast charging stations, which can replenish 10% to 80% of battery power in just 20 minutes.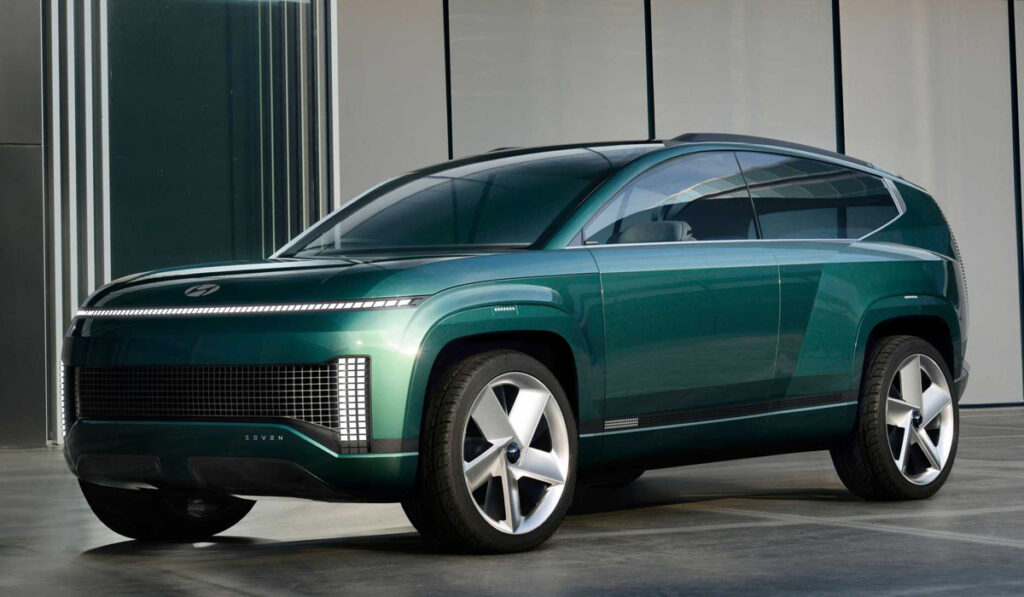 The production version of the Ioniq 7 will be released in 2024 or 2025. Naturally, with great simplifications regarding the ideas inherent in the show car and with a traditional steering wheel.