Aygo is the smallest model in Toyota's European lineup. The first two generations of the car were developed jointly with Peugeot and Citroën, but the third Japanese manufacturer decided to release it on its own. The car is stylish and modern. In addition, it is supplemented with the X prefix in the name.
2022 Toyota Aygo X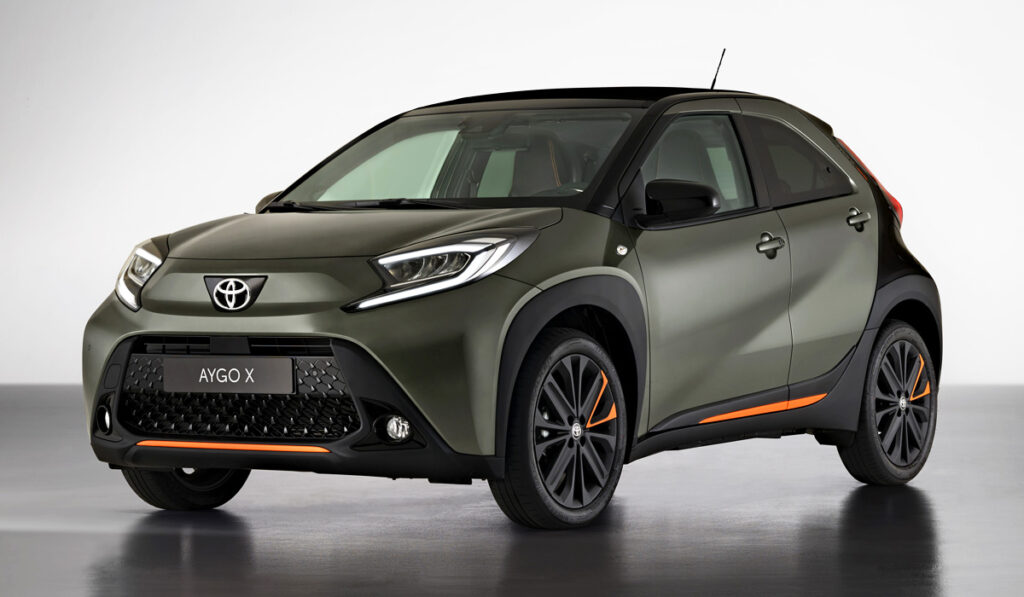 With the change of generation, the car has grown in length by 235 mm and now reaches 3700 mm. It also became 125 mm wider (up to 1740 mm) and 65 mm higher (up to 1525 mm) than its predecessor. In this case, the distance between the axles increased by 90 mm and is 2430 mm. As a result of these changes, there is much more space for rear passengers. The volume of the luggage compartment has grown by almost 60 liters to 231, and with the seats folded down, it reaches 829 liters at all.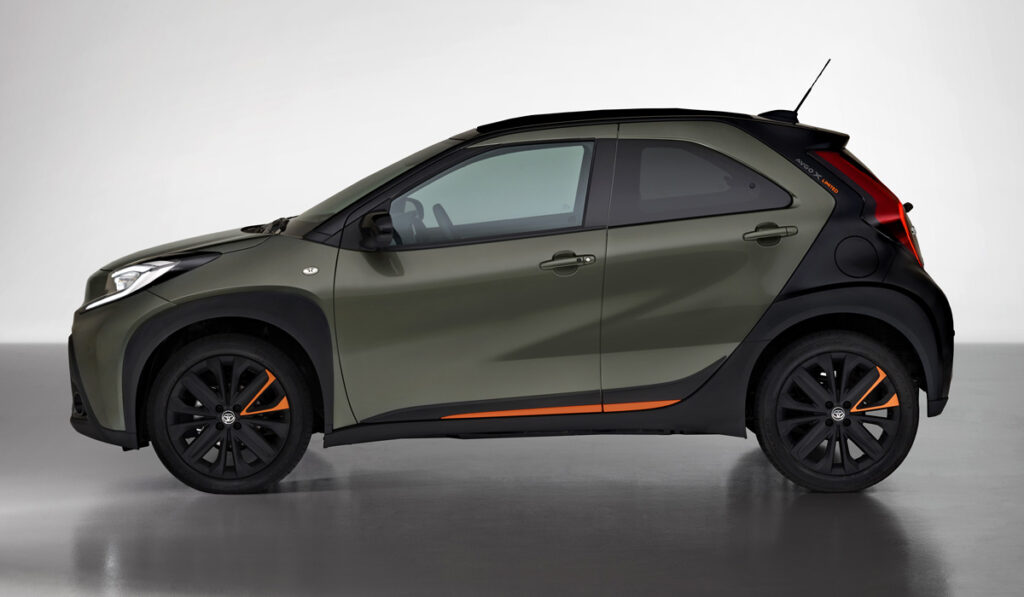 The developers called the novelty a crossover. The involvement in this segment is evidenced by a black plastic body kit, increased ground clearance by 11 mm and 18-inch wheels. Models have reduced the angle of the windshield. The body was painted in two colors. The manufacturer did not use a standard scheme where the roof is different in color from the rest of the body. Here the rear of the car with access to the fenders is painted in dark.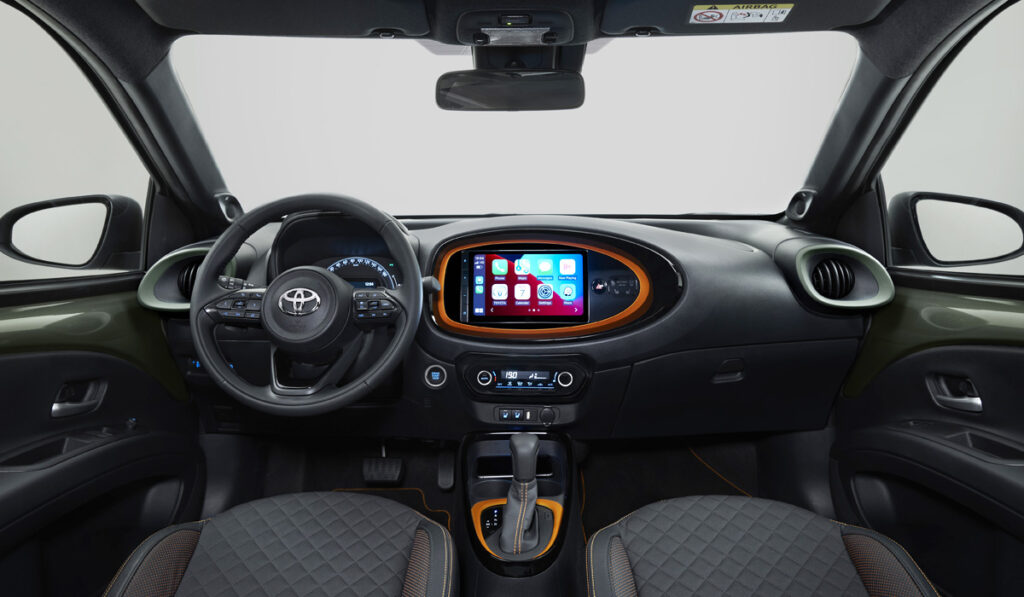 The interior looks no less impressive than the exterior. Its equipment includes a multimedia system with a 9-inch touchscreen, a JBL audio system and a slot for wireless charging of a smartphone. An advanced safety package is also available, which includes adaptive cruise control, night-time pedestrian detection and lane control.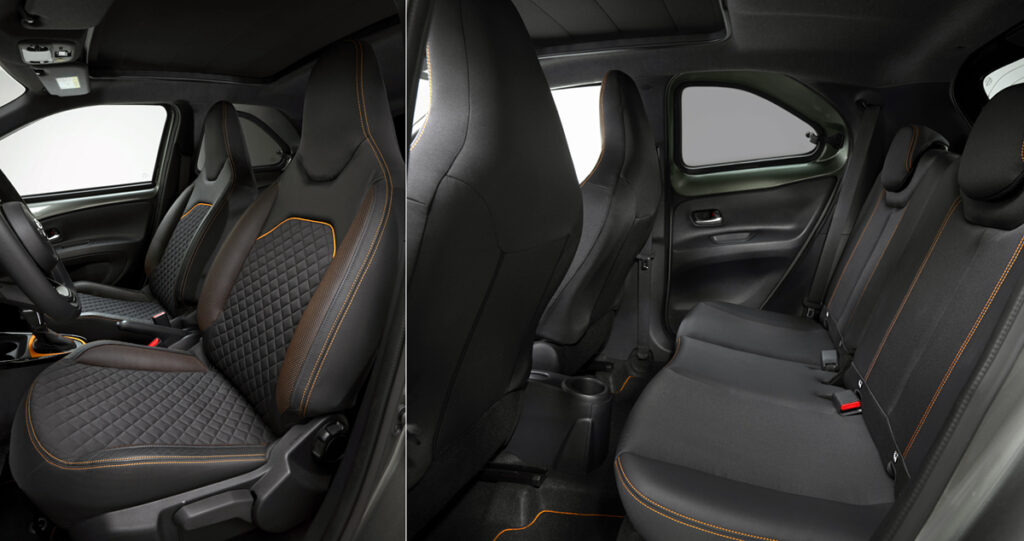 The new Aygo X is powered by a 1.0-liter three-cylinder gasoline engine producing 72 hp. and 93 Nm of torque, which is paired with a 5-speed manual transmission or automatic transmission. The maximum speed is electronically limited to 158 km / h. Fuel consumption is 4.7 liters per 100 km. Sales of the model will begin in early 2022.