The popular Hyundai Santa Fe crossover in the fall of 2020 has undergone a deep modernization. The models have completely revised the exterior, the car now looks stylish and modern. However, the changes did not end there.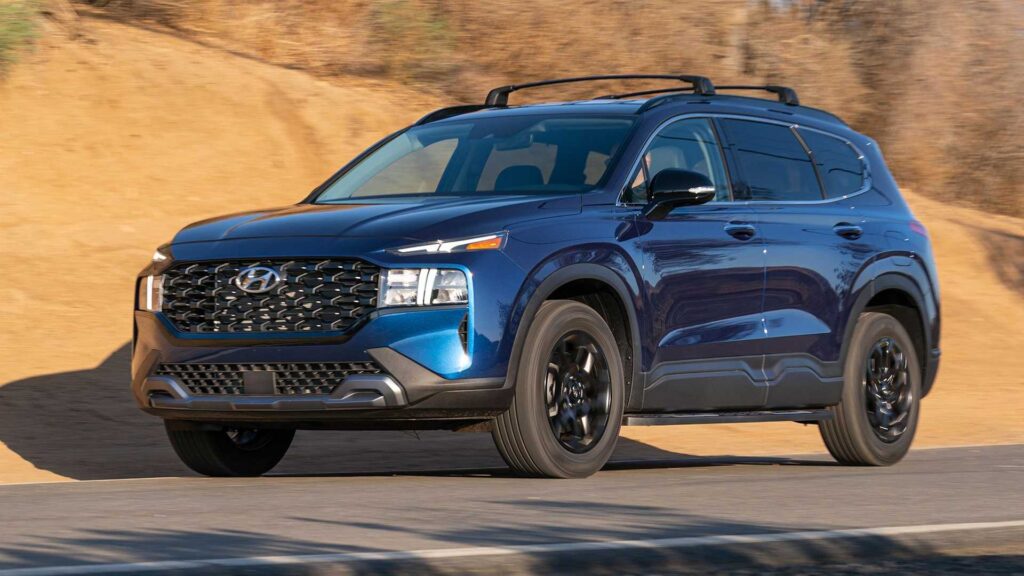 Hyundai Santa Fe XRT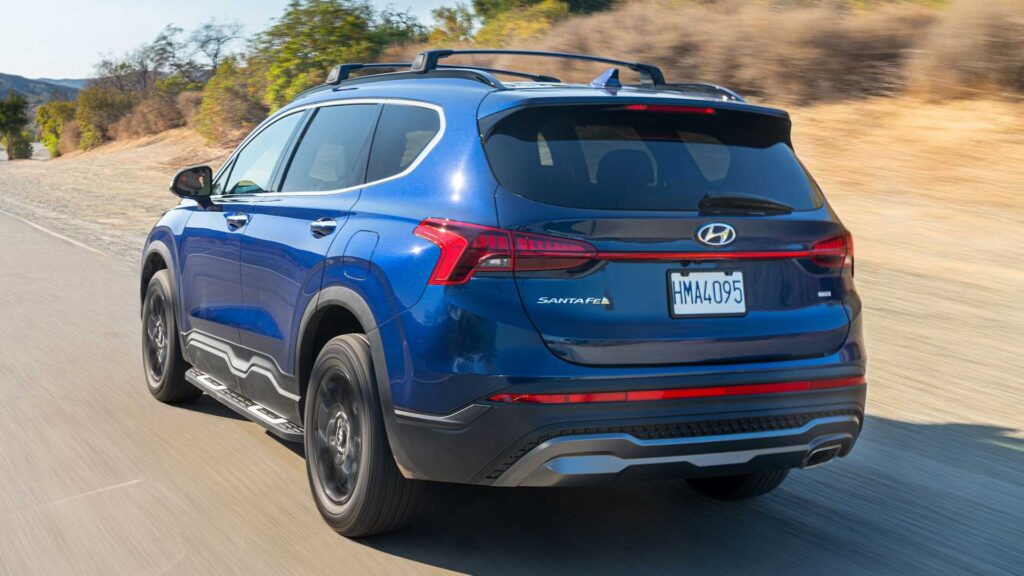 The manufacturer has introduced a new version of the Hyundai Santa Fe XRT model, which is perfect for those who like to stand out on the road. This option differs from the basic one with a redesigned appearance. That is, XRT can be called an optional styling package for the crossover. The car will take place between SEL and Limited trim levels.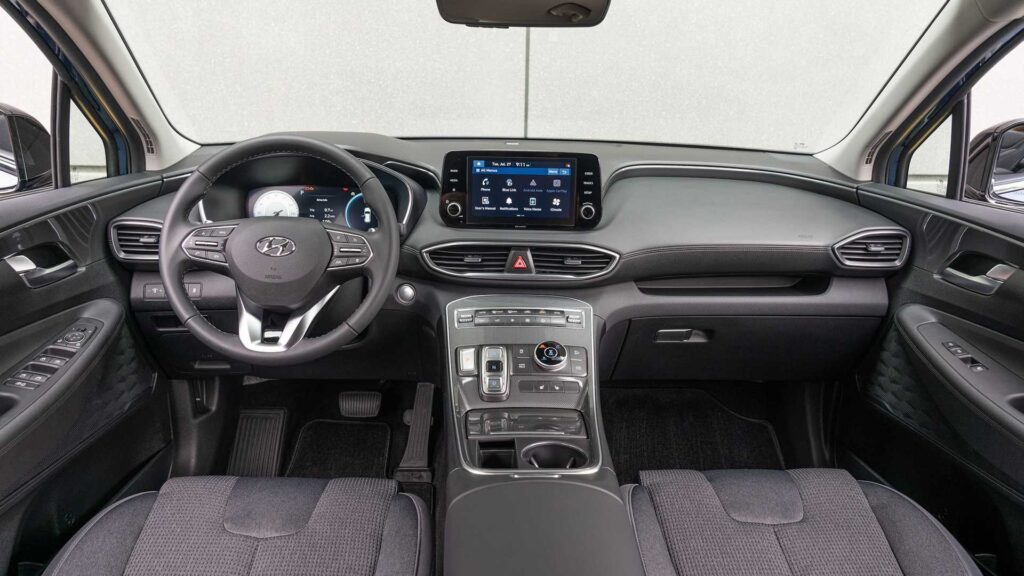 The car can be distinguished by the black trims on the front and rear bumpers, a black matte grille, dark rear-view mirror housings and roof rails. Accentuate styling with side door moldings, exclusive running boards and 18-inch dark alloy wheels. They did not modify the interior.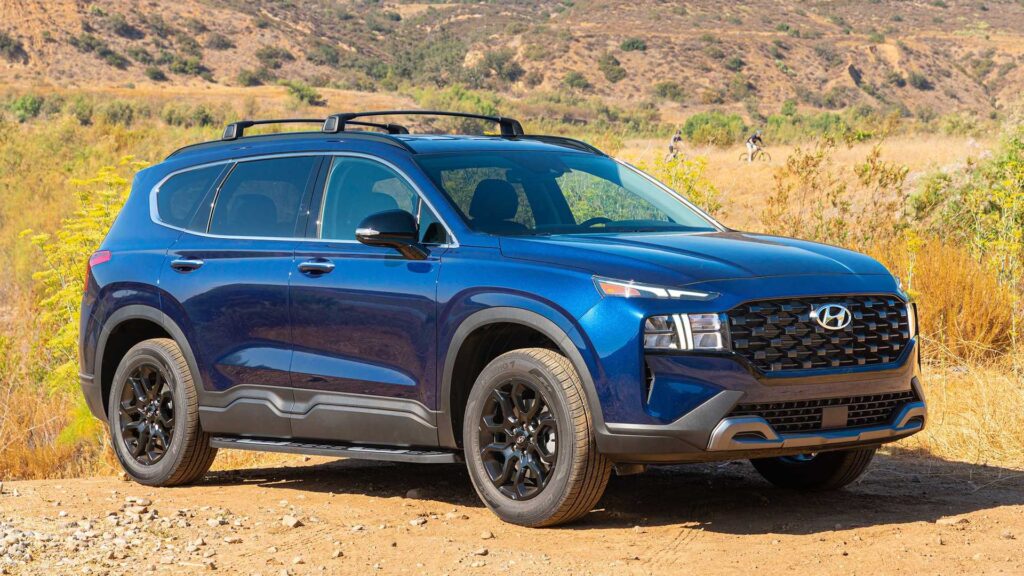 The cockpit is equipped with a 12.3-inch digital instrument cluster, a multimedia system with an 8-inch screen and support for wireless Android Auto and Apple CarPlay. Heated seats, leather-wrapped steering wheel, wireless smartphone charger and dual-zone climate control are also installed. The driver assistance package includes lane keeping assist, collision avoidance and pedestrian and cyclist detection assistance.
The special Santa Fe is powered by a 2.5-liter engine with 191 hp. (246 Nm). The model is also available with a 2.5-liter turbo engine with 277 hp output. and 422 Nm of torque. Both motors are paired with an 8-speed automatic transmission. Drive – front or full. The cost of new items starts at $ 32,000. While the car is available on the US market.